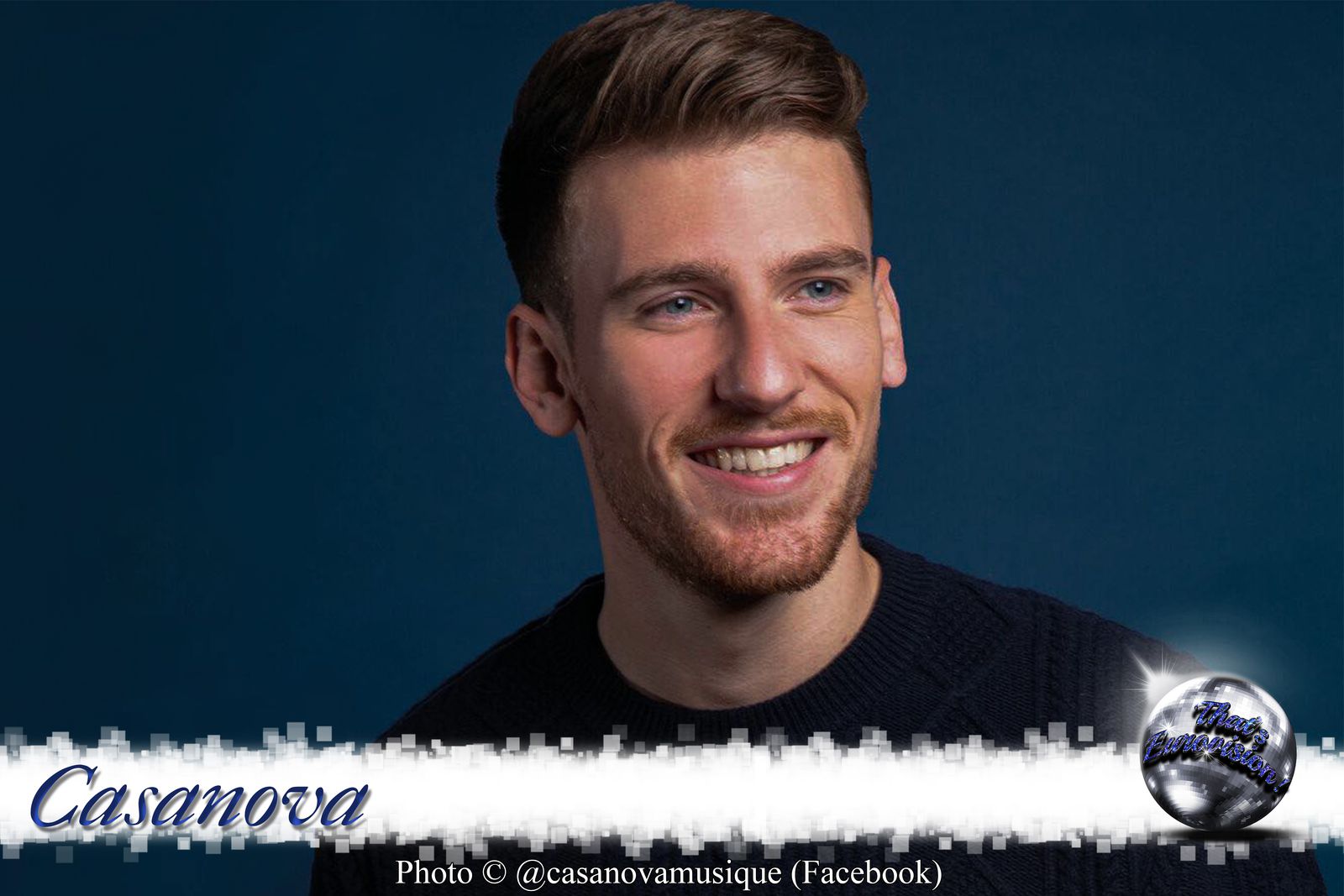 Casanova will sing « Tutti » during the show for the selections « Eurovision France – C'est vous qui décidez ! », organized by France 2.
The artist accepted to answer our questions. Make yourself confortable, come and discover the charm of this native of Bastia.
An interview just like the singer : tender and warm
That's Eurovision ! : Hello Casanova, welcome in the great Eurovision family!
Casanova : Thank you!
That's Eurovision ! : Can you introduce you to our readers?
Casanova : My name is Casanova, I'm 27, I was born in Bastia and I'm a singer. So that's me in a few words...
That's Eurovision ! : How old was you when you began your musical life?
Casanova : I can't really tell you… I've been singing since I was a little boy. Music naturally came to me, the more the years went by, the more I needed to sing.
I've been in a band in Corsica, we recorded three albums, we had concerts at a regional level. We also got known in Alsace and the Basque country.
Then, in 2015, I had the chance to take part in « The Voice » in France. The seats did not turn around, but this experience let me know that I wanted to do this job more than anything else.
So I leaved Bastia, My Corsica. I went in a school in Nancy to improve myself. I could say that my artistic life began at this very moment.
I went off in search of adventure, without home, staying two weeks in a hotel… (laughs)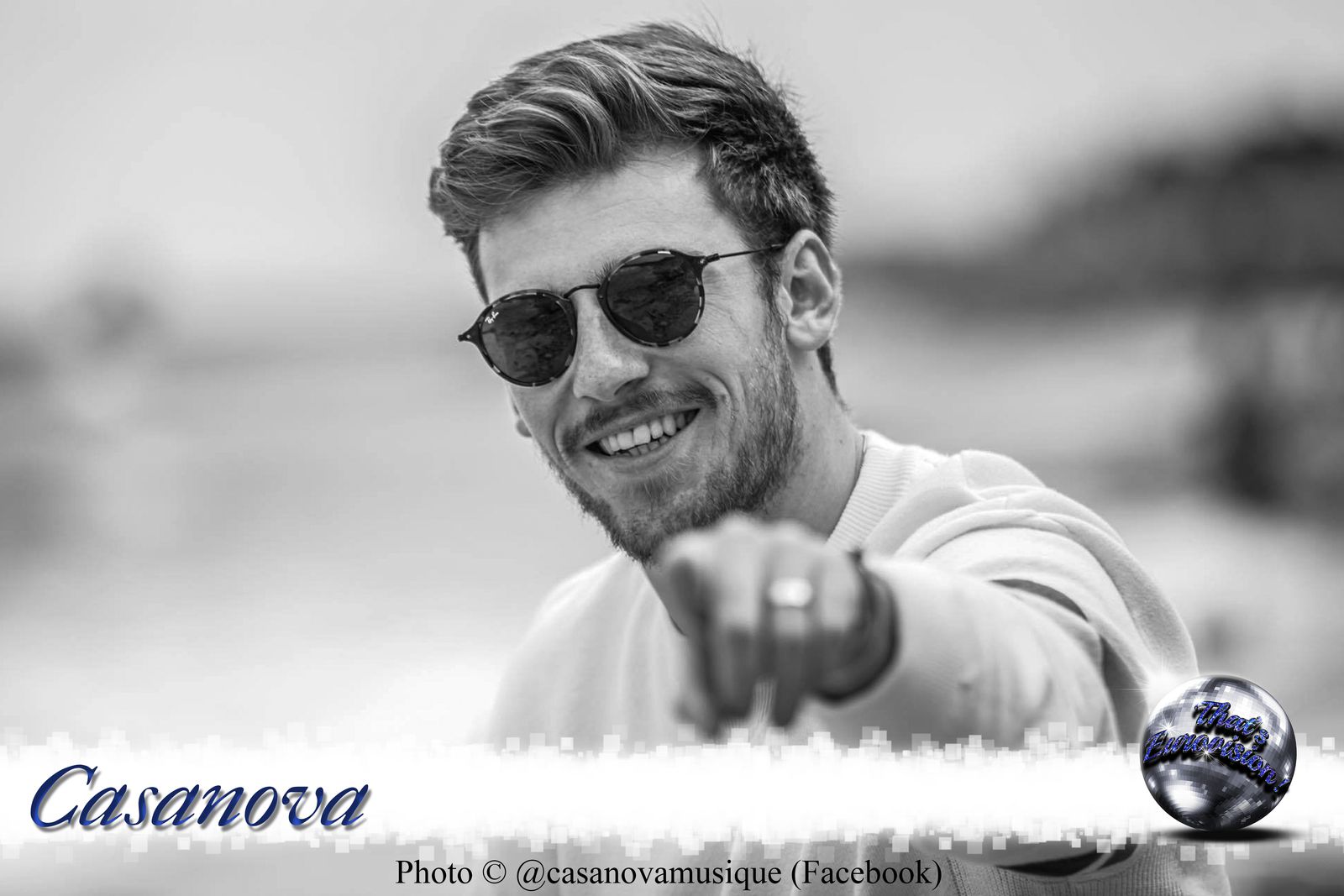 That's Eurovision ! : Are there any musicians in your family?
Casanova : Not at all. My grandfather sings… my family definitely loves music but do not practice it.
That's Eurovision ! : What was the name of your band in Corsica?
Casanova : Cirnese, we used to sing in the Corsican language, in a Pop-Rock style. The band still exists.
That's Eurovision ! : « Eurovision France – C'est vous qui décidez ! » is the name of the selections to represent France in Rotterdam in next May. The young audience isn't receptive to this kind of show, what does it represent for a young artist like you?
Casanova : You see, generally speaking, I'm attached to culture, to values, to the history of each region, of each country. This is fascinating. I like to watch Eurovision. I'm always puzzled to see how every country tackles it with music. Listen to other cultural sounds, I love all of this.
For example I couldn't tell you all the titles, but I'm really interested in it. And if I can watch the show, I watch it.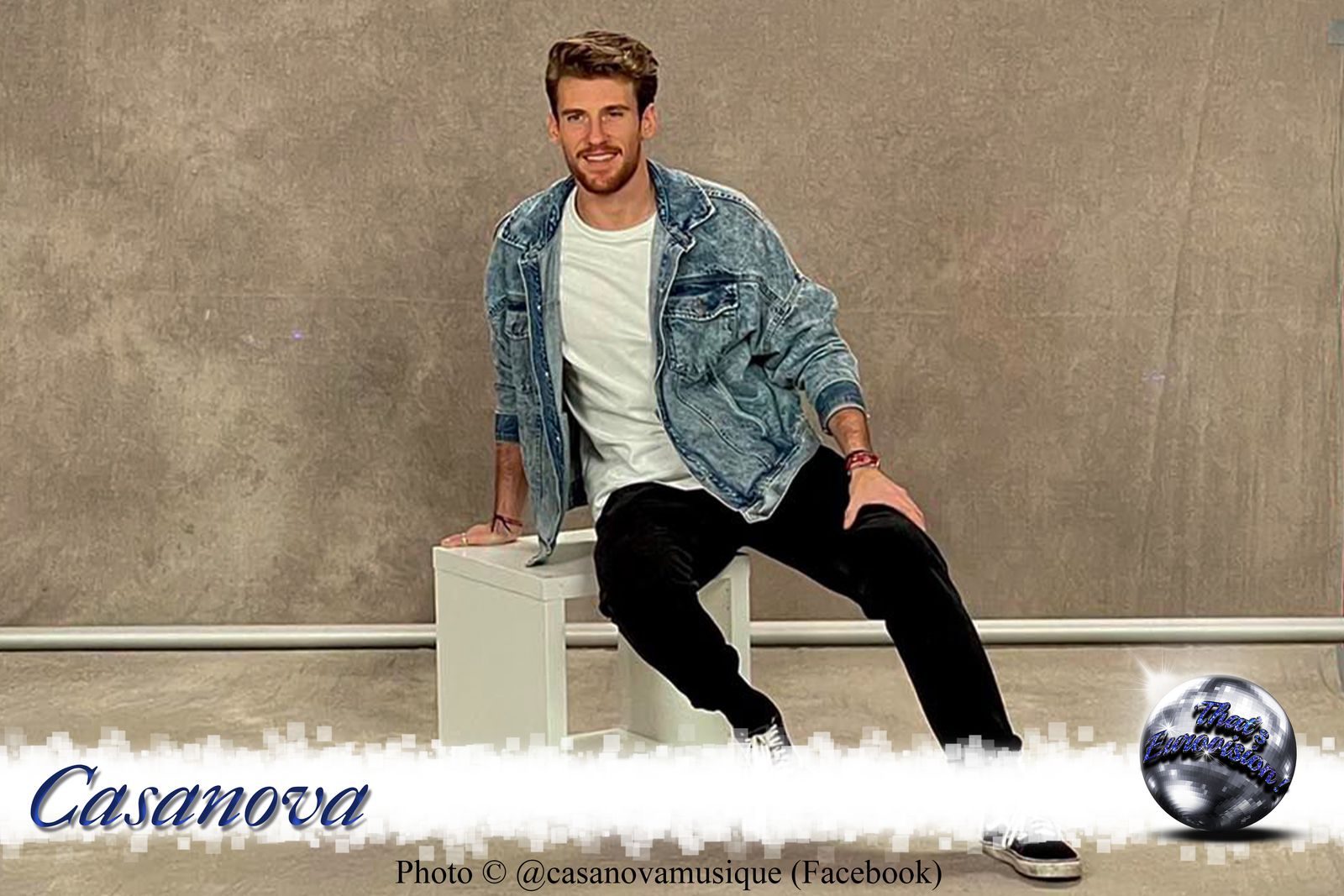 That's Eurovision ! : The day before « The Voice », if somebody told you « You will maybe represent France at Eurovision »?
Casanova : Honestly, at this moment, it wasn't the aim for me. Now that it comes to me, it's an incredible opportunity : to represent France!
That's Eurovision ! : Recently in Paris, during the press conference given by France 2, you met the other candidates, what do you think of this first meeting with the other artists?
Casanova : To speak frankly, we are a great team! Everybody gets well with the others. There's a mad cohesion between us, we laugh a lot. You know, I always take things as they come, I always see the positive side in every thing.
I feel like telling you that it comes naturally…
That's Eurovision ! : I recently interviewed Terence James, you are friends…
Casanova : Oh yes, we are very good friends, we have the same team (laughs), the same manager. We met and we got well with each other right away. We are supporting each other.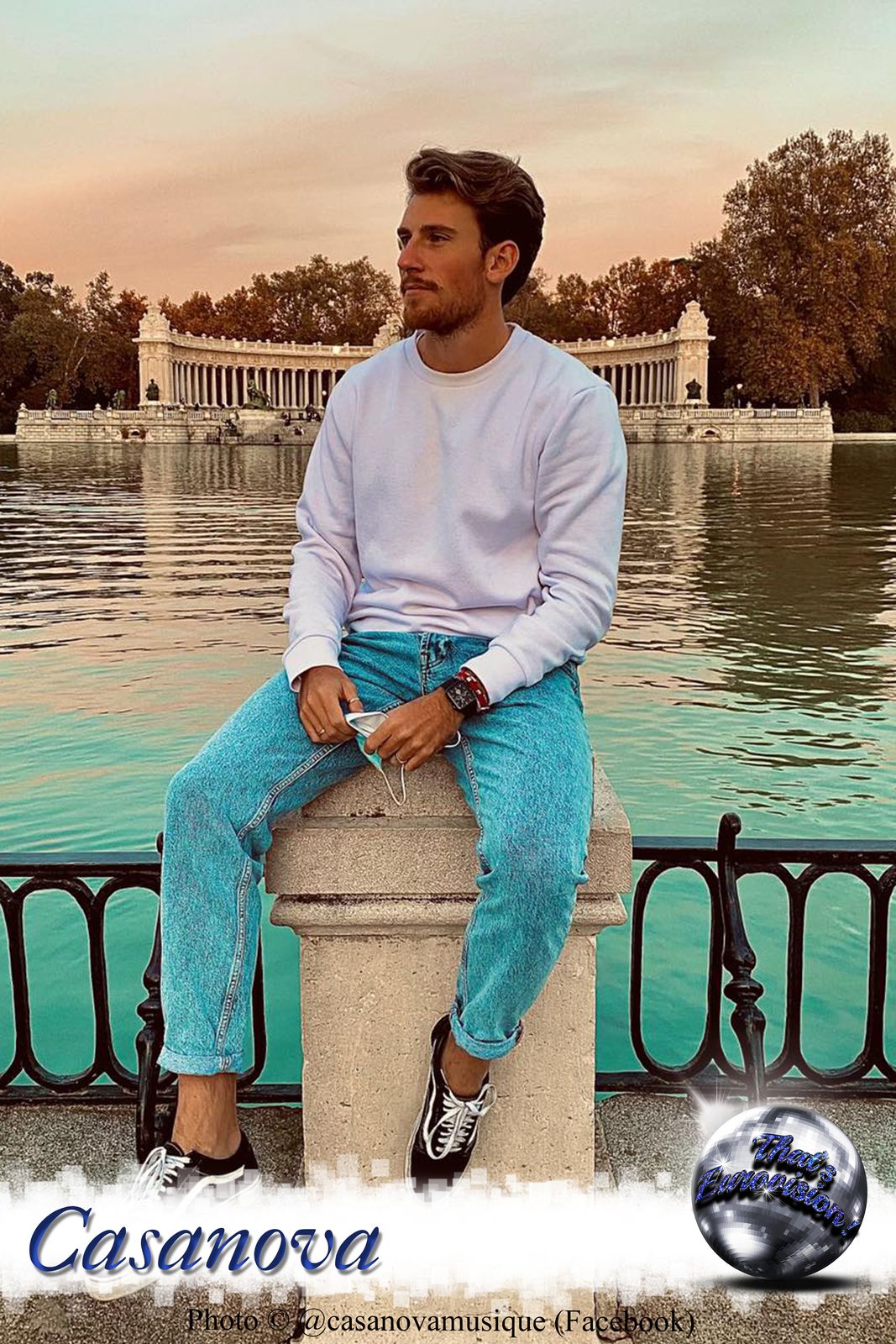 That's Eurovision ! : What can you tell me about you? Are you a party guy? A solitary guy?
Casanova : At this very moment, at home!! (laughs), otherwise in the mountains, I'm a great sportsman. I'm fond of running, walking in the mountains for hours, more than 20 kilometers…
After all, my friends say I am a « Care Bear »… it can also be a disadvantage, I don't see evil in the others, I always see the good side of things, I'm also a bit of a dreamer.
« Usually », you can find me in a restaurant with my friends, eating sushis, it's fun! (laughs)
I go hiking with my dog, it's a Labrador / Belgian Sheepdog mix, he is athletic and above all he's lovely! He smells love, his eyes smell love!!
That's Eurovision ! : The wink to Corsica happened with Patrick Fiori in 1993, thanks to « Mama Corsica », and a very good result (4th), what does it inspire you?
Casanova : To go further, the year he represented France, was the year I was born! I'm proud of it, as I told you, I'm really attached to my culture, I love to know where I come from.
In such a great show like Eurovision, it's important that the French song can defend these values.
France must be able to sing in Corsican, in Alsatian… it represents France and that's all I love.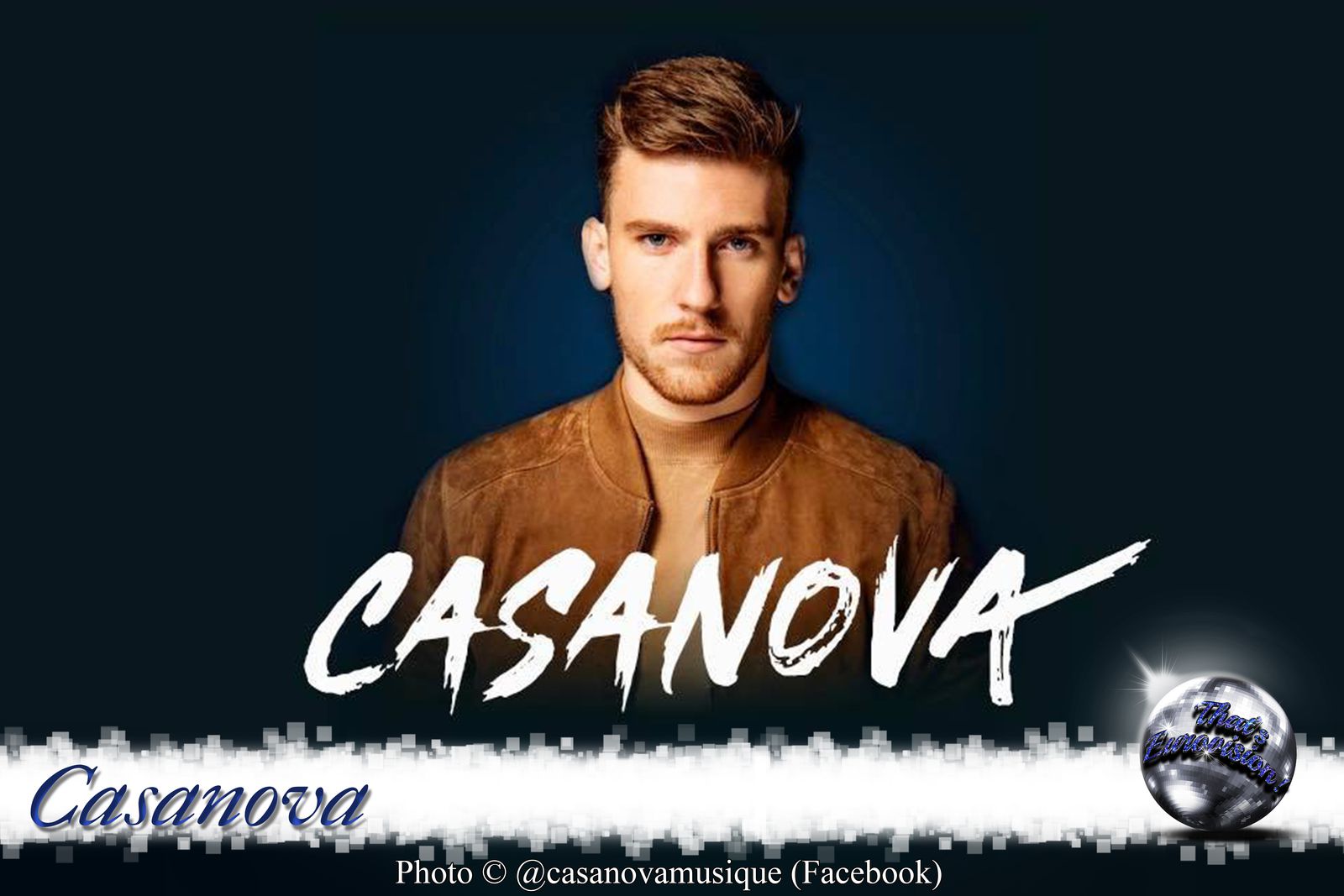 That's Eurovision ! : The title of your song is « Tutti ». Listening to you, this song perfectly represents you, you are someone who assemble people…
Casanova : I wrote and composed this song with a part of the team wich I work with. We definitely wanted to create an hymn. I was thinking about a Corsican song which title is "Sinfunia Nustrale", I wanted us to join together, to party, and simply to have fun. Most of all, during these dark times... I wanted to talk about something important to me, social networks and social distancing.
These networks can bring us closer to each other, but finally, when we meet, these same networks can take us away from each other…
I love real moments, true ones. This technology can take this away from us.
I wanted to say that « together is better », and whatever happens, we will make it out if we stay together.
Together, we are stronger!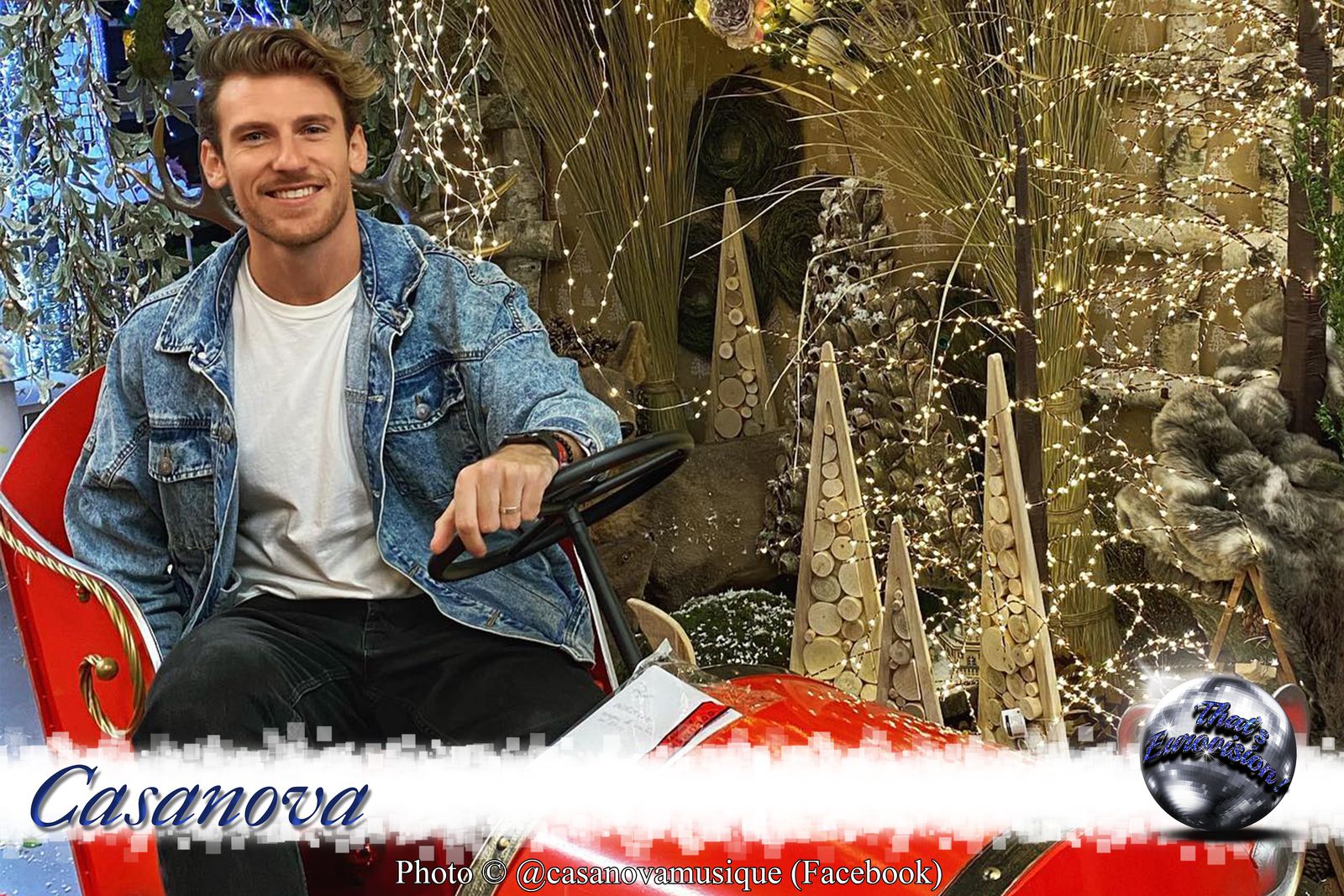 That's Eurovision ! : You are in your fairy dream and you will sing the song you chose with the artist you love, it can be a living artist or not. What do you choose and why?
Casanova : My favourite spot is just above my home in Corsica. There's the mountain, and a rock called the Cradle. It looks down on Bastia, there, we can see the entire city. For me it's a kind of shelter, this is where I feel the best, where I get the best inspiration.
The artist who always impressed me, he's not there anymore, would be Johnny Hallyday, for his charisma, his performance… I really love him. With Jacques Brel, they are part of my idols, and the song will be Brel's one « La Quête » (The Quest).
That's Eurovision ! : Actually, what do you need to be happy?
Casanova : This is a huge question… according to me happiness is to live the way I live at this very moment. I make a living out of my passion and I'm lucky to do it. I hope I can do that for the rest of my life. Touring, always being on stage, it would be happiness. It would also be a family life, a wife, children and combine all that.
That's Eurovision ! : One day you wake up in the body of a woman, it will last 24 hours, what do you do?
Casanova : Yeah... (laughs)... well... what a question! (with a delicious Corsican accent)
First, I would practise scales to see if I can sing higher than I usually do, I would sing a song you see, then... in the body of a woman... I think that everybody would make love!
That's Eurovision ! : It's perfect! An excellent program!
Tell me, "Eurovision France – C'est vous qui décidez!" will come quickly. When you will be on stage (without any audience because of sanitary crisis), who will you think of?
Casanova : I will think about my family which is important to me, and about my grandfather I lost almost two years ago. I know he can see me, that he's proud… but I wish he could have lived this, he could be with us for this event. Unfortunately he's not there anymore but I will think of him a lot.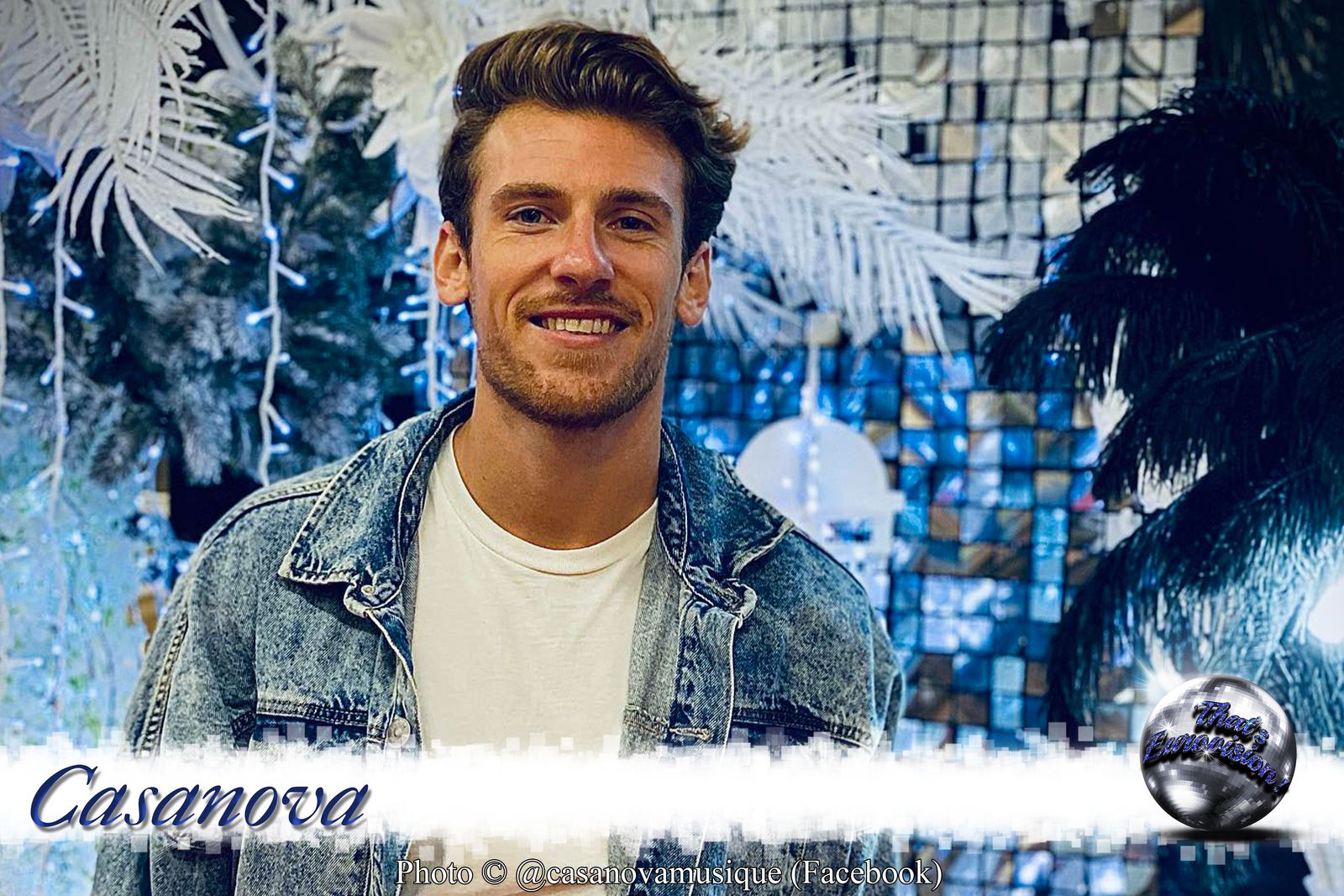 That's Eurovision ! : Will « Tutti » be part of an album?
Casanova : The album is ready since June. Its title is "Le Cœur Corse" (The Corsican Heart). It could have been out in December, but all has changed because of this sanitary crisis and other circumstances. We hope that « Tutti » and Eurovision will allow it to be out soon.
All the songs are in French, except « Tutti » wich includes sentences in Corsican language. There is also a song that pays homage to my grandfather, at the end of this song, there are two sentences in which I talk to him in Corsican.
That's Eurovision ! : Will you perform a remixed or re-orchestrated version? Or the one we already know?
Casanova : There will be surprises! It will not be the same version, in its beginning it will be imbued with my roots… I'm really happy with this new version I worked out in a studio two days ago (January 12th), I'm in a hurry to reveal it and to defend it on stage.
That's Eurovision ! : What is the message you want to deliver to our readers?
Casanova : I would first thank you for having me, for your interest. I thank everyone who will read our interview. If "Tutti" touches you as much as it touches me, if you feel like dancing, singing and partying with this song, don't hesitate to support me so that we can go together to Eurovision in Rotterdam.
That's Eurovision ! : Thank you very much for your warm welcome, I wish you good luck for January 30th
Casanova : Thank you!
Présentation graphique : Ludovic PICAVET