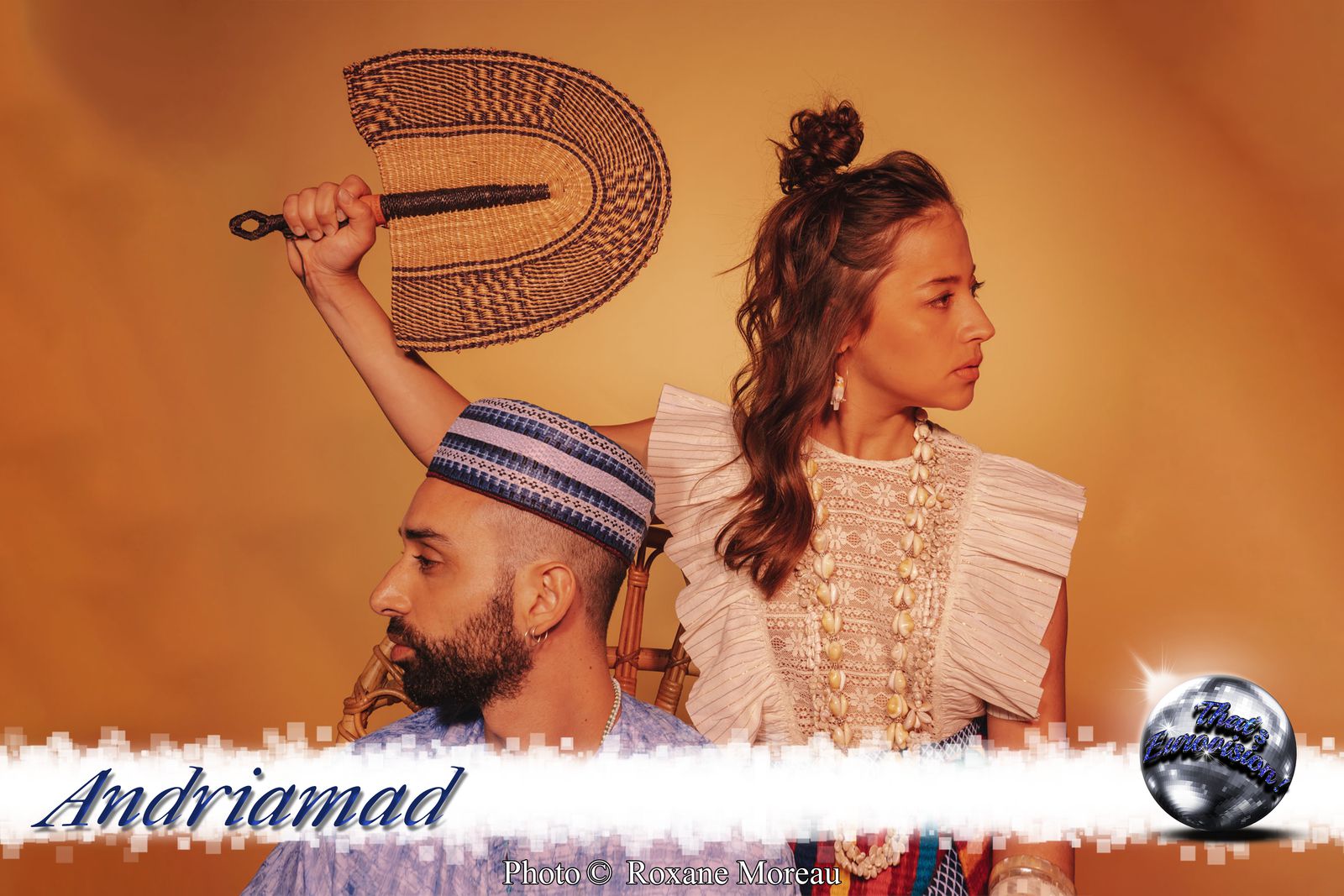 Andriamad, this is an invitation to travel and adventure.
We had the pleasure to interview half of this duet : Cécile. The artist gently talks about her path with passion, and about Kevin's one.
These two souls were obviously made to meet…
Make yourself comfortable and discover this interview.
Interview made January 21st with the kind help of Patrick Moran Brandstädter and Jérôme Moran Brandstädter.
That's Eurovision ! : Hello Cécile, welcome in the Eurovision family!
Cécile : Thank you!
That's Eurovision ! : How do you feel less than a week before the final on France 2?
Cécile : This is a huge challenge, and it shows! We rehearse a lot, we don't stop. I'm happy to do this full time because I do not live thanks to my passion yet, I've got a job aside. This way I dedicate myself only to music, that's only happiness!
On the other hand, it represents much pressure, I didn't sleep at all last week (laughs)…
That's Eurovision ! : It's normal, this is a good stress…
Cécile : True, this is a good stress! I can sleep well this week. We have a good team around us, a great choreographer, a record company (Parlophone France Warner) that follows us very closely in this adventure, and most of all, a great harmony between Kevin & I! At this very moment, we are in a hurry to be there!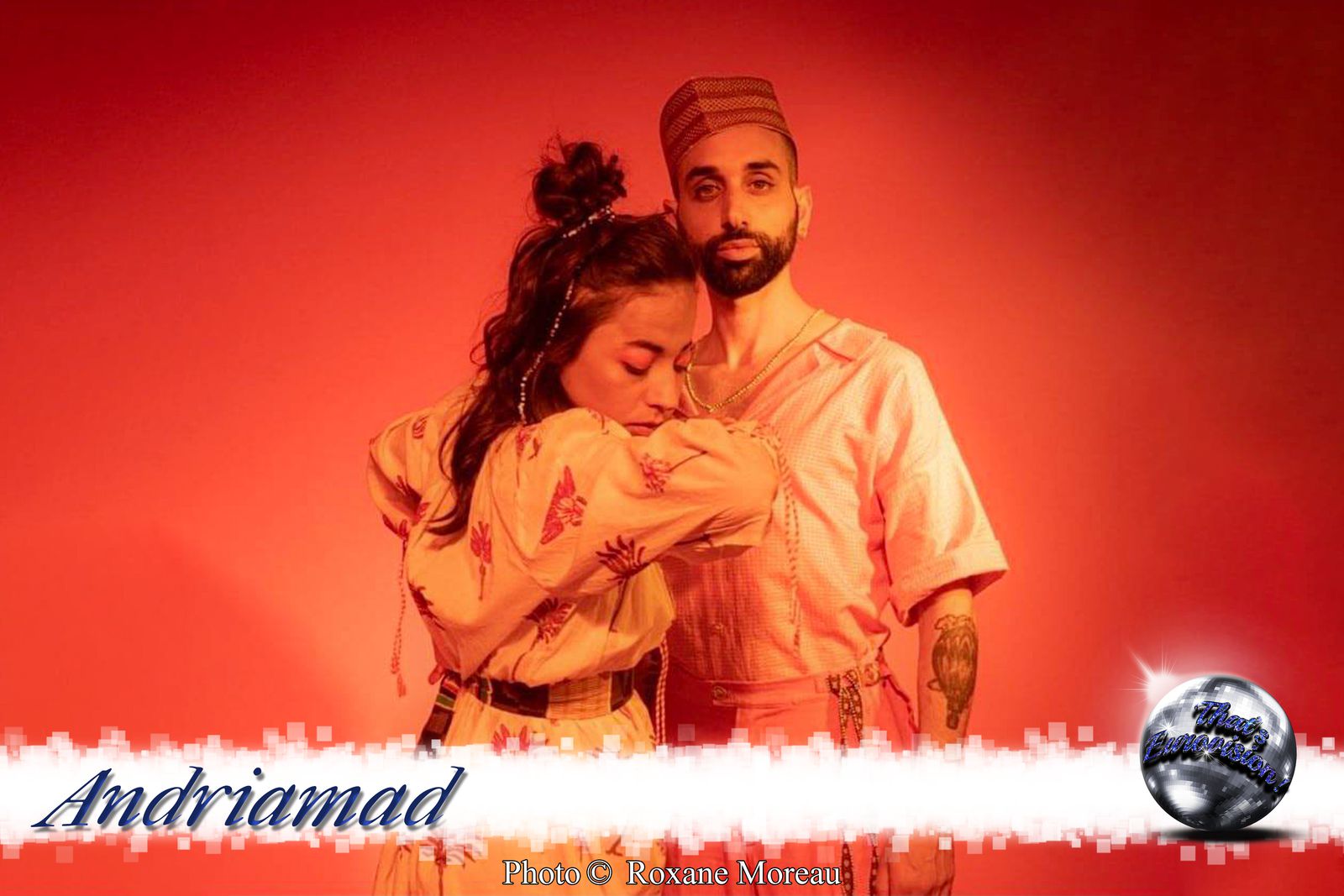 That's Eurovision ! : Andriamad is composed by Kevin and you, isn't it?
Cécile : Unfortunately, at the moment Kevin is not there, we don't live together, we are not a couple. We are friends.
That's Eurovision ! : How did your musical meeting happen?
Cécile : Our history began 4 years ago. Kevin came back from Cape Verde, he entended to create a new two voices band, more precisely a boy-girl duet. He posted a notification on the Net.
At this very moment, I was always studying cultural management, I was about to leave for Seoul to end my degree course. One of our friends saw the notification, she knew that I sang. She sent him demos. I met Kevin a few weeks before leaving for Seoul. It was a real encounter! He heard my voice and said « I would like to work with her ».
We met in Montreuil where we began to try our voices and instruments. We had only three weeks to do as much as we can before I leave, so that we can feel working together as soon as I was back.
That's Eurovision ! : So, a real love (friendship) at first sight?
Cécile : Exactly, friendly and musically speaking, that's it.
That's Eurovision ! : Did you both have the same musical universe?
Cécile : Actually, Kevin and I share a lot of same musical styles. We both listened a lot of French variety. We love songs in wich text is very important. We are both very sensitive...
Kevin's dad played the jazz piano and his mum was a World Music singer.
By my side, I grew in Réunion, I listened to a lot of music from Réunion. I'm fond of World Music.
So we gathered in this universe. Then, afterwards, we were rocked by the electronic musics of the 2000's, 2010's…
We get along well because of all these musical environments.
That's Eurovision ! : Eurovision is not always viewed in a favorable light in France, what is your look upon this old lady that will celebrate its 65th birthday in Rotterdam next may?
Cécile : (laughs) Our label proposed us to take part in the selections two years ago. With Kevin, we refused, we did not want to be labelled with this « Kitsch » image of Eurovision. Then, I got interested in it. Kevin did not say yes nor no. A lot of people who saw us at gigs told us « It would be great if you tried yourselves in Eurovision! It would bring a bit of a sunlight… ».
All that really changed my view on the Contest.
Then this year, between the two confinements, we met again with Kevin to compose and make music. We saw the call for candidates. We told ourselves « Wouldn't it be the right moment? We feel like playing ».
According to me, this « Old Lady » as you say, is a huge musical challenge. These last years, the contest became more modern. Above all, it's a talents Contest!
That's Eurovision ! : Is « Alléluia » your mutual composition?
Cécile : Yes absolutely, we wrote and composed this song together.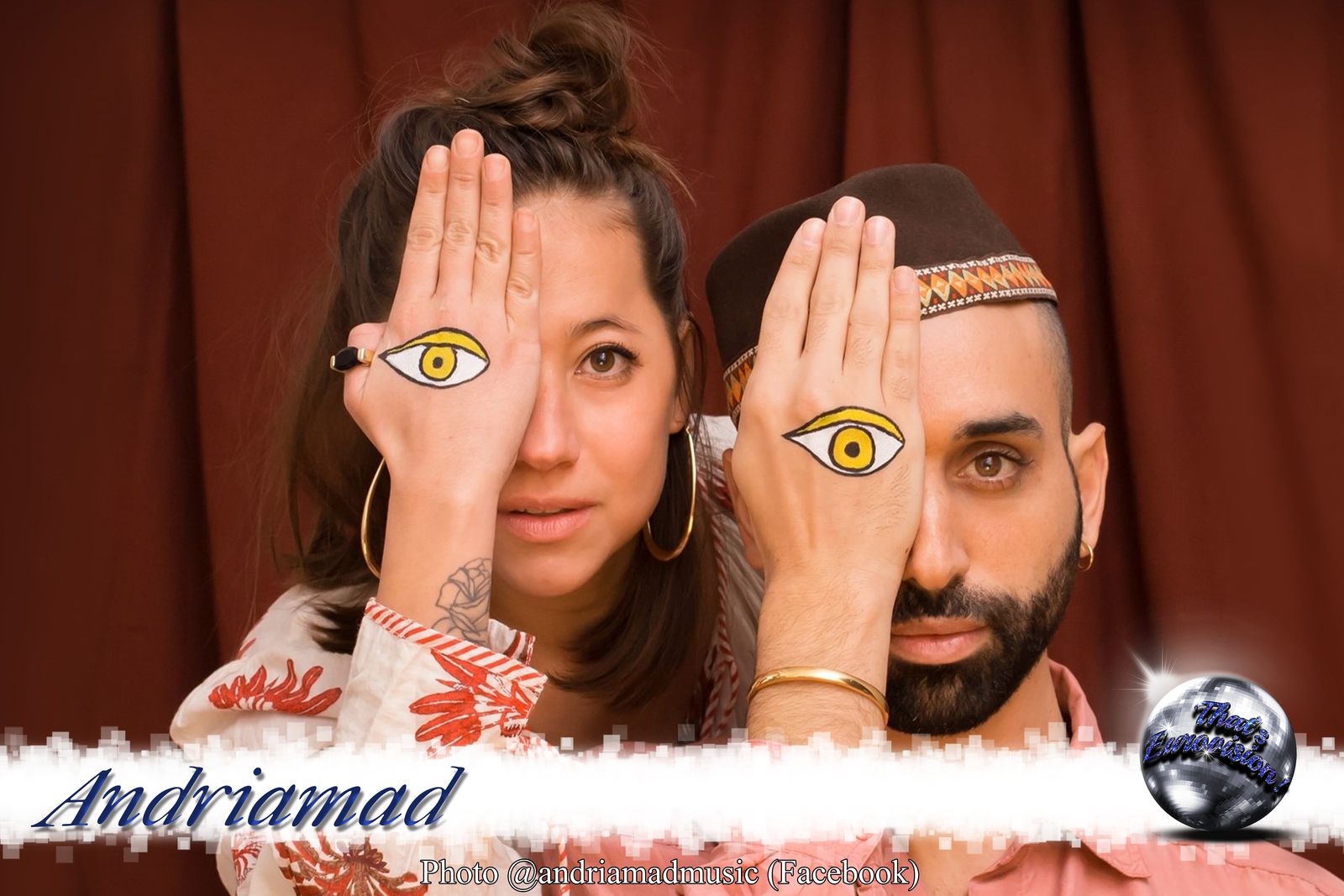 That's Eurovision ! : Can you tell me a bit more about it? What is it about?
Cécile : It's about travels, meeting cultures, being open-minded, discovering new things, being bathed in travel, in musics, in voices, in dances. Kevin and I are both globe-trotters, we wanted to wrote a song that looked like us, that touched us and on wich we would be honest.
We missed travels, we wanted to talk about what would make feel us like travelling.
« Alléluia » is about that, what we can feel when we travel. « Parle-moi des gens là, de ceux qui vivent là-bas » (« Tell me about these people there, about those living other there »).
That's what brings us to travel, to discover others culture.
That's Eurovision ! : This song « Alléluia », won the Contest for Israel in 1979. Is it a fortuitous wink to Eurovision?
Cécile : Absolutely, we didn't even think about it. By the way, when we proposed this song to our record company, we were afraid to use « Alléluia », thinking it would be religiously connoted… even almost political.
Our record company told us not to worry about it, that a song with the same title already won the Contest in the past.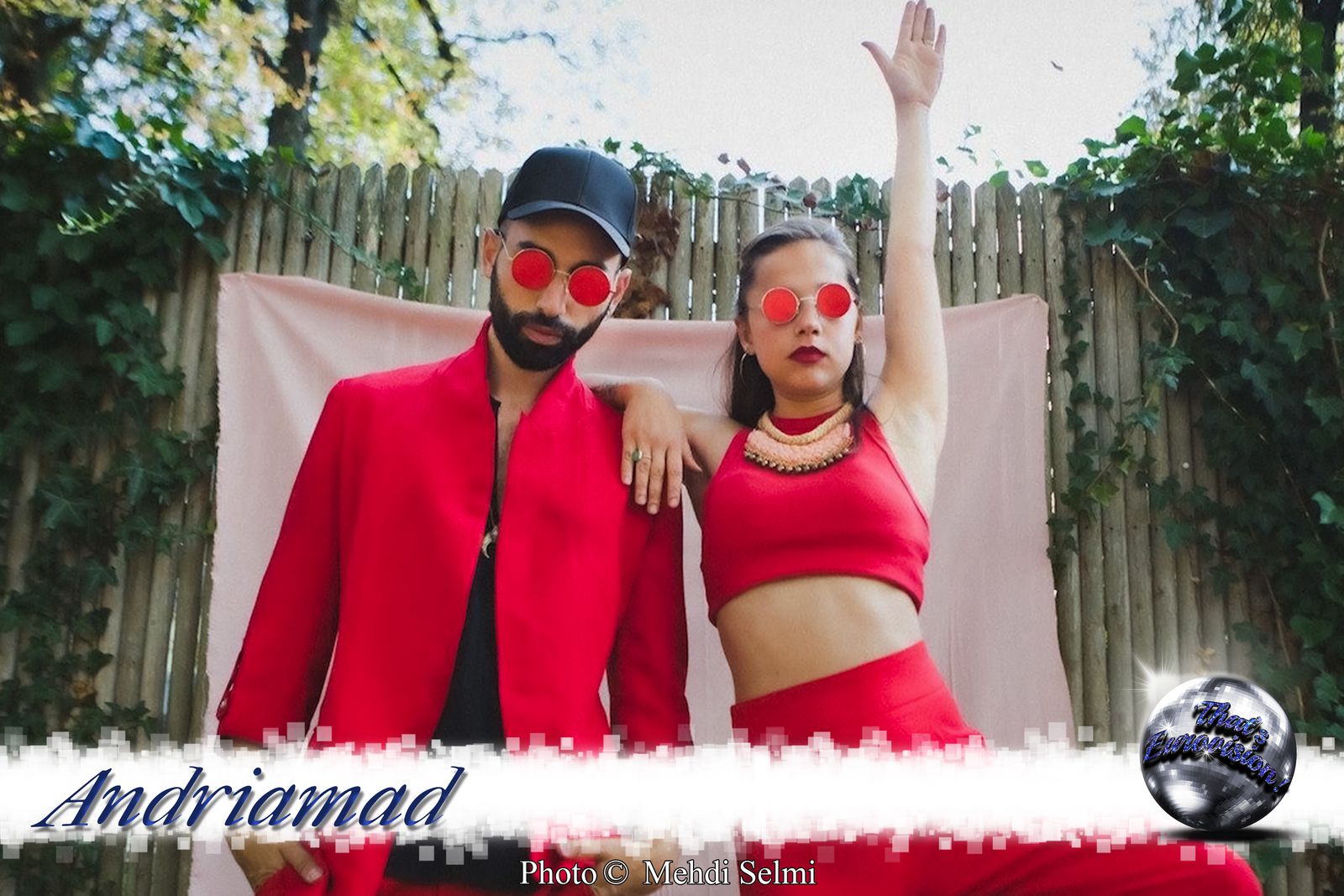 That's Eurovision ! : What did you listen to when you were a little girl?
Cécile : I listened to a lot of French variety, such as Francis Cabrel, Véronique Sanson. These singers did build my musical education. Then, I listened to Tryo, but I also had a Beatles period.
On his side, Kevin listened a lot to Gérald de Palmas, Corneille, Tété, Pauline Croze.
After that, we listened to a lot of electro music. I've got a lof records of underground, of bands I met during festivals.
All these styles inspired us a lot…
That's Eurovision ! : This is exactly what you tell me about since the beginning of this interview : eager to learn, it's a beautiful journey! Congratulations Madame!
Cécile : (laughs) Thank you!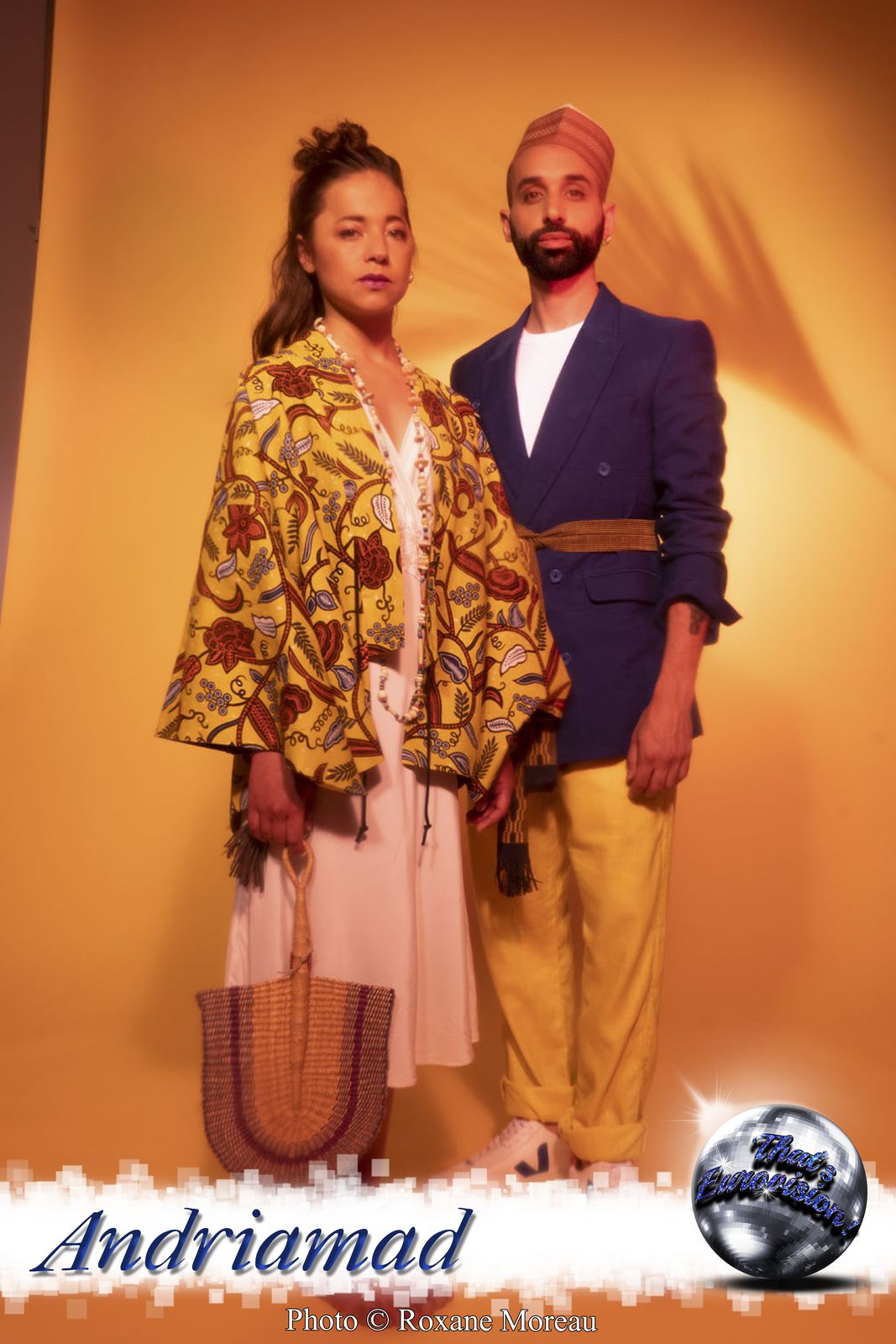 That's Eurovision ! : You both know each other well, you travelled together, when not singing, what do Kevin & Cécile do (aside from travelling)?
Cécile : Kevin is a musician and a composer for other artists, it is his job. He also began impro recently, he is interested in theater. He likes doing Stop Motion, he's good at it. He's a very sensitive man, he thinks a lot, he's got a very poetic side, very creative one too. This is pure happiness to work with him.
By my side, I do a lot of painting, I recently began pottery. And I'm a florist! Because I don't earn enough money with music yet.
That's Eurovision ! : Actually you are a life lover!
Cécile : Absolutely! It's made of good and bad sides, I take things to heart. I'm hyper sensitive, with highs and lows, but I can only live like this.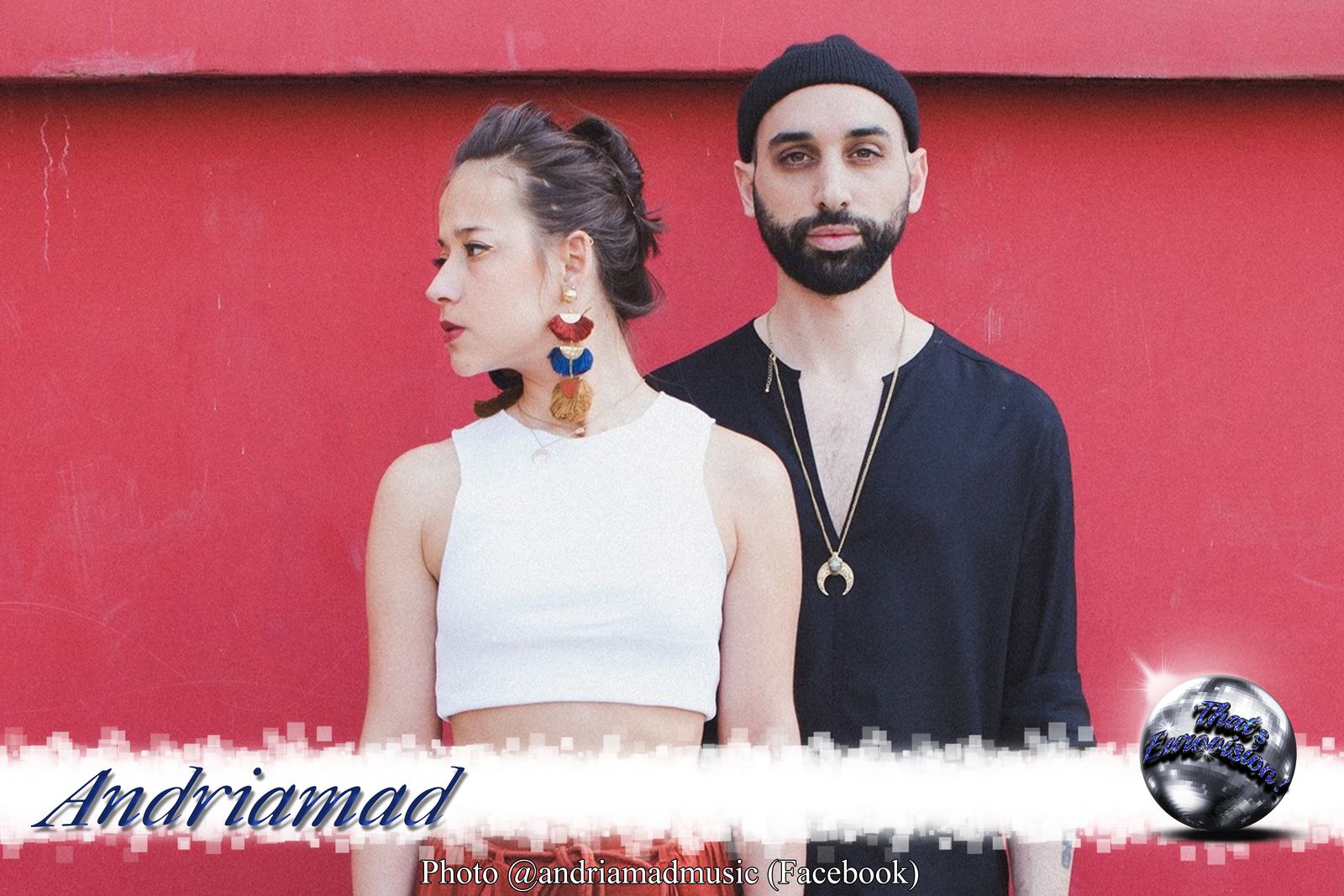 That's Eurovision ! : I propose you to step back in time, you walk in the street and you meet the little Cécile you were at ten, what do you tell her?
Cécile : To believe, again and always!
It's funny you ask me this question… one day, I think I was ten, I was drawing, my parents were with their friends. One of them told me « You manage it very well for a young girl. This is a real talent you have, keep it and if you feel like doing it as a job, believe in it. Don't let anybody tell you you won't succeed ». And this is what I would tell a child « Live your dream, make it real and work hard! ».
That's Eurovision ! : I grant you a power, you can do what you want for 24 hours, what do you choose?
Cécile : I learn to play the piano! I began to learn it, but I had to stop because of a lack of time. So if I could learn it in 24 hours, this is what I would do.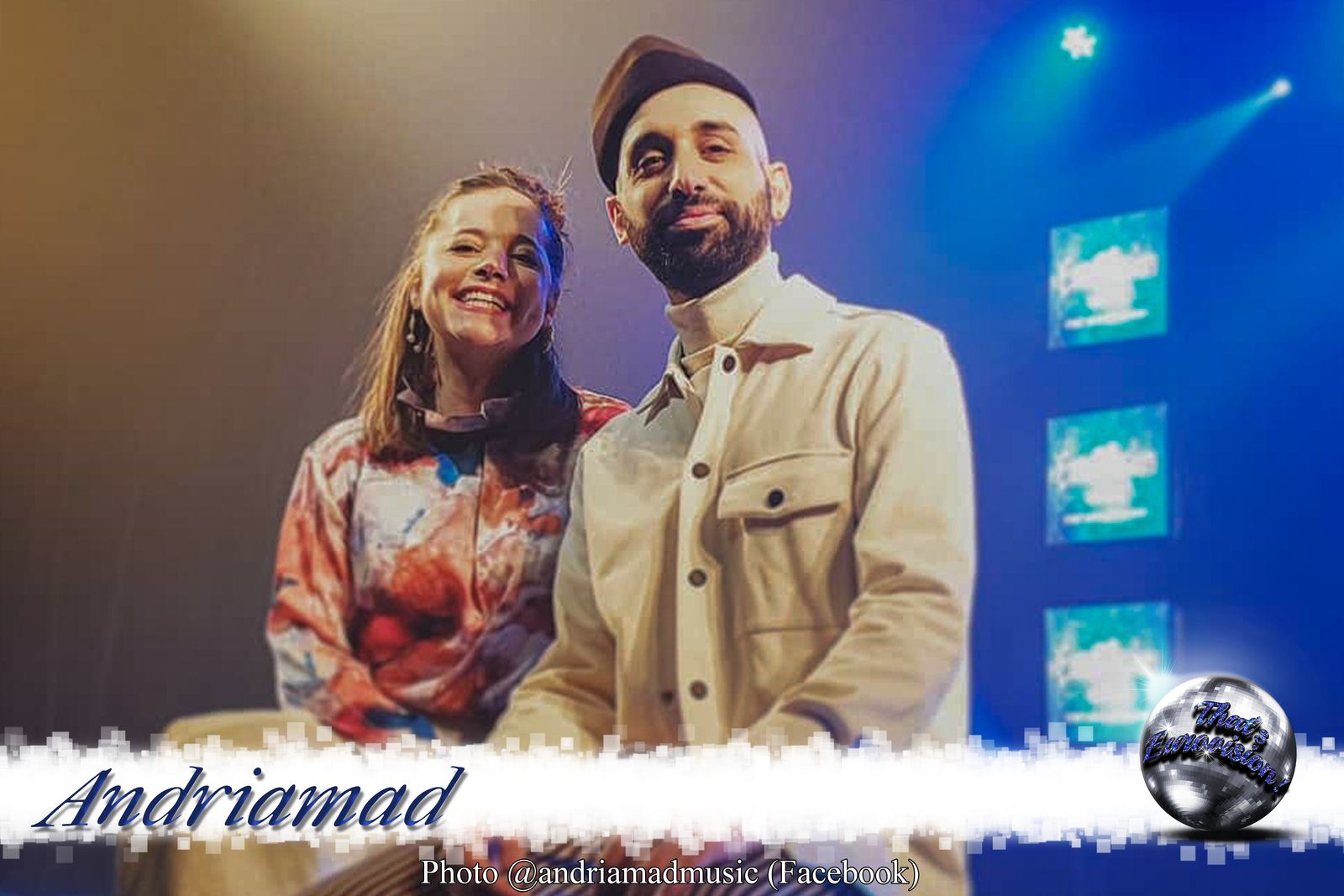 That's Eurovision ! : Will there be an album? With or without Alléluia being successful?
Cécile : An EP will be out in February, it is composed with 7 songs featuring artists we love. Then, with or without « Alléluia », there will be an album in 2021, this is also scheduled.
That's Eurovision ! : What is the message you want to leave to our readers?
Cécile : Never stop dancing on music that makes you happy! Never be afraid of what the others think of you. Come on 100 % and most of all, be honest with yourself, with what you feel like doing. Always with happiness, and with smile.
That's Eurovision ! : Thank you very much for this interview, I wish good luck to both of you for the final « Eurovision France – c'est vous qui décidez ! ».
Cécile : Thank you!
Présentation graphique : Ludovic PICAVET