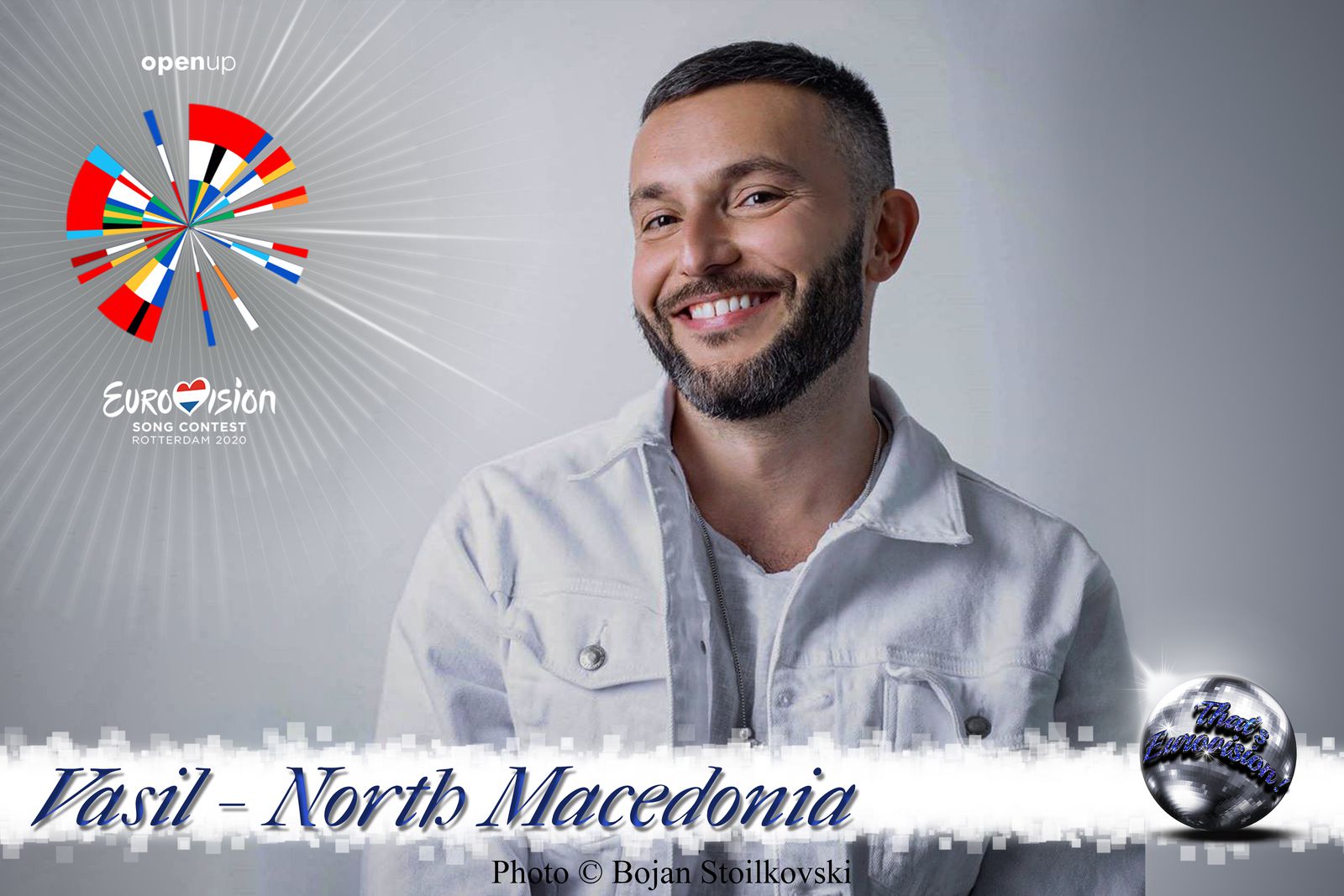 Vasil was meant to represent North Macedonia in Rotterdam with the song « YOU ».
We invite you to discover this tender and honest portrait of a smiling and grateful artist.
(Interview conducted on April 3, 2020 by video interview)
Vasil : Nice to meet you!
That's Eurovision ! : Nice to meet you too!
So, how are you doing?
Vasil : I'm good, madness… what can we do? That's it!
That's Eurovision ! : Welcome in the Eurovision family Vasil!
Vasil : Yeah, that's it, thank you!
That's Eurovision ! : We had to do this interview a few days ago, in fact, we had to do it just the day we knew about the cancellation of the competition…
Vasil : Yeah, you and I had planned to do this interview that special day, around 2 or 3 pm, then the news came out just one hour before that same day, so… But health is the main priority, we have to watch it as number one.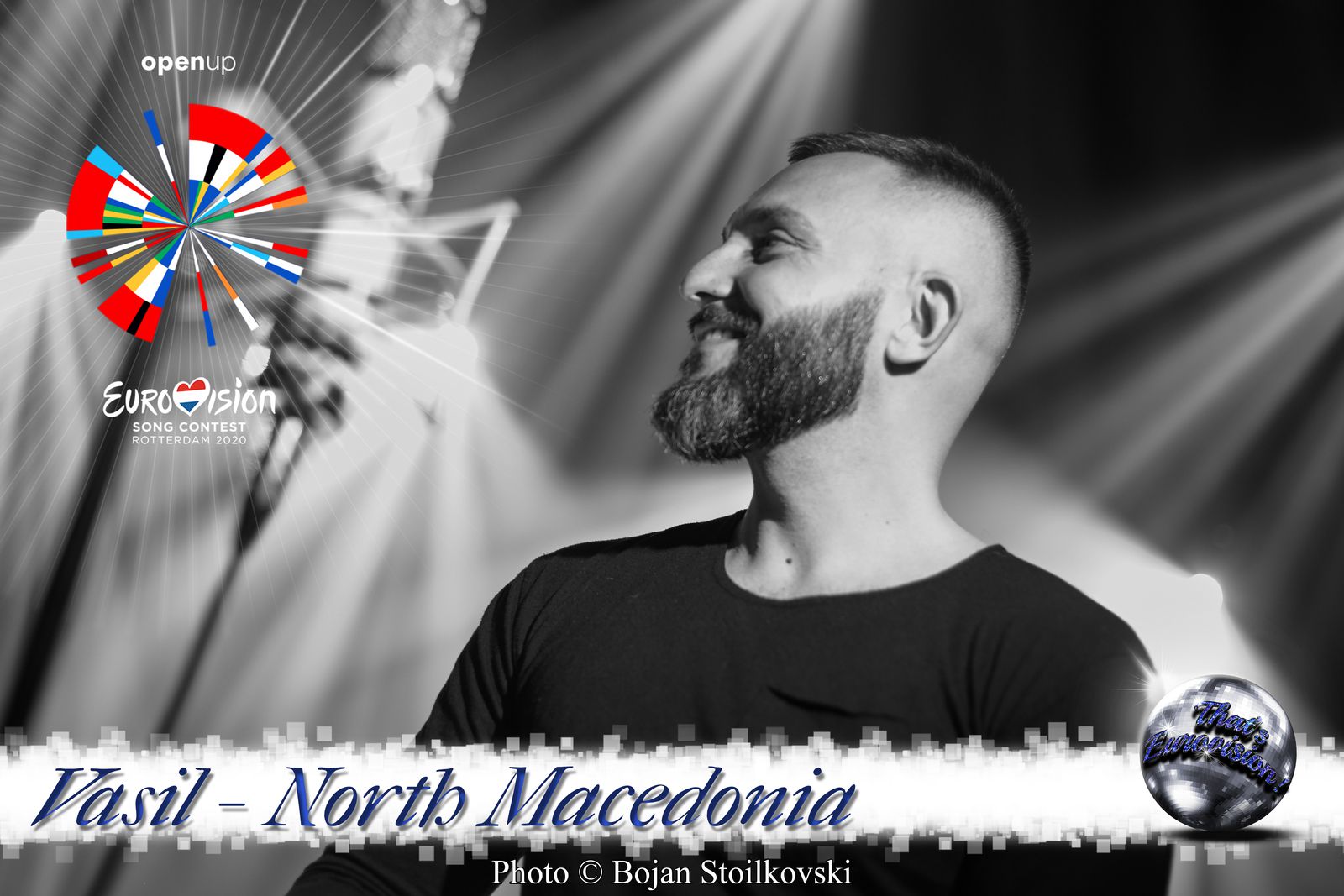 That's Eurovision ! : I know how difficult it is for all the 41 contestants, for all those artists. What was your first reaction when you knew it was all over?
Vasil : Shocked… At first, I mean, the heart thing is because I'm sure I'm not the only one of course, all of us have everything planned to evolve around this journey, to do Eurovision, and what is happening after, and for us especially : our strategy plan.
Everything we did, we did slowly to get to the stage. That was then, we did merely slow off information, because we did not want to give to much, too soon, so we had the opposite. So we say let's do it all on stage.
So when you realise that you don't get that chance, it's « crash ».
That's Eurovision ! : We must understand that there are a lot of people involved in it. The singer of course, but also the team, the record company… a lot of people.
Vasil : Exactly! And even for the song, you got the song writers, the lyricist, the producer, the post production. It's the family of the song.
Then you got the TV broadcast, you got that family as well. My own personal team who is behind me, so it's lot and lot of people involved.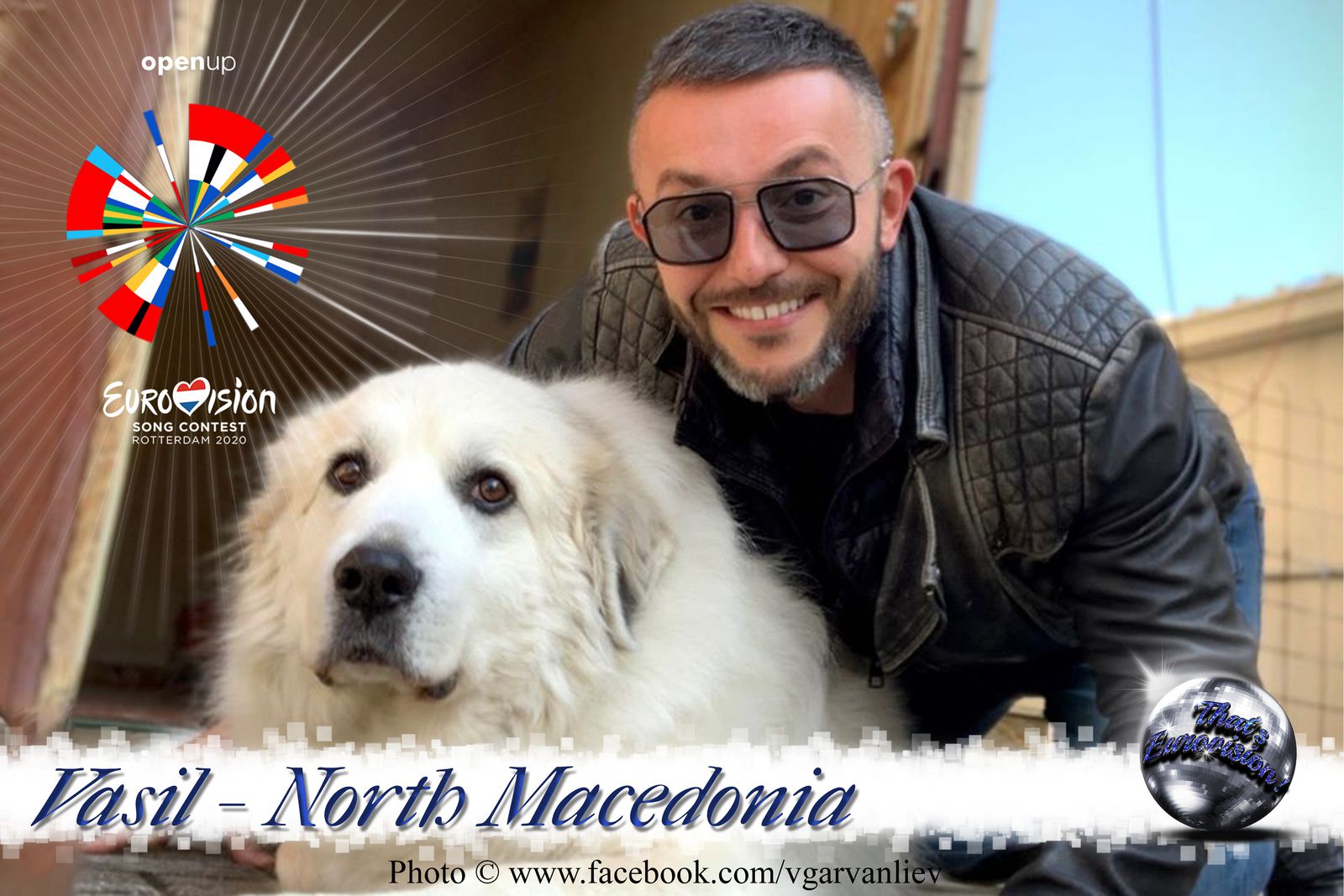 That's Eurovision ! : And so, two weeks later, how do you live this moment that will not happen?
Vasil : I have come to terms with it. I mean the thing is I always believe we have to face reality. So I always think, no matter what hardships I have been through or go though in life, I always choose to see the good.

So for me I've seen it as a blessing in the skies. So many people now know my name, they've heard of me. Will I stop making music? No I will not! Do I wanna go back next year? Yes I do! I don't know yet if I'm going to go, but that's something that I've been having self-conversations just to be like: "OK, if that is not happening, we have to do the best...People now know who I am, so I have more responsabilities to share my music and my story".

Which is my main goal anyways. And at the moment I'm going back to « Plan A », which I had when I moved back two years ago, to focus on Macedonian music, and making my Macedonian album.
I was supposed to release it this coming May, but I put it on hold, because Eurovision happened.
But now there's a "Plan C" as well which I mean is I'm making an English EP as well at the same time!
And I have a song coming up tomorrow ("Mojata Ulica" - Out April 4, 2020) . This is a song I did and was supposed to be released the day they called me to tell me I was going to do Eurovision. So I put it on hold, but nothing is an accident, because the song is yet again such a beautiful message. It's a power ballad, of just piano and voice, we decided to do the video with just one take.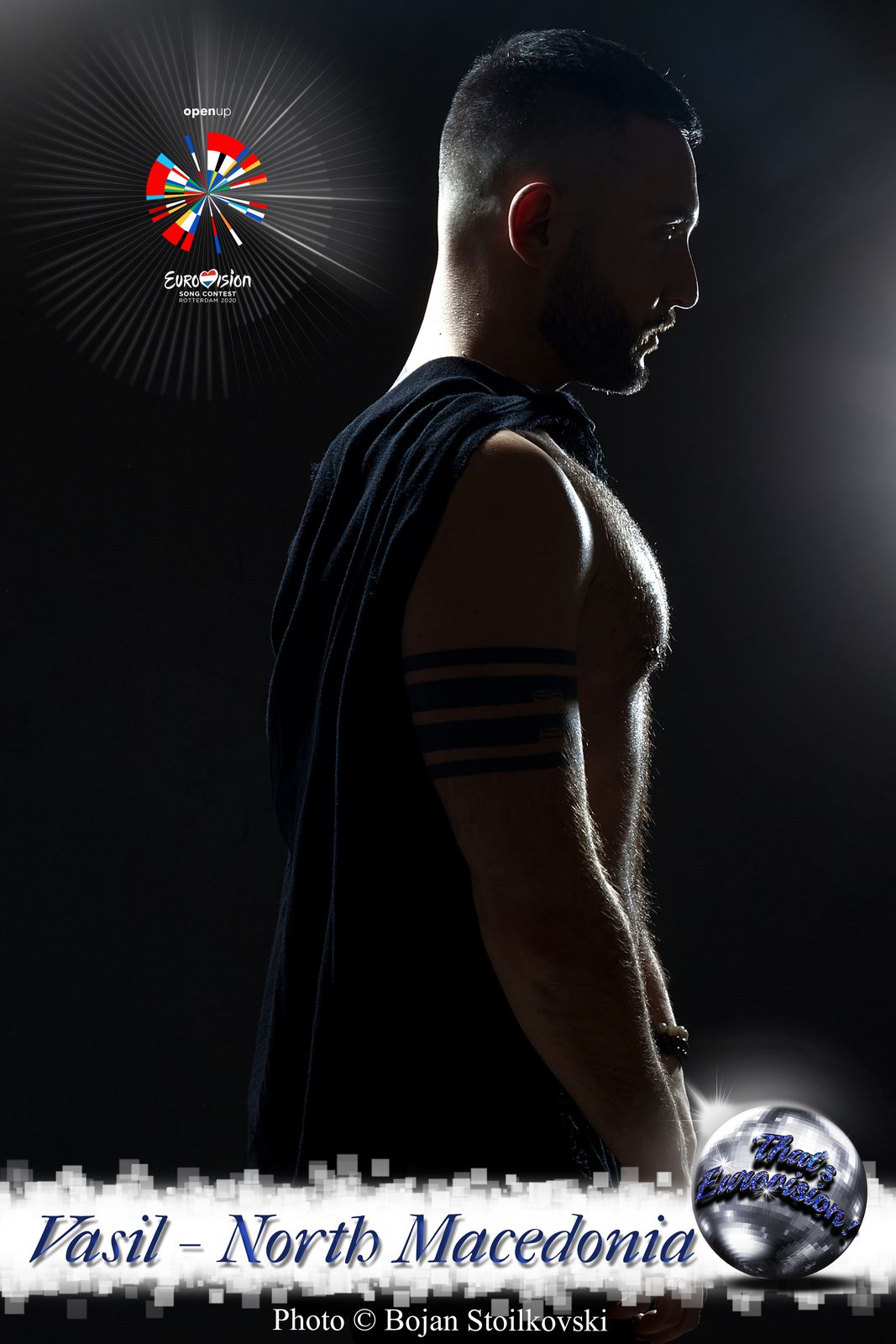 That's Eurovision ! : You just told me you didn't know yet for next year. We saw that 10 countries already said yes to their 2020 contestant for 2021 (18 countries now). What about you? Is this your decision or the decision of the TV?
Vasil : The TV. So they know of course, I made it very clear that I'm very interested because I did not get the chance to do it. Do I agree that the song is different? Yes, because I think it's too long for one song to stay and then do it, but it's ultimately up to the TV.
That's Eurovision ! : Let's talk a little bit about Vasil, who are you? Where do you come from in terms of music?
Vasil : My whole life is music, I was discovered as a child star back home, when I was 7 years old. I sang here for a few years and released my first album when I was 8, so within those 2 or 3 years, I released about 16 songs. And one of those songs to these days has become an evergreen. A song that every child grows up with in Macedonia.
Then my family emigrated, so I was out of Macedonia for 22 years. I lived 10 years in Toronto, 8 years in Chicago, 1 year in Milano, 1 year in London.

And about music, I studied music at the best conversatories, classical music. I was in Opera for 13 years, I sang quite a lot in Versailles, that was at the Royal Opera there , doing "Persée de Lully".
When I started singing Opera everywhere, and everytime I would finish a classical concert, I would sing a song I do in my language, on my way, whether it was jazz or soul. And every audience would come up to me and say… « The concert was beautiful, but sweety, what you did in that last piece, nobody can do, why are you not recording that? ».

That was going through a voice transition, and at that time I had to cancel all my classical performances to focus on just technique again. And in that time I had time to listen to me. So that's a cool thing, because listening to me, my body said an intuition : "Go home, focus on Pop music!" It said "you have so much to say, start writing your own music". And that helped me to make the decision to leave everything. And after 22 years, I came back last year… I live for music! (laughs)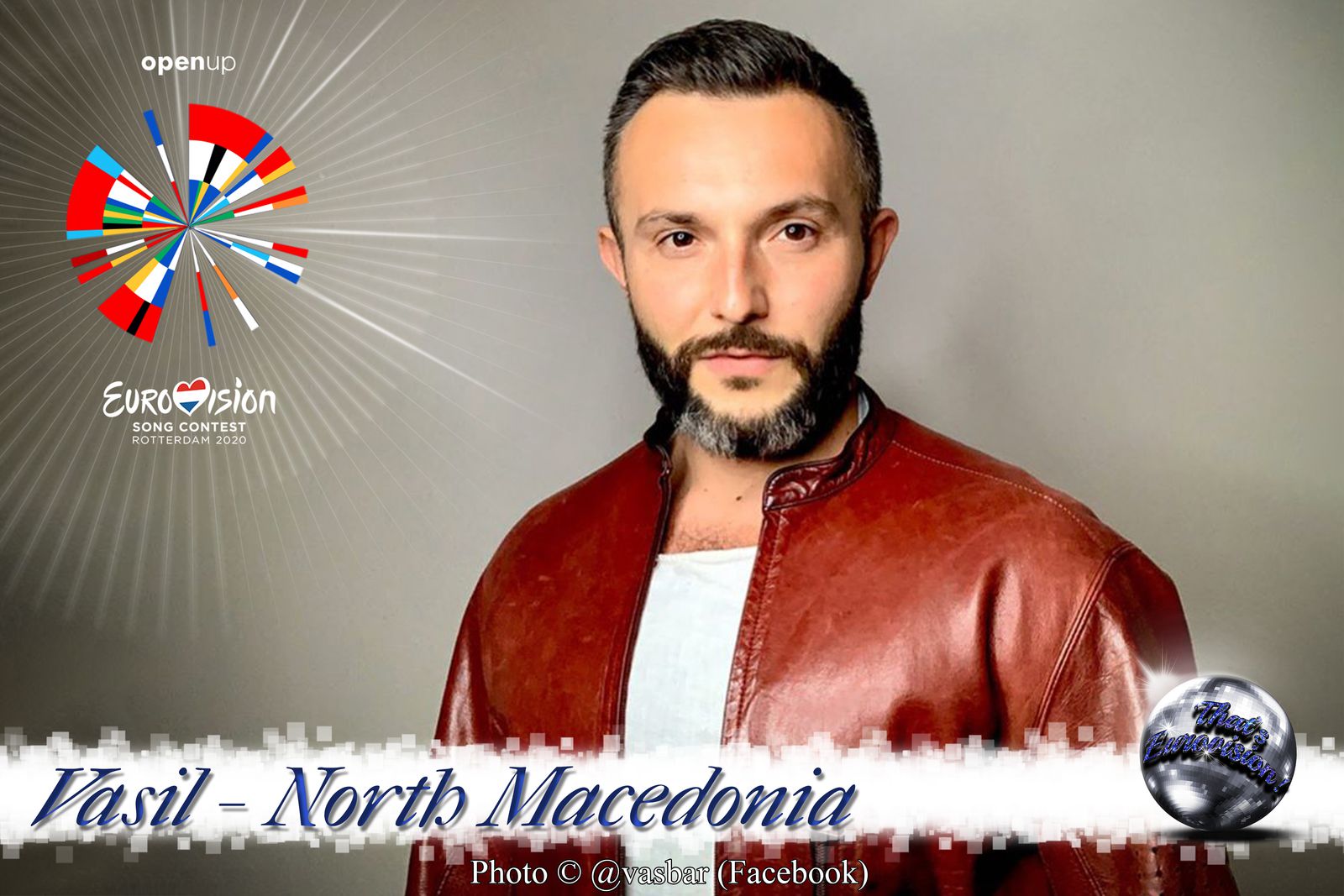 That's Eurovision ! : So for you, going from Opera to Pop music was quite a good thing? You were not supposed to sing only Opera?
Vasil : No! My strength has always been planned with the colours of my voice. So there's something I've always known as a little kid. I used to say I wish to be the first world famous universal singer. One who can easily go from style to style to style.
That's Eurovision ! : You first stepped into Eurovision last year with Tamara...
Vasil : Well, actually my first step into Eurovision was when I applied for the national selection in 2007. I made it to the final with that, I didn't win. And then last year, by choice, I've known Tamara and Kosta who was with her in the writers team. And when she was in the studio, they called me to help her with singing in English.
I said « Sister, you can sing in English! (laughs), I will help you ». And then she said « Go in the studio, you're coming with me! », and that's how that happened last year. So I ended up backing her vocally and it was the best gift because it was like a dressed rehearsal.
Yes, it was a life dream! But being there was one of the best lessons...a recommandation for anybody wanting to do it : "See if you can go before you go as a main act". Because you learn so much.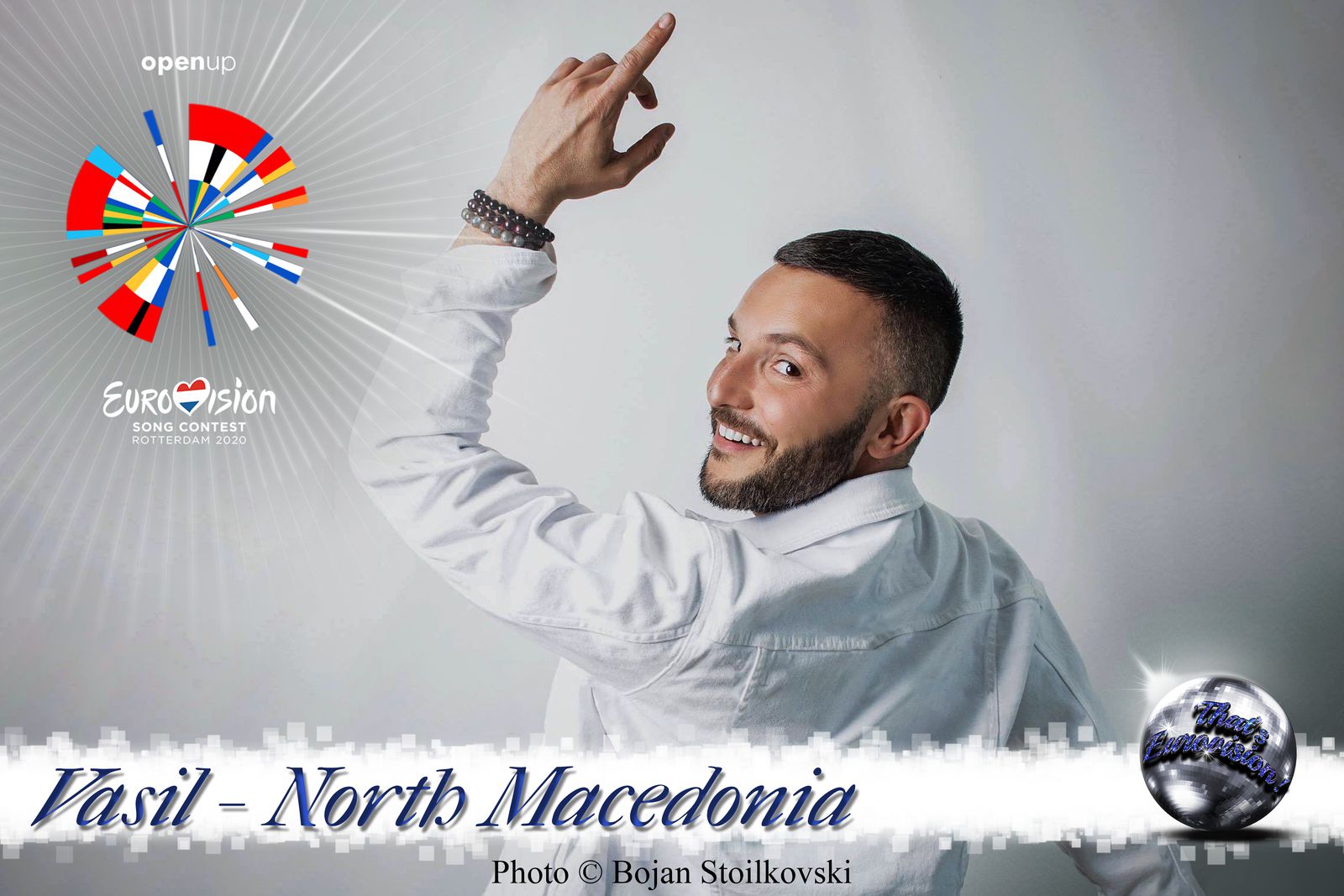 That's Eurovision ! : If you had not been a singer, what would have you done?
Vasil : (long silence)… Nothing! (laughs) it would be in music. I knew what I meant to do at such a young age. Cause I've been in the music business for almost 26 years. So the thing is, my answer will be, "if I don't sing pop, I would sing jazz. If I don't sing jazz, I would sing Opera". So it will still be in music. Whether it's music production…
That's Eurovision ! : Tell me, was the Eurovision stage choregraphy already planned for Rotterdam?
Vasil : We had one rehearsal. We yet prepared it the way it was going to go. We were going to introduce our signature dance move at all the pre-parties which was supposed to start in London. I knew all of that, the choreography was not set in place, we were talking about costumes… Funny enough, the day I was supposed to receive the video to learn the choreography was the day they cancelled it, so we didn't do it.
That's Eurovision ! : Are you a dancer too?
Vasil : I can move, I wouldn't say I'm a dancer but I can move (laughs)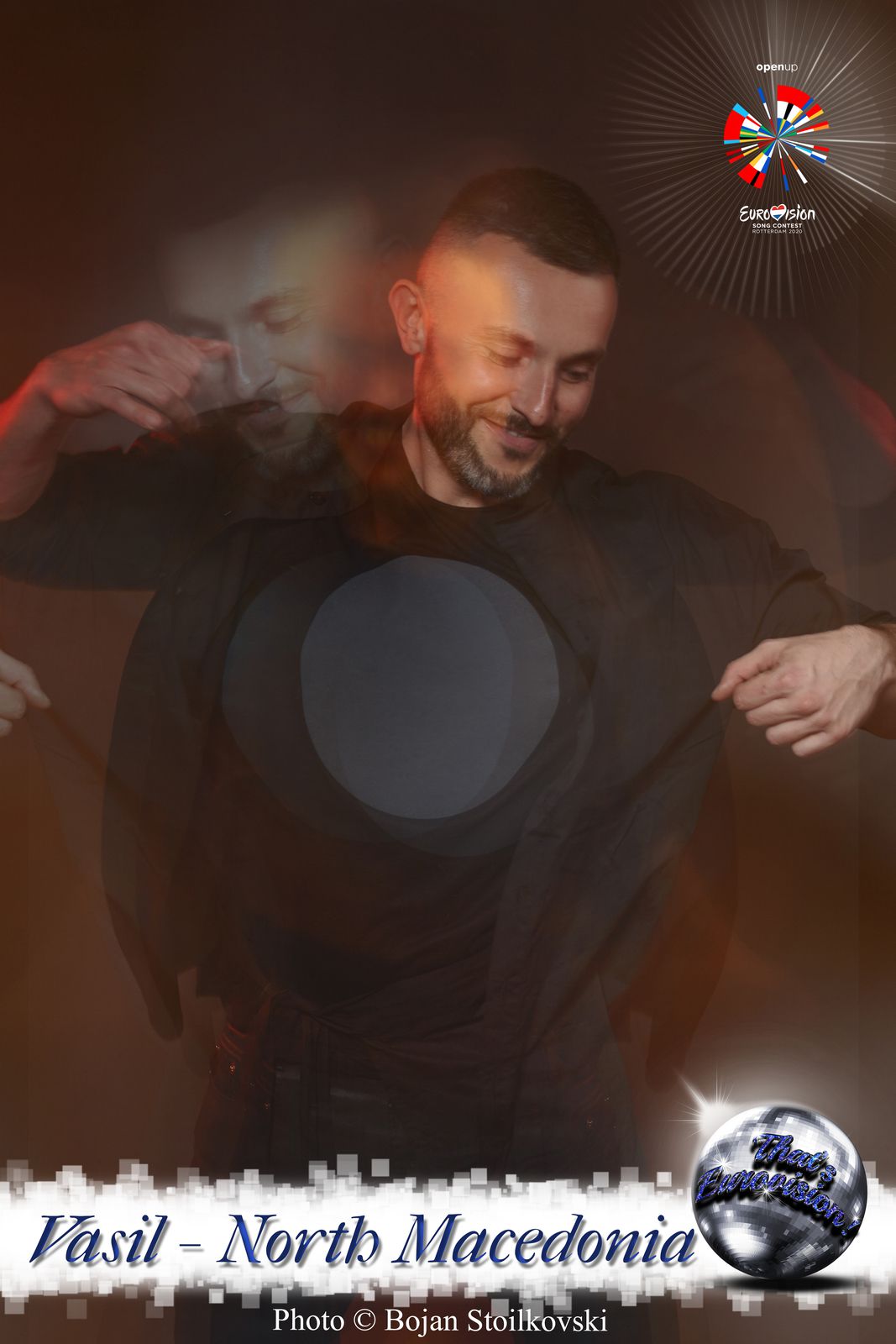 That's Eurovision ! : Who is the dancer with you on the "YOU" video?
Vasil : Her name is Sarah Cvetkovska. She's a profesionnal dancer. We met in my last music video "Patuvam". A song that I released.
That's Eurovision ! : Tell me a bit about you please. Where can I find you if not behind a microphone?
Vasil : If not behind a microphone and if not in quarantine (laughs)… you can find me at the gym and if it's summertime I'm by the water. I would be on the beach, tanning… you would find me in a coffeeshop, anywhere.
I love outdoors, I love the gym, I love activities with friends.
That's Eurovision ! : What is your definition of happiness?
Vasil : Being confortable and feel good in your own skin. And to be able to go to bed at night, to turn all the voices off, and be able to smile. Sincerely !
That's Eurovision ! : Suppose I give you the possibility to fly over a moment of your life, you cannot change anything, you are simply a spectator of this moment, where do you take me to?
Vasil : Ooooh… That is a great question… Several moments come to mind.
One is when my family was departed from the States due to 9/11. I lived a beautiful scene at the airport, the choir came to visit me. They formed a circle around me, I was in the middle while they sang. I would have loved to fly over that.
I would love to fly over the last time I saw my father without knowing it was the last time.
That's Eurovision ! : oh, I'm sorry...
Vasil : Oh no, it's ok…, it was over ten years ago.
Those are two, yes!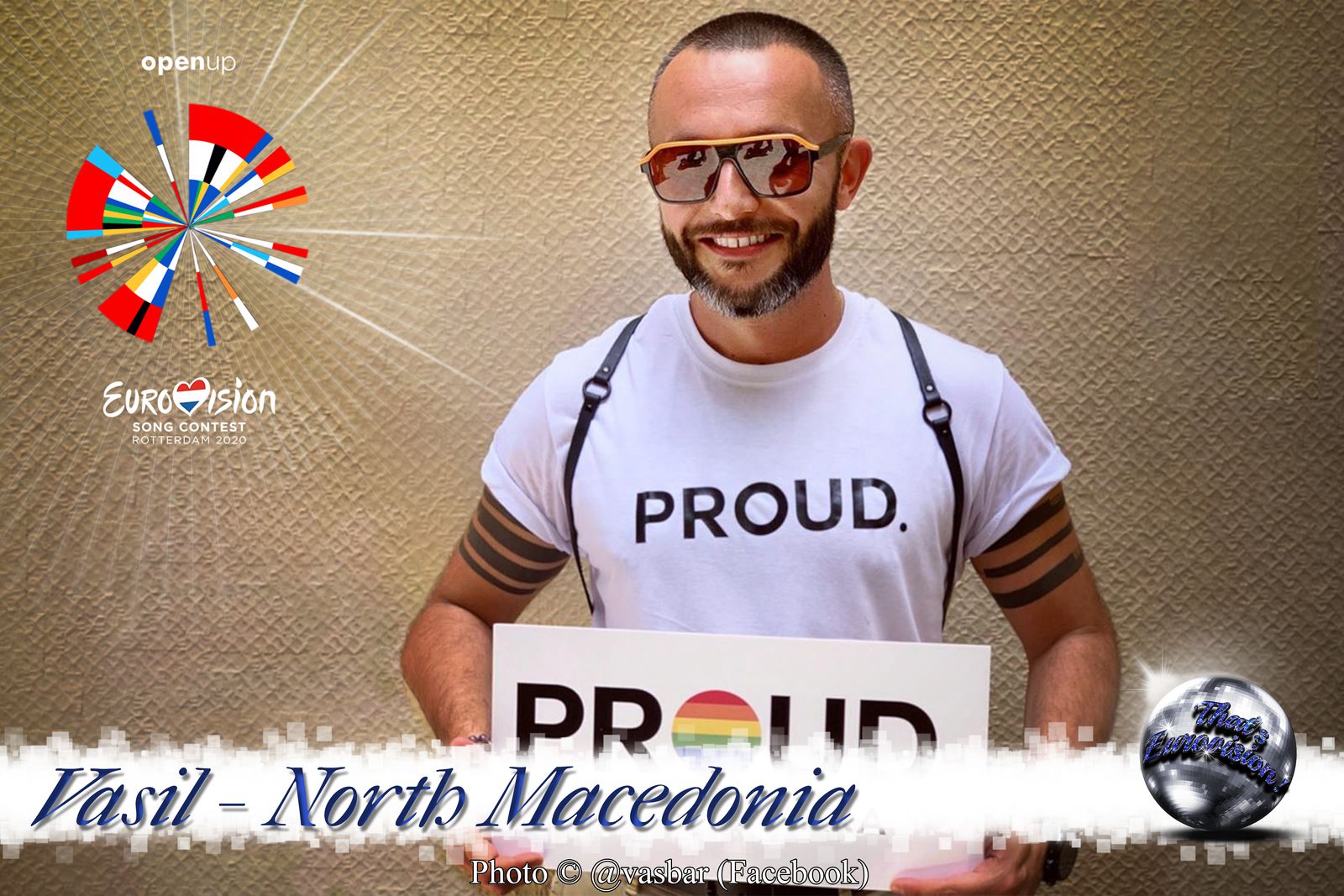 That's Eurovision ! : I offer you the possibility to sing in a duet with the artist of your choice (alive or deceased), who would you sing with? And what kind of song?
Vasil : Oh My God! The first that come to mind is Barbra Streisand! What kind of song? I don't know...we would do an original song of my favourite composer Stephen Sondheim, we would sing a Stephen Sondheim song, with an orchestra backing us.
That's Eurovision ! : You are still connected with Opera and great voices, aren't you?
Vasil : Yes, I love beautiful melodies, clean voices. I admit I prefer female voices.
That's Eurovision ! : What is your Top 3 albums?
Vasil : Hmm, it totally depends… I love Christina Aguilera's "Stripped" album. It's one of the few albums that I can start from the beginning, finish it, and start listening again.
One I can say that I really loved this past year, year and a half, is Rosalia's album.
What she is doing is what I love, why I moved back home. She's using Spanish roots of Flamenco in a modern way, and I want to use the roots of Macedonian music, in a modern way.
That's Eurovision ! : If you had to face the little 7 years old Vasil you were before, what would you tell him?
Vasil : Stay strong… it's going to be very very rough, but your sincere and honest smile will always win the heart of people.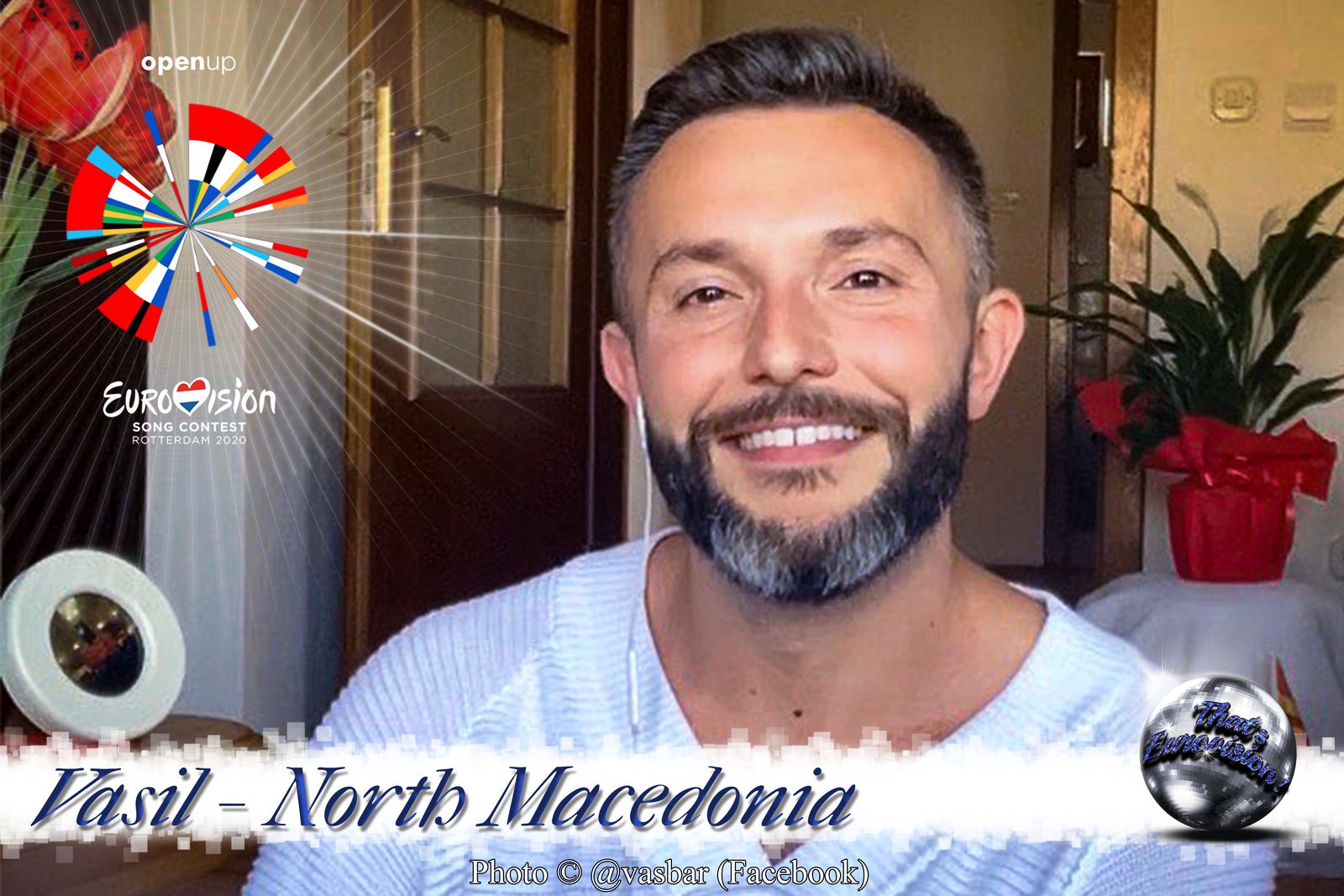 That's Eurovision ! : Stop me if that is indiscreet… did you leave Macedonia because of the war in ex-Yougoslavia?
Vasil : Yes! During the time of Kosovo, we didn't know what was going to happen. So the family had the chance to move to America. So that's why we did it.
That's Eurovision ! : And so... do you think that this "move" was the start of your "new life" as a singer? Do you think that it would have been the same if you had stayed in Macedonia?
Vasil : No… nothing is an accident. To me, I think that at the time, it was one of the hardest decision, because I was the most famous child star in Macedonia.
To have left at that time and it was before I did puberty. So when we moved to America, I did not speak English... I said : Yes, No, Goodbye and Thank You.
It was a big shock, because I went from being the top in the country to absolutely nobody in America. That lesson to me,at that time, was very hard.
Nowadays, it quite makes me humble and I appreciate where I come from. So if I would have stayed here, then I don't know what would have happened. But I'm so thankful that everything that happened, happened then. I feel it is for bigger, something bigger that is preparing me for something that has yet still to come.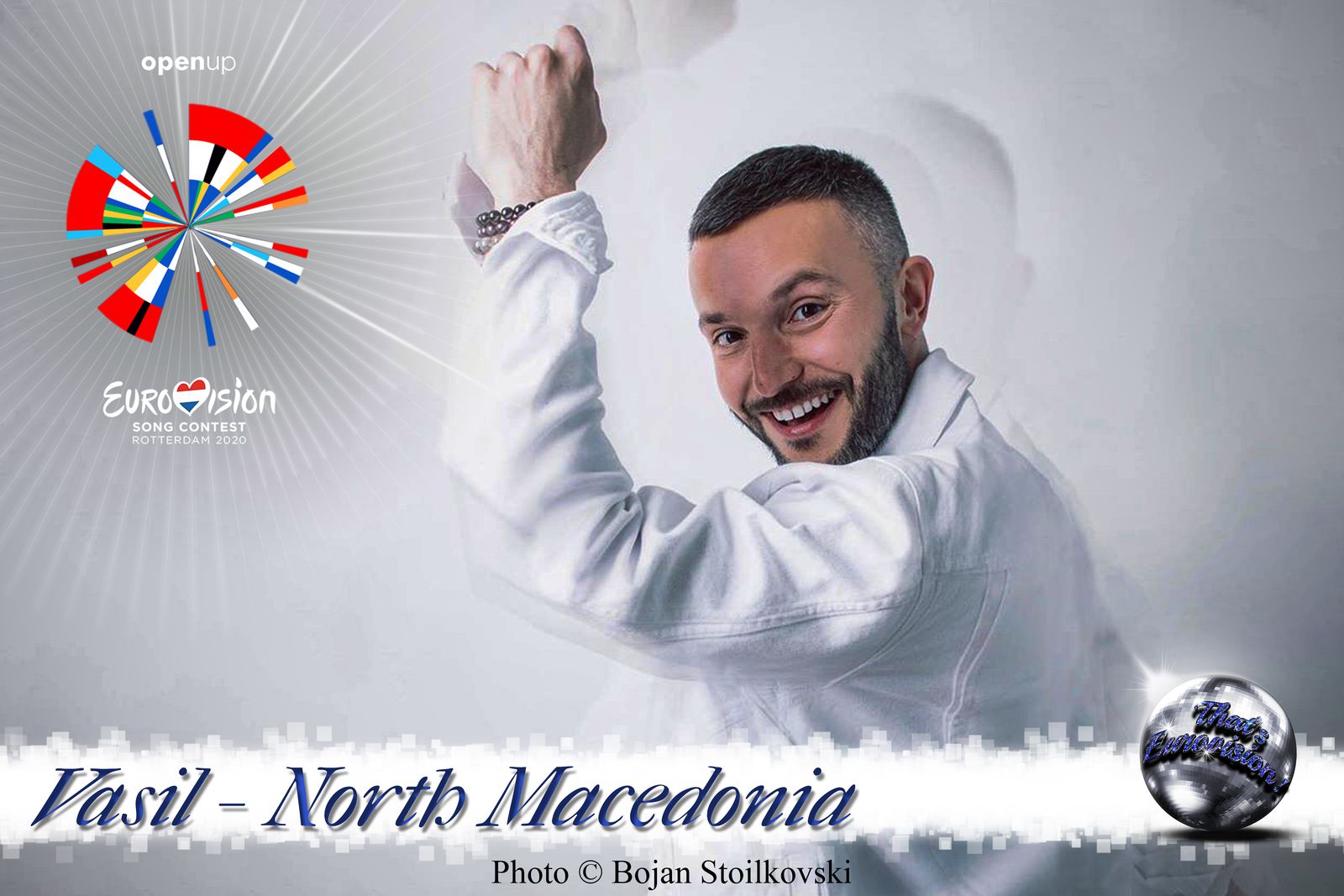 That's Eurovision ! : You said you were a star child. Did you take part in any kind of reality show? Were your parents famous in the Macedonian music scene?
Vasil : No, nobody in the family is musician. Back in the days, there were Children Festivals. I sang at three of those. And one of the songs became the most famous song that is still listened to to this day « Marionka ».
That's Eurovision ! : You recently told me that you were singing French music?
Vasil : Oh yes I was! I keep singing all these video spots but online for people enduring quarantine. I love the classical music, French melody is my favourite. I don't know if you know the song « L'heure Exquise » by Hahn. It has been the soundtrack of my life within the last thirty hours. Just keep it playing, playing, playing…
That's Eurovision ! : Is there something you want to tell our readers? Something special coming from your heart, because there won't be any Eurovision this year?
Vasil : I would just say « Stick to your truth ! », always go from truth, yes it can be hard. Just keep believing in yourself and your truth.
That's Eurovision ! : Thank you Vasil, thank you so much for accepting this interview.
Vasil : You're welcome.
Interview : Alain DHALLEWIN
Graphic presentation : Ludovic PICAVET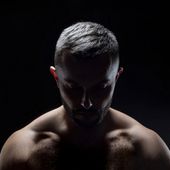 https://www.VasilG.com Welcome to my street! MOJATA ULICA - MY STREET Is a song that speaks about something we all have. My street, My heart, My Soul, My first ... home, address, love etc. It is an
Official Youtube
Vasil Garvanliev. 5,617 likes · 533 talking about this. Macedonian Singer YOU - Eurovision 2020 - OUT NOW!!!! Coming up: London Eurovision Party March 29 - Live Premiere of YOU LIVE. LOVE. LAUGH....
Official Facebook