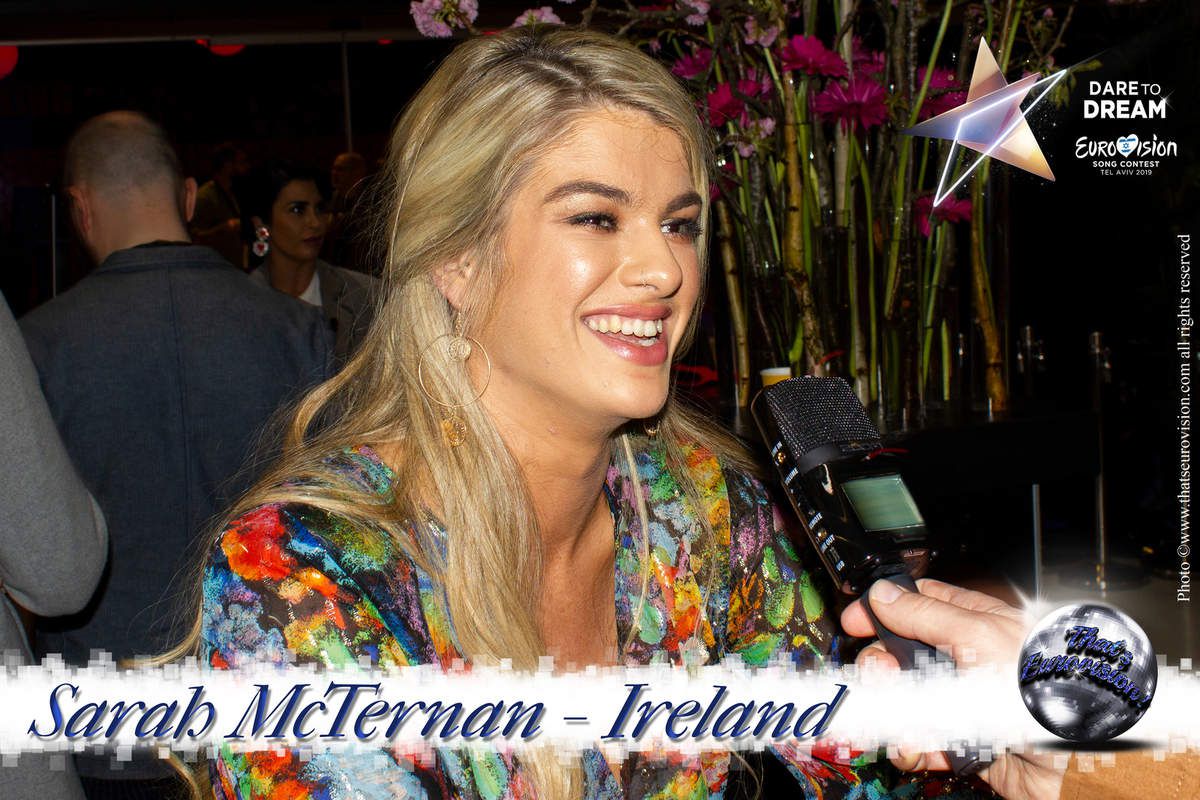 En Français please!

Sarah McTernan représente l'Irlande à Tel Aviv. La jeune artiste a répondu à nos questions durant son passage à Amsterdam pour le « Eurovision in Concert ».
Elle nous parle de sa chanson « 22 », de sa vie de jeune maman, de son métier. Rencontre avec une jeune femme souriante et pétillante.

That's Eurovision ! : Bonjour Sarah, sois la bienvenue dans cette 11ème édition du « Eurovision in Concert ». Peux-tu te présenter à nos lecteurs en quelques mots s'il te plait ?
Sarah McTernan : Bien entendu ! Bonjour, je m'appelle Sarah McTernan, je représente l'Irlande au Concours Eurovision 2019, Waouw ! (rires)
That's Eurovision ! : Ta chanson s'intitule "22", quelle est son histoire ?
Sarah : Eh bien, l'histoire de la chanson est celle de cette fille qui aime ce garçon, et il habitait une maison au numéro 22, les années ont passé, et puis, il a peut-être rencontré quelqu'un d'autre, mais elle continue à croire à leur relation… elle voit des 22 partout. Cela la ramène à l'innocence de sa première histoire d'amour, c'est ce que je raconte dans la chanson.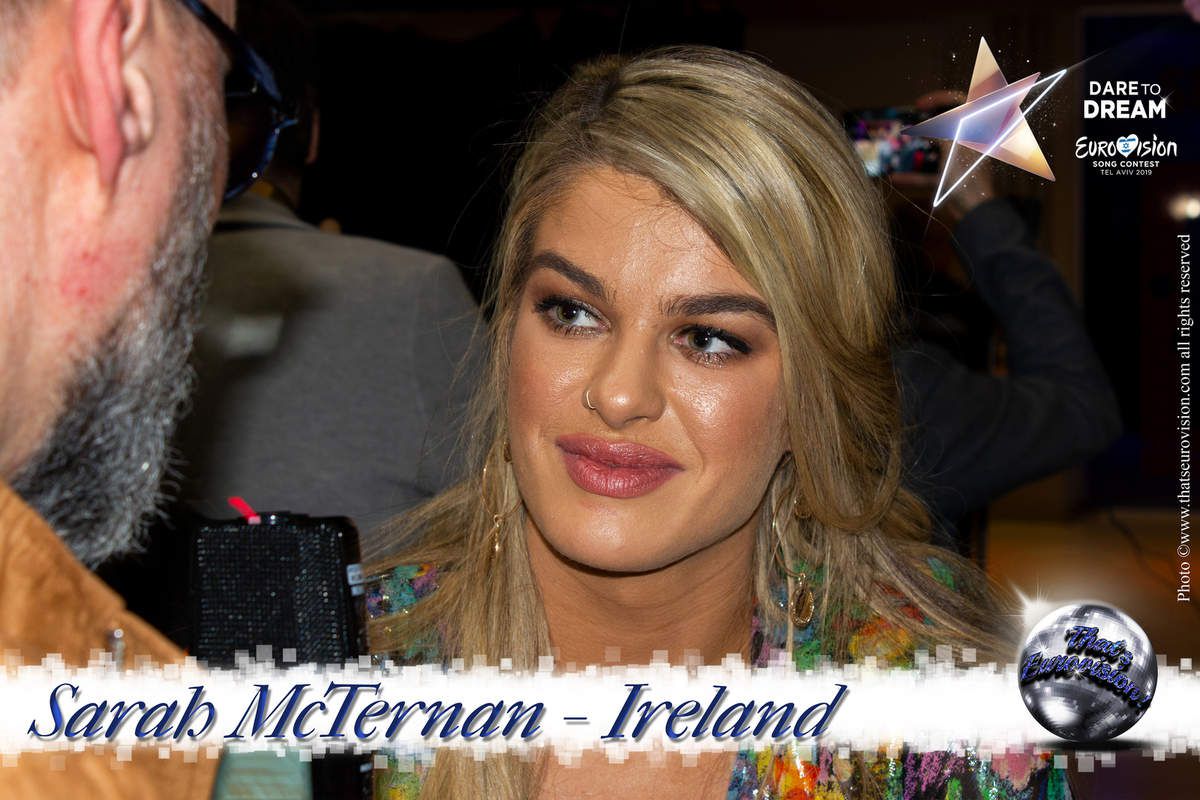 That's Eurovision ! : L'Irlande a brillé à l'Eurovision, quelle est ta recette pour offrir à ton pays un autre bon résultat ?
Sarah : Oui, je pense que c'est quelque chose de différent, je crois qu'elle a du potentiel pour bien marcher, nous avons eu de très bons retours, comme "la chanson te reste dans la tête", c'est bon.
That's Eurovision ! : Comparée à ton expérience dans « The Voice »… comment vois-tu l'Eurovision ?
Sarah : Hmm… je pense, eh bien, « The Voice » est une très bonne expérience, c'est un très bon tremplin, c'est bien pour apprendre sur toi-même et sur ton chant, et pour rencontrer des personnes. Mais l'Eurovision nous réunit tous, tout le monde est tellement passionné par la musique, tout le monde est tellement bienveillant, et c'est vraiment génial d'en faire partie. Tu chantes en direct, tu chantes sur une grande scène, une scène tellement prestigieuse pour représenter ton pays, c'est tellement plus grand ! Cela va être la plus grande scène au monde, c'est incroyable ouais !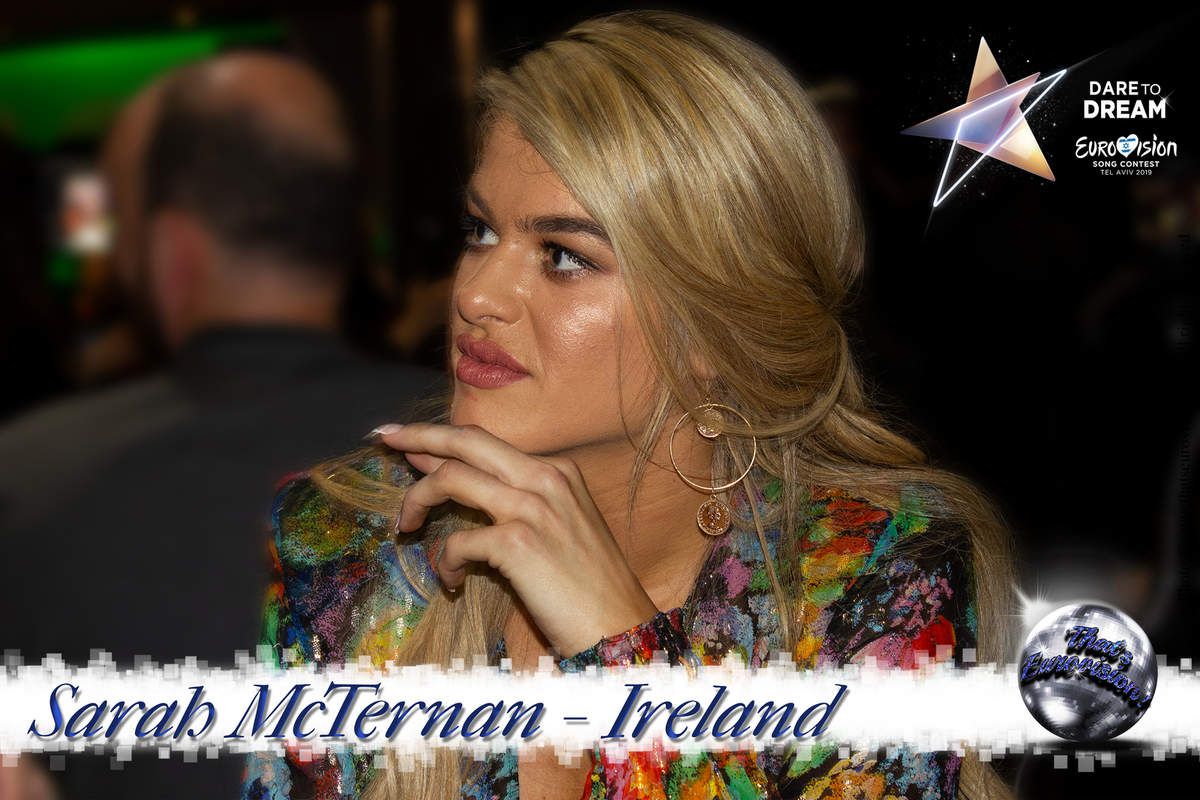 That's Eurovision ! : Quand tu n'es pas sous les projecteurs, à quoi ressemble une journée ordinaire pour toi ?
Sarah : Ma fille a deux ans, je joue avec elle comme une maman, une chanteuse et une maman, c'est ce que je fais, ouais.
That's Eurovision ! : Que regardes-tu en premier chez un homme ?
Sarah : Tu sais, le plus important, c'est son sens de l'humour ; si quelqu'un peut me faire rire, c'est ce que j'aime, carrément.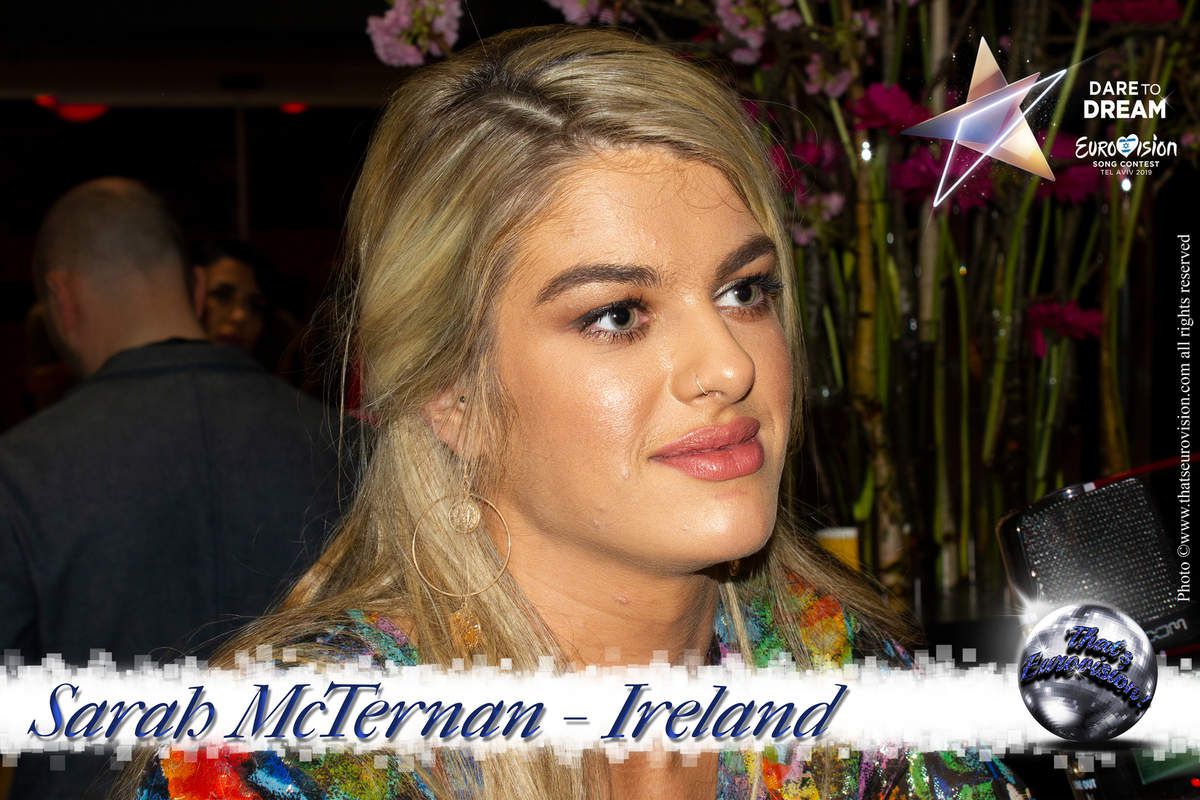 That's Eurovision ! : Si tu pouvais parler à la petite fille que tu étais, avec ton expérience aujourd'hui, que lui dirais-tu ?
Sarah : Arrête de douter de toi, tu l'as assez fait. Fonce, ce que pensent les autres n'a aucune importance. Ne te rabaisse jamais, fonce et vis tes rêves !
That's Eurovision ! : Veux-tu laisser un message à tes fans en France et ailleurs ?
Sarah : Je n'ai pas encore visité la France mais je le ferai ! Je suis impatiente d'y aller, et j'espère y rencontrer Bilal, il est incroyable. Merci à tous ceux qui voteront pour moi et bonjour à tous ceux qui me parlent en France, parce que je sais qu'il y a des personnes qui m'envoient des messages de France… Hey !!
That's Eurovision ! te remercie beaucoup pour ton accueil chaleureux, nous te souhaitons bonne chance à Tel Aviv.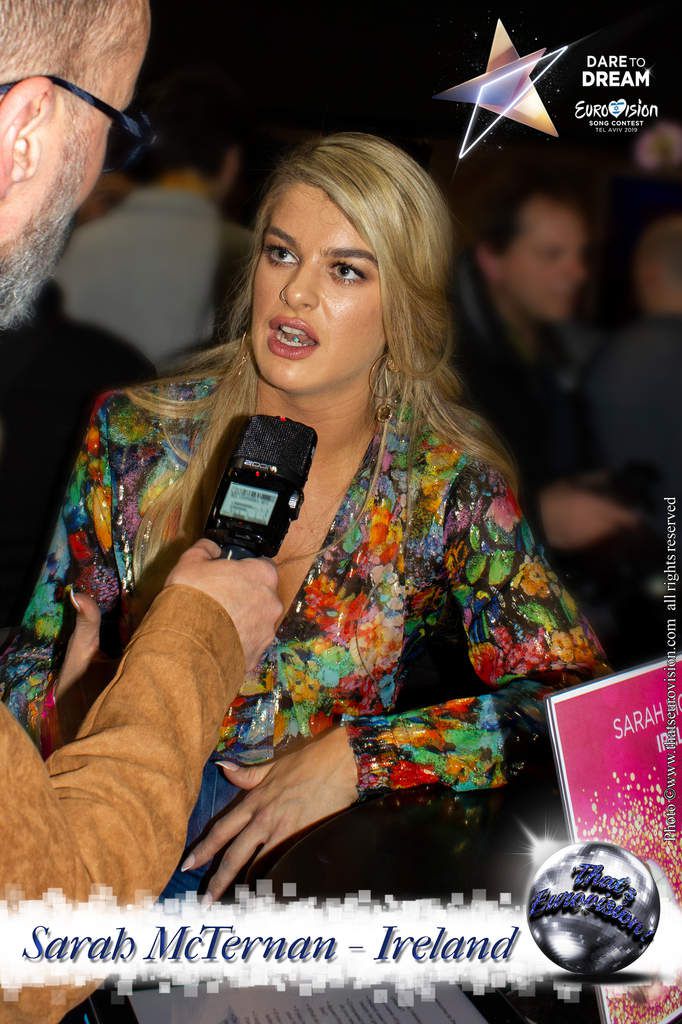 In English s'il vous plaît !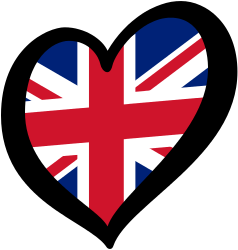 Sarah McTernan will represent Ireland in Tel Aviv. The young artist answered our questions during her visit in Amsterdam for the « Eurovision in Concert ».
She talks about her song « 22 », about her life as a young mum, about her work. Meeting with a smiling and dynamic young woman.

That's Eurovision ! : Hello Sarah, welcome to the 11th edition of « Eurovision in Concert ». Can you introduce you to our readers in a few words please?
Sarah McTernan : Of course! Hi, my name is Sarah McTernan, I am representing Ireland in Eurovision 2019, Wow! (laughs)
That's Eurovision ! : The title of your song is "22", what is its story?
Sarah : So the story of the song is based on this girl who was in love with this guy, and he lived in number 22 in a house, a few years have gone passed, I don't know, he might have met someone else, but she still longs for their relationship… she sees 22 everywhere. This just brings her back to her innocent first love, that's what I say in the song.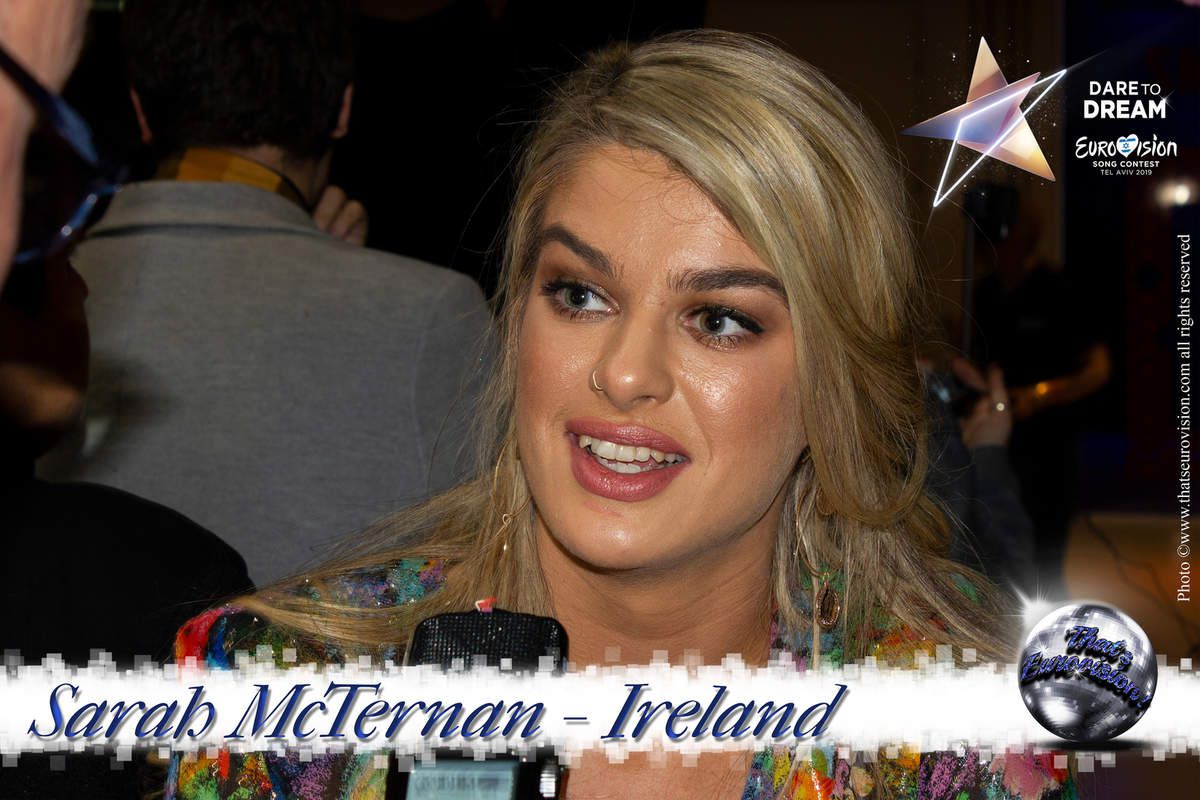 That's Eurovision ! : Ireland used to shine in Eurovision, what is your recipe for giving your country another good result?
Sarah : Yes, I think it's something different, I think it does have a potential for doing well, we've got really good feedback, just like the song really sticks in your head, that's good as well.
That's Eurovision ! : Compared to your experience in "The Voice"… How do you see Eurovision?
Sarah : Hmm… I think, well, "The Voice" is a really good experience, it's a really good platform, it's good for learning about yourself and your vocals, and meeting people. But the Eurovision is so uniting, everybody is so passionate about music, everybody is so openhearted, and it's a really nice thing to be part of. You're singing live, you're singing in a big stage, it's a far more prestigious stage to be representing your country, this is so much bigger! I mean, it's gonna be the world wide stage, it's incredible yeah!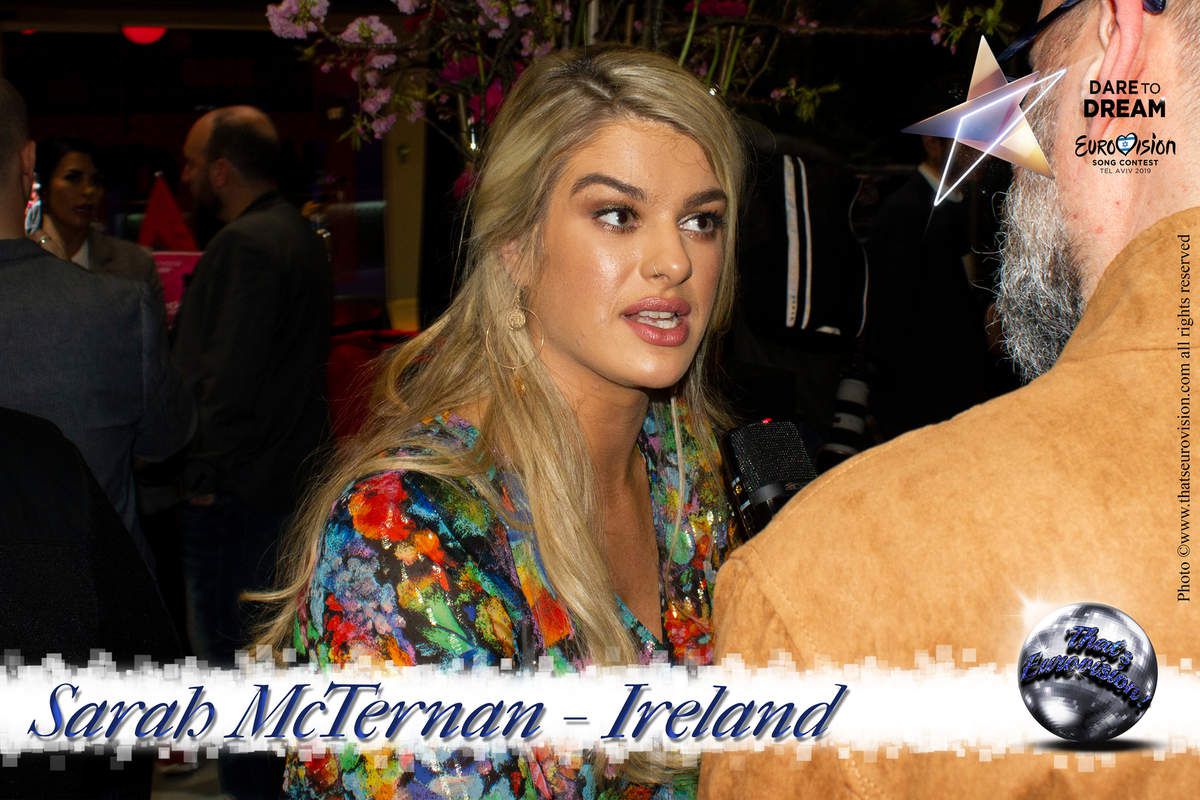 That's Eurovision ! : Appart from the spotlights, what is your everyday life like?
Sarah : My daughter is two years old, I just play with her like a mom, a singer and a mum, that's all I do really, yeah.
That's Eurovision ! : What do you look first when you look at a man?
Sarah : You know what, it's all about his sense of humour, if someone can make me laugh, that's what I like, yes, definitely.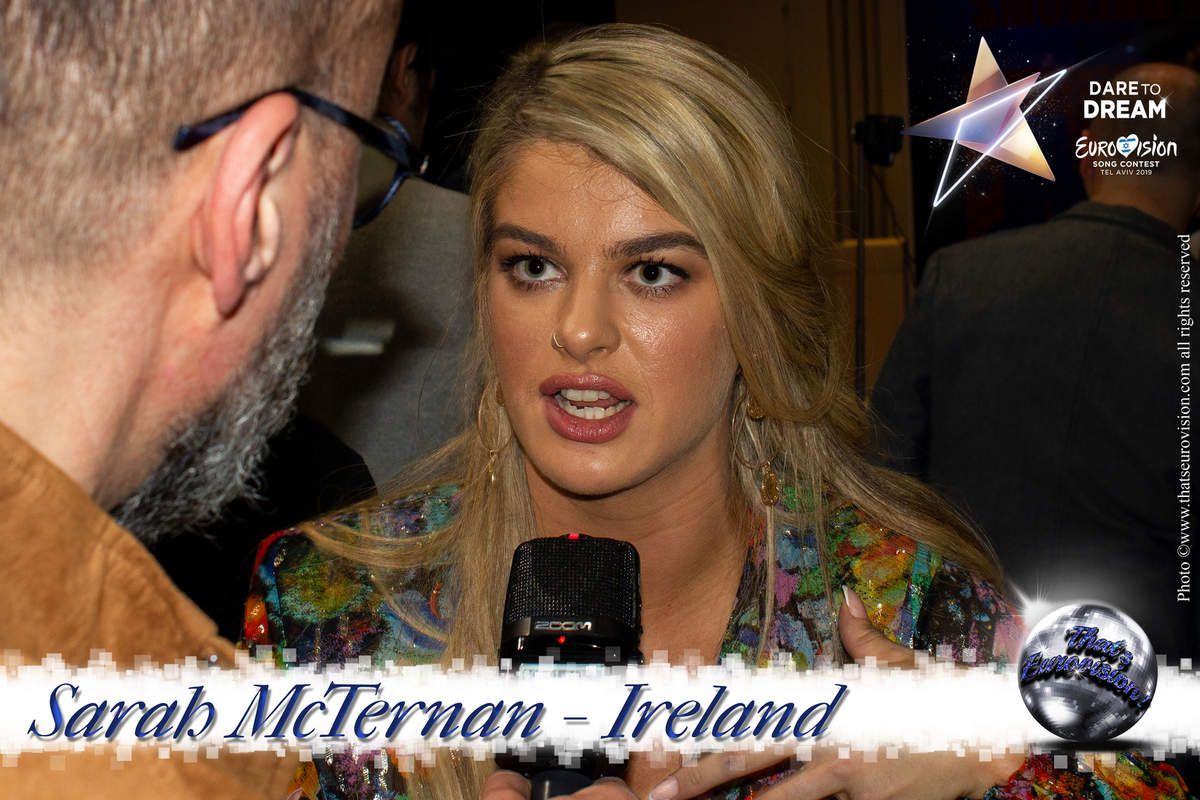 That's Eurovision ! : If you could talk to the little girl you were, with your today's experience, what would you tell her?
Sarah : Stop doubting yourself, you were enough. Go for your dreams, and, it doesn't matter what other people's opinion are. Always, always do not put yourself down on your mind, just go for your dreams!
That's Eurovision ! : Do you want to leave a message for your fans in France and everywhere else?
Sarah : I haven't visited France yet but I will! I can't wait to come there, and I wish I can meet Bilal, he's amazing. Thank you so much for anybody who's gonna vote for me and hello to anybody who's be talking to me from France, because I know there's a few people talking to me from France… Hi Hurray!
That's Eurovision ! thanks you so much for your warm welcome, we wish you the best of luck in Tel Aviv.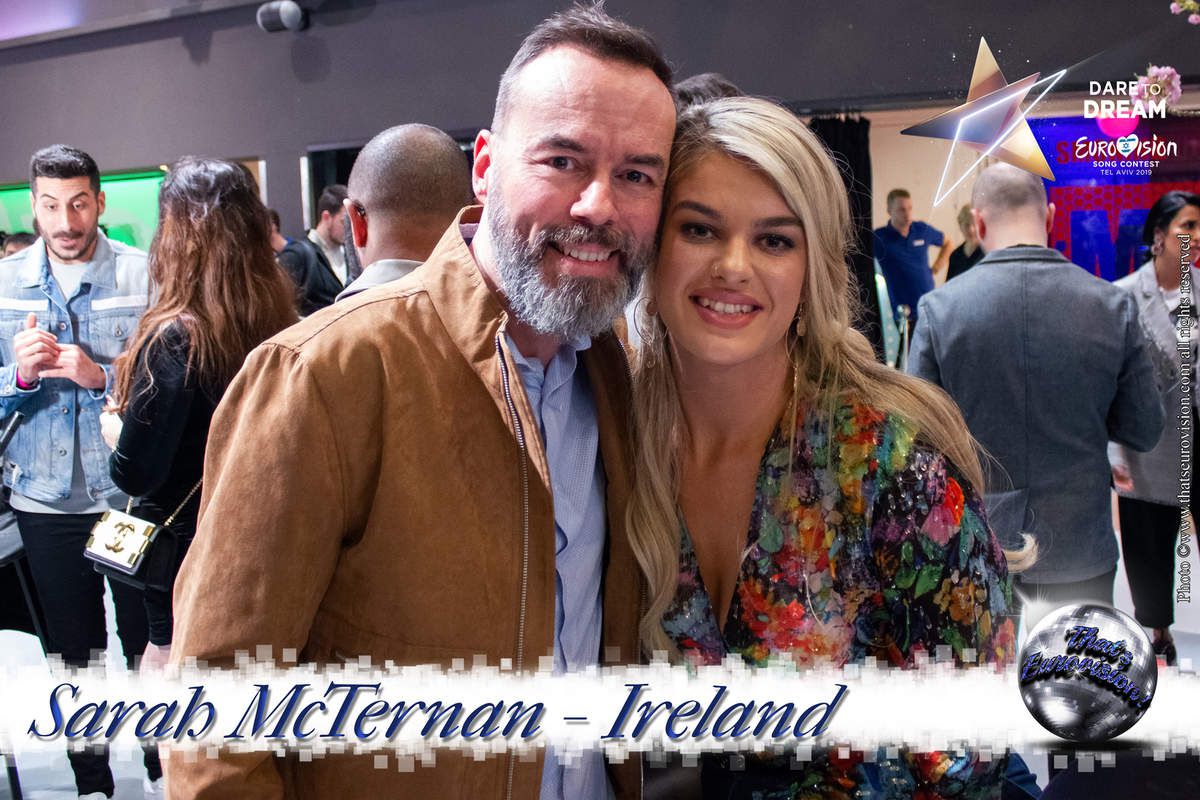 Interview : Alain DHALLEWIN
Photos & Présentation graphique : Ludovic PICAVET
"22" - Live at Eurovision in Concert 2019