En Français please!

C'est au tour de la Pologne de nous dévoiler son choix pour le 64ème Concours Eurovision qui se déroulera à Tel Aviv les 14, 16 et 18 mai prochains.
Tulia, c'est le nom de ce quatuor.
Si leur look est à la frontière entre celui des mamies russes du Concours 2012 (Buranovskiye Babushki), et celui beaucoup plus « Hot » de Donatan & Cleo (Pologne 2014), leur univers musical est tout autre ; un subtile mélange de traditionnel et de moderne.
Ces Ovnis bousculent la planète musique polonaise et raflent plusieurs récompenses lors du prestigieux Festival National de la Chanson Polonaise à Opole en 2018.
Là où de nombreux jeunes artistes tentent d'affirmer un look actuel et branché, les 4 membres de Tulia misent sur un naturel déconcertant.
Autant à l'aise dans des reprises de Depeche Mode (Enjoy the Silence) ou de Metallica (Nothing Else Matters), que lors de compositions originales (leur premier album de 2018), ces 4 jeunes femmes laissent leur empreinte là où elles passent. Les critiques en Pologne sont unanimes.
La chanson pour Tel Aviv sera dévoilée ultérieurement. Il est évident que la Pologne marquera les esprits avec Tulia, affaire à suivre…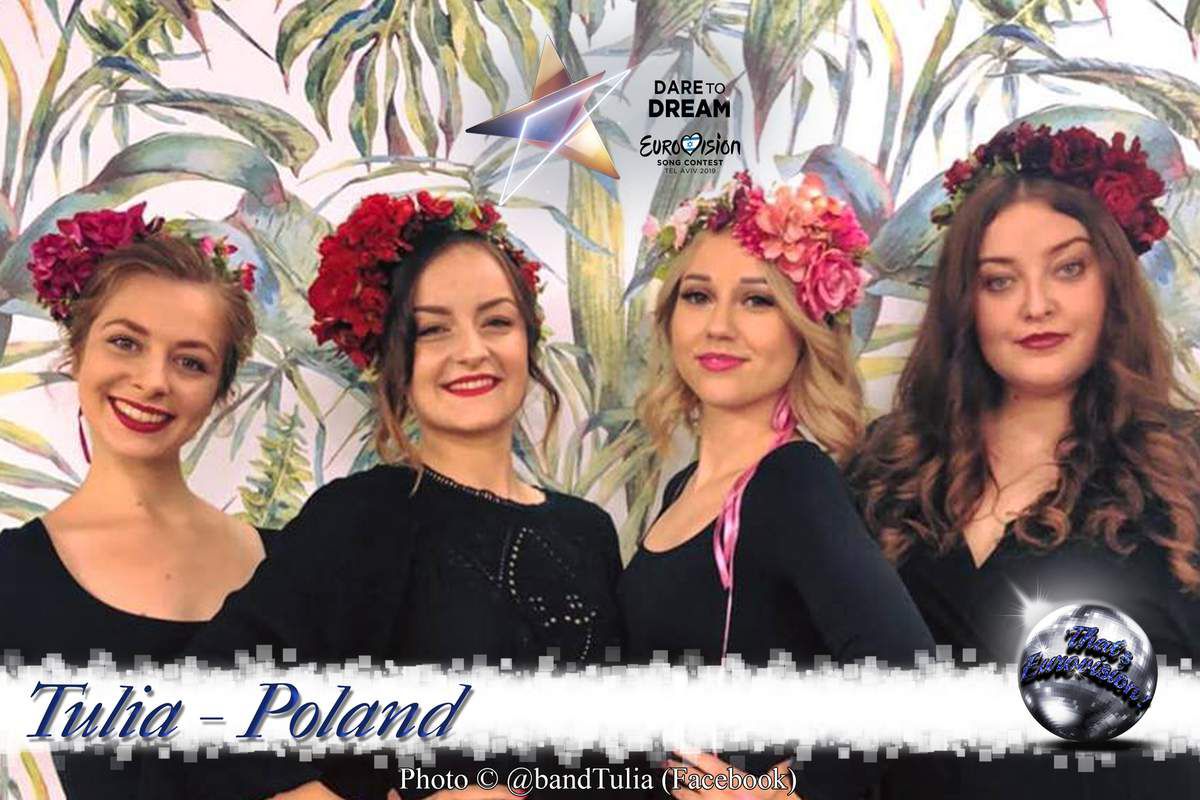 In English s'il vous plaît !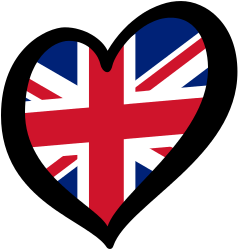 This is Poland's turn to reveal their choice for the 64th Eurovision Song Contest that will take place in Tel Aviv, next Mai 14, 16 and 18.
Tulia, this is the name of this quatuor.
If their look is a mix of the Russian nannies of the 2012 Contest (Buranovskiye Babushki), and the «far more Hot» one of Donatan & Cleo (Poland 2014), their musical universe is a subtil mix of traditional and modern.
Those UFO's turn the Polish musical planet upside down and grab many awards during the prestigious Opole's National Festival of Polish Song in 2018.
When numerous young artists try to assert themself a trendy look, the 4 members of Tulia bet on a quite disconcerting natural.
As delighted with covers of Depeche Mode (Enjoy the Silence) or Metallica (Nothing Else Matters) as with their own creations (their first album out in 2018), those 4 young ladies leave their mark wherever they go. Polish critics are unanimous.
The song for Tel Aviv will be revealed later. It is obvious that Poland will mark people's mind with Tulia, to be continued…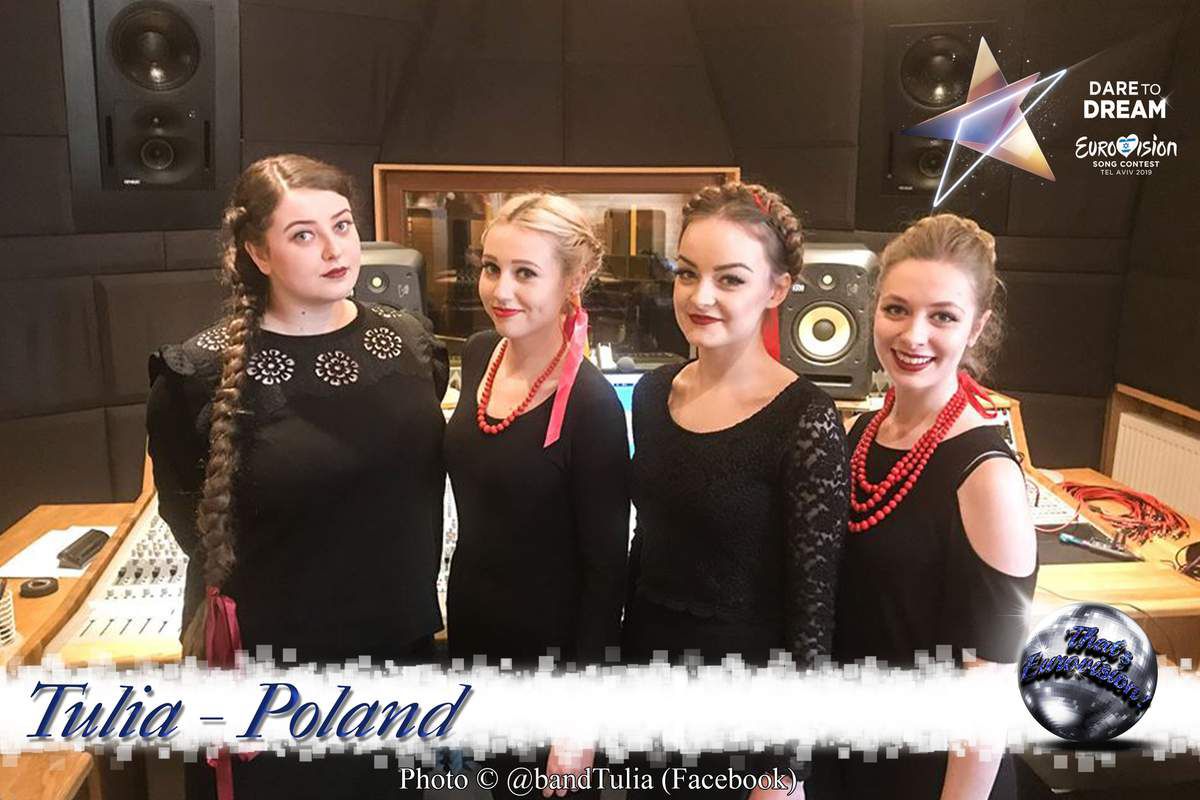 Présentation graphique : Ludovic PICAVET
Tulia "Enjoy the Silence" (Depeche Mode's cover)
Tulia. 40,662 likes · 7,952 talking about this. Everything began in October of 2017, when Depeche Mode published on their official fanpage an interesting folk version of one of their biggest hits,...
Official Facebook