En Français please!

La République Tchèque a révélé cette après-midi son candidat pour Tel Aviv.
Lake Malawi portera les couleurs du pays en mai prochain et tentera de décrocher une place pour la grande finale du 18 mai.
Albert Černý, Jeroným Šubrt et Antonín Hrabal sont les trois membres du groupe Lake Malawi.
Fondé en 2013, Lake Malawi a sorti son premier album « Surrounded by Light » en 2017.
La popularité du groupe croît d'année en année, le trio a ainsi pu jouer sur différentes scènes, en République Tchèque bien entendu, mais également en Slovaquie, en Pologne, en Autriche et en Grande-Bretagne.
Leur chanson pour Tel Aviv s'intitule « Friend of a Friend ».
La République Tchèque a fait son entrée au Concours Eurovision en 2007 et a participé à deux finales (2016 et 2018)
A Lisbon, Mikolas Josef a remporté la 6ème place avec la chanson « Lie To Me ».
In English s'il vous plaît !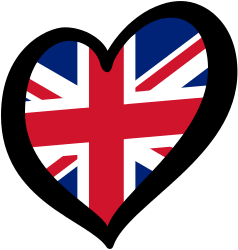 This afternoon , Czech Republic revealed their candidate for Tel Avi.
Lake Malawi will carry the colours of the country next May and will try to obtain a place for the grand final of May 18th.
Albert Černý, Jeroným Šubrt and Antonín Hrabal are the three members of Lake Malawi.
Formed in 2013, Lake Malawi had their first album, « Surrounded by Light », out in 2017.
The popularity of the band grows from year to year, the trio toured in many countries, Czech Republic of course, but also in Slovakia, Poland and Great Britain.
The title of their song for Tel Aviv is « Friend Of a Friend ».
Czech Republic entered the Eurovision Song Contest in 2007 and participated in the final twice (2016 and 2018).
In Lisbon, Mikolas Josef grabbed the 6th place with the song « Lie To Me ».