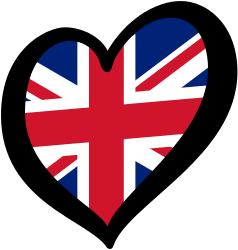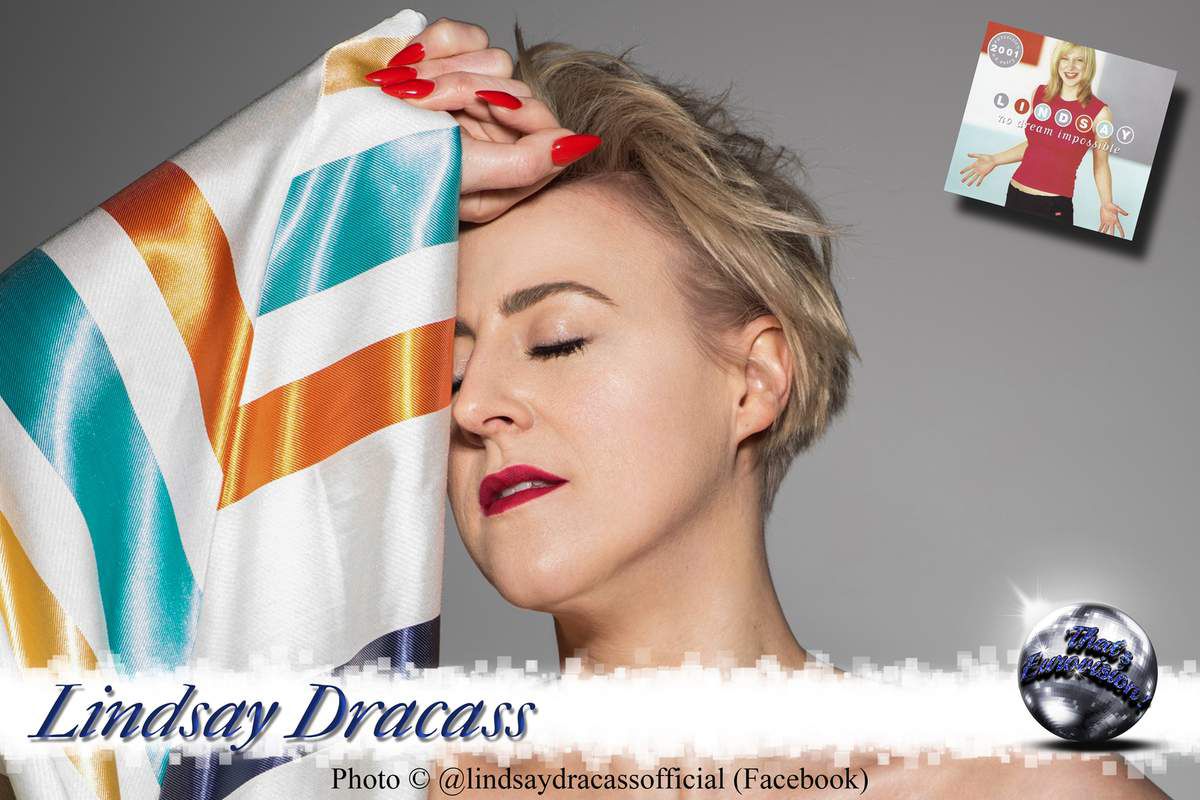 En Français please!

La toute jeune Lindsay représente le Royaume-Uni lors de la 46ème édition du concours Eurovision à Copenhague au Danemark.
Née le 3 septembre 1984 à Sheffield en Angleterre, Lindsay n'a donc que 16 ans lorsqu'elle chante sur la scène du Parken Stadium « No Dream Impossible » devant quelques 35.000 spectateurs (à cette date, le plus vaste public de l'histoire du concours). Elle est, cette année-là, la benjamine du concours.
C'est en 2001, au cours du programme de la BBC « A Song For Europe » (aujourd'hui devenu « Eurovision : You Decide»), que Lindsay décroche l'opportunité de représenter le Royaume-Uni à l'Eurovision, elle y a battu 7 autres candidats.
Découverte 3 ans plus tôt par Alan Wood, compositeur et pianiste (et notamment plus connu pour être le créateur du Allan Singleton-Wood Orchestra au Canada dans les années 1970), elle signe avec la maison de disques de Peter Van Hooke (batteur du groupe Mike + The Mechanics ainsi que du groupe de Van Morrisson, de celui de Headstone et d'Ezio) avant d'obtenir un contrat d'enregistrement avec Universal.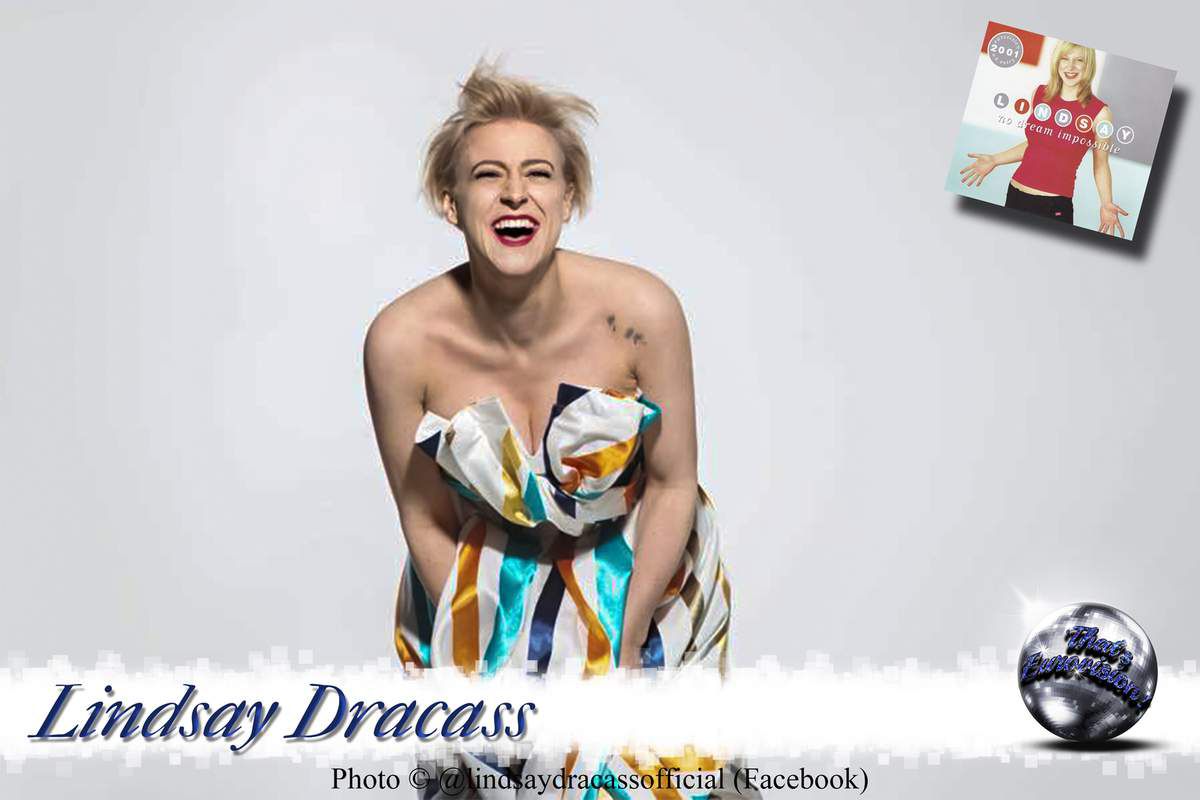 Lindsay succède à Nicki French, qui en 2000 avec « Don't Play That Song Again » a terminé 16ème avec 28 points. Elle a donc pour mission d'obtenir une meilleure place pour son pays qui détient toujours le record absolu du pays qui a terminé à la seconde place du concours (15 fois !!)
Elle passe en 16ème position. Elle est accompagnée de 3 violoncellistes/choristes vêtus de noir, un claviériste et un DJ derrière ses platines qui la rejoindront sur le devant de la scène pour chanter leur partie rap. Ils sont comme Lindsay habillés streetwear en rouge et noir.
« No Dream Impossible » n'est pas facile à chanter, mêlant diverses tonalités par des couplets chantés grave et des refrains chantés quelques tons plus haut. Sa mélodie up-tempo exige une parfaite maîtrise du souffle. Malgré son très jeune âge, Lindsay a tout d'une grande chanteuse, passant aisément de notes graves à notes plus élevées !
« Sois fort encore et encore, continue d'avancer en y croyant, n'abandonne pas quand les choses deviennent dures, la vie est une jungle et les forts survivent … tant que l'on vit l'espoir au cœur, il n'y a pas de rêve impossible ». Tels sont les messages véhiculés par la chanson de Lindsay.
Au moment du décompte des votes, les 12 points défilent mais malheureusement Lindsay n'en recevra pas. Elle termine 15ème sur 23 récoltant seulement 28 points, les grands gagnants du soir sont Tanel Padar et Dave Benton qui décrochent avec leur chanson « Everybody » la première victoire pour l'Estonie (signant également la première victoire d'une personne de couleur en 46 ans !)
Le single de Lindsay atteint cette année-là la 32e place des ventes lors de sa sortie en mai dans les charts britanniques.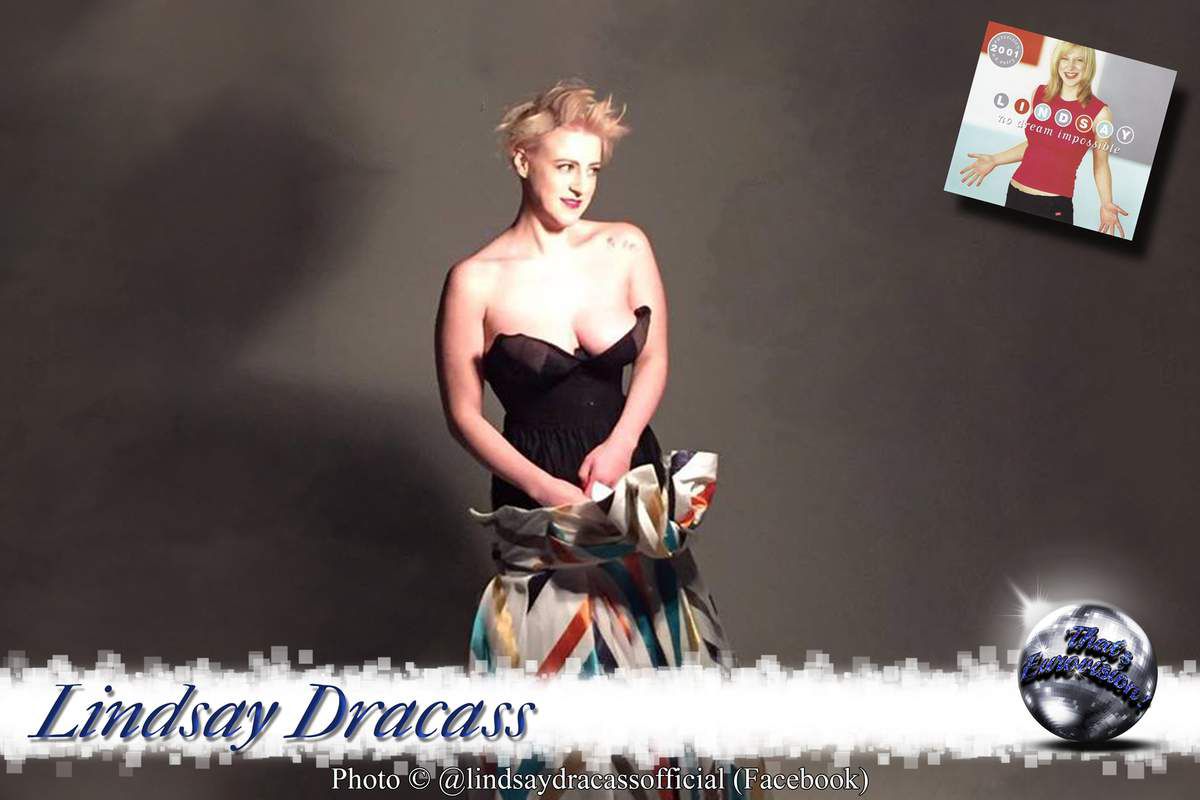 Lindsay Dracass fait ensuite une tournée en Europe avec Paul Carrack et son groupe (Paul Carrack est chanteur, auteur-compositeur et multi-instrumentiste anglais. Il a été membre de plusieurs groupes dont Ace, Squeeze, Mike + The Mechanics, et Roxy Music. Il a également accompagné en studio et en tournée d'autres artistes comme Nick Lowe).
Après avoir continué sa carrière de chanteuse professionnelle, Lindsay fait une pause pour se consacrer à sa vie de maman. Elle reprend plus tard le chemin de la chanson et porte sa voix puissante sur de nombreuses reprises de grands standards. Sa voix est son plus bel atout car elle n'a rien à envier à d'autres interprètes à la voix imposante telles Dusty Springfield, Whitney Houston, Cilla Black, Candy Staton, Eva Cassidy, Sam Smith et bien d'autres encore !
En août 2018, elle devient l'une des 100 juges de l'émission « All Together Now » (télé-crochet britannique où les chanteurs-candidats sont confrontés à un mur de 100 juges, qui au fur et à mesure des émissions vont élire le meilleur d'entre eux) et participe également à EuroStarz in Concert 2018 à Londres aux côtés de grands noms de l'Eurovision tels Paula Seling & OVI, Linda Martin, Scott Fitzgerald et Esther Hart.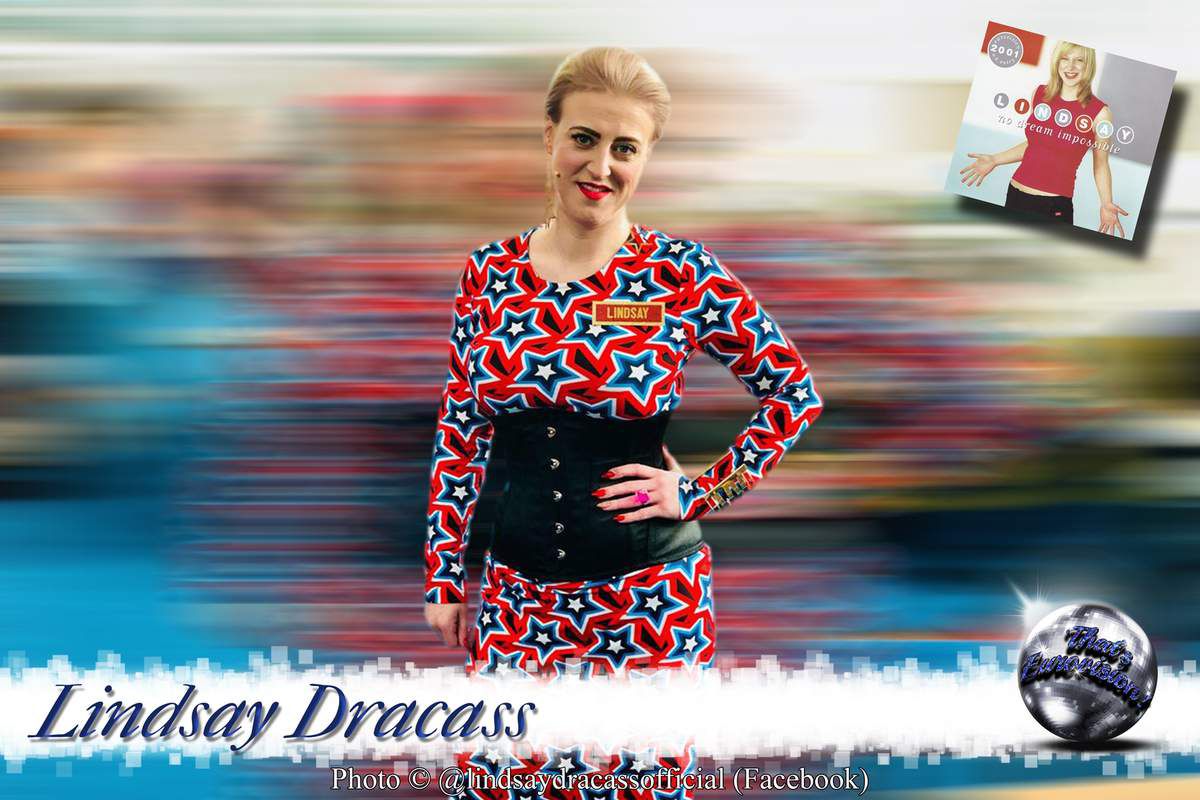 In English s'il vous plaît !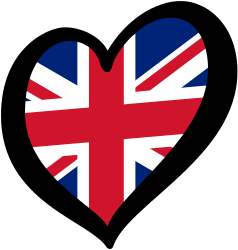 Young Lindsay represents her native country, the United Kingdom, during the 46th edition of the Eurovision Song Contest which takes place in Copenhagen, Denmark.
She was born on September 3rd 1984 in Sheffield, England, she is only 16 when she performs her entry « No Dream Impossible » on the Parken Stadium stage, in front of an audience of about 35.000 people (at this time, it was the hugest audience ever in the history of the Contest). She is on that year the youngest contestant of the night.
It's in 2001, during the BBC TV show « A Song For Europe » (now knowed as « Eurovision : You Decide »), that Lindsay gains the opportunity to represent the United Kingdom at the Eurovision, for that, she beats 7 other contestants.
Discovered 3 years before by the composer and pianist Allan Wood (who is actually knowed for being the creator of the Allan Singleton-Wood Orchestra in Canada in the 1970's), she signs with Peter Van Hooke's label (drummer of Mike + The Mechanics, also of Van Morrisson, Headstone and Ezio) before she signs a contract with Universal.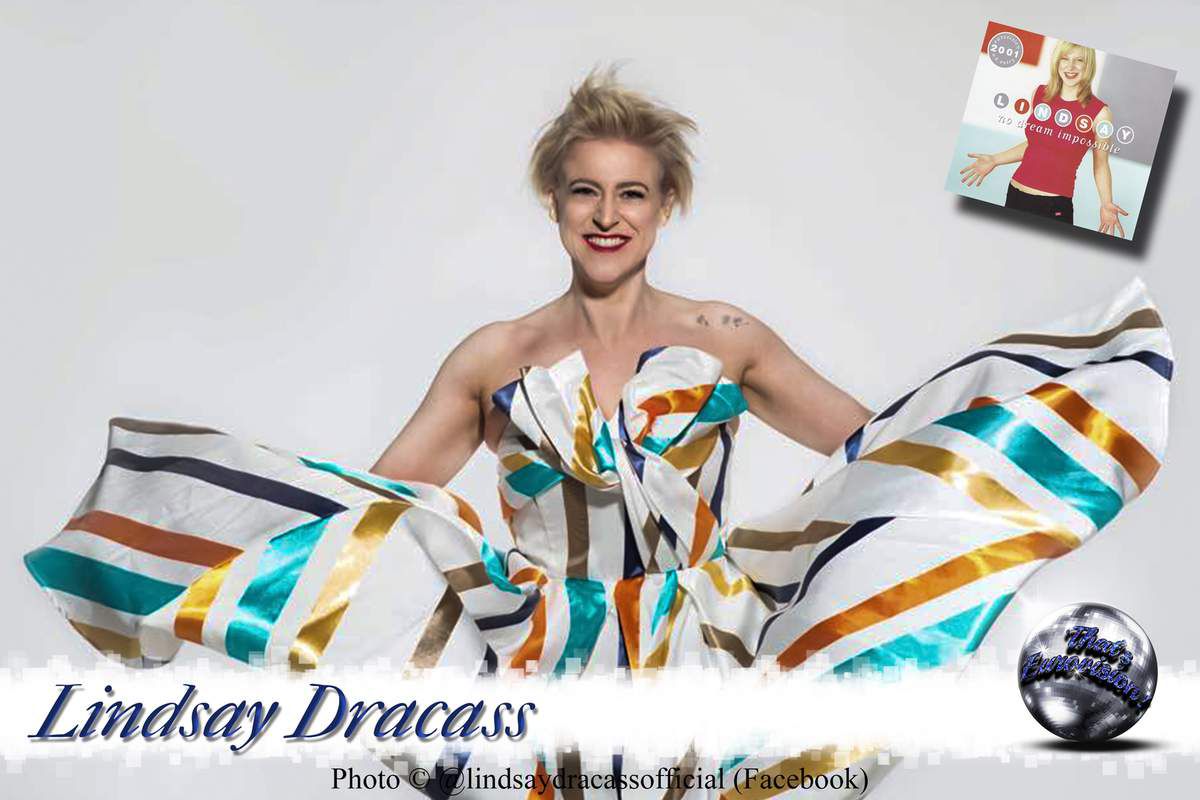 Lindsay succeeds Nicki French, who ended up 16th with 28 points in 2000 with her entry « Don't Play That Song Again ». Lindsay has to make a better position for her country which still is the country having the most often ranked at the second place (15 times!!).
She is singing in 16thposition. She's accompanied by 3 cellists/backing singers dressed in black, a keyboarder and a DJ behind his turntables. They will join her in the middle of the stage for their rap part. As Lindsay, they are also wearing black and red streetwear outfits.
« No Dream Impossible » is not easy to sing, mixing deep verses and higher for refrain. Its up-tempo melody requires a perfect blow control. Despite of her young age, Lindsay has all it takes to be a great performer easily singing from deep to high notes!
«Be strong on and on», «keep pushing holding on», «don't give up when things gettin' tough», «the city is a jungle and the strong survive», « as long as you're livin' with hope in your heart», « no dream impossible», these are the messages delivered by Lindsay's song.
The 12 points are distributed, but none is given to Lindsay. She's ending up 15th with 28 points. The big winners of the night are Tanel Padar and Dave Benton who offer Estonia its first victory ever with the song « Everybody » (it is also the first coloured people's victory in 46 years !)
That year, Lindsay's single hits the 32nd spot in the British charts.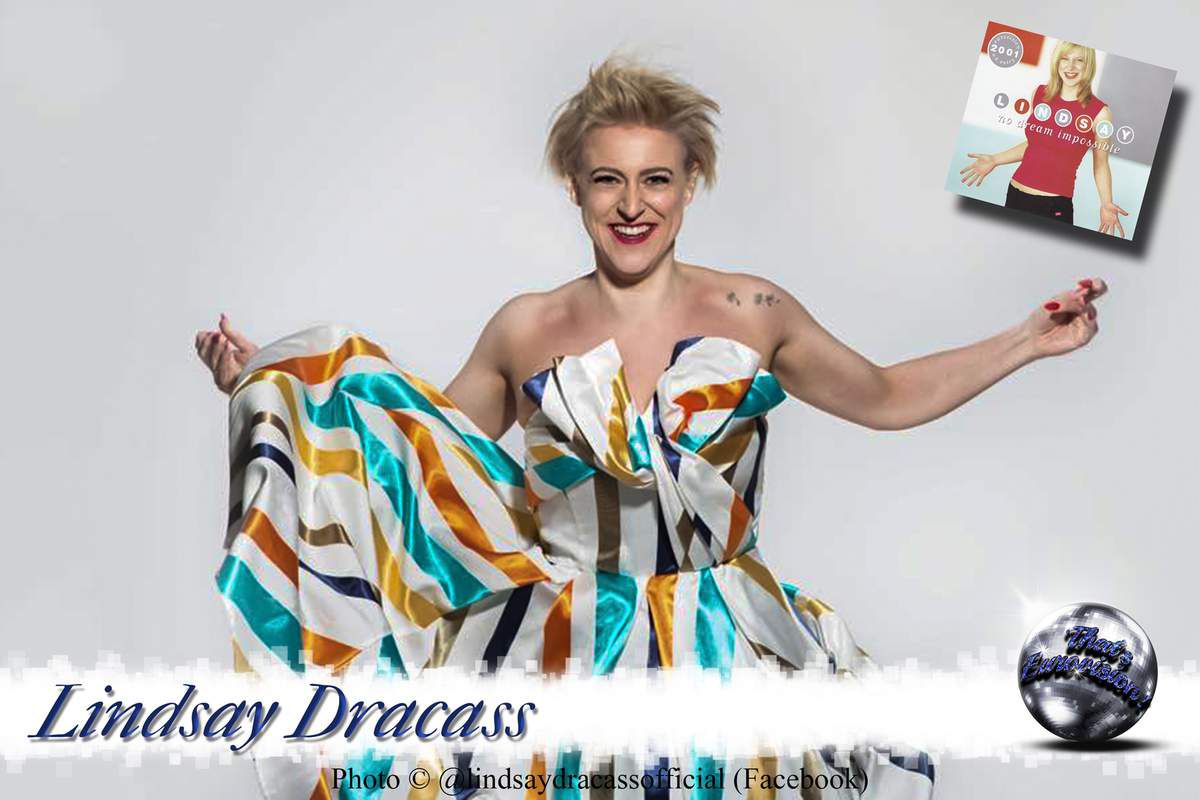 After that, Lindsay Dracass tours in Europe with Paul Carrack and his band (Paul Carrack is a British singer, writer, composer and plays a lot of different music instruments. He was a member of several bands such as Ace, Squeeze, Mike + The Mechanics and Roxy Music. He also worked with artists such as Nick Lowe)
After having continued her professional singer career, Lindsay takes a break to live her mom's life. Years after, she's back on singing and offers with her powerful voice beautiful standard covers. Her voice is her most beautiful asset and she does not envy other singers with imposing voices such as Dusty Springfield, Whitney Houston, Cilla Black, Candy Staton, Eva Cassidy, Sam Smith and lot more!
In August 2018, she became one of the 100 judges of the TV-show « All Together Now » (British song competition in which the candidates have to face with a wall of 100 judges who elect the best) and also participates in EuroStarz in Concert 2018 in London with famous Eurovision stars such as Paula Seling & OVI, Linda Martin, Scott Fitzgerald and Esther Hart.
Discographie / Discography
Singles et/and EP
« No Dream Impossible », 5 versions, 2001, Universal Music TV
« No Dream Impossible », CD Single, Enh, 2001, Universal Music TV
Collaboration avec d'autres artistes et en tant que choriste / Collaboration with other artists and as a back vocalist :
« Satisfy My Soul », album, Paul Carrack, 2000
« Still Groovin' », album, Paul Carrack, 2003
« Barkers Pool to Thunder Bay », album, Boy on a Dolphin, 2006
« I Know That Name », album, Paul Carrack, 2008
« I Know That Name : In Concert », album, Paul Carrack, 2009
Présentation graphique : Ludovic PICAVET
Lindsay Dracass "No Dream Impossible" (Live at Eurovision 2001)
Lindsay Dracass "No Dream Impossible" (Official Video)
Lindsay Dracass "No Dream Impossible" (Live at Europride Stockholm August 2nd, 2018)
Lindsay Dracass "No Dream Impossible" (Live at EuroStarz 2018)
No dream impossible
No dream impossible
No dream, no dream
(Be strong, on and on)
(Keep pushing, on and on)
(Be strong, on and on)
(Keep pushing, holding on)
We look for the highest
We follow the straightest road
We danced with the angels
Where heaven touches the end of the world
We look to the future
We reach for eternity
There in the distance
Everything was so clear to me
If we keep holding on
Have faith in ourselves
Be strong, be free
No dream impossible
No dream impossible
As long as you're living with hope in your heart
In dreams we're untouchable
Forever invincible
If you believe with love in your heart
There's no dream impossible
(Hey you, have you got a dream?)
(When you wake in the day)
(Is it as bad as it seemed in the night?)
Have you got a dream in ya heart?
(When you're fighting for your life) Hold on
(Lotta strife) Ooh yeah…
(Don't give up, when things gettin' tough)
(The city is a jungle and the strong survive)
Gotta be strong, keep holding on
(Keep on, holding on) Keep strong
(Keep pushing, on and on) You're alive
(Keep on, holding on)
You're alive
No dream impossible
No dream impossible
As long as you're livin' with hope in your heart
(You've got to have hope in your heart)
In dreams we're untouchable
(In dreams we're untouchable)
Forever invincible
If you believe with love in your heart
There's no dream impossible
(Keep on, holding on)
(Keep pushing, on and on)
There's no dream impossible