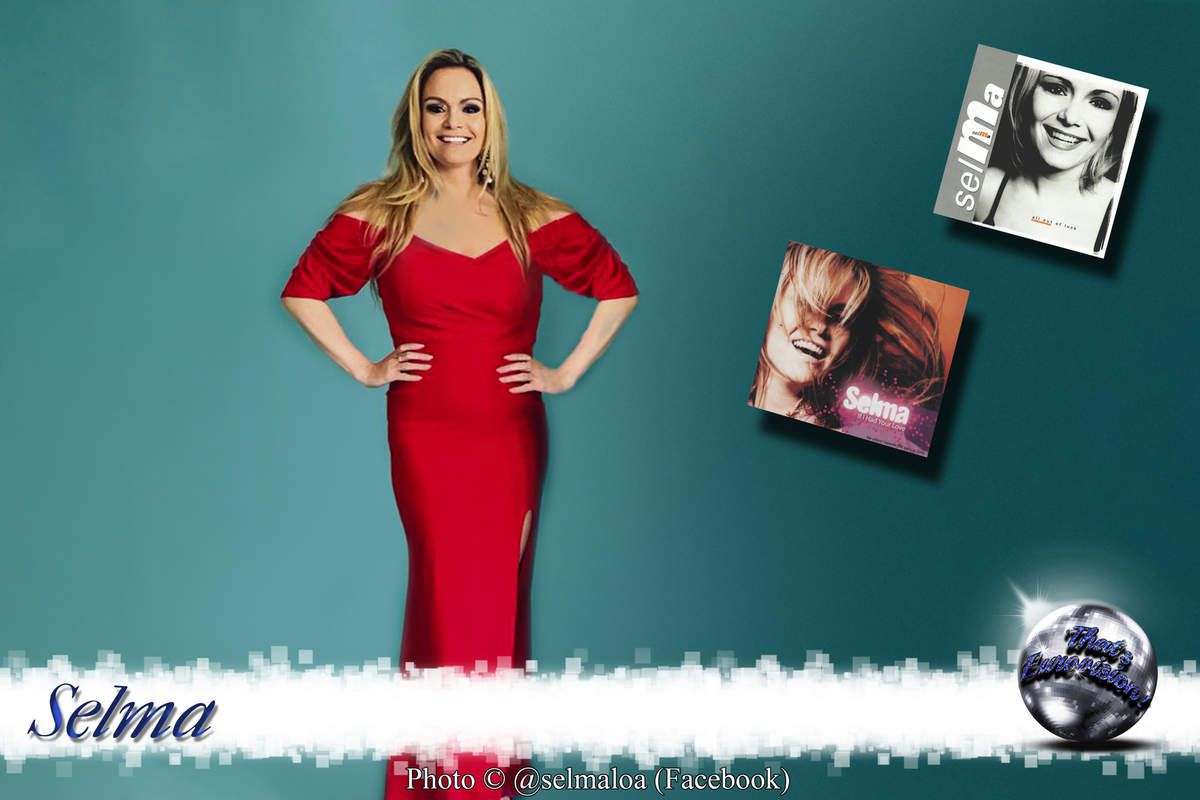 En Français Please!

Selma Björnsdóttir est née à Reykjavik en Islande le 13 juin 1974. Cette artiste multi-tâches se révèle à nous par sa participation au Concours Eurovision de la Chanson !!
En effet, elle représente son pays natal l'Islande à deux reprises au Concours, en 1999 (lors de la 44ème édition se déroulant à Jérusalem en Israël) avec la chanson « All Out Of Luck » et en 2005 (lors de la 50ème édition se déroulant à Kiev en Ukraine) avec la chanson « If I Had Your Love ».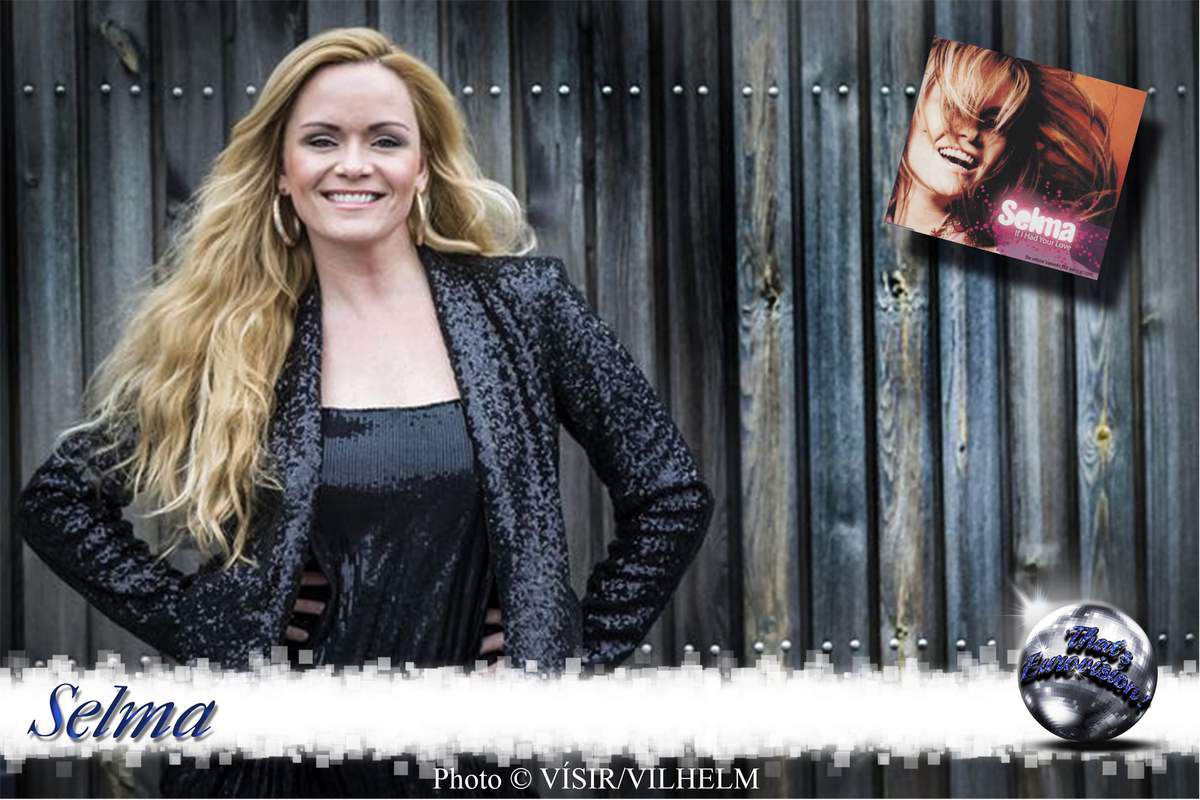 « All Out Of Luck » (Jerusalem – Israël 1999)
A mi parcours ce samedi 29 mai, après 1h12 de spectacle, les 2 présentatrices Dafna Dekel et Sigal Shahamon terminent leur chanson « To Life » un verre à la main. Le Concours reprend avec la 13ème chanson.

Selma est avec ses deux danseurs, ils portent de longs imperméables et débutent une chorégraphie dance musique typique de cette fin de décennie, style qui marquera d'ailleurs sa prestation (Terry Wogan, commentateur d'alors pour la BBC et présentateur de l'édition précédente à Birmingham les qualifiera même de « the two eejits in raincoats » (littéralement « les deux ringards en imper »).

On s'accorde même à penser que cette chorégraphie up-tempo serait un clin d'œil à celle survoltée de Carola, qui interprétait « Fångad av en stormvind » en 1991, accompagnée de 2 danseurs.

« Crois-en toi, vas de l'avant en laissant les mauvais souvenirs derrière toi, fais ce qui te semble être bon, autrement, tu n'auras "vraiment pas de chance" », voilà ce que Selma fait entendre par « All Out Of Luck ».
Une chanson fort à propos pour l'Islande, qui attend toujours sa victoire depuis sa première participation en 1986 à Bergen en Norvège. En 12 participations, le pays n'a atteint le top 10 que deux fois.

Lasse de ces résultats très médiocres, la RÚV (le radio-télédiffuseur public national islandais) décide de ne pas se présenter à l'édition 1998. Pour son retour en 1999, après une sélection en interne, ils font confiance et croient en Selma afin qu'elle brise cette série de mauvais résultats. Grande idée car ce soir-là, Selma se montre être la favorite des fans, des téléspectateurs mais surtout des jurys (elle est même la favorite des bookmakers avant le concours) et commence à remporter la majorité des suffrages lors des votes car elle caracole en tête jusqu'au ¾ des résultats.
Mais c'est sans compter sur la remontée de Charlotte Nilsson, la Suédoise, qui la coiffe sur le poteau lors des derniers votes et remporte le concours de seulement 17 points, signant ainsi la 4ème victoire pour son pays (lors de l'avant-dernier vote, les chances de victoires de l'Islande se sont envolées quand la Bosnie-Herzégovine a donné ses 12 points à Charlotte Nilsson et aucun à Selma).
Elle n'aura pas démérité car pour la première fois de son histoire, le pays termine à la deuxième place du concours avec 146 points (il faudra attendre 2009 pour que l'Islande avec Yohanna obtienne à nouveau la deuxième place du concours à Moscou. « Is It True? » obtiendra 218 points et se classera derrière un certain Alexander Rybak.)
Cette performance de 1999 est la première à ne pas avoir été chantée en langue locale et n'a pas été enregistrée en islandais par son interprète.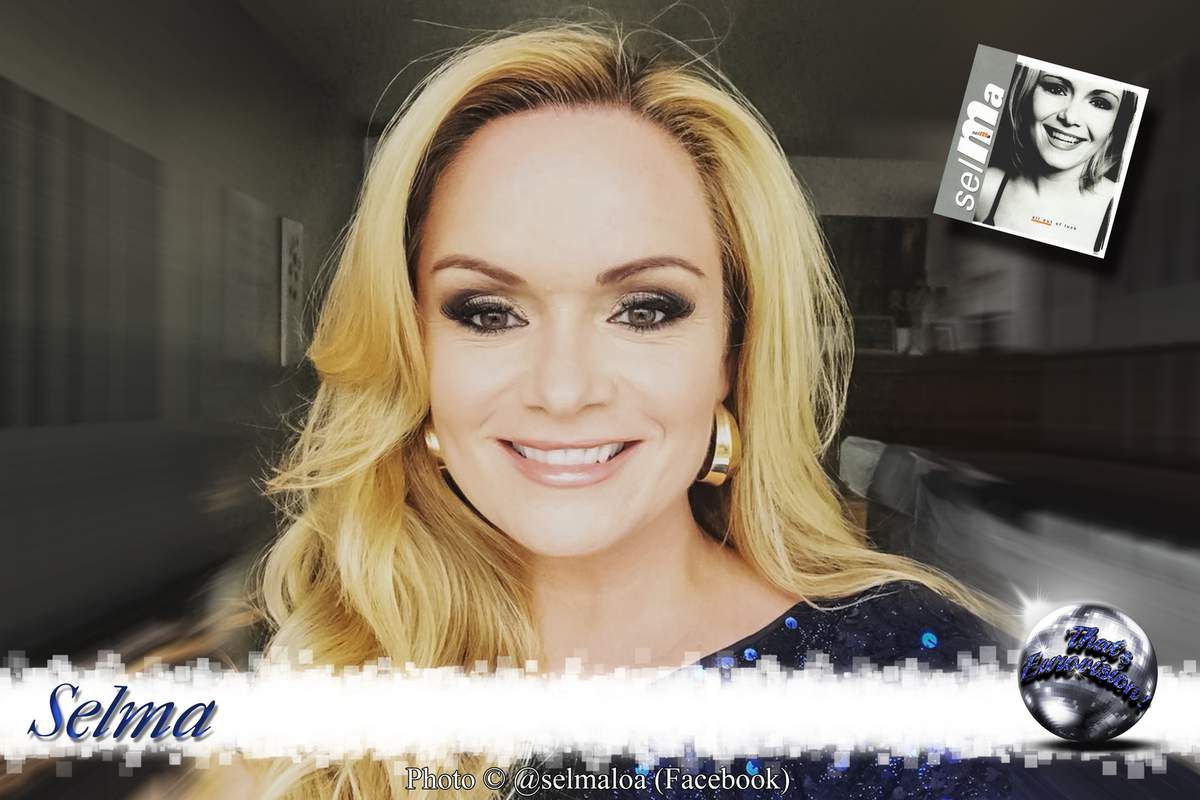 « If I Had Your Love » (Kiev - Ukraine 2005)
Forte de sa deuxième place glanée à Jérusalem 6 ans plus tôt, Selma devient vite cette année-là l'atout majeur de l'Islande qui espère enfin remporter le titre tant convoité. Beaucoup s'empressent de dire qu'elle est le choix des fans le plus évident pour représenter l'Islande lors du 50ème concours en Ukraine.
Ce jeudi 19 mai, Selma, Angelica Agurbash(Biélorussie) ainsi que Glennis Grace (Pays-Bas) sont données favorites pour décrocher une place pour la finale.
« Let the show begin » : Selma est au milieu de 4 danseuses/choristes. Elle porte un top de soie rouge avec pantacourt assorti et est parée d'escarpins or. Une petite fantaisie dorée sur le front, ses cheveux longs lui courant sur les épaules.

Selma est plus sexy que jamais. Elle chante ce qu'elle ferait « Si j'avais ton amour ». Elle y affirme que cet amour l'inspirerait pour surmonter tous les obstacles !
Malgré une prestation impeccable et une voix toujours aussi calée, les résultats tombent … et l'Islande échoue. Elle n'arrive pas à se hisser parmi les 10 meilleures prestations. Empochant seulement 52 petits points, elle termine à une triste 16ème place. L'Islande ne se qualifie donc pas et marque ici la première de ses 7 non-qualifications en finale.

Cette défaite fut une grande surprise pour tous les observateurs et les fans et une des plus grandes désillusions lors de l'annonce des 10 finalistes.

Grandement appréciée par les fans, elle est invitée à participer au gala Eurovision de l'Europride d'Oslo de 2005 où elle reprend ses deux titres Eurovision. Elle devient même « artiste de l'année » aux IMC 2000 (Icelandic Music Award).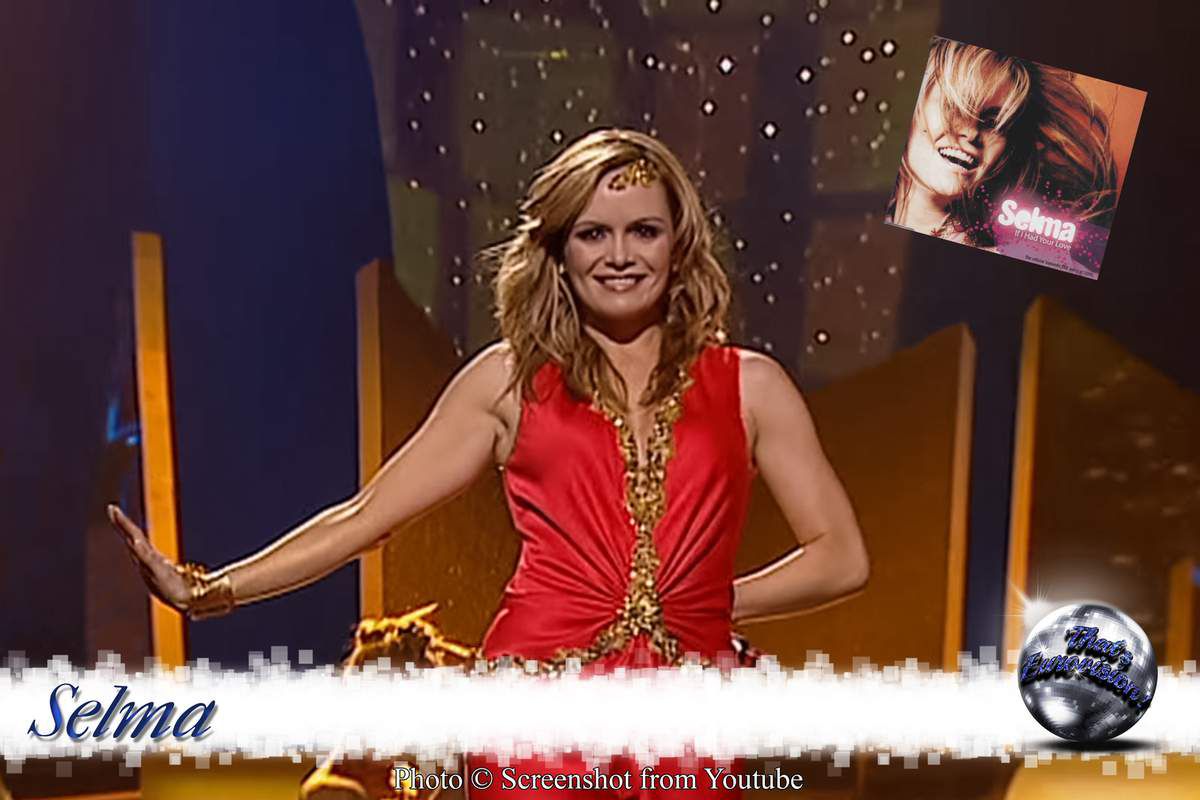 In English s'il vous plaît !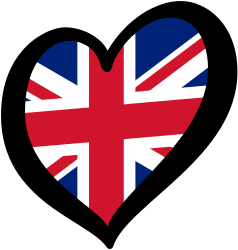 Selma Björnsdóttir was born on June 13th 1974 in Reykjavik, Iceland. We know this multi-talented artist thanks to her participation in the Eurovision Song Contest !!
Actually, she represented her native country Iceland twice in the Contest in 1999 (during the 44th edition in Jerusalem, Israel) with the song « All Out Of Luck » and in 2005 (during the 50th edition in Kiev, Ukraine) with the song « If I Had Your Love ».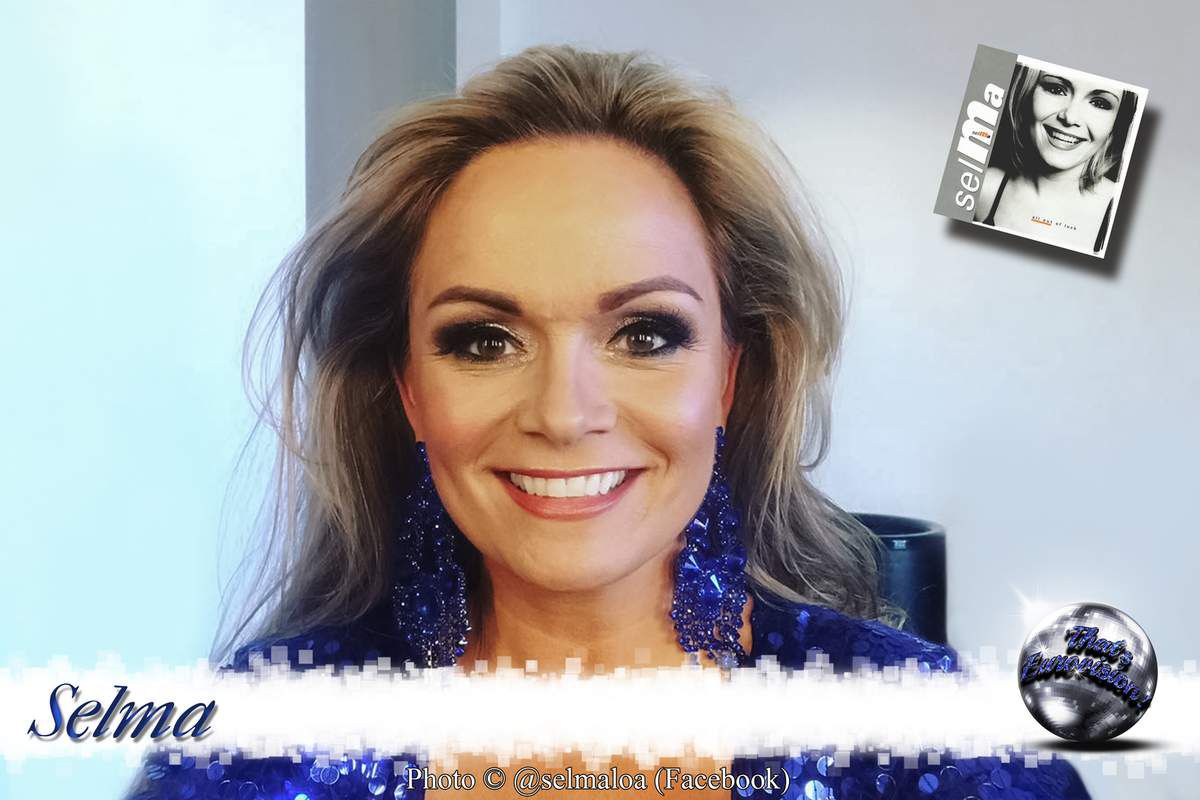 « All Out Of Luck » (Jerusalem - Israel 1999)
This Saturday 29th May, after 1 hour and 12 minutes of show and halfway through the Contest, the two hosts Dafna Dekel and Sigal Shahamon end their song « To Life », holding a glass in their hand. The show starts again with the 13th song.

Selma is in the middle of two male dancers who are wearing trench-coats and dance on an up-tempo dance music, typical from the end of this decade. This choreography will highlight her performance (Terry Wogan, the host of the previous edition in Birmingham and on that night BBC's voice speaker will call them « the two eejies in raincoats ».

Some other have a friendly thought about Carola's overexcited choreography during her song « Fångad av en stormvind » which she performed in 1991 in the middle of two male dancers.

« Be yourself, believe in who you are and do what feels right to yourself, otherwise you will be "All Out Of Luck" ». A lot of good sense in this song for Iceland that has not won since its very first participation in 1986 in Bergen, Norway. Iceland participated 12 times but only reached the top ten twice.

Tired of those bad results, RÚV (Icelandic national public broadcaster) decided to withdraw from 1998 edition. For its comeback in 1999, after an internal selection, they trust and believe in Selma to break that bad results series. Lucky them because on that night, Selma seems to be the fans, viewers but also jury's favorite (she is also the bookmakers' favorite before the beginning of the show) and she quickly leads the votes up to the 3/4th of the results.
But here comes the Swedish singer Charlotte Nilsson who is running up for victory and passes Iceland at the end of the votes, winning by only 17 points, offering her country its 4th victory (actually, with the penultimate vote, Iceland saw they would not win because Bosnia-Herzegovina awarded its 12 points to Charlotte Nilsson and none to Selma).
But Selma did very well, because for the first time ever, she offered her country the second place of the contest ending up with 146 points (we will have to wait up to 2009 and Yohanna's« Is It True » to see Iceland being second of the contest in Moscow for the second time. Her song ended up with 218 points right behind a certain Alexander Rybak)
This song performed in 1999 was the first one ever not to be sung in native language nor totally registered by its composer in Icelandic.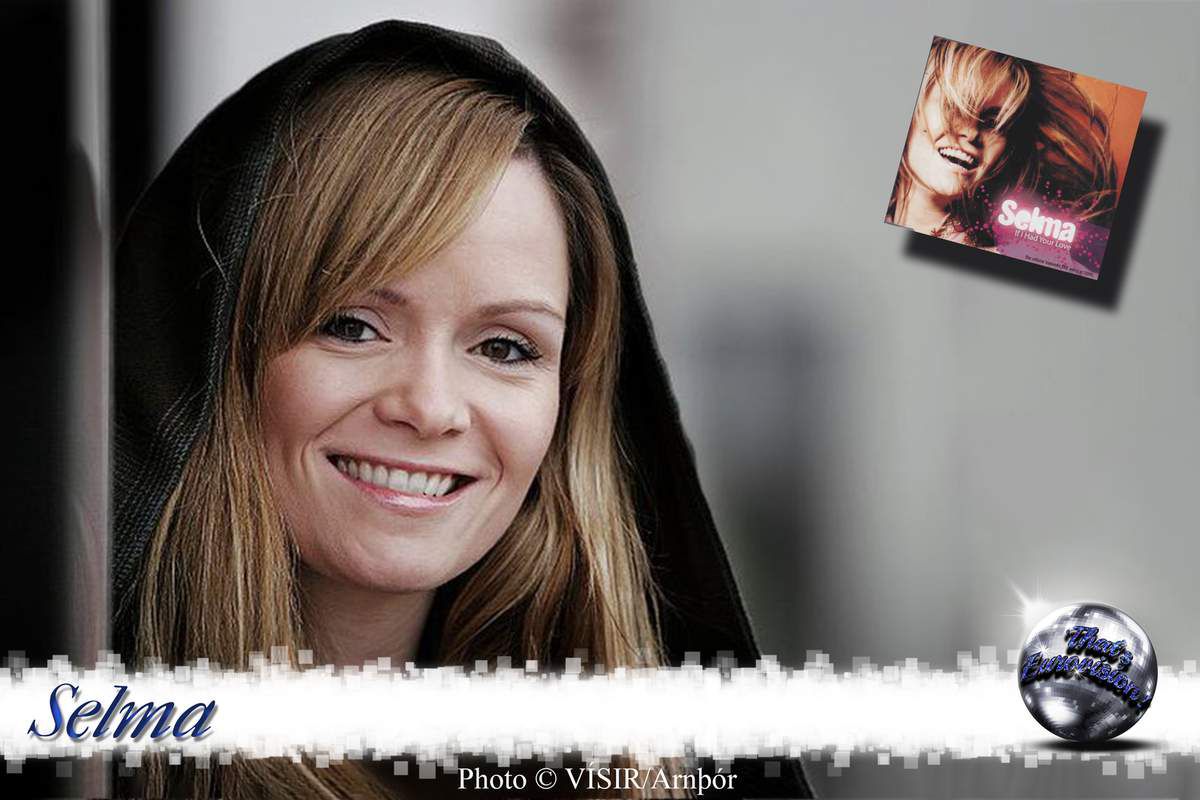 « If I Had Your Love » (Kiev - Ukraine 2005)
Strengthened by her second place 6 years before, Selma became the hope for the trophy for the first time ever this very same year. Most of the people say that she should be the most obvious choice for Iceland for this 50th edition of the contest in Ukraine.
On that 19th May, Selma, Angelica Agurbash (Belarus) and Glennis Grace (The Netherlands) are the favorites to gain a place for the Grand Final.
"« Let the show begin » : Selma is in the middle of 4 female dancers/backing singers. She's wearing a red silk outfit and golden shoes. A little golden fancy jewel on the forehead and her long hair running over her shoulders.

Selma is sexier than ever. She sings what she would do « If I Had Your Love ». She claims that this love would inspire her to overcome all the obstacles.
Despite a perfect performance and her super-placed voice, the results come as a hammer blow : Iceland failed to qualify among the 10 best songs. With only 52 points, she ends at a deceiving 16th place. Then Iceland does not pass and signs the first of its 7 non-qualifications for the grand final.

Everybody was surprised with this non-qualification which had been one of the biggest desillusions during the announcement of the 10 finalists.

Beloved by a huge majority of fans, Selma was invited to participate in the Eurovision gala of the 2005 Oslo Europride during which she sang her two Eurovision entries. She have also been awarded « artist of the year » at the Icelandic Music Award 2000.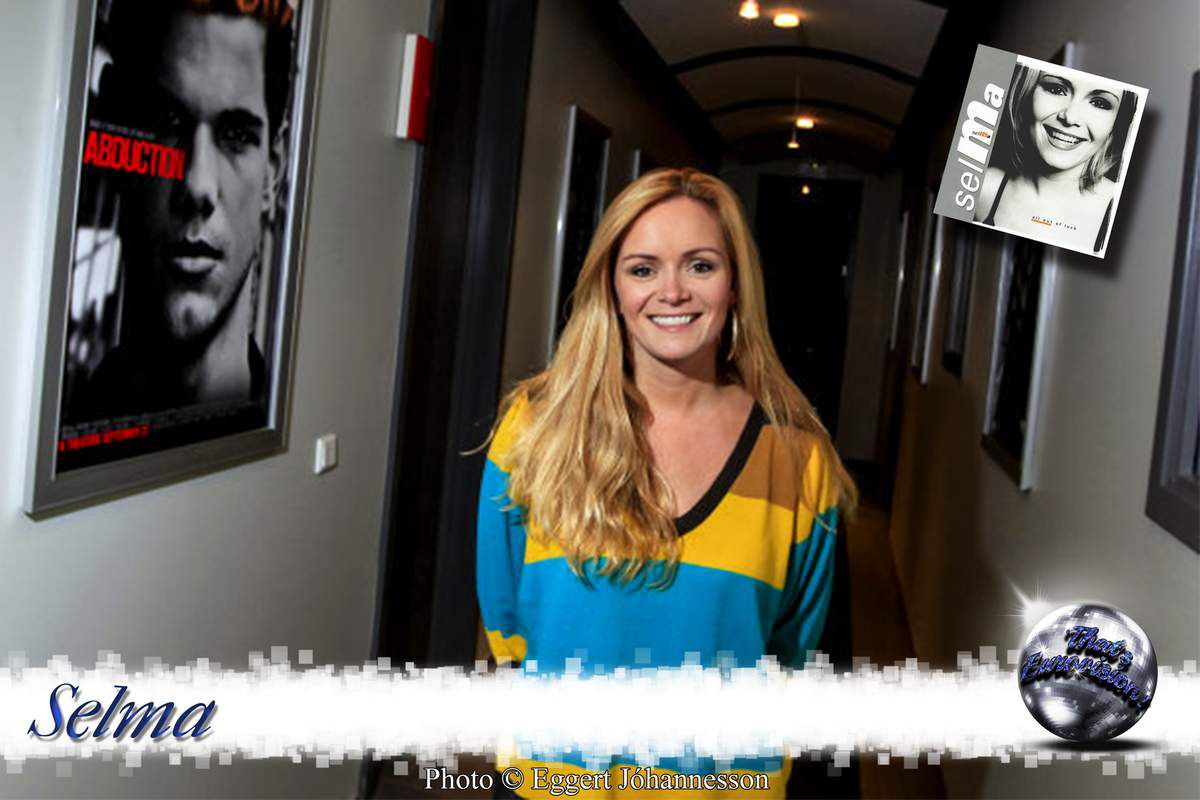 Discographie / Discography
« I Am », album, 1999 (disque de platine, album le plus vendu en Islande en 1999 / platinium album, most sold album in Iceland in 1999)
« Life Won't Wait », album, 2000 (Skífan)
« SögurAfSviðinu », album, 2002
« SögurAfKonum » (en duo avec / duet with Hansa), album, 2006 (Sena)
« All TheWay To Texas », album, 2010
« Karen Eir », single, 1997 (StyrktarsjóðurKarenarEir)
«All Out Of Luck », single, 1999 (Skífan, Universal)
«All Out Of Luck », maxi, 1999 (Skífan, Universal Music AB)
«Hitgirl », single, 2000 (Universal)
«I am », single, 2000 (Universal)
«Respect Yourself », maxi, 2000 (Spor)
«If I Had Your Love», single, 2005 (Sena)
Une artiste complète / A multi talented artist
* Metteuse en scène de pièces de théâtre / Theater director (« Pinocchio » in 2007, « The Town Of Cardamom » in 2009, « Grease » in 2009, « The Musical Oliver » in 2009, « The Heart Of Robin Hood » in 2011, « Les Misérables » in 2012)
* Comédienne de théâtre / Theatre actress (in 24 plays between 1995 and 2011)
* Chorégraphe et assistante de direction au théâtre / Theater choreographer and assistant director (dans 14 pièces entre 1994 et 2004 / in 14 plays between 1994 and 2004)
* Actrice de cinéma / Movie actress (« Svartur á Leik » by ÓskarThórAxelsson in 2012, « Under The Tree » by Hafsteinn Gunnar Sigurðsson in 2017)
* Actrice de séries / TV-series actress (« Fólkið í blokkinni » in 2013 and « Allaleið » in 2013 -herself-, guest-starring in « Fyrstiþáttur » in 2013 -herself-)
* Actrice de mini-séries / TV mini-series (« ÁframLatibær » in 1996 and « Allirlitirhafsinserukaldir » in 2005)
* Directrice de casting / Casting director (« The Oath » in 2016 and in one episode of «Ófærð » in 2018)
* Chorégraphe pour 11 épisodes de la série / Choreographer in 11 episodes of « Lasy Town » (entre 2004 et 2006 / between 2004 and 2006)
* Doubleuse en islandais de longs-métrages tels que / Voice dubber for the Icelandic version of animated movies like « Hercules » (Megara), « Beauty and the Beast » (Belle), « The Princess and the Frog » (Tiana), « The Prince of Egypt » (Tzipporah), « Enchanted » (Gisele), « Atlantis : The Lost Empire » (Kida)
* Chanteuse de doublage pour la version islandaise de longs-métrages tels que / Song dubber for the Icelandic version of animated movies like« Quest for Camelot » (Kayley), « Lilo& Stitch » (Nani) et « The Swan Princess : Escape from Castle Mountain» (Odette)
* Chorégraphe et coach vocal de / Choreographer and vocal coach in « Idol Stjörnuleit » de 2004 à 2006
* Juré de la quatrième saison de / Jury member in « Idol Stjörnuleit » in 2009
Présentation graphique : Ludovic PICAVET
Selma "All Out Of Luck" (Live at Eurovision 1999)
Selma "All Out Of Luck" (Official Video)
Selma "If I Had Your Love" (Live at Eurovision 2005)
Selma "If I Had Your Love" (Official Video)