Bien que qualifiée pour la finale, la chanson country rock a quelque peu déconcerté le jury professionnel et le public.
Les Pays-Bas ont terminé à la 18ème place avec 121 points.
In English s'il vous plaît !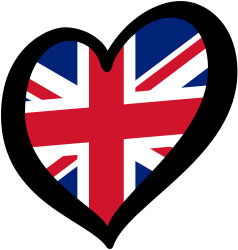 Sending Waylon to Lisbon, The Netherlands had bet on one of their top singers.
The artist ended second in the Eurovision Song Contest 2014 with The Common Linnets.
Although it was qualified for the grand final, the country rock song puzzled both the professional jury and the audience.
The Netherlands ended 18th with 121 points.
It's a fine, fine line
Between whiskey
And water into wine
It's a long way home
When you're down and out
And out here on your own
But it don't matter who you are
When it's time to lock and load
Everybody's got a little outlaw in 'em
Gold piece hiding in their blacked out denim
Heartbeat beating to a rock 'n' roll rhythm, yeah
Everybody got a couple scared up knuckles
Blood on their boots and their back up buckle
Diamond back rattle with the quick strike venom
Everybody's got a little outlaw in 'em
When they knock you to the ground
You ain't gonna let nobody keep you down
When your back's against the wall
That's when you gotta learn to stand up tall
Yeah, that rebel fights inside of you
That's been there all along
Everybody's got a little outlaw in 'em
Gold piece hiding in their blacked out denim
Heartbeat beating to a rock 'n' roll rhythm, yeah
Everybody got a couple scared up knuckles
Blood on their boots and their back up buckle
Diamond back rattle with the quick strike venom
Everybody's got a little outlaw in 'em, oh, oh
Everybody's got a little outlaw in 'em
Gold piece hiding in their blacked out denim
Heartbeat beating to a rock 'n' roll rhythm, yeah
Huh, everybody got little front man swagger
Stone cold rolling like a young Mick Jagger
A new tattoo that you can't keep hidden
Everybody's got a little outlaw in 'em, oh, ooh
I said, everybody's got a little outlaw in 'em, aw