Ieva Zasimauskaité a charmé le public et les journalistes avec son sourire et sa bonne humeur.
Au fur et à mesure des répétitions elle s'est révélée être une candidate avec qui il fallait compter.
Elle a permis à son pays un retour en finale après une année d'absence et obtient le troisième meilleur score pour la Lituanie au Concours depuis son entrée en 1994 (6ème en 2006, 9ème en 2016).
La Lituanie a terminé 12ème avec 181 points.
In English s'il vous plaît !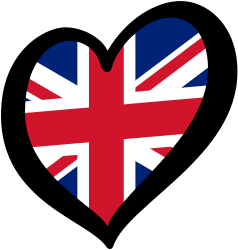 Lithuania was the good surprise and one of this 63rd Eurovision Song Contest revelation.
Ieva Zasimauskaité charmed the audience and the journalists with her smile and her good mood.
As the rehearsals went by, she revealed herself as a contestant we had to count with.
Thanks to her country, Lithuania is back in the grand final after a one year absence and grabs their 3rd best result in the Contest since their debut in 1994 (6th in 2006, 9th in 2016)
Lithuania ended 12th with 181 points.
I know I'll never forget
That day, the first time we met
We've come a long way since then
And I would do it all again
From your very first smile
I knew that I'd walk a mile
See, it's for real when you know
You never wanna let go
These are the reasons
I want you to know, oh oh oh
You make this place feel like home
These are the reasons
I can't let you go, oh oh oh
Let's sing this song that we wrote
When we're old, ah ah
When we're old, ah ah
No matter what comes our way
I feel like you're here to stay
You were there right from the start
And let me inside your heart
After all this time
I hate the sound of goodbye
And if you leave I would
These are the reasons
I want you to know, oh oh oh
You make this place feel like home
These are the reasons
I can't let you go, oh oh oh
Let's sing this song that we wrote
When we're old, ah ah
When we're old, ah ah
Jaučiu tai nuo pat pradžių
Viską įveiksim kartu
I'm not afraid to grow old
If I have your hand to hold