En Français please!

Lors de la deuxième demi-finale du Concours Eurovision, nous avons eu le plaisir de découvrir en direct un extrait de la reprise de « Amar Pelos Dois » par Madame Monsieur.
C'est une version française proposée par Emilie & Jean-Karl, une adaptation libre du titre de Salvador Sobral.
Ce fut un moment d'émotion ressenti et partagé par tous dans l'Altice Arena.
Nous vous proposons de redécouvrir ces quelques instants de douceur, de fondre sous la voix de Madame, de se perdre dans le regard de Monsieur.
Merci à Geoffroy de nous avoir permis d'utiliser le superbe montage qu'il a réalisé à cette occasion.
In English s'il vous plaît !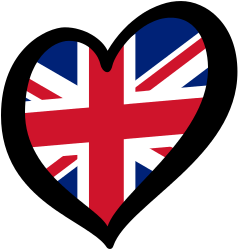 During the second semi final of the Eurovision Song Contest, we had the pleasure to discover an extract of « Amar Pelos Dois », the cover made by Madame Monsieur.
This is a French version proposed by Emilie & Jean-Karl, a free adapted version of the Salvador Sobral's song.
We propose you to rediscover those moments of sweetness, to melt under Madame's voice, to get lost into Monsieur's eyes.
Thank you Geoffroy for letting us use this superb montage he realised at this occasion.