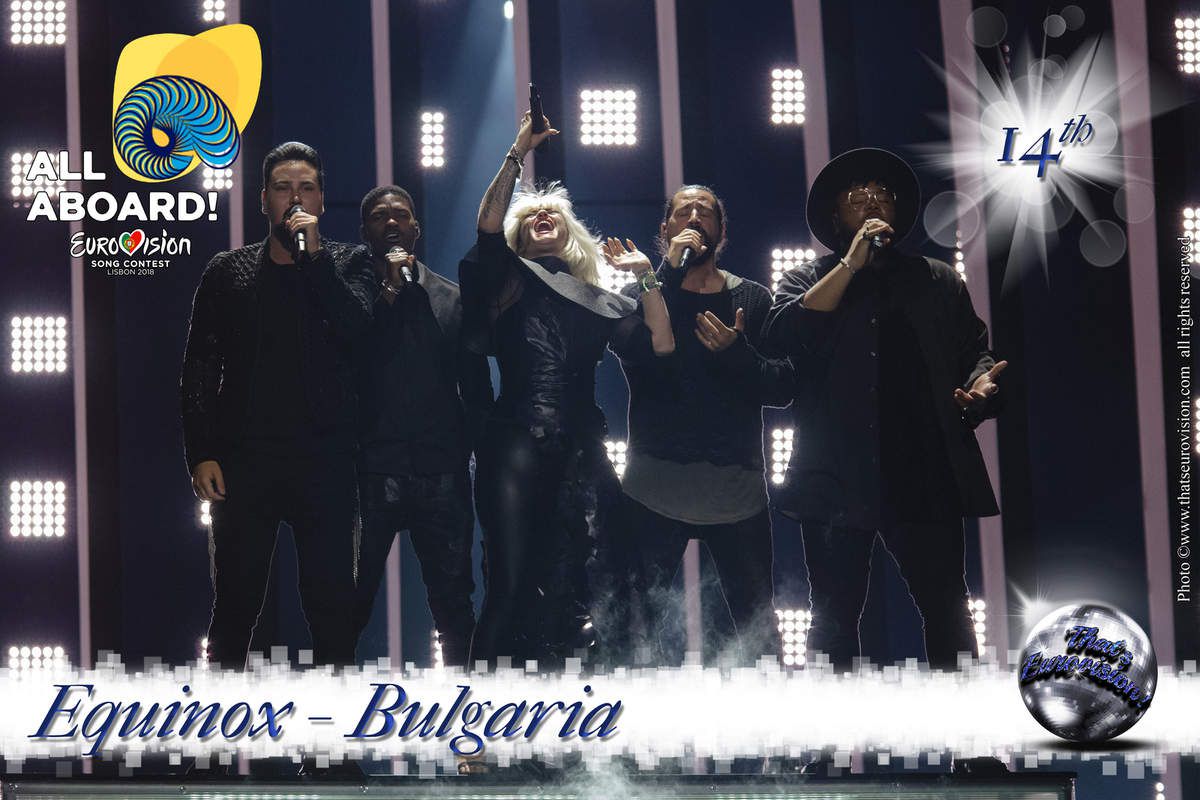 En Français please!

Lors des deux derniers Concours, la Bulgarie avait marqué les esprits en obtenant deux excellents résultats (4ème en 2016 avec Poli Genova et 2ème en 2017 avec Kristian Kostov).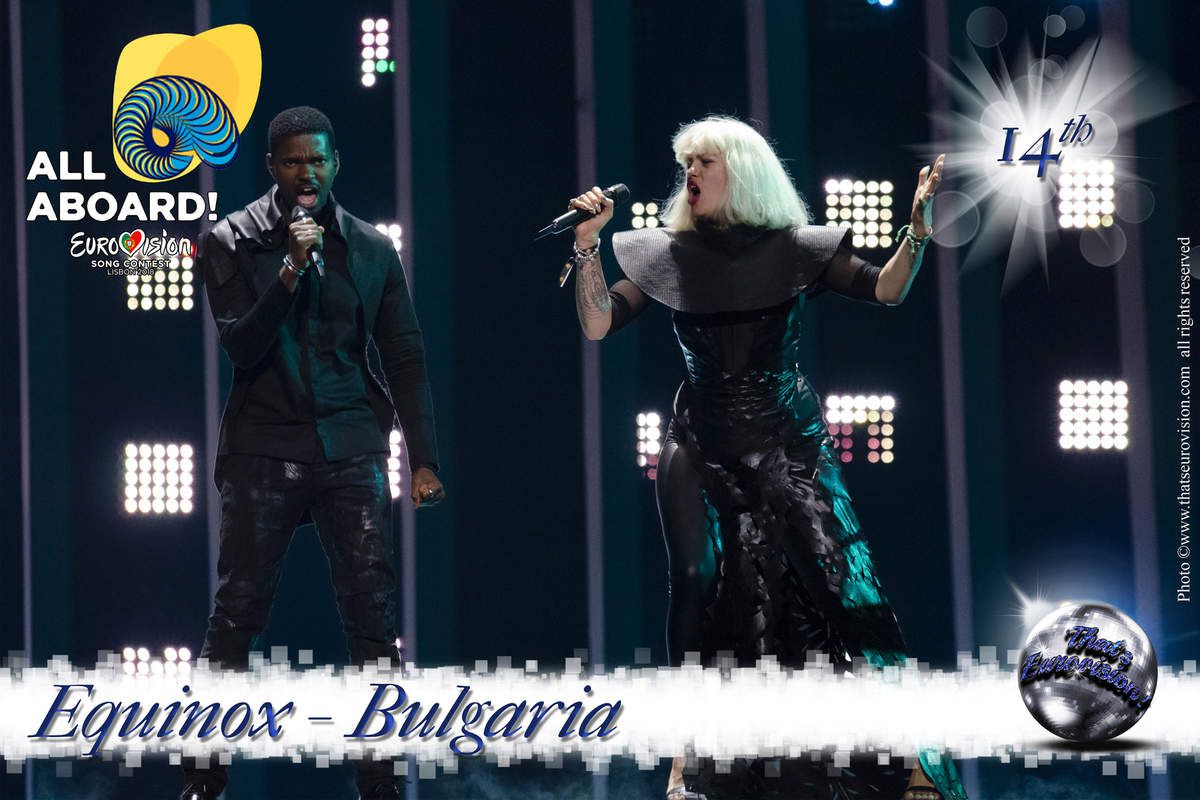 Le candidat pour Lisbonne était donc très attendu et l'accueil fut très bon quand le groupe EQUINOX et la chanson « Bones » furent révélés.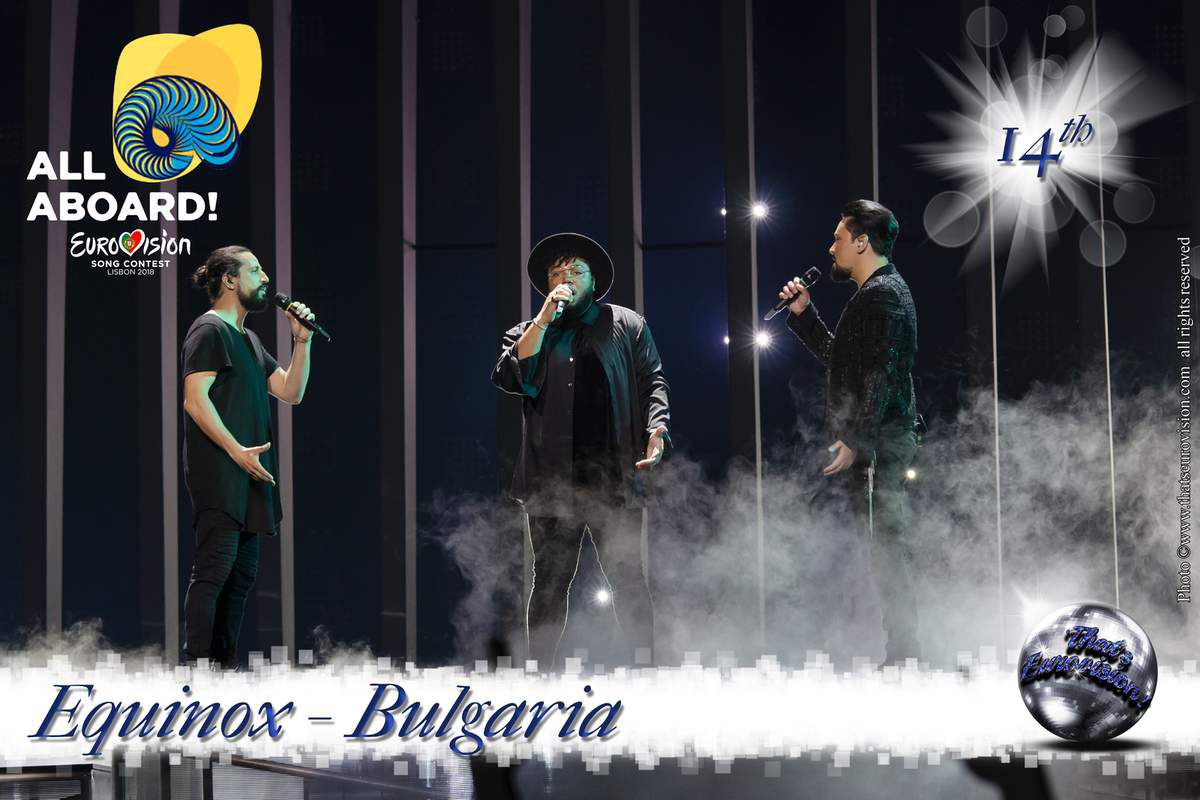 La puissance vocale des 5 membres de ce groupe, spécialement formé pour l'Eurovision, a charmé les fans qui prévoyaient un nouveau Top 5 pour la Bulgarie.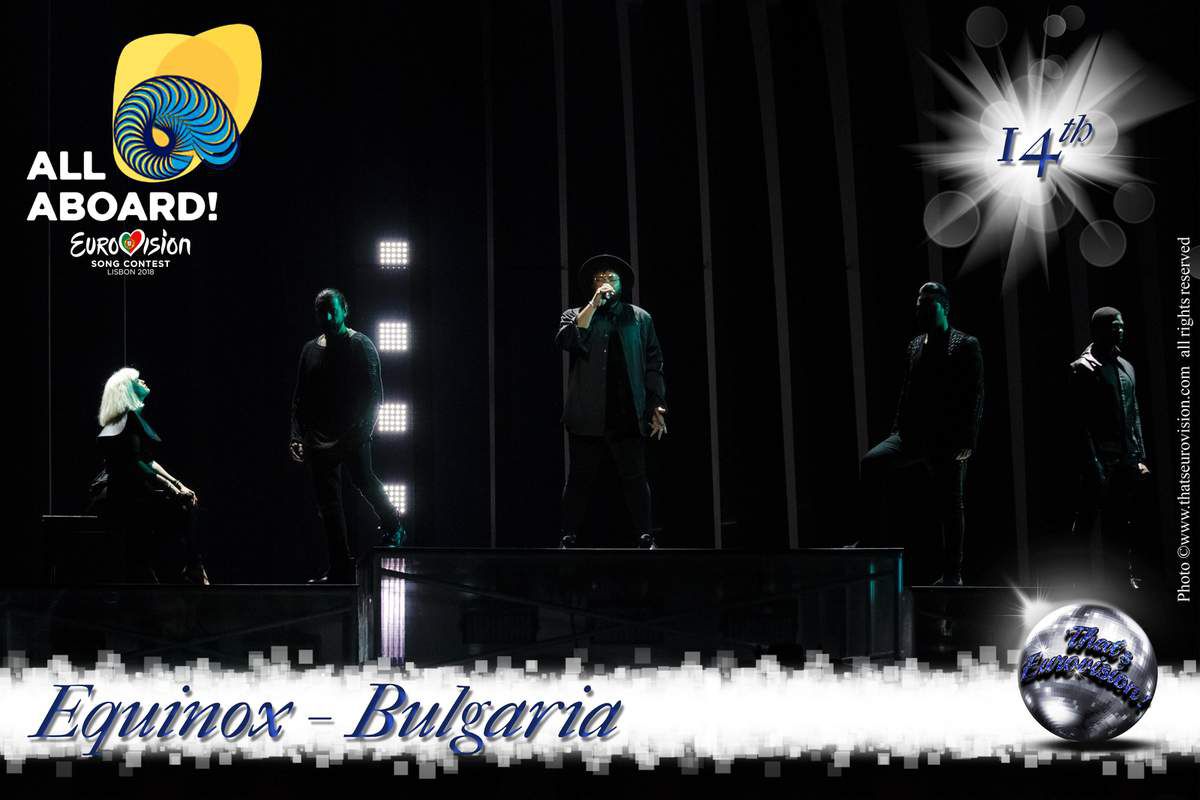 Ce ne fut pas le cas, EQUINOX ayant moyennement été apprécié des jurys professionnels et des téléspectateurs.
La Bulgarie a terminé 14ème avec 166 points.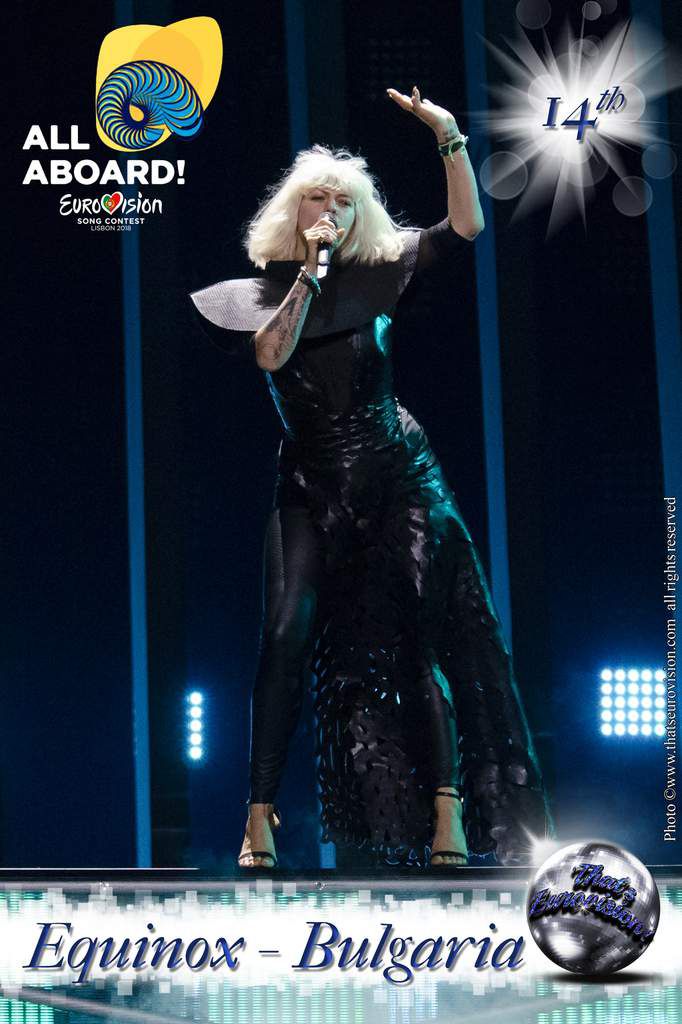 In English s'il vous plaît !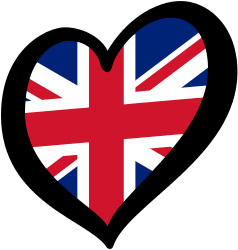 In the last 2 Contests, Bulgaria made great impression with its two excellent results (with Poli Genova, 4th in 2016 and Kristian Kostov, 2nd in 2017).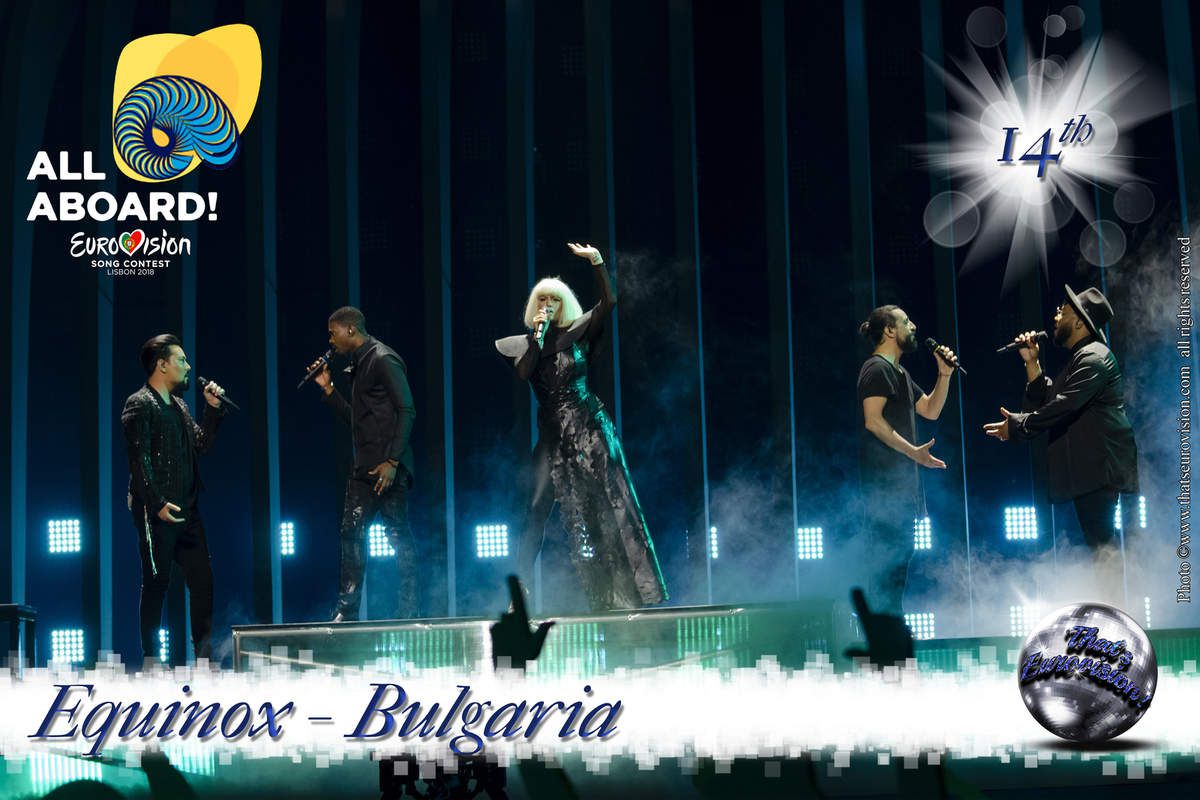 Then, the candidate for Lisbon was definitely awaited and when EQUINOX and their song « Bones » were revealed, they were warmly welcome.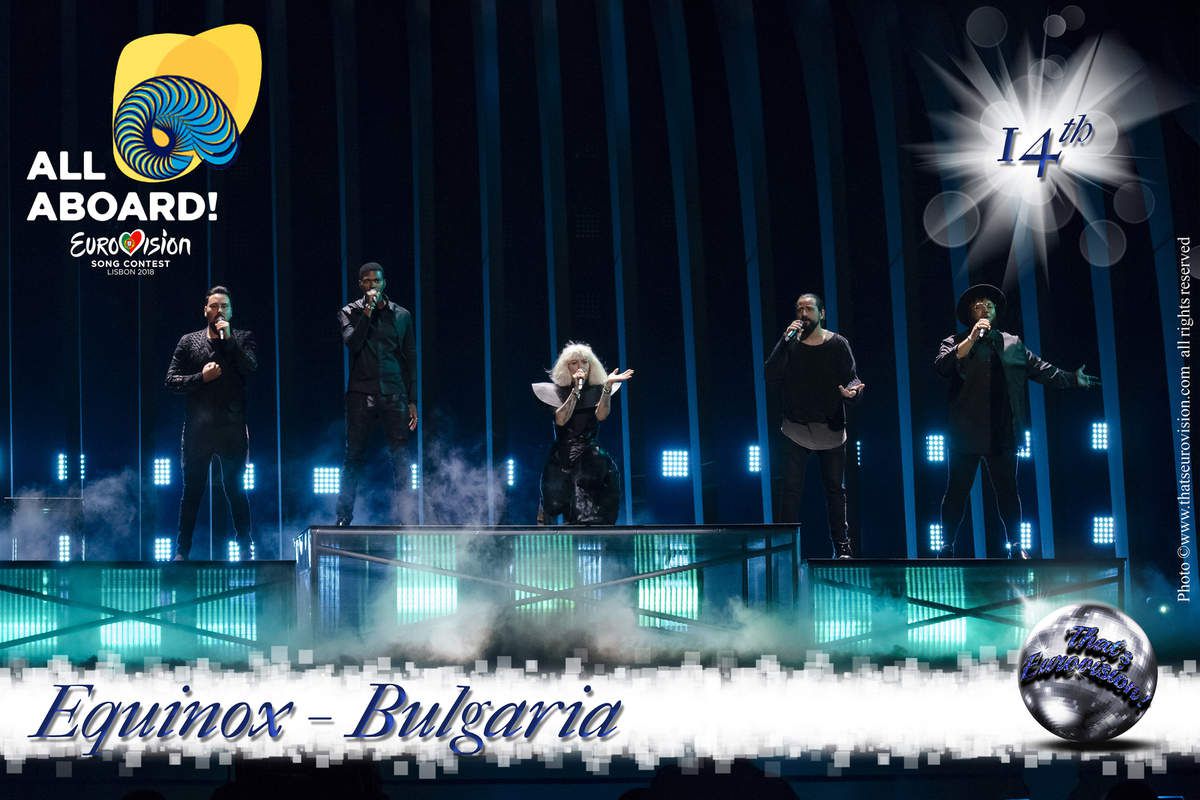 The vocal power of the 5 members of the band, specially formed for Eurovision, casted a spell on the fans who anticipted a new Top 5 for Bulgaria.
It has not been the case, EQUINOX has been moderately appreciated by the professional juries and the TV audience.
Bulgaria ended 14th with 166 points.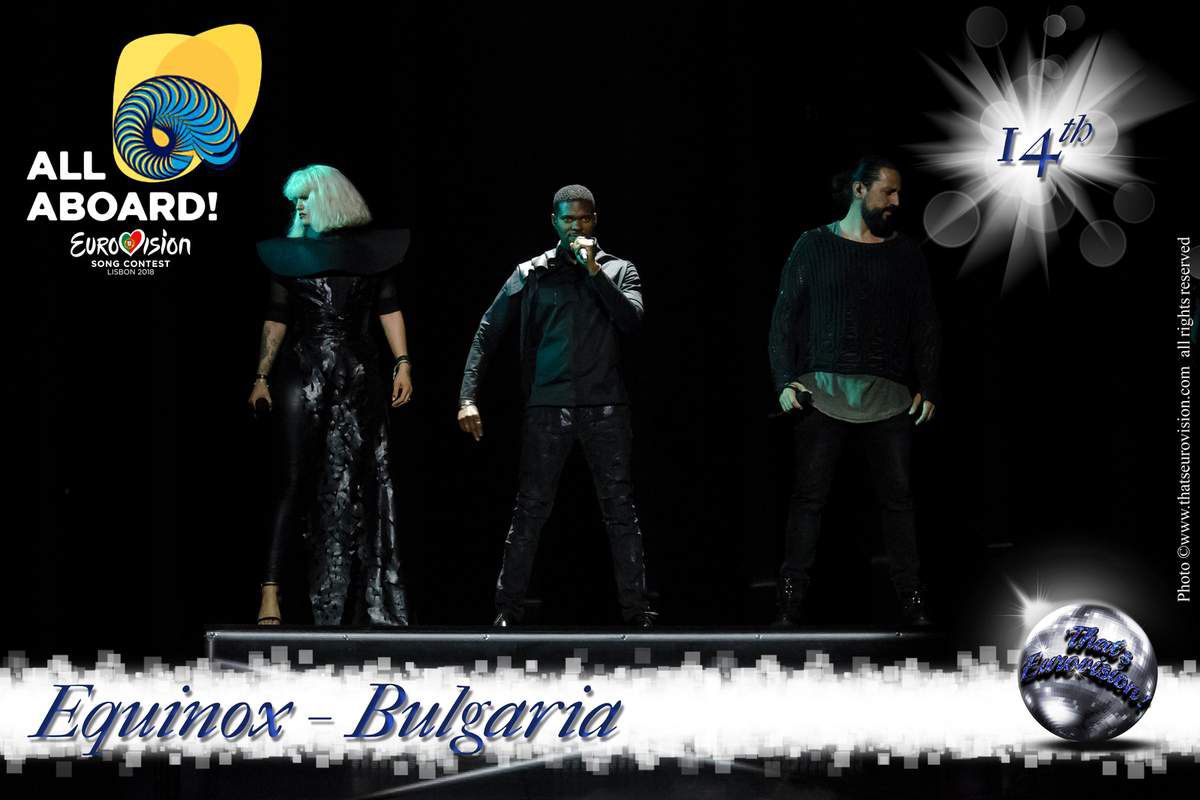 Photos : Alain DHALLEWIN
Présentation graphique : Ludovic PICAVET
Love is like a black hole
Everything is dark
You just gotta let go
And feel it, feel it, feel it
We fall off the deep end
Just to get a rush
You know that it's right when
You feel it, feel it, feel it
What is life
If it's just of the earth
Only of the flesh and bones
Wanna thrive in the dust
Of the universe and way
Into unknown
So I love beyond the bones
Goes deep inside your soul
I love beyond the bones
I love beyond the bones
I love beyond the bones
Wanna be the fire
Even if it burns
Offer up my fibers
To feel it, feel it, feel it
What is life
If it's just of the earth
Only of the flesh and bones
Wanna thrive in the dust
Of the universe and way
Into unknown
So I love beyond the bones
Goes deep inside your soul
I love beyond the bones
Goes deep inside your soul
I love beyond the bones
I love beyond the bones
I love beyond the bones
I love beyond the bones
Into the unknown
Into the unknown
Where no other love goes
I love, I love beyond the bones