En Français please!
Melovin a fait un arrêt à Amsterdam pour le « Eurovision in Concert ». A cette occasion, il a accepté de répondre à nos questions. Rencontre avec un artiste passionné et investi.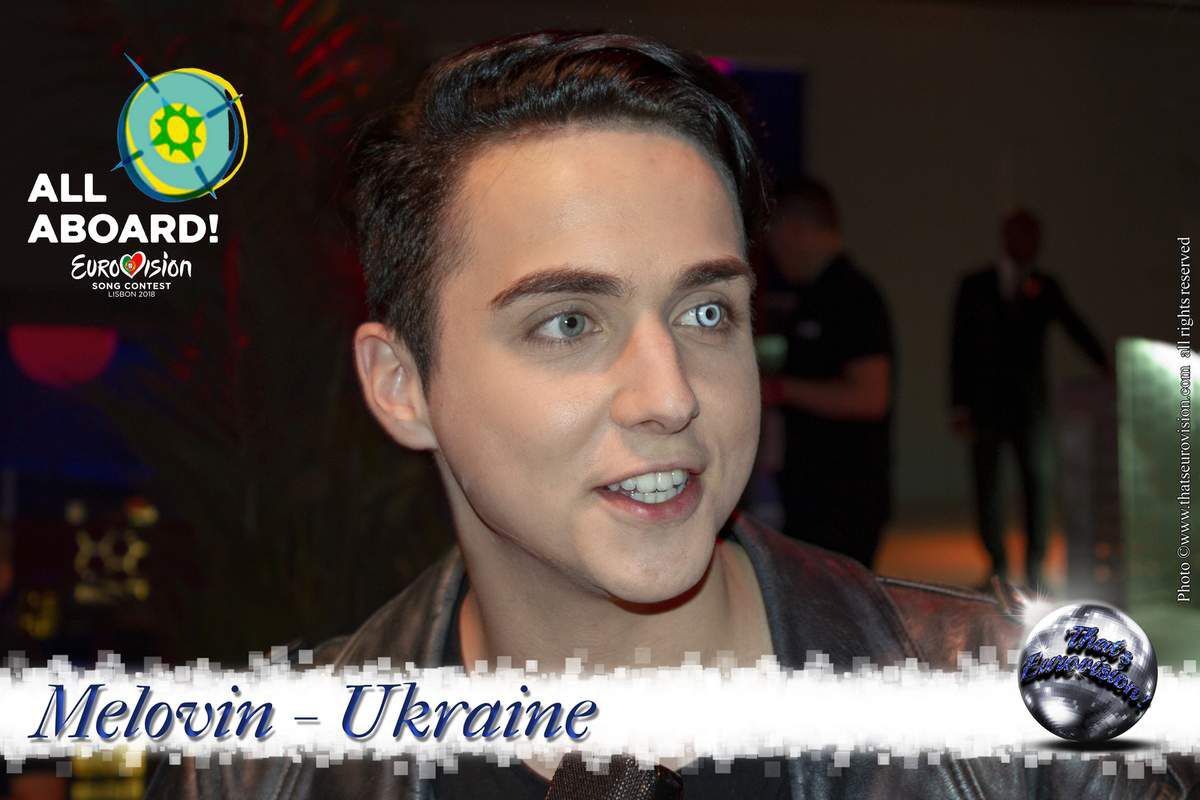 That's Eurovision ! : Bonjour Melovin ! Sois le bienvenu dans la grande famille Eurovision ! Alors ça fait quoi d'être ici à Amsterdam à moins d'un mois de l'Eurovision ?
Melovin : Je suis un peu nerveux et excité en même temps.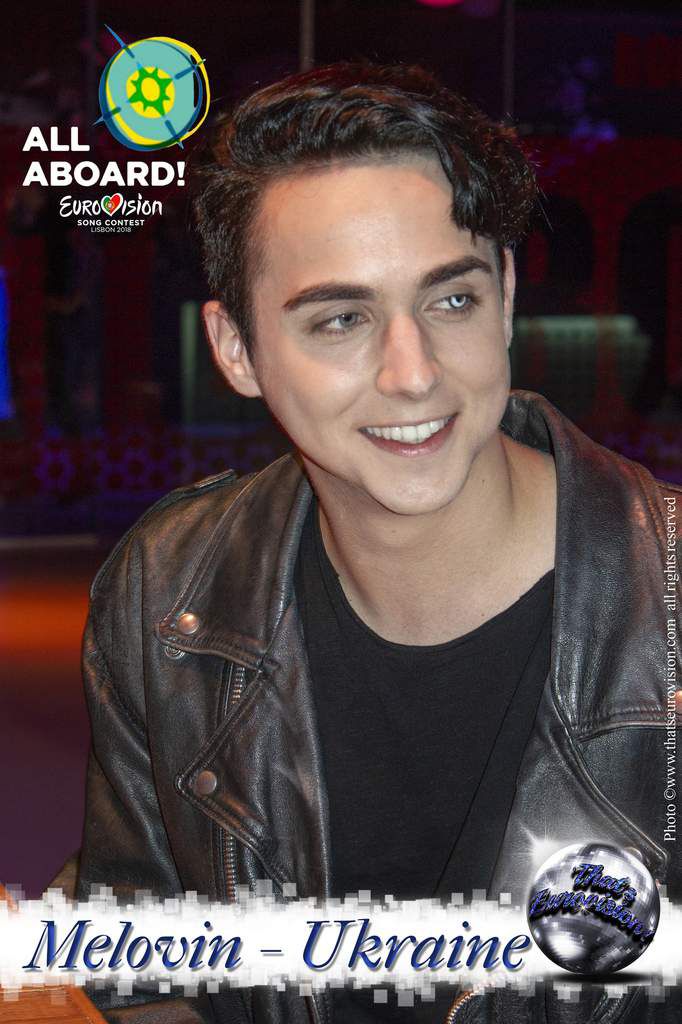 That's Eurovision ! : Tu as essayé de concourir pour ton pays, l'Ukraine, l'année dernière, que représente l'Eurovision pour un jeune artiste comme toi ?
Melovin : En fait, je ne sais pas ce que je dois ressentir mais je suis heureux, je fais ce que j'aime le plus dans la vie, être sur scène et chanter, et c'est ce que je voulais, ce pour quoi j'ai travaillé et j'essaye de ne pas penser à quel point c'est important de représenter l'Ukraine, je veux juste faire mon métier.
That's Eurovision ! : Tu es "tombé dans la musique" quand tu n'étais qu'un petit garcon… Si ça n'avait pas été la musique, qu'aurais-tu fait ?
Melovin : Parfumeur, c'est certain !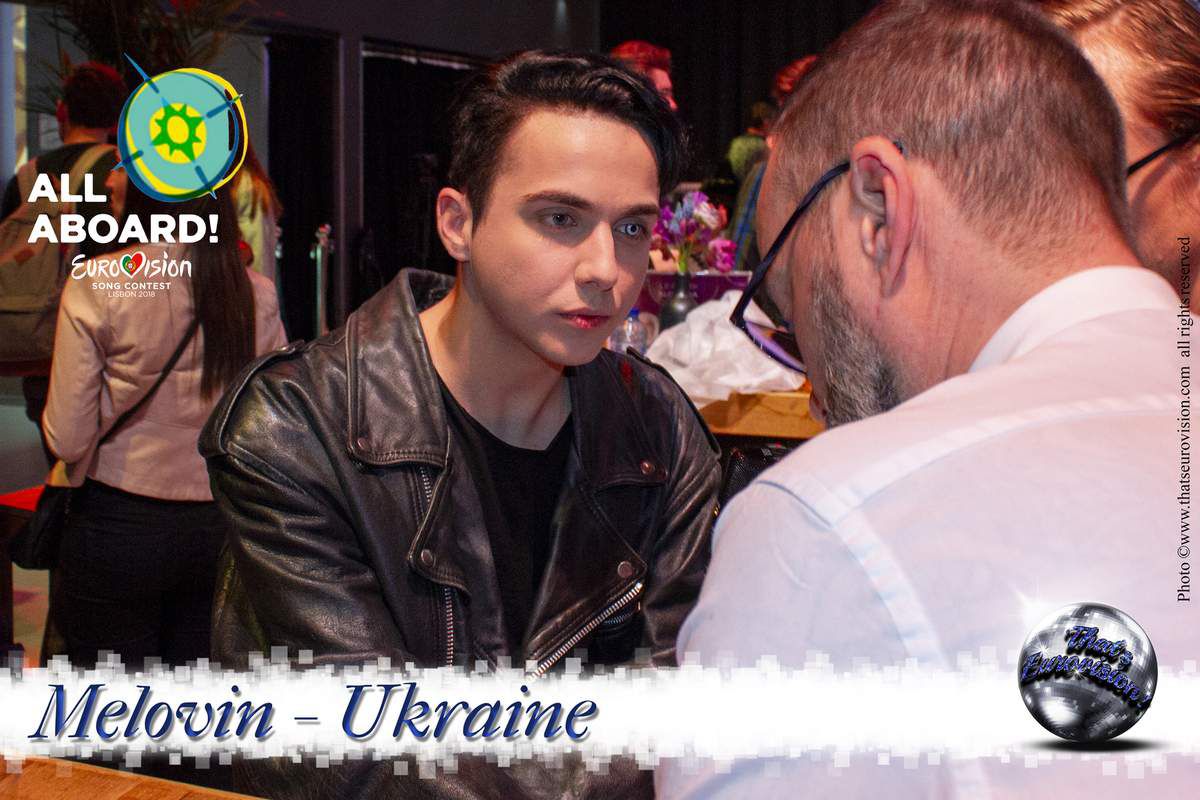 That's Eurovision ! : As-tu écrit "Under the Ladder" spécialement pour le Concours et comment est née cette chanson ?
Melovin : Non, ce n'était pas pour l'Eurovision, c'était juste une chanson que j'avais composée et que j'aime, ça ne parle que d'émotion. Si je ressens cette emotion, cela ressurgira dans la chanson et bien évidement si cela touche le public, c'est formidable, mais ce n'était pas composé pour l'Eurovision.
That's Eurovision ! : Parlons un peu de Konstyantyn… Qui es-tu quand tu ne chantes pas ?
Melovin : Eh bien, tu devrais demander à ma famille et à mes amis qui est Konstyantyn (rires), mais je suis la même personne. Le même en dehors et sur scène. Je ne joue aucun jeu, je suis qui je suis sur scène et en dehors. La seule difference c'est que Melovin n'a pas peur d'être sur scène, il adore ça, alors que pour Konstyantyn, c'est une autre histoire ! (rires)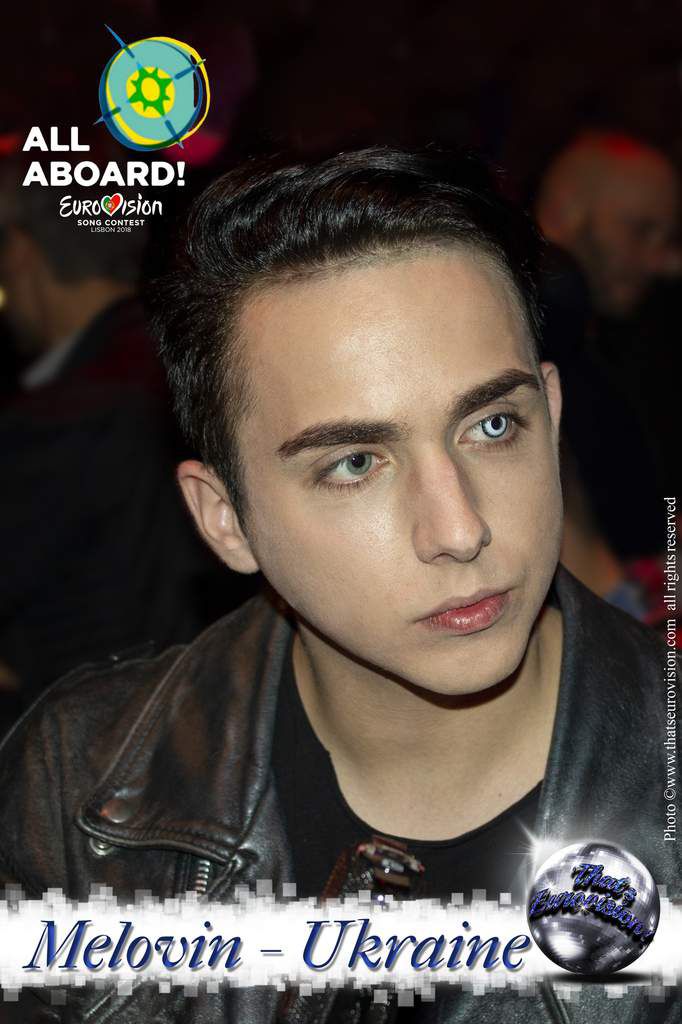 That's Eurovision ! : Tu vas chanter en dernière position lors de la deuxième demi-finale de ce concours. Comment vas-tu gérer ton stress ?
Melovin : Je suis très excité de passer en dernière position de la deuxième demi-finale. Je n'ai pas peur, c'est vraiment cool. Quand j'ai appris que je passais en dernière position j'ai hurlé de joie avec mes parents, j'étais très excité ! C'est aussi une bonne chose car ça va très bien avec ma chorégraphie, parce quelque chose va se passer et c'est génial d'être le dernier.
That's Eurovision ! : Tu es un bon génie… Tu peux réaliser un vœu pour ton pays… quel est-t'il ?
Melovin : Je ferais une seule chose, je ferais en sorte que chacun respecte l'autre, vraiment respecter l'autre. Car cela est très important pour l'Ukraine.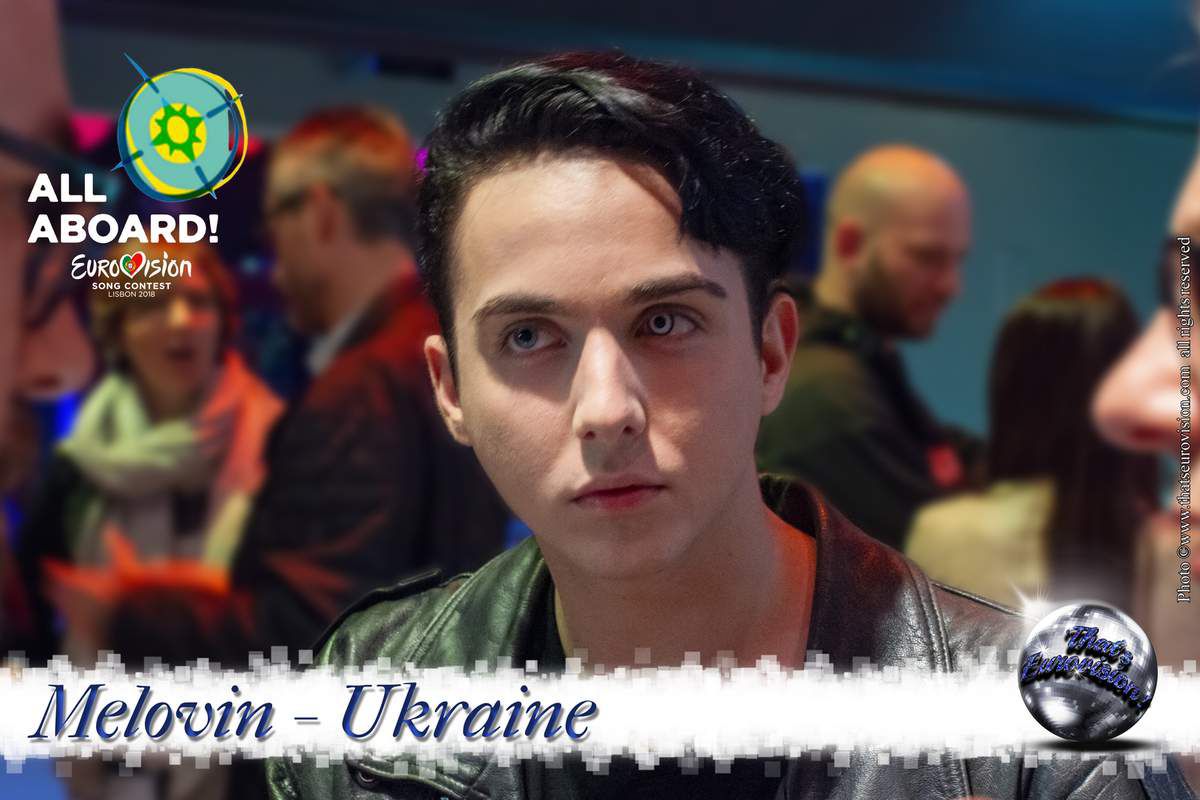 That's Eurovision ! : Peux-tu délivrer un message pour nos lecteurs Français ?
Melovin : La France c'est mon rêve… j'y suis passé mais n'y ai rien fait, je souhaiterais vraiment essayer ton style de vie et ta culture, ta cuisine, toutes ces choses…
That's Eurovision ! : Tu es le bienvenu !
Melovin : Merci beaucoup !
"That's Eurovision !" te remercie pour cette interview, à très vite à Lisbonne !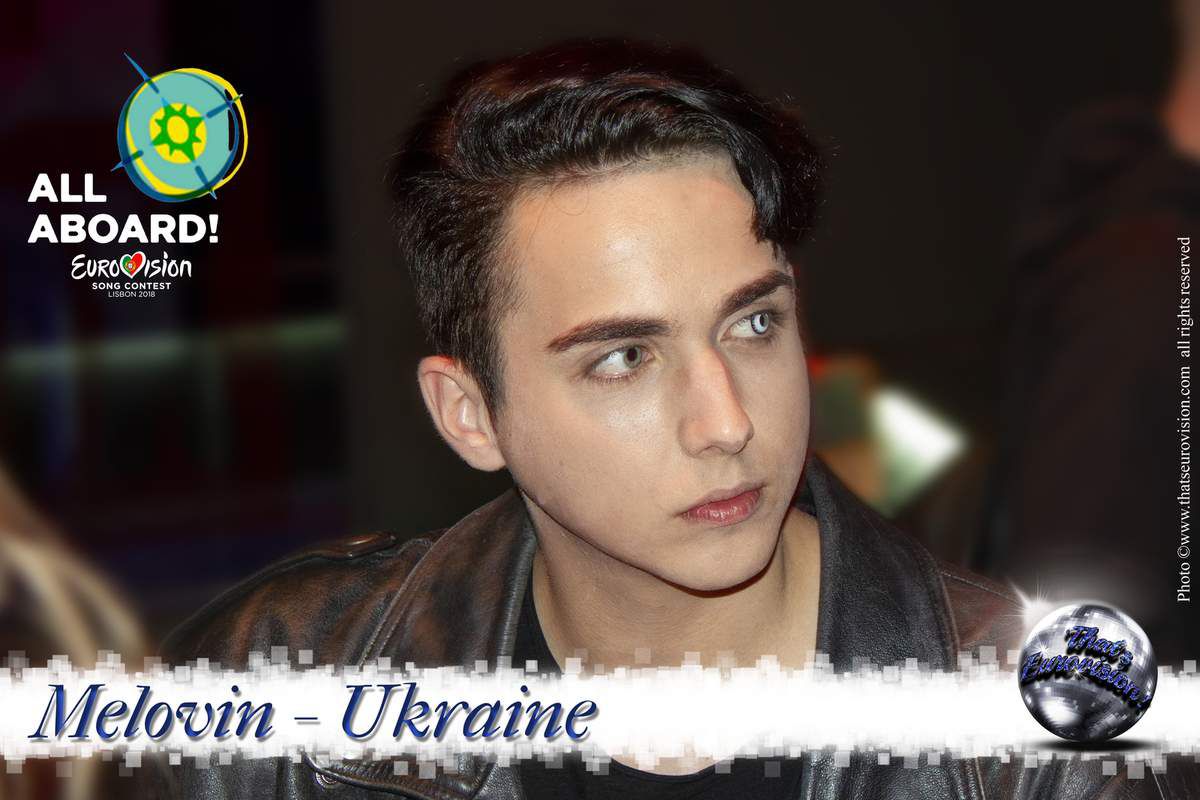 In English s'il vous plaît !
Melovin stopped in Amsterdam for the "Eurovision in Concert". At this occasion, he accepted to answer our questions. We met a passionated and involved artist.
That's Eurovision ! : Hello Melovin! Be welcome in this great family that is Eurovision! How does it feel to be here in Amsterdam only one month before Eurovision?
Melovin : I'm a little bit nervous and excited at the same time.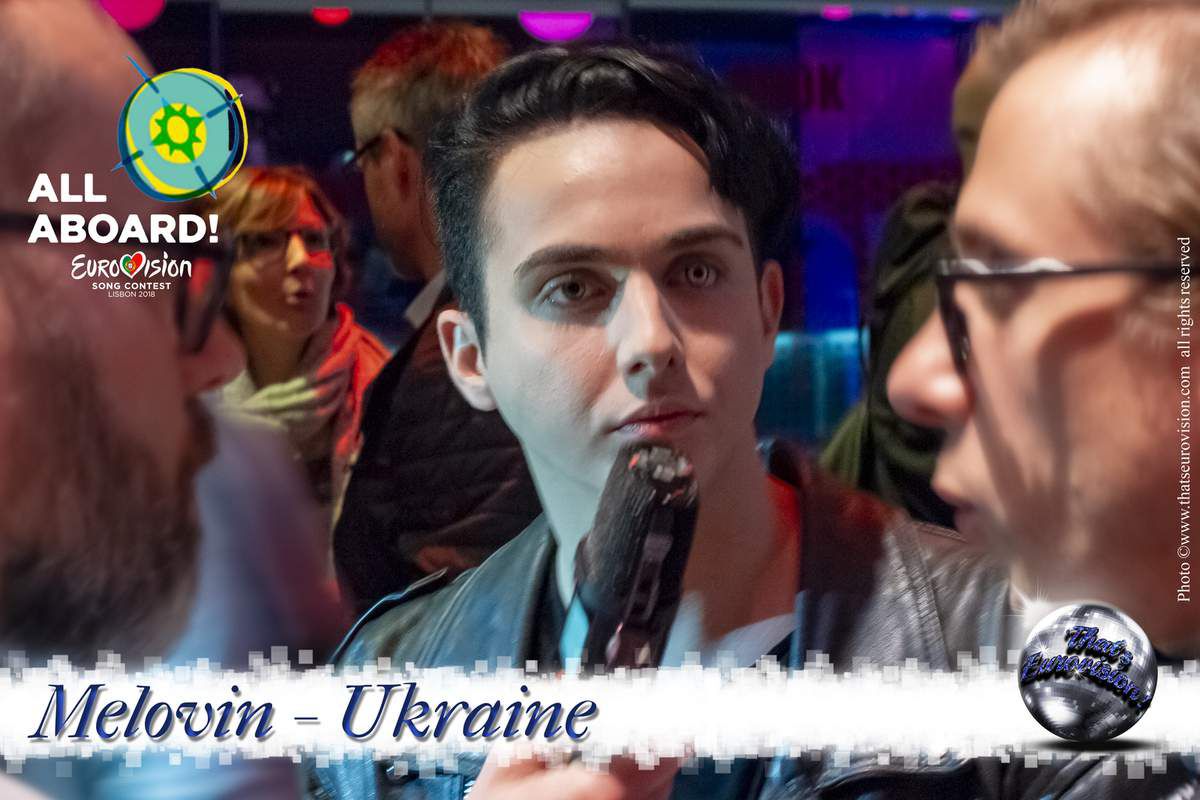 That's Eurovision ! : You tried to represent your country, Ukraine, last year; what does represent Eurovision for a young artist like you?
Melovin : Well, I don't know what I have to feel but I'm happy, I'm doing what I really love in life, performing and singing, and this is what I wanted, this is what I achieved and I try not to think about how it is important to represent Ukraine, I just want to do my job.
That's Eurovision ! : You « fell into music » when you were just a little boy… If it wouldn't have been music, what would have you done?
Melovin : Perfumer, definitely!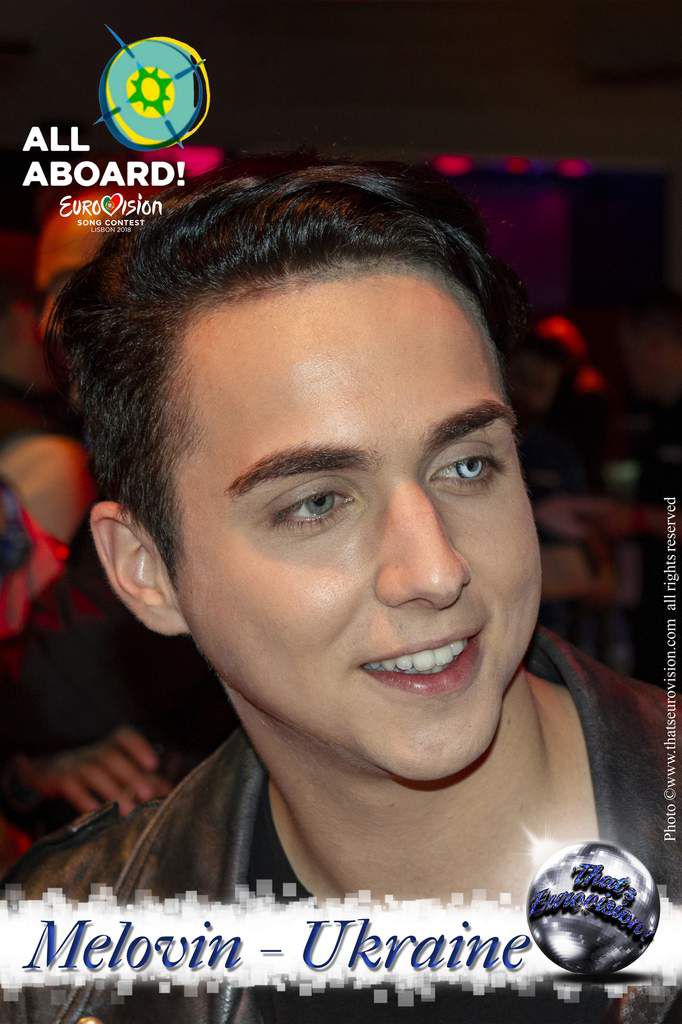 That's Eurovision ! : Did you write "Under the Ladder" especially for the contest and how was this song born?
Melovin : No it wasn't for Eurovision, it was just a song I written and I like, it's all about emotion. If I got this emotion, the song will pop-up at some points and so definitely if this emotion reach this huge audience that's amazing, but it wasn't written for Eurovision.
That's Eurovision ! : Let's talk a bit about Konstyantyn…Who are you when you are not singing?
Melovin : Well, you better ask my family and friends who is Konstyantyn (laughs), but definitely I am the same person. I'm the same when I'm backstage and on the stage.I'm not playing any games, I am who I am on stage and behind it. The only difference is that Melovin is not afraid of stage, he actually loves it, where is Konstyantyn, that is a different story! (laughs).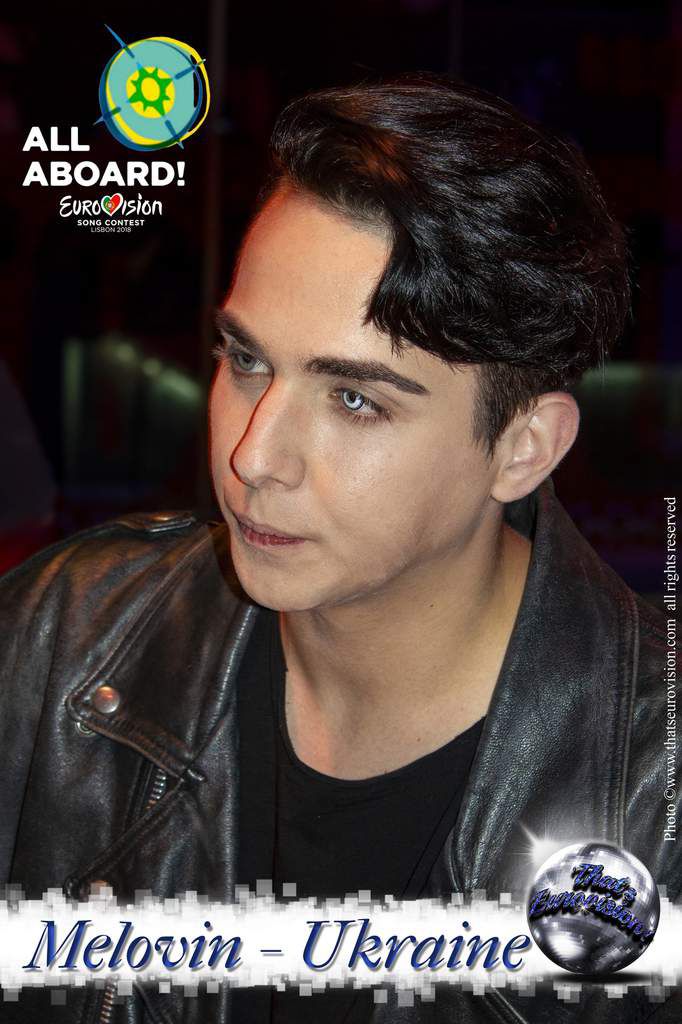 That's Eurovision ! : You will sing at the last position in the second semifinal of this contest. How will you deal with this stess?
Melovin : I'm super excited to be last in the second semi final. I'm not scared and I'm not afraid, it's really cool. When I got to know that I was last in the semi-final I was screaming with my parents, I was really excited! It's also a good fit for my staging, because something's gonna happen and it's nice that this is the last number.
That's Eurovision ! : You are a good genie…You can make a wish come true for your country…what wish is it?
Melovin : I would make just one thing, I'll make people respect each other, truly respect each other. Because this is quite important for Ukraine.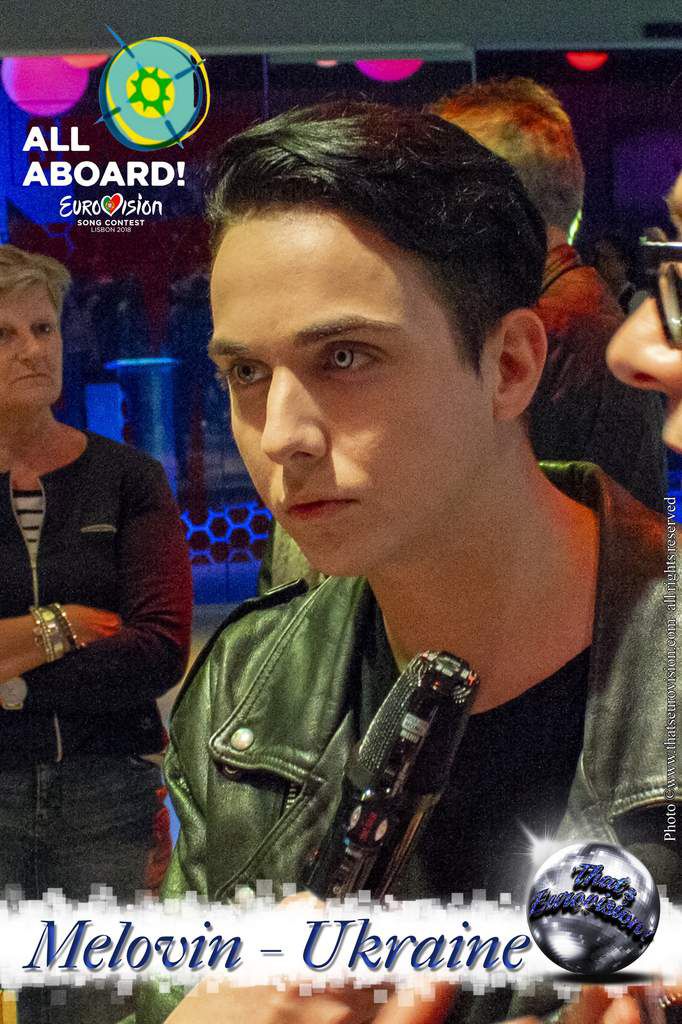 That's Eurovision ! : Can you deliver a message to our French readers?
Melovin : France is my dream… I pass by your country but I haven't experienced it, so I would say that I really want to experience your lifestyle and your culture, your cuisine, and stuff like that…
That's Eurovision ! : You are welcome!
Melovin : Thank you so much!
"That's Eurovision !" thanks you very much for this interview, see you soon in Lisbon!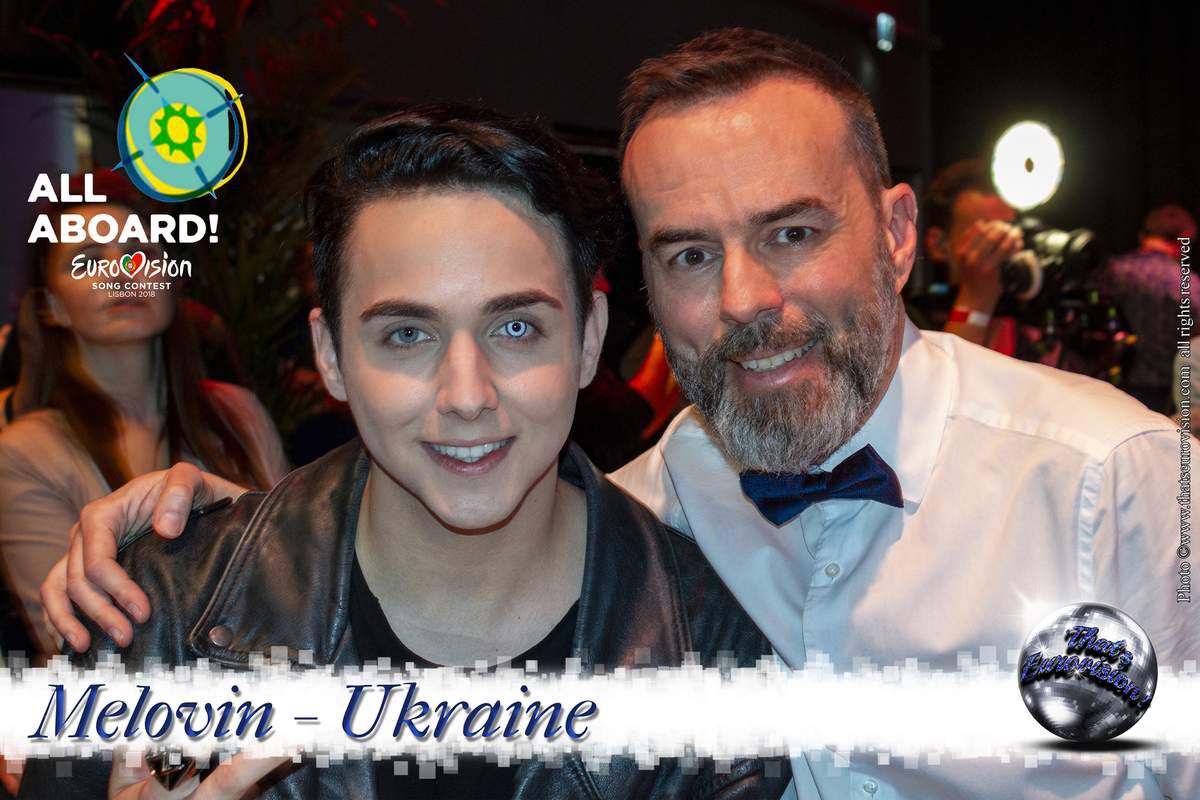 Photos & Présentation graphique : Ludovic PICAVET
Melovin "Under the Ladder" (National Final Performance)