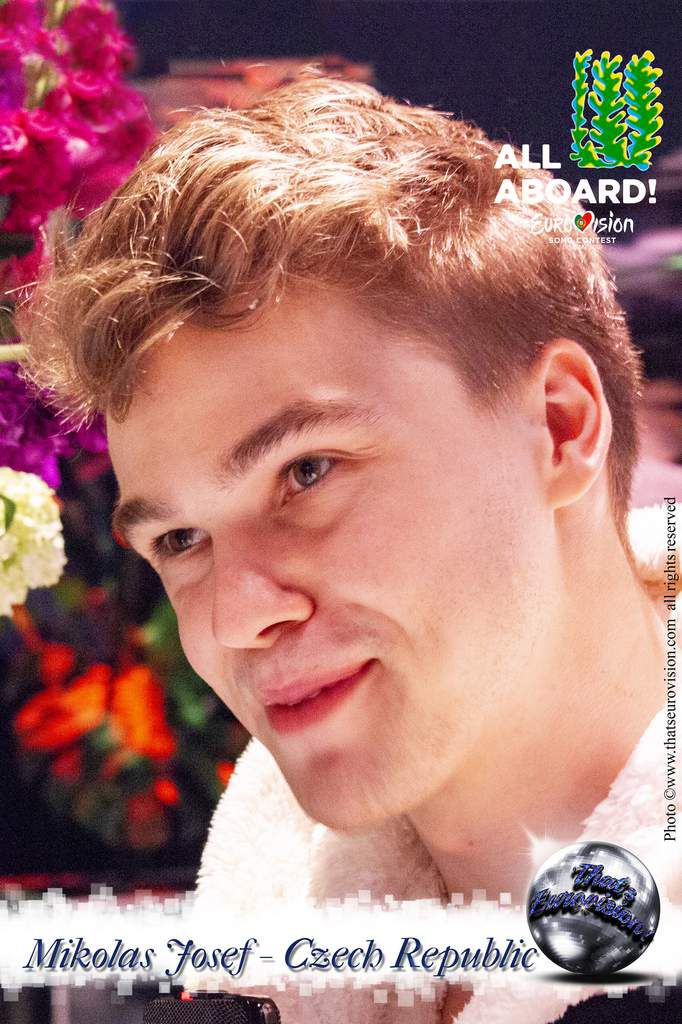 En Français please!
Mikolas Josef représente la Répubique Tchèque au 63ème Concours Eurovision, nous avons pu le rencontrer lors de son passage à Amsterdam pour le 10ème anniversaire du "Eurovision in Concert".
That's Eurovision ! : Bonjour Mikolas, sois le bienvenu à Amsterdam ! Tu as été contacté l'année dernière pour chanter pour ton pays, la République Tchèque, est-ce vrai que tu as refusé de chanter la chanson
Mikolas Josef : Oui, je ne me sentais pas connecté à la chanson tu vois. Je pense que cette année, si tu m'observes et si tu écoutes la chanson, il y a une véritable connection. Je voulais être sur scène avec quelque chose qui me faisait dire "ça, c'est moi", qui est authentique, que je puisse être là debout avec une chose en laquelle je crois et je crois en ce titre. Oui, je pense qu'il était bon d'attendre.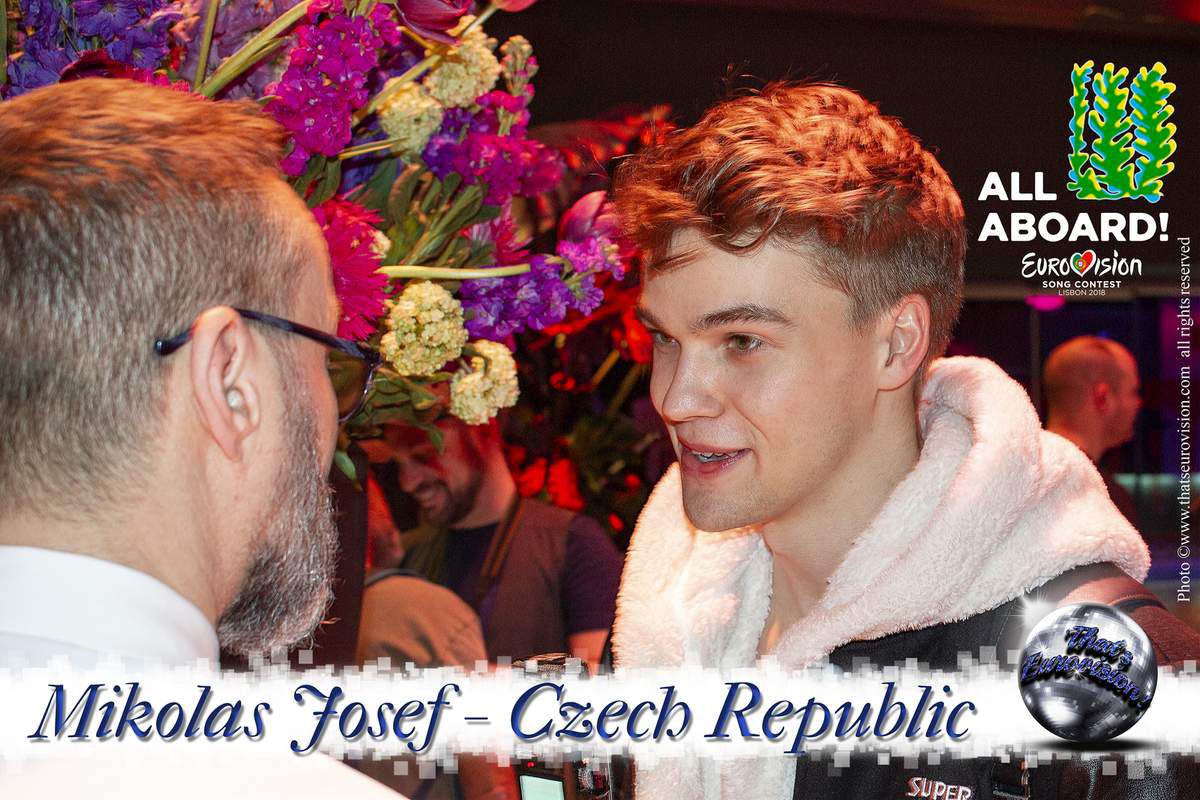 That's Eurovision ! : Ta chanson pour Lisbonne s'appelle "Lie To Me", quelle est son histoire ?
Mikolas : J'ai écris cette chanson après une rupture, j'étais seul comme un bébé en pleurs, jouant des ballades à la guitare. En fait, le sens de ma chanson pour l'Eurovision est, "si tu ne m'aimes pas, raconte-moi des mensonges. Tu sais que ça peut recommencer, nous pouvons toujours avoir ce genre de relation mais ça se terminera par la découverte de choses qui me feront partir". Je me suis approprié le titre, je ne voulais plus écrire de chansons tristes, mais aller de l'avant. Prends tout ce qu'il y a de negative et transforme le en quelque chose de positive. J'ai donc fait un titre dance, ça semble fonctionner, et maintenant je l'amène à l'Eurovision (rires).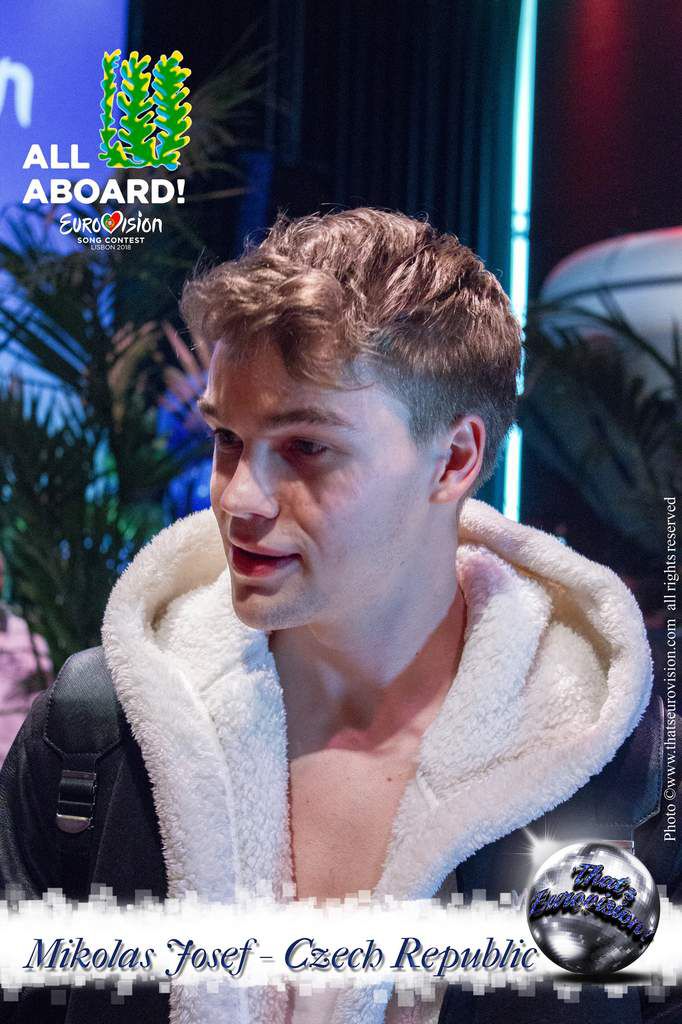 That's Eurovision ! : Qu'est-ce que cela te fait d'être un favori dans ce Concours Eurovision ?
Mikolas : C'est un grand honeur, je veux dire que c'est une bonne chose que les gens aiment la chanson, spécialement si tu l'as composée, c'est cool que les gens aiment mon bébé.
That's Eurovision ! : Parle-nous un peu de Mikolas, quel genre de type es-tu dans la vie de tous les jours ?
Mikolas : J'essaye d'être le même, comme pendant cette interview et le même quand je rentrerai à la maison. Je pense que les artistes doivent être authentiques et avoir du charisme, donc oui, il n'y a qu'un seul Mikolas Josef et c'est moi.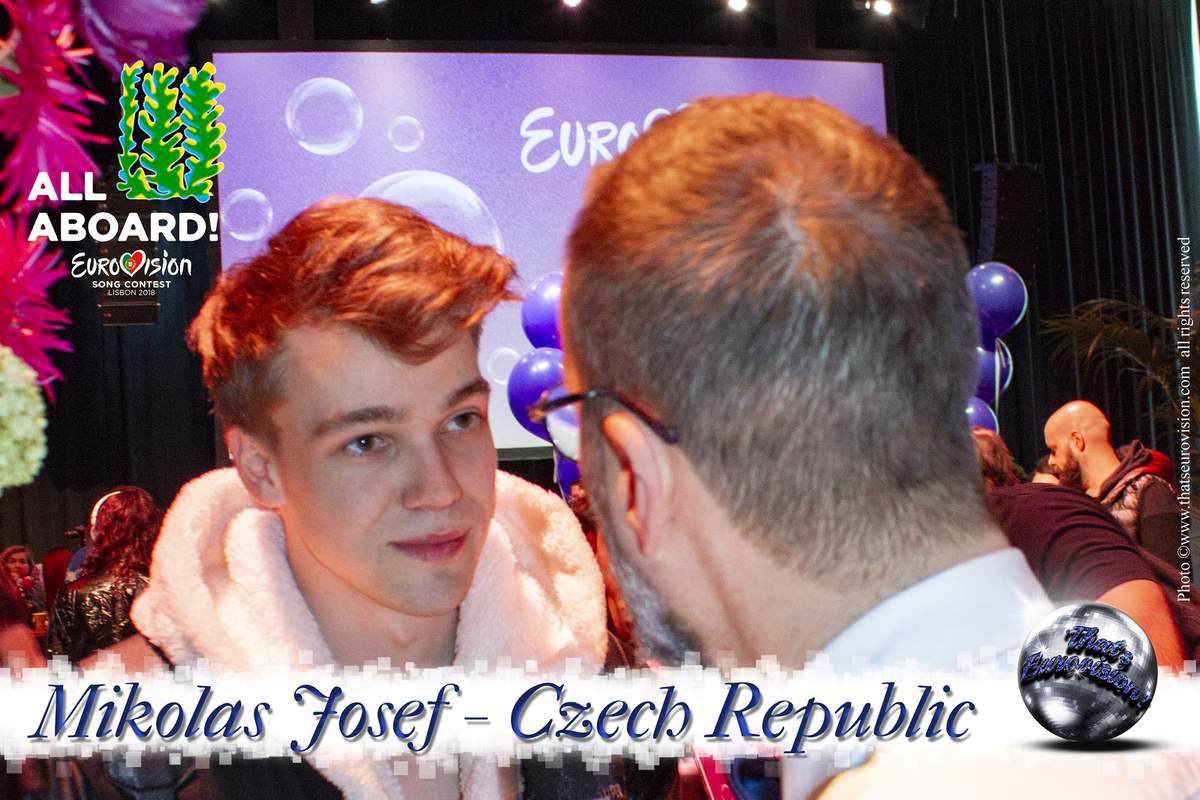 That's Eurovision ! : On te propose de chanter en duo avec un autre artiste de ce Concours Eurovision, avec qui aimerais-tu enregistrer une chanson ?
Mikolas : Ouh là… c'est difficile… il y en a tellement… et bien, ce serait cool de faire quelque chose avec Ryan (Irlande) ou Benjamin…
That's Eurovision ! : A quoi ressemble ton agenda après le 12 mai ?
Mikolas : Je pars pour Los Angeles et l'Amérique, je vais travailler d'avantage pour ma carrière…
That's Eurovision ! : Génial ! Je viens avec toi si tu le veux !
Mikolas : (rires)… Bien ! J'ai beaucoup de travail après l'Eurovision et bien entendu "Lie To Me" est devenu important, et il est temps pour moi maintenant de prouver que ce qui vient le sera également. J'ai déjà quelques projets en réserve que j'aime beaucoup, et je suis impatient de les presenter au grand jour.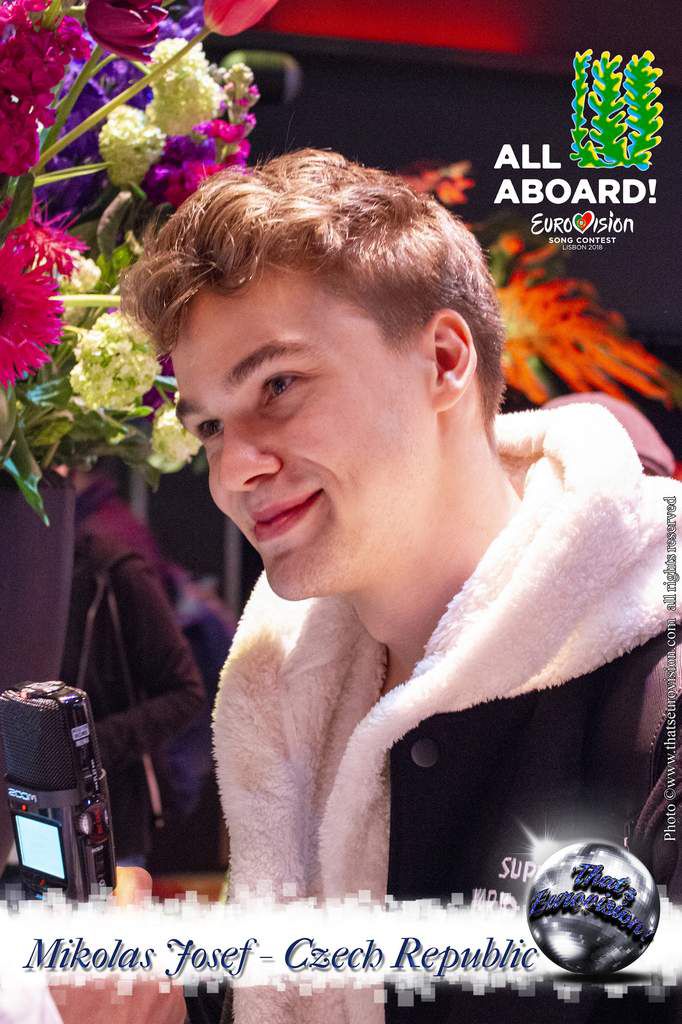 That's Eurovision ! : Un message pour nos lecteurs en France et ailleurs ?
Mikolas : Merci ! Merci ! Je suis heureux que vous aimiez ma chanson, je peux le voir sur Spotify, oui je peux le voir. Mais ce que je veux dire, s'il vous plait, regardez l'Eurovision, votez pour qui vous voudrez. Le plus important est d'y prendre part. Ce n'est pas un concours, il s'agit de musique, voyons-y plutôt une façon d'être tous ensemble pour promouvoir la musique dans chacun des pays et c'est genial, oui, c'est le pied !
That's Eurovision ! te remercie pour cette interview, à très vite à Lisbonne.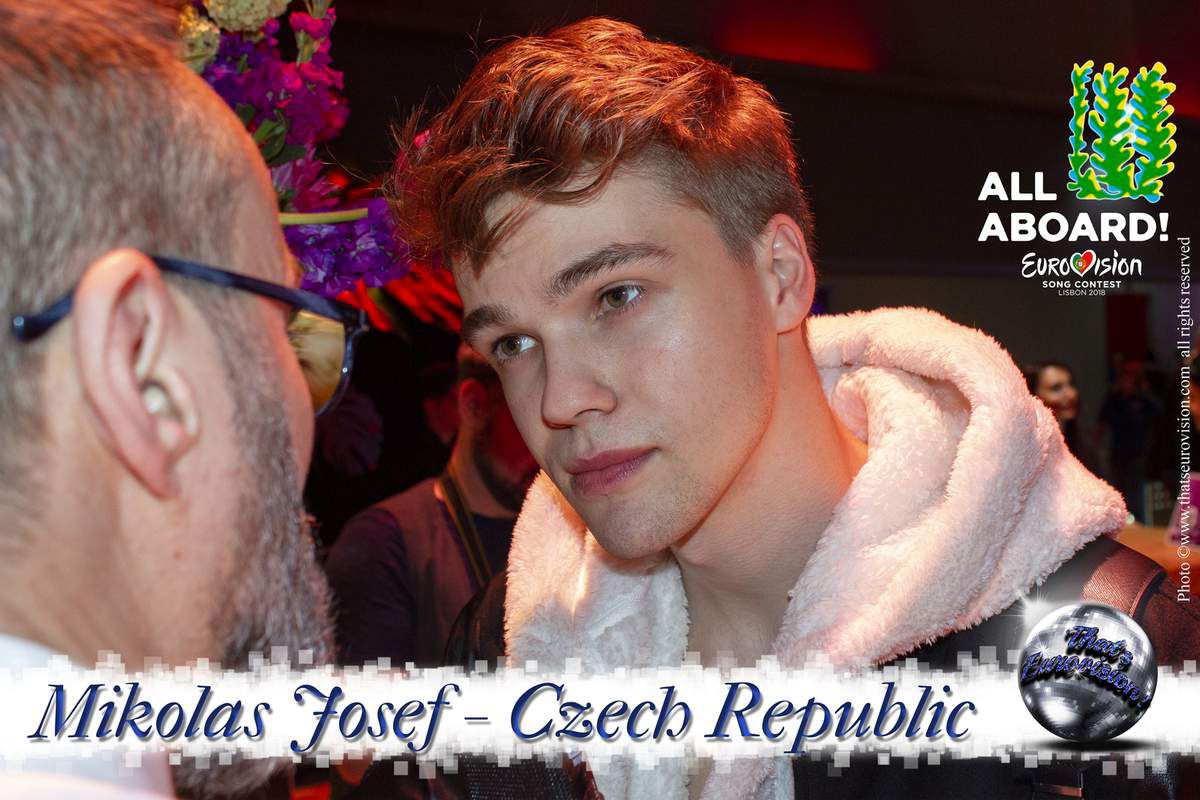 In English s'il vous plaît !
Mikolas Josef represent Czech Republic during the 63rd Eurovision Song Contest, we met him while he was in Amsterdam for the 10th anniversary of "Eurovision in Concert".
That's Eurovision ! : Hello Mikolas, welcome in Amsterdam ! You were contacted last year to sing for your country, Czech Republic, is it true that you refused to sing the song?
Mikolas Josef : Yes, I did and the reason was that I didn't really feel connected to that song you know. I think that this year if you look at me and you hear the song then there's a clear connexion. I really wanted to be on stage with something that I felt "it's me", that is authentic, that I can stand there with something I believe in and I believe in this track. Yeah, so I think it's good that we waited.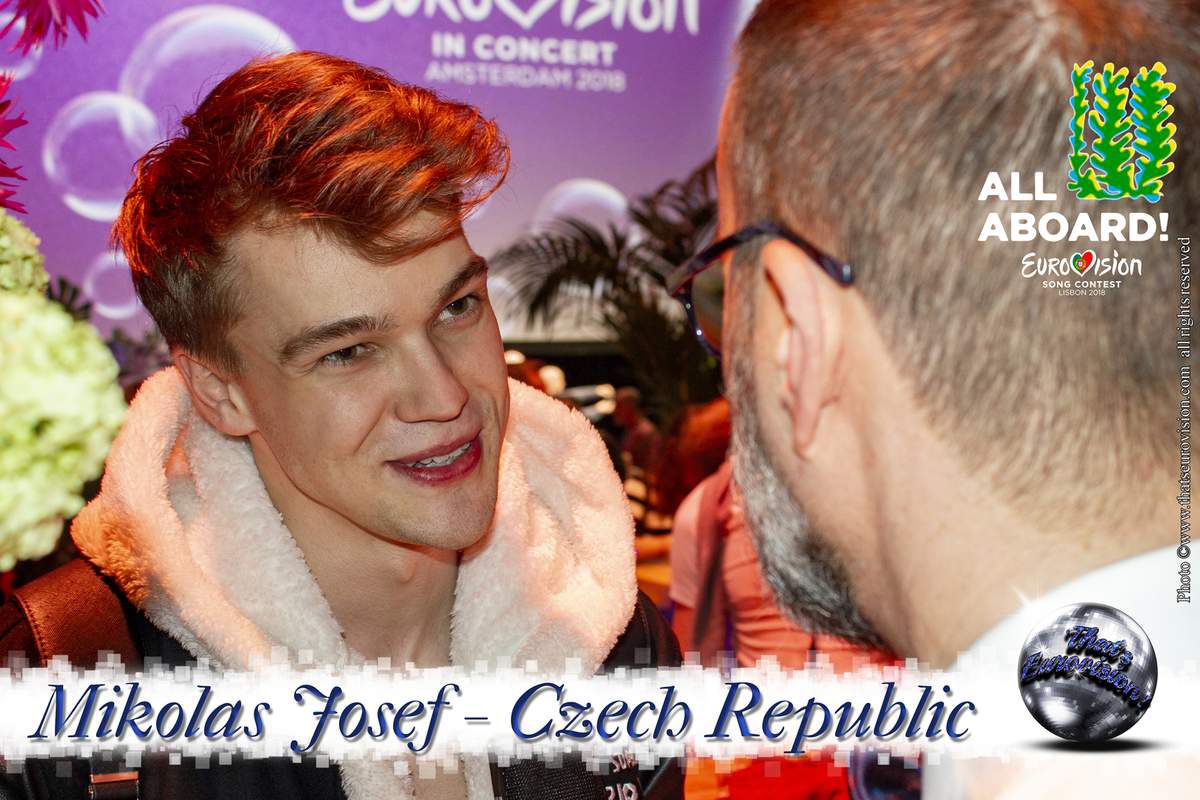 That's Eurovision ! : Your song for Lisbon is called "Lie To Me", what is the story of this song?
Mikolas : The song was written by me after a break-up, I was so alone like a crying baby, playing ballads with the guitar. Basically, my Eurovision song meaning is, "if you don't love me, at least lie to me. You know we can make it good again, we can have this relationship but end it up with me, moving on and finding out a few things". I took the track, telling me I don't want to write sad songs anymore, move on. Take the negative shit and just transform it into something positive. So I made a dance track, it seems to work, now I'm moving with it for Eurovision (laughs).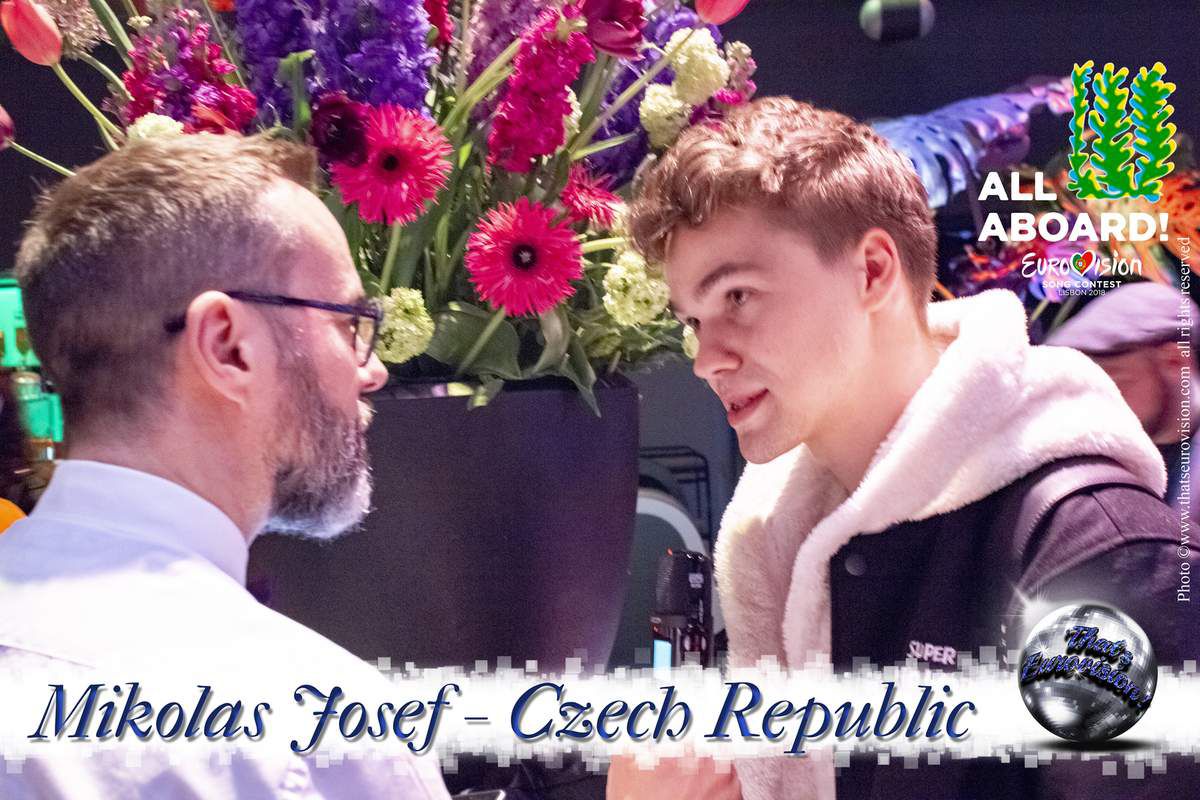 That's Eurovision ! : How does it feel to be a favorite in this Eurovision?
Mikolas : Well it's a great honor I mean it's a good thing that people like the song, especially if you wrote the song, it's good that people like my baby.
That's Eurovision ! : Tell us a bit more about Mikolas, what kind of guy are you in the ordinary life?
Mikolas : I try to be the same, even now in this interview and same when I get back home. I mean artists should be someone authentic and charismatic so there's only one Mikolas Josef and that's me.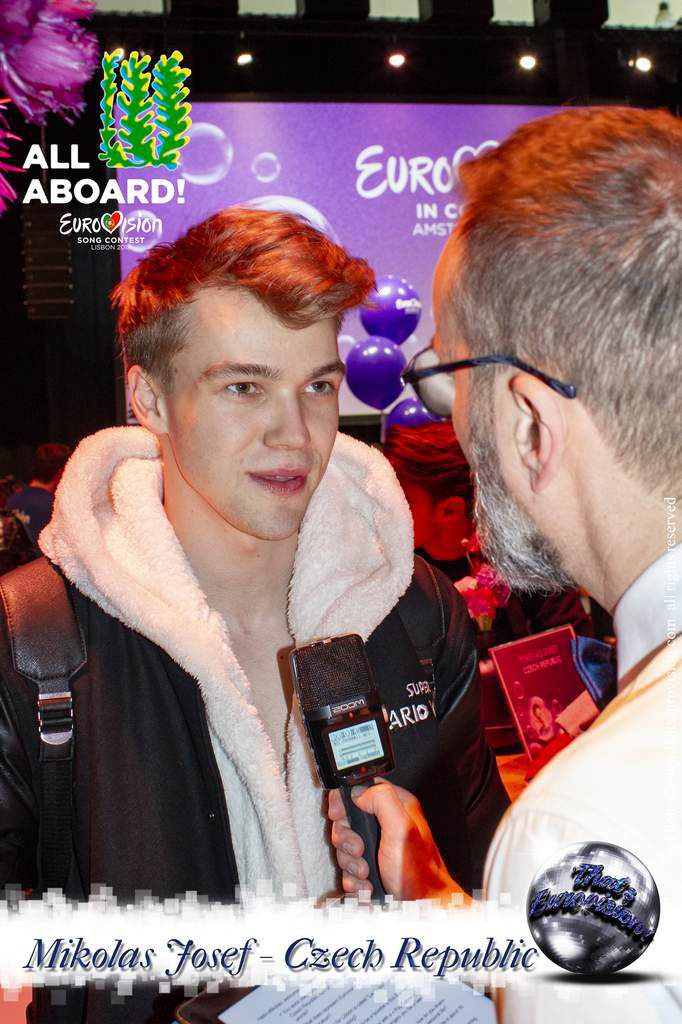 That's Eurovision ! : You are proposed to sing a duet with another artist of this year Eurovision, who do you record a song with?
Mikolas : Wow… a hard one… there are so many… well, it would be cool to doin' it with Ryan from Ireland or Benjamin…
That's Eurovision ! : What about your agenda after May 12th?
Mikolas : I'm moving over to Los Angeles and America and working on my carreer even further…
That's Eurovision ! : Great, I come with you if you want!
Mikolas : (laughs)… Good! So I have a lot of work after Eurovision and of course "Lie To Me" became big and now it's time for me to prove that the next things will also be big. I already have a few things on my closet, I like them very much and I can't wait to bring them up from the closet.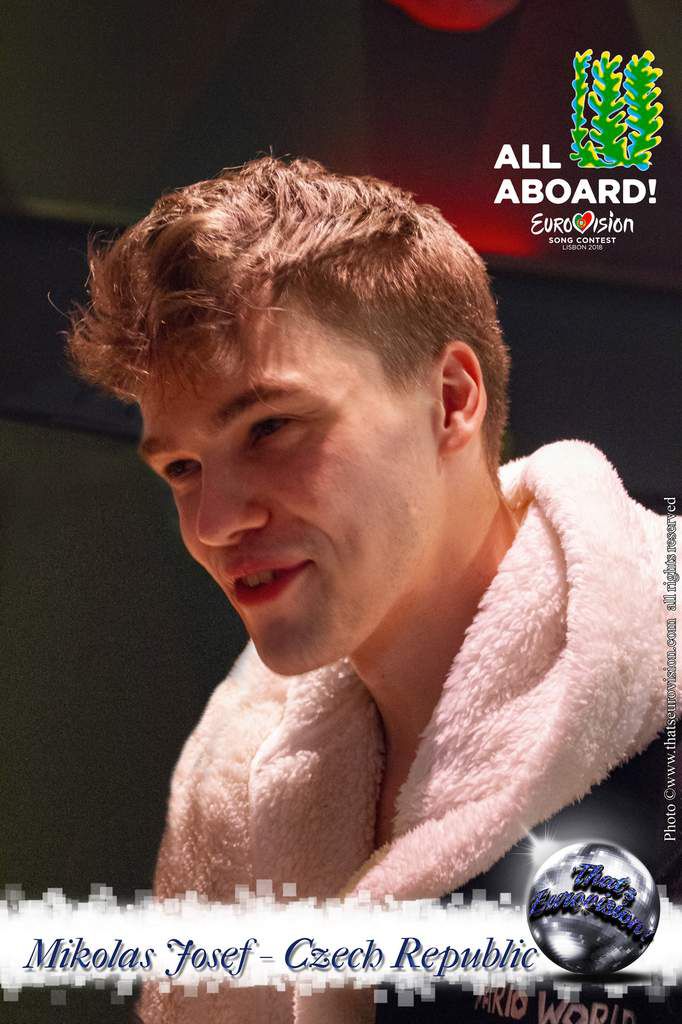 That's Eurovision ! : A message for our readers in France or anywhere else?
Mikolas : Thank you! Thank you! I'm glad that you like my track, I can even see it on spotify, so yes I can see that. Well what I would like to say is, please, watch Eurovision, vote for anybody you want. The important thing is to take part. This is not a contest, this is more about music, let's see the way that we're getting together to push music forward in each of our countries and this is fun, yeah, it's fun!
That's Eurovision ! thanks you for this interview, see you very soon in Lisbon.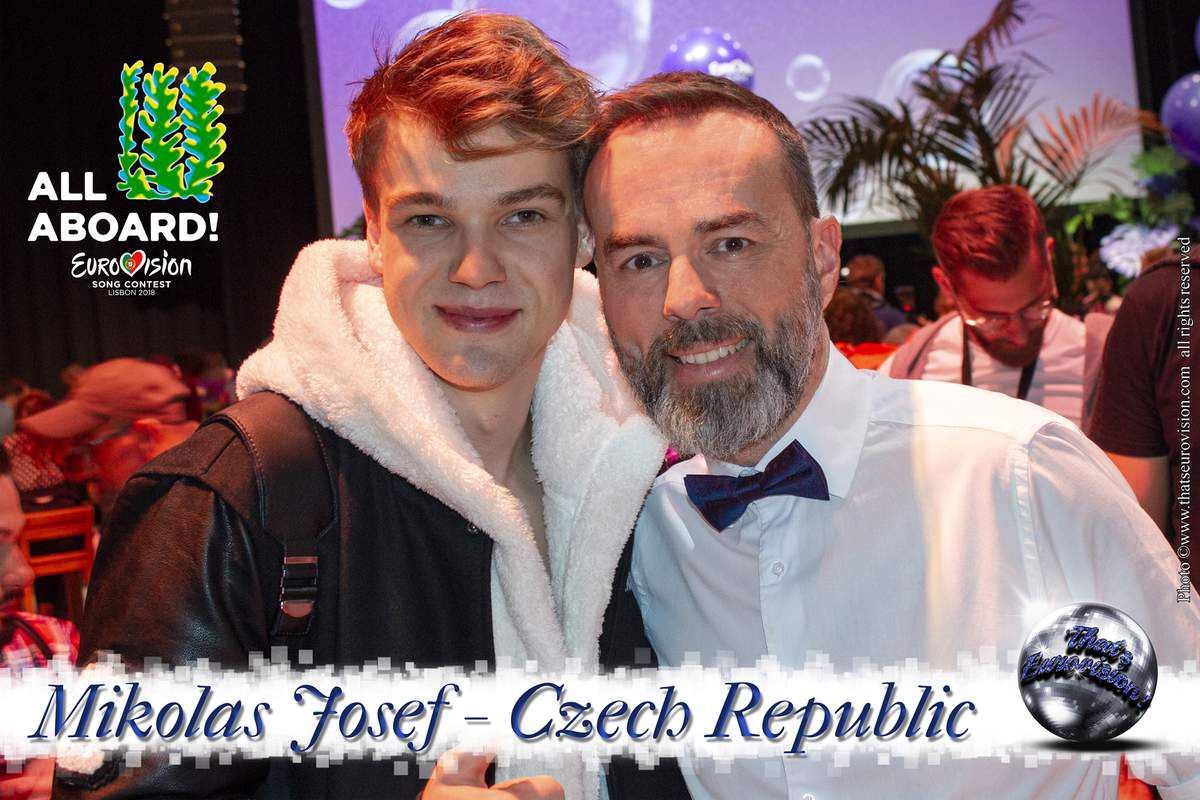 Photos & Présentation graphique : Ludovic PICAVET
Mikolas Josef "Lie To Me" (Official Video)