L'Arena Altice en pleine transformation pour accueillir l'eurovision 2018
The Altice Arena in full transformation to welcome Eurovision 2018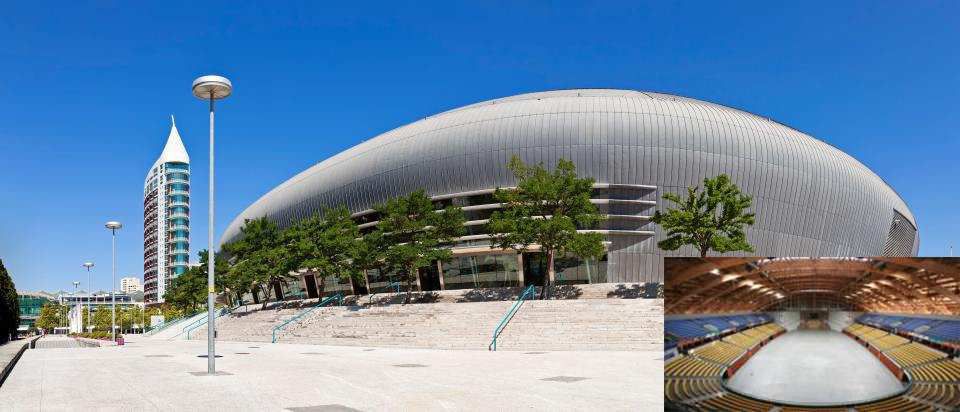 Nous avions découvert en décembre 2017 la scénographie du designer Florian Wieder inspiré de quatre éléments du Portugal – la navigation, la mer, les navires, les cartes.
We discovered the stage design of Florian Wieder on last December 2017, inspired by the four elements of Portugal - sailing, see, boats, maps.
Maintenant c'est à l'équipe de production que revient le montage de cette structure, avec des kilomètres de câbles et d'éclairage.
Now the construction of this structure is due to the production team, with miles of cables and lightnings.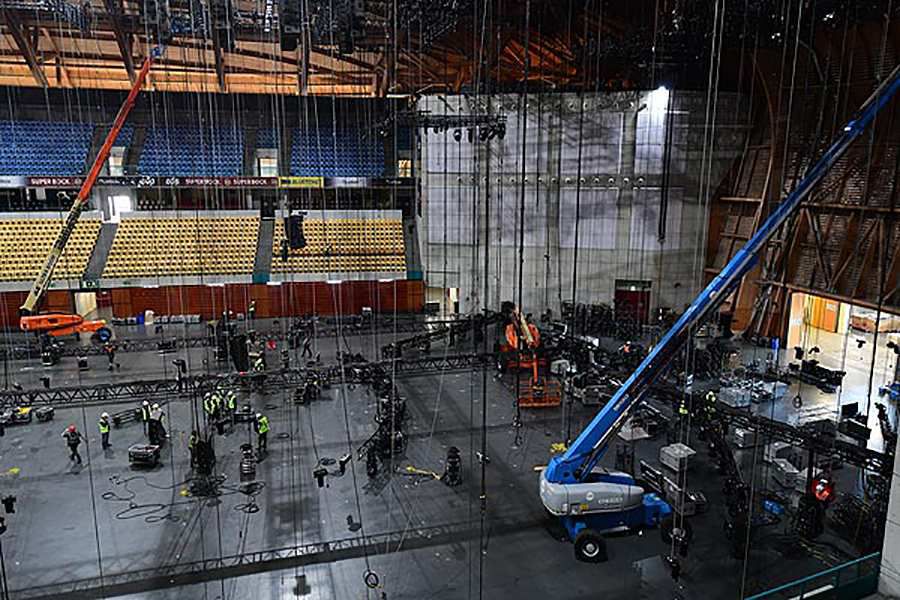 Installer en haut des gradins les cabines pour les commentateurs.
To install the commentators cabins at the top of the terraces.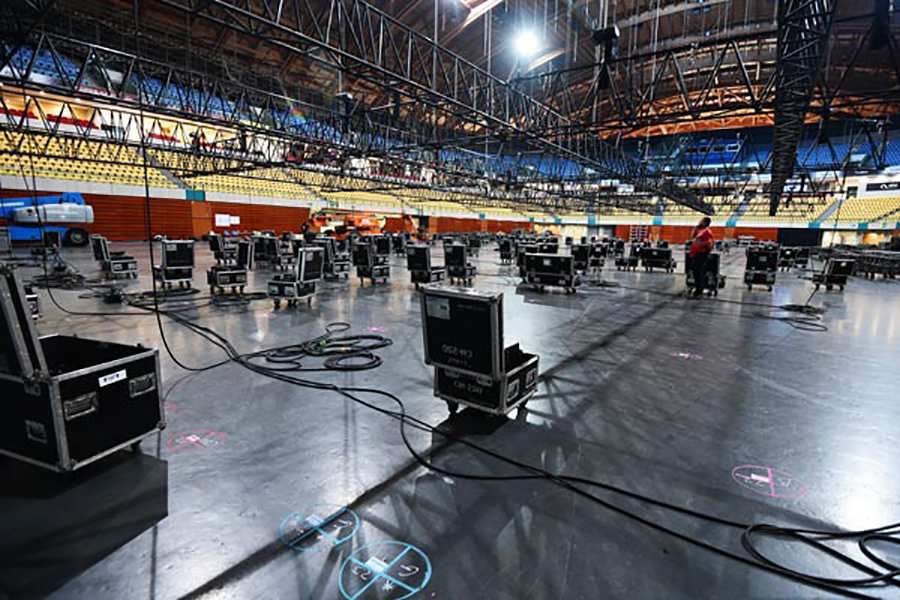 Mais aussi de concevoir un périmètre de sécurité autour de l'Arena Altice.
But also to conceive a security area around the Altice Arena.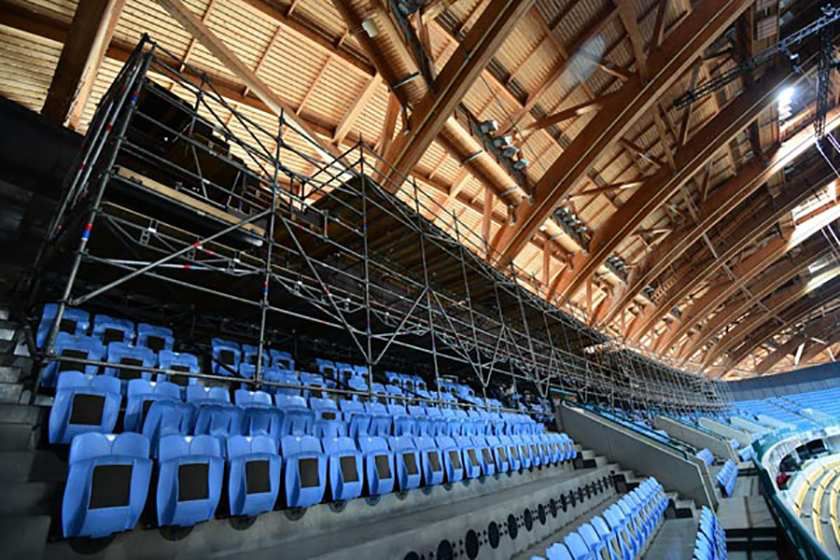 Photos : www.escportugal.pt