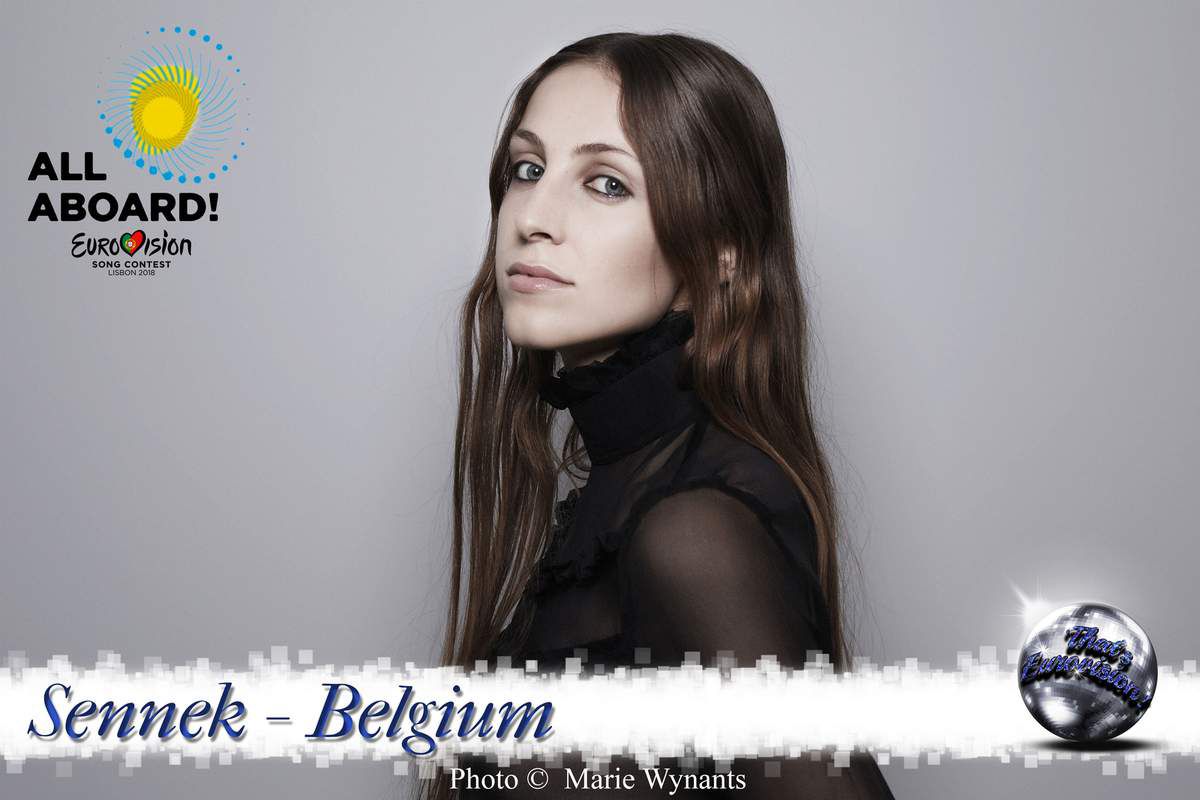 En Français please!
Sennek, la candidate belge au 63ème Concours Eurovision a accepté de répondre à nos questions. Nous vous invitons à découvrir une jeune femme bien dans sa peau, en harmonie avec son époque.
That's Eurovision ! : Bonjour Sennek, sois la bienvenue au sein de la grande famille Eurovision !
Tu as été sélectionnée en interne pour représenter la Belgique au Concours Eurovision en mai prochain à Lisbonne. Tu es d'ailleurs la toute première artiste révélée pour cette édition 2018.
Quelle fut ta première réaction ? Celle de tes proches ?
Sennek : J'ai été contactée par notre chaîne de Télévision, VRT, pour participer pour la Belgique. J'ai été surprise qu'ils me le demandent mais très flattée également. Mes deux oncles sont de grands fans de l'Eurovision, et quand je leur ai dit que j'y allais, ils ne pouvaient plus trouver le sommeil tellement ils étaient excités.
That's Eurovision ! :Le Concours fêtera en mai prochain son 63ème anniversaire, qu'est-ce que cela t'inspire ?
Sennek : C'est incroyable que la compétition existe depuis aussi longtemps, je trouve que c'est une chose merveilleuse que tous ces pays se retrouvent pour faire de la musique. J'espère que cela ne s'arrêtera jamais.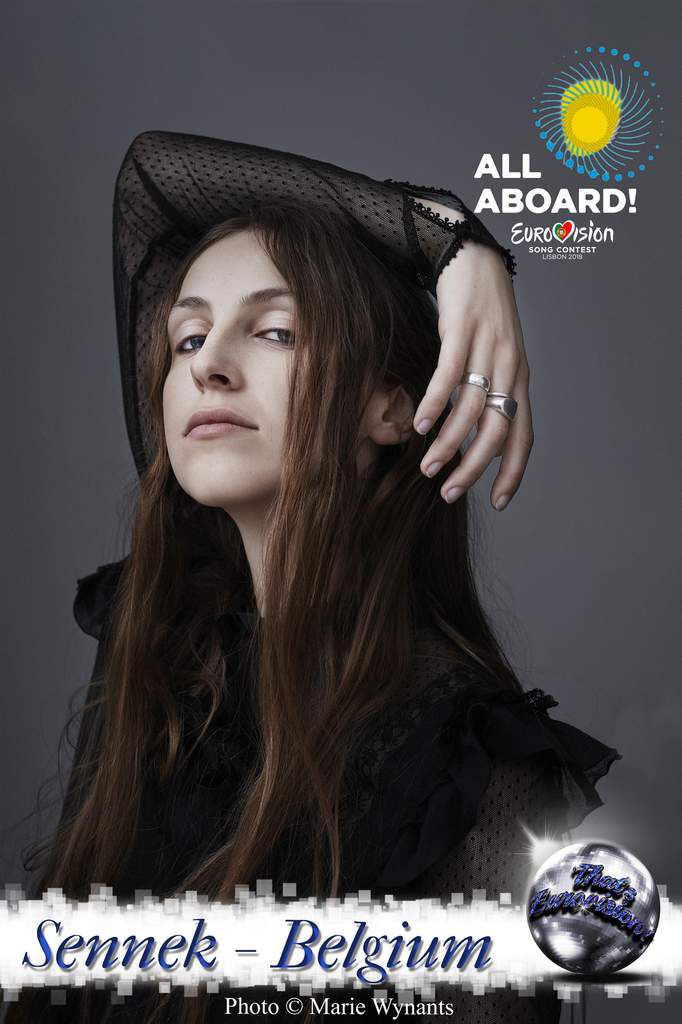 That's Eurovision ! : La Belgique a aligné trois excellents résultats ces trois dernières années, c'est aussi une pression pour toi, comment penses-tu gérer cela ?
Sennek : J'ai l'habitude d'être sur scène et de chanter pour beaucoup de gens. Mais je pense que je ressentirais un certain stress, et c'est une bonne chose : une dose de bon stress ça t'aide toujours à te concentrer et à être meilleur. Avant tout, je veux y prendre du plaisir.
That's Eurovision ! : Que peux-tu me dire de « ta » chanson pour Lisbonne ?
Sennek : J'ai écrit "A Matter of Time" avec Alex Callier qui fait partie du groupe Belge Hooverphonic, et avec le producteur Français Maxime Tribeche. La chanson est intemporelle et élégante, elle possède également un côté mélancolique qui raconte une histoire forte : il s'agit d'être capable de voir la beauté dans les choses éphémères. La tension de regarder quelque chose de précieux s'évanouir et de trouver ça beau.La vie n'est pas toujours faite de licornes et d'arc-en-ciel. Mais l'adversité et les mauvaises expériences peuvent t'aider à grandir. Cela te fait mieux apprécier les choses et te fait réaliser qu'il y a une incroyable beauté dans les petites choses de la vie.
That's Eurovision ! : Quand Sennek n'est pas derrière un micro, où peut-on la trouver ? (Quelles sont tes passions ?)
Sennek : Je termine ma journée en faisant du Yoga Vinyasa sur mon tapis de yoga chez moi. C'est ma sœur qui m'a initiée à cela. Pour moi, c'est la meilleure façon de se relaxer. J'aime aussi les bibelots, les brocantes et les magasins d'occasions, à la recherche de trucs sympas pour chez moi.
That's Eurovision ! : Je t'offre la possibilité de chanter avec l'artiste de tes rêves. Quelle chanson choisis-tu et qui est cet artiste ?
Sennek : J'aurai aimé chanter avec Serge Gainsbourg mais malheureusement ça ne sera pas possible puisqu'il nous a quittés.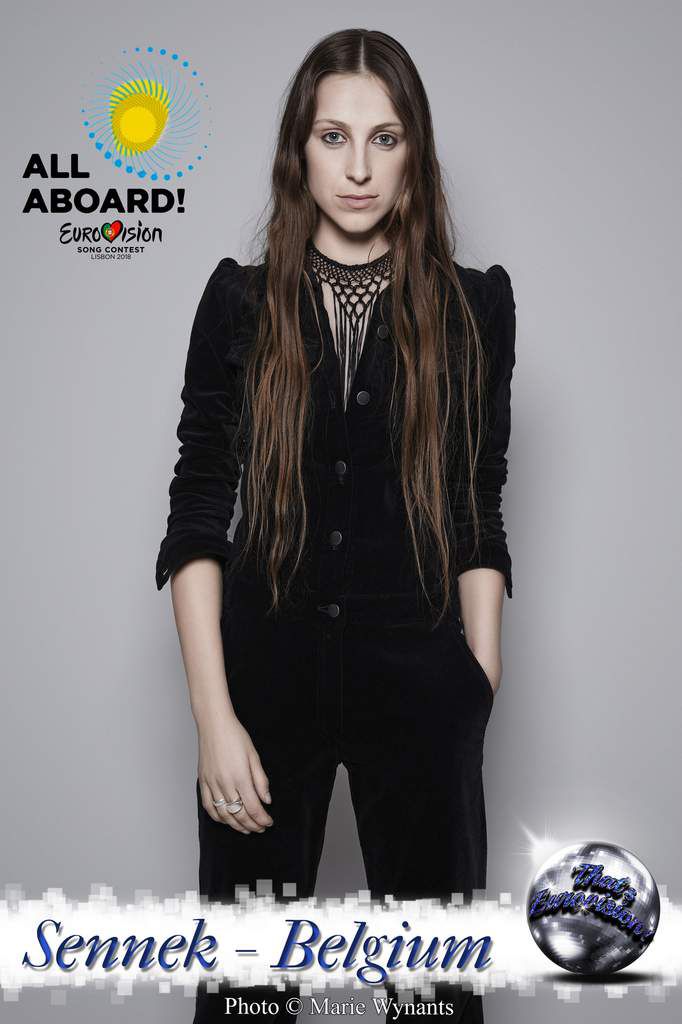 That's Eurovision ! : Nous sommes au mois de mai au Portugal, tu vas entrer sur scène, à qui vas-tu penser ?
Sennek : Je vais probablement penser à Piet, habituellement, il joue avec moi au sein du groupe Ozark Henry. Ce sera étrange d'être là sans lui mais je sais qu'il pensera à moi et me souhaitera bonne chance.
That's Eurovision ! : Quel message veux-tu donner aux fans du Concours, ceux qui te soutiennent déjà, en France comme ailleurs ?
Sennek : Votre soutien représente énormément pour moi ! C'est effrayant de présenter ma propre chanson maintenant, car nous avons tellement travaillé dessus. J'espère que l'Europe en tombera amoureuse tout comme je l'ai été. J'espère vous voir tous à Lisbonne !
« That's Eurovision ! » te remercie pour cette interview, nous te souhaitons une très belle aventure !
Un grand merci à Robin De Veen pour avoir rendu cette interview possible.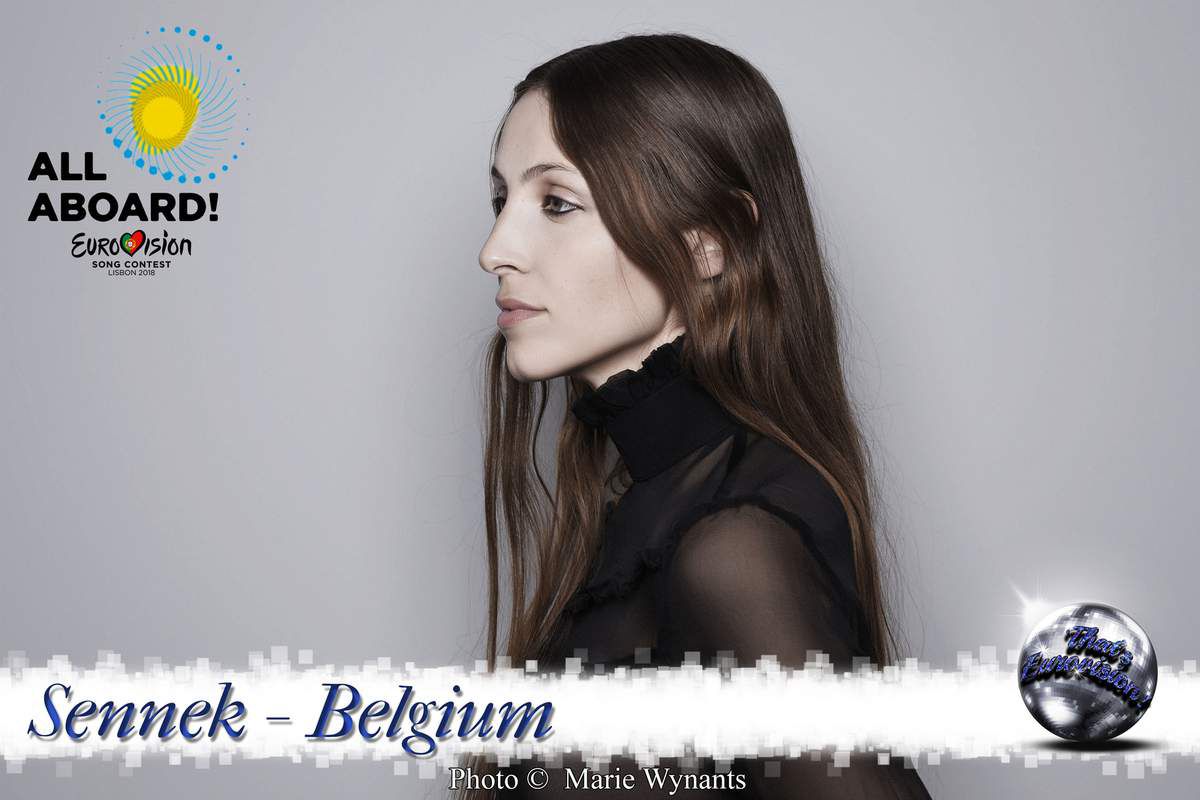 In English s'il vous plaît !
Sennek, the belgian candidate for the 63rd Eurovision Song Contest accepted to answer our questions. We invite you to discover a young woman who feels good about herself, in harmony with her time.
That's Eurovision ! : Hi Sennek, welcome in the great Eurovision family!
You have been selected internally to represent Belgium during the Eurovision Song Contest in Lisbon on next May. Actually you were the first artist revealed for this 2018 edition.
What was your first reaction? How did react your friends and relatives?
Sennek : I was asked by our public broadcaster VRT to participate for Belgium. I was surprised that they asked me but also very flattered. My two uncles are big fans of Eurovision and when I told them I was going, they couldn't sleep with excitement.
That's Eurovision ! : Next May, Eurovision will celebrate its 63rd anniversary, what does that inspire to you?
Sennek : It's mind-blowing that the competition already has had so many editions and I think it's beautiful thing that all the countries come together to make music. I hope it never stops.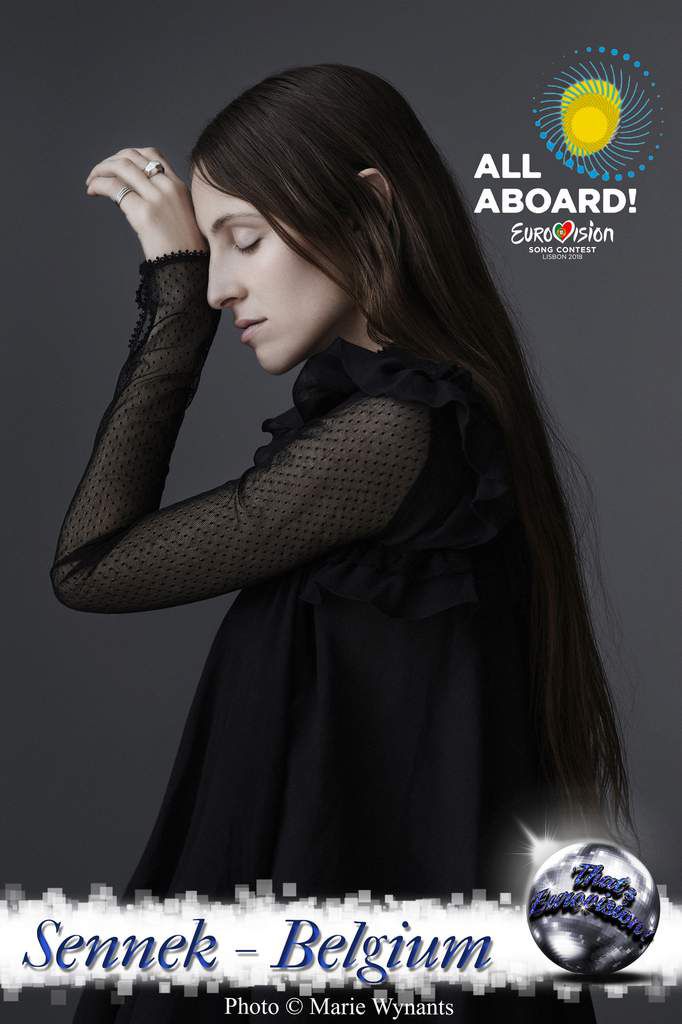 That's Eurovision ! : These last three years, Belgium got three excellent results, this can also be a pressure for you, how do you think you will manage it?
Sennek : I am used to standing on a stage and performing for a lot of people. But I think I'll be feeling some stress and that's good: a healthy dose of stress always makes you concentrate and perform better. Above all I want to enjoy it.
That's Eurovision ! : What can you tell me about « your » song for Lisbon?
Sennek : I wrote "A Matter Of Time" myself, together with Alex Callier from the Belgian band Hooverphonic and with the French producer Maxime Tribeche. The song is timeless and elegant and it has a melancholy side that tells a strong story: it's about being able to see beauty in things that are fleeting. The tension of watching something precious slip away and finding the beauty in that. Life is not always all unicorns and rainbows. But adversity and bad experiences can allow you to grow. They make you appreciate things more and you realise that there's also great beauty in the little things that we have.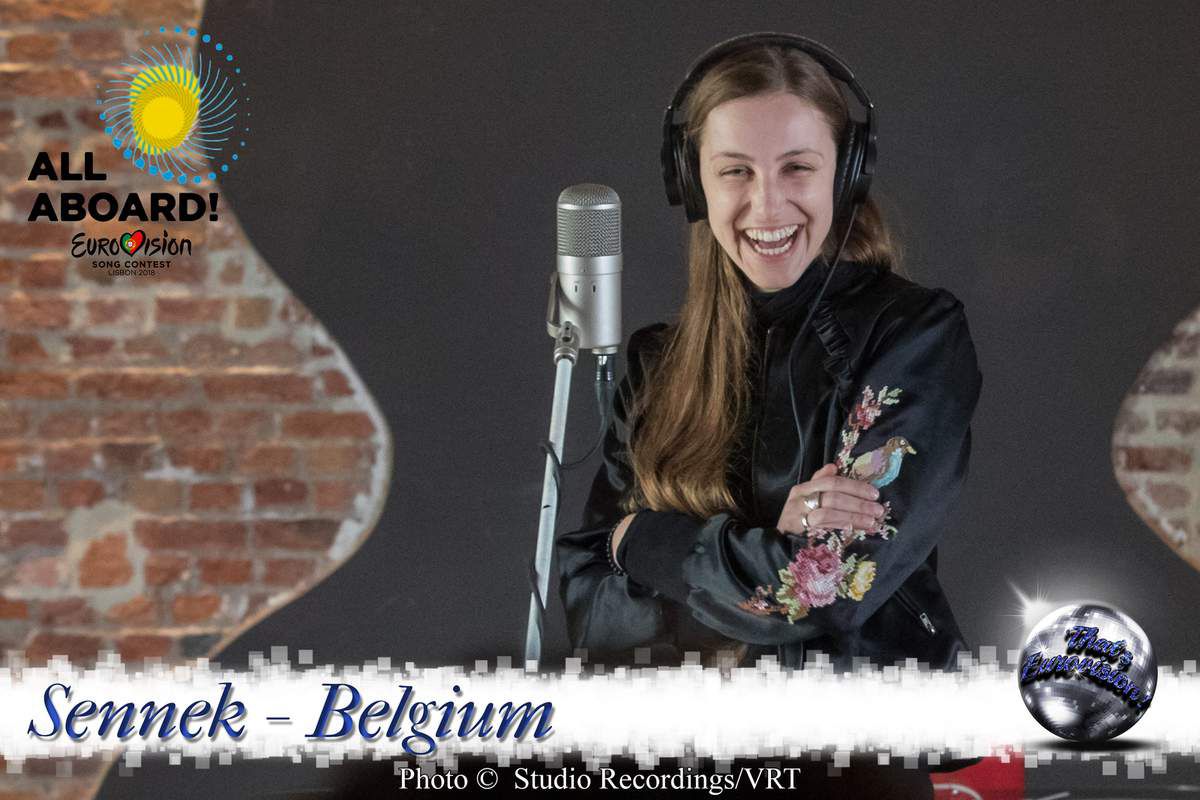 That's Eurovision ! : When not behind a microphone, where can we find Sennek? (What are your passions?)
Sennek : I start and end my day by doing Vinyasa Yoga on my yoga mat at home. I learned it from my sister. For me, it's mainly a way to relax. Besides that, I also like knickknacks. I like visiting flea markets or second-hand shops, looking for cool things for my home.
That's Eurovision ! : I give you the opportunity to sing with the artist of your dreams. Which song do you choose and who is this artist?
Sennek : I would have loved to sing with Serge Gainsbourg, but unfortunately that won't be possible since he passed.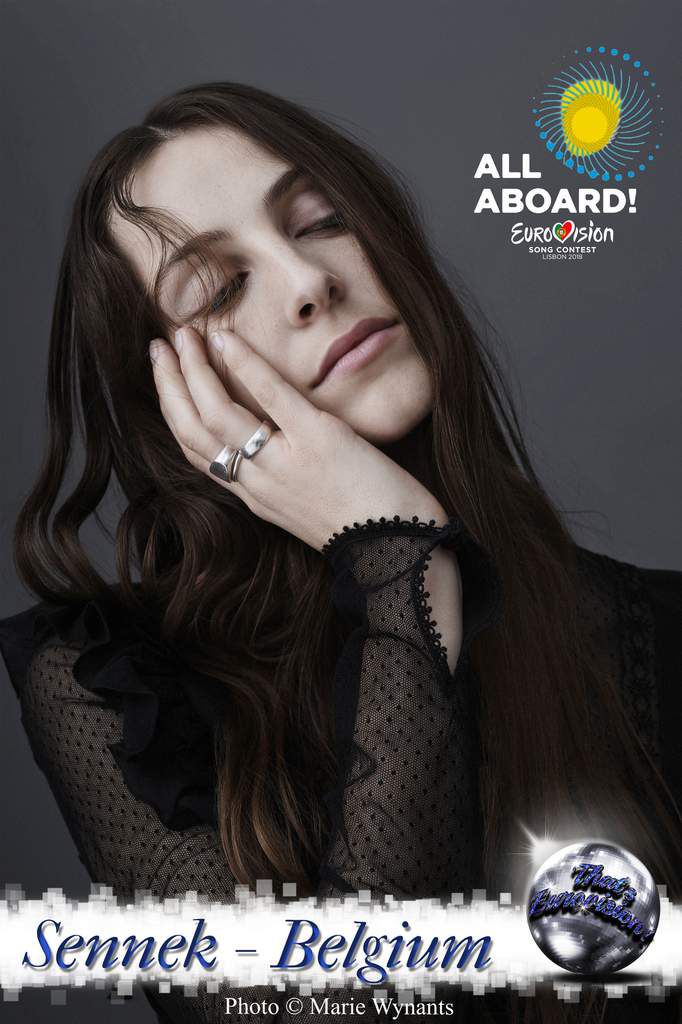 That's Eurovision ! : We are in Portugal on next May, you are close to enter the scene, who do you think of?
Sennek : I will probably be thinking about Piet, who normally performs with me in the band Ozark Henry. It will be strange to be there without him but I know that he will also be thinking about me and wishing me good luck.
That's Eurovision ! : What is the message you want to deliver to the Contest fans...those who already support you, in France or anywhere else?
Sennek : Your support means a lot to me! It is scary to present my own song right now, because we put so much work into it. I hope that Europe will fall in love with it the way I have done. I hope to see you all in Lisbon!
« That's Eurovision! » thanks you for this interview, we wish you a great adventure!
A big thank you to Robin De Veen for making this interview possible.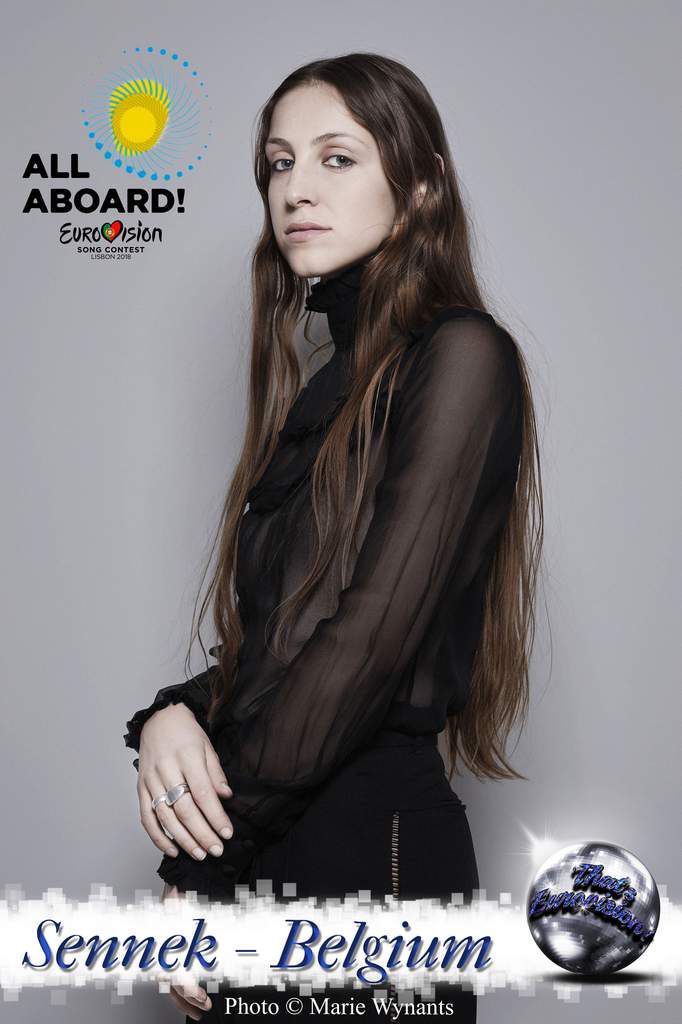 Présentation graphique : Ludovic PICAVET
Sennek "A Matter of Time" (Official Video)
Marie Wynants (@marie_wynants) * Instagram photos and videos
10.2k Followers, 1,297 Following, 353 Posts - See Instagram photos and videos from Marie Wynants (@marie_wynants)
Marie Wynants (Official Instagram)