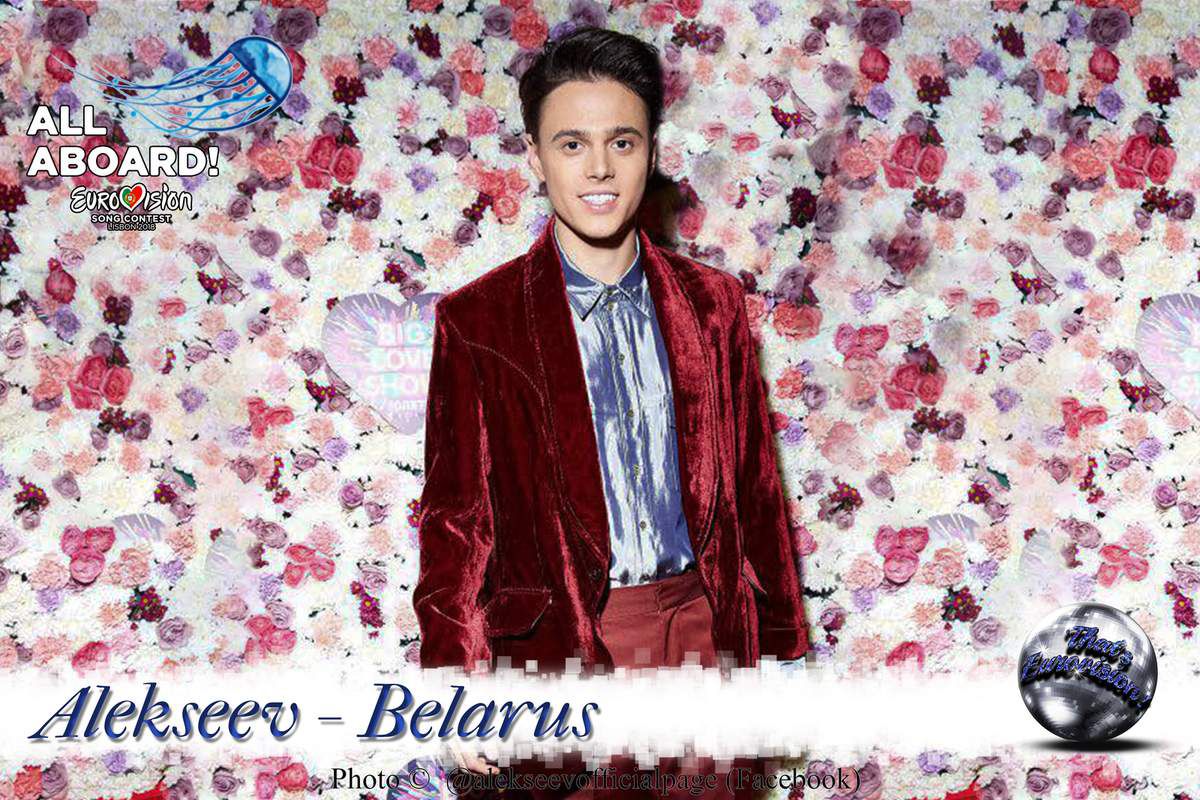 En Français please!
Grand favori de la sélection, c'est Alekseev qui portera les couleurs de son pays à Lisbonne.
Ici et là, il a été signalé que sa chanson « Forever » aurait été interprétée sur scène avant le 1er septembre 2017 (dans sa version russe). Si cela est le cas, la chanson n'aurait pas dû participer à la finale (selon les règles de l'U.E.R.).
La Biélorussie a fait son apparition au Concours en 2004 et a atteint sa meilleure position en 2007 avec Dmitry Koldun « Work Your Magic » (6ème).
Cette année, 11 candidats ont pris part à la finale de la sélection Biélorusse.
Après l'abandon de Sofi Lapina, ce sont 10 artistes qui se sont succédés pour représenter leur pays au Portugal en mai prochain.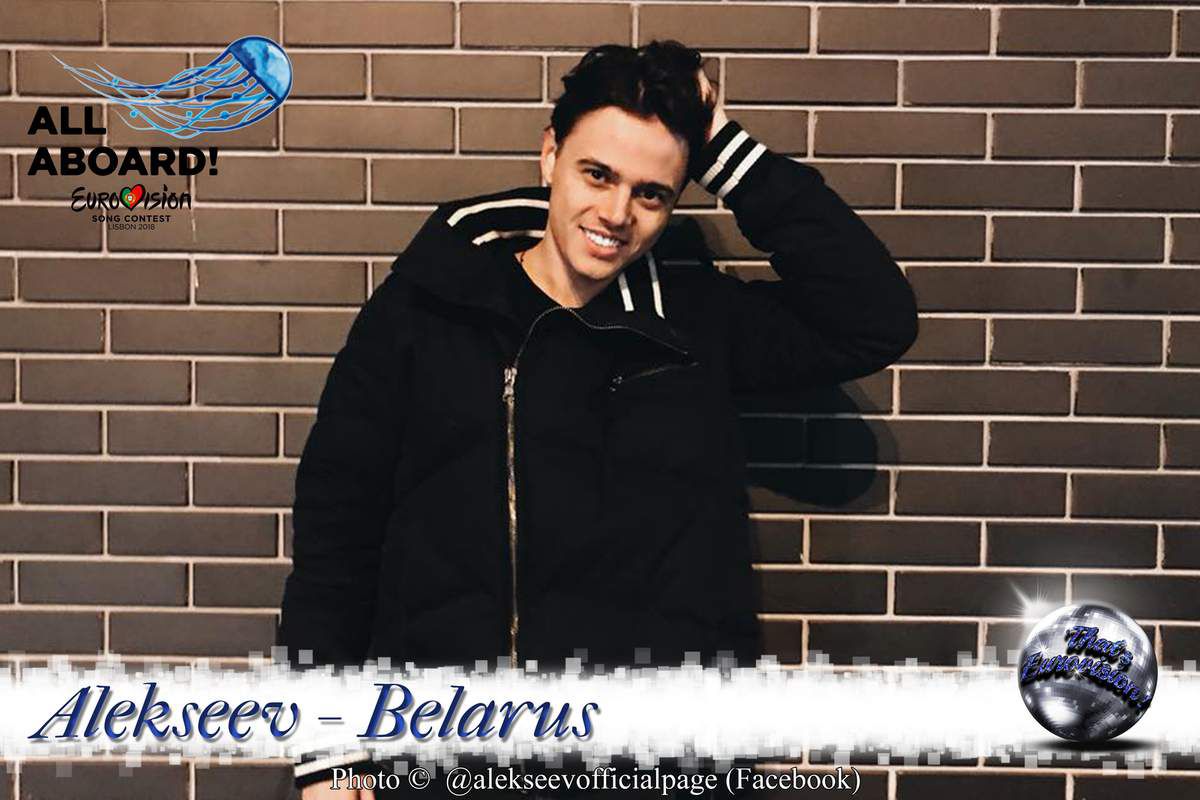 In English s'il vous plaît !
Grand favourite of the selection, Alekseev will carry the colours of his country in Lisbon.
Here and there, it has been said that his song « Forever » has been sung on stage prior to September 1st (in its Russian version). If this is true, the song should not have been allowed to perform in the final (rules of the E.B.U.).
Belarus first appeared in the Contest in 2004 and obtained its best result in 2007 with Dmitry Koldun « Work Your Magic » (6th).
This year, 11 candidates took part in the Belarussian selection.
After the withdrawing of Sofi Lapina, 10 artists finally followed each other to represent their country in Portugal next May.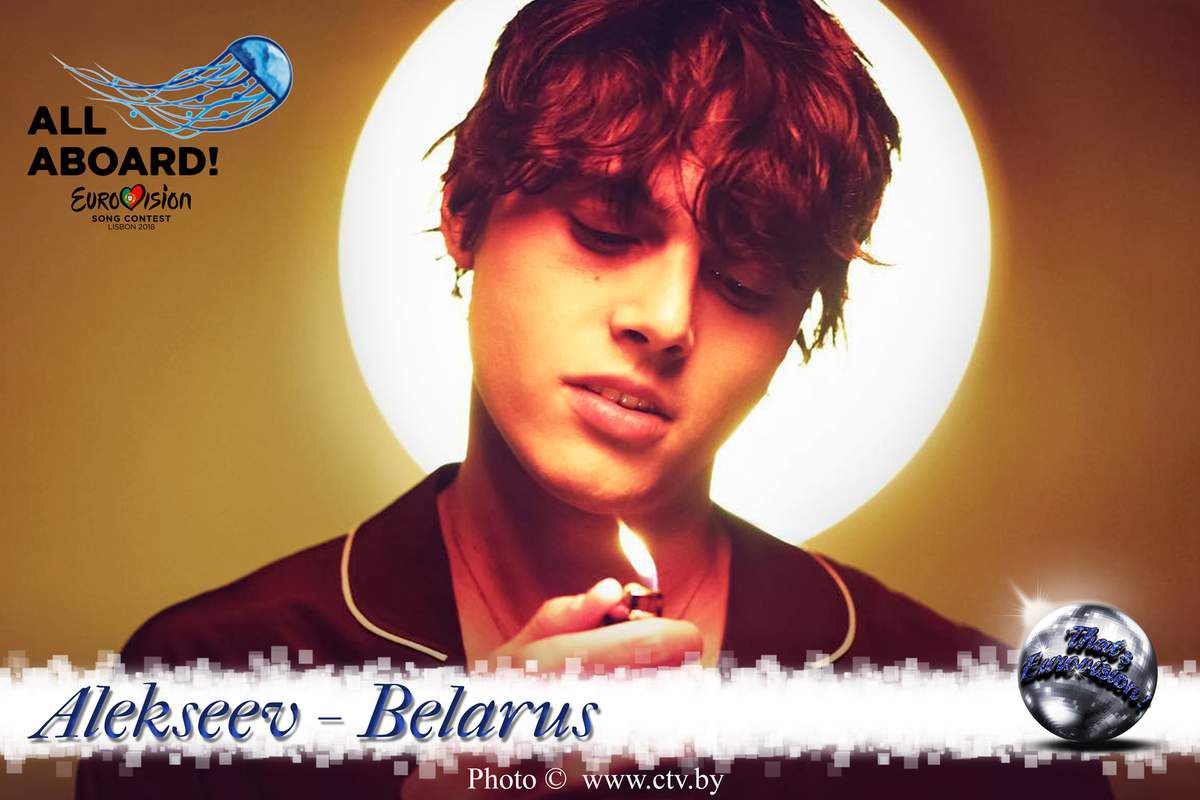 Présentation graphique : Ludovic PICAVET
Alekseev "Forever" (Official Video)