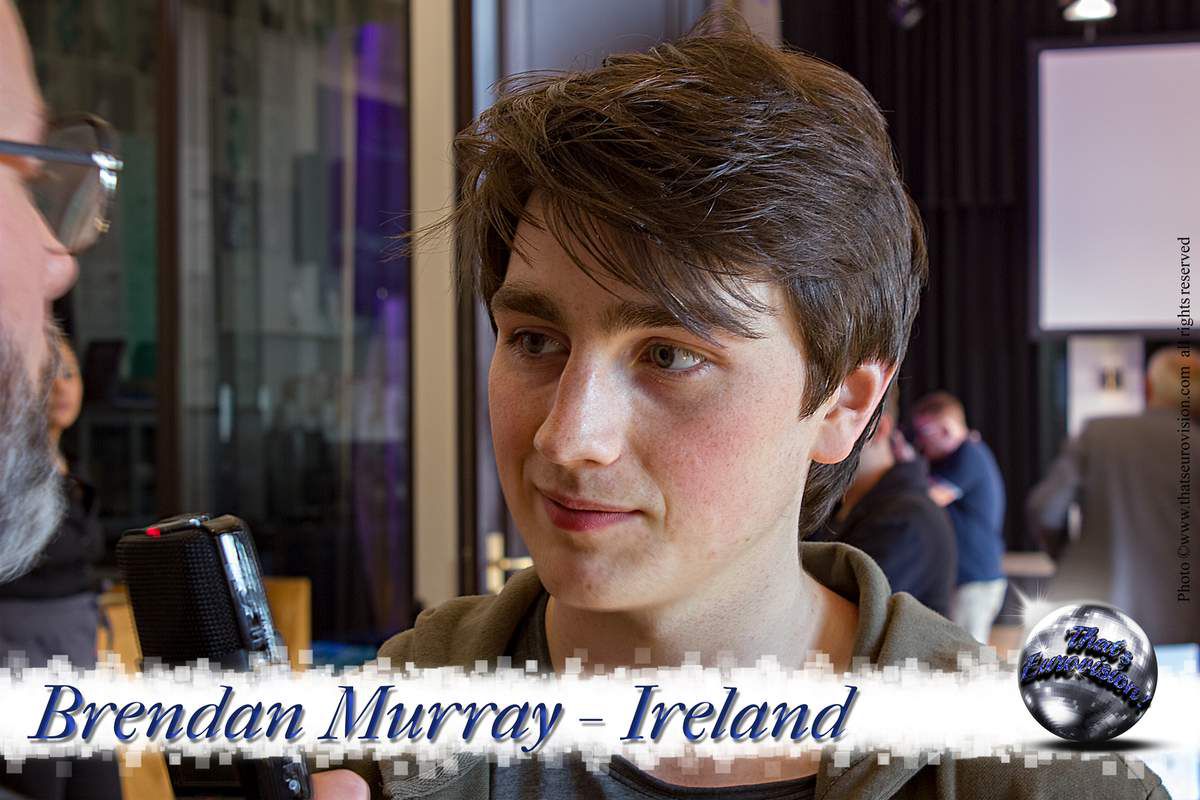 En Français please!
Brendan Murray va représenter l'Irlande au 62ème Concours Eurovision en Ukraine avec la chanson "Dying to Try". Le jeune chanteur répond à nos questions pendant "l'Eurovision in Concert".
That's Eurovision ! : Bonjour Brendan, sois le bienvenu à Amsterdam !
Brendan Murray : Merci beaucoup, c'est la première fois que je viens à Amsterdam, nous sommes arrivés ce matin puisque nous avons passé toute la semaine en Israël. Je suis rentré à Dublin hier pour me rafraîchir un peu. Ici le temps est fantastique ! Et j'espère en voir d'avantage plus tard.
That's Eurovision ! : Comment vis-tu cette aventure Eurovision ?
Brendan : Ça va si vite, c'est formidable. Il y a quelques années de ça, l'Eurovision était un évènement très important à la maison, mes parents ont grandi en écoutant Dana, Johnny Logan, Linda Martin. Je n'étais pas né mais je les connaissais déjà. Je suis né en 1996, je me souviens avoir regardé Mickey Joe Harte, les Jedward, Molly Sterling et Nicky Byrne l'année dernière. C'était génial pour moi car je suis un grand fan. Je suis enchanté de faire partie de toute cette aventure. Je suis impatient de chanter à Kiev.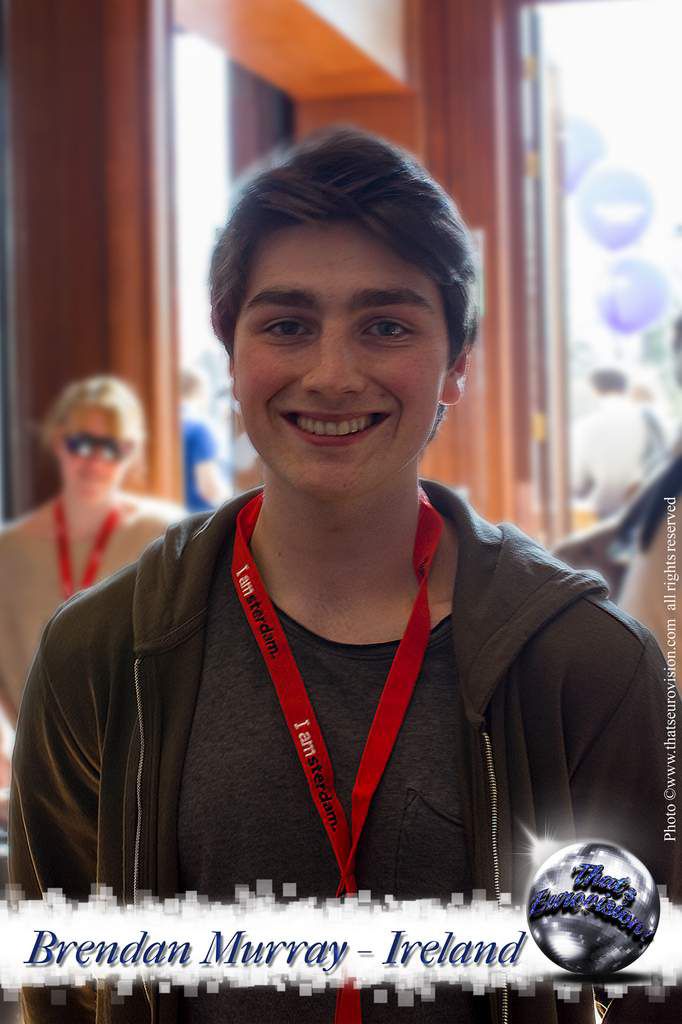 That's Eurovision ! : Ta chanson pour Kiev « Dying to Try » est une jolie ballade, peux-tu me dire ce qu'elle raconte ?
Brendan : La chanson « Dying to Try » parle de plonger dans la foi. C'est une chanson d'amour, même si il n'y a aucune garantie que l'amour gagne.
That's Eurovision ! : Quelle fut la réaction de ta famille et de tes amis quand tu as gagné le droit de représenter l'Irlande à l'Eurovision ?
Brendan : Ils ne pouvaient pas s'en remettre, c'est une opportunité qui ne frappe pas tous les jours à ta porte, pour moi c'est juste fantastique…
That's Eurovision ! : Comme tu es un jeune artiste, l'Eurovision n'était peut-être pas la chose que tu rêvais de faire ?
Brendan : Si, c'est important pour moi, c'est comme une tradition chez nous, par exemple Johnny Logan a eu beaucoup de succès partout dans le monde, et maintenant pour moi d'être projeté sur la même scène, c'est un honneur.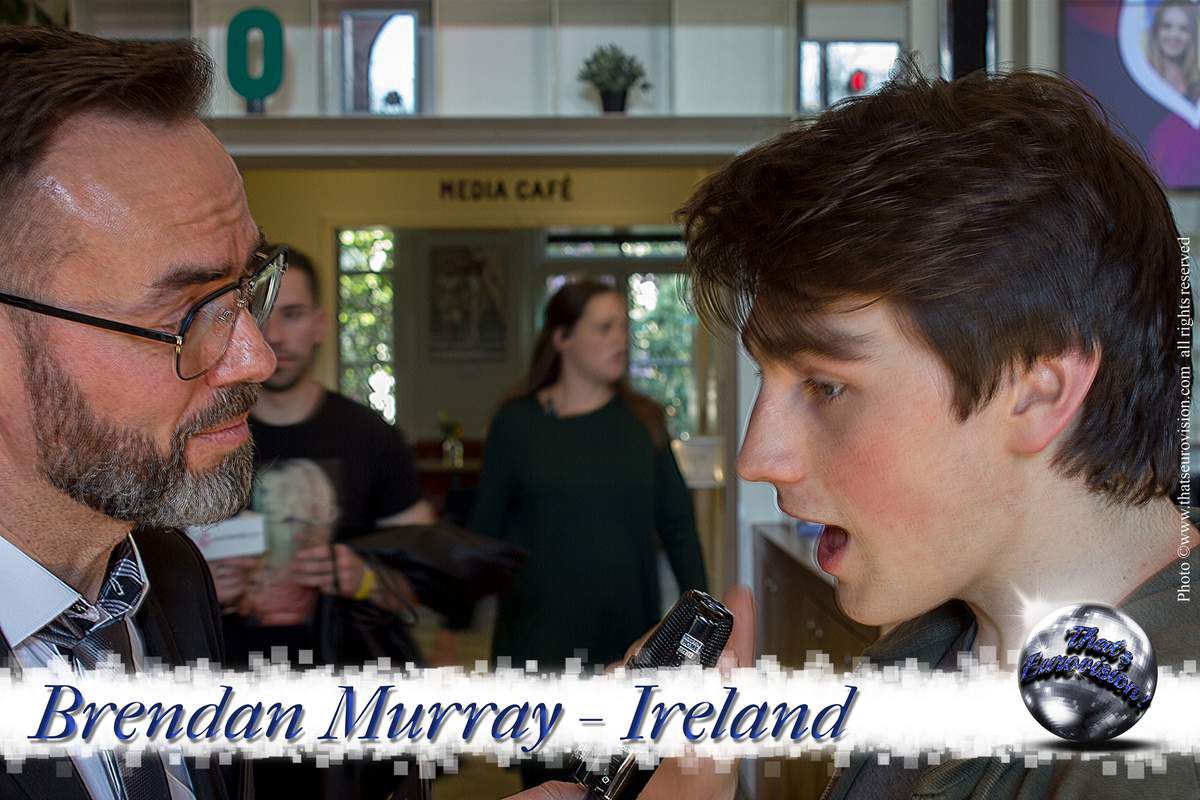 That's Eurovision ! : L'Irlande a offert au Concours une partie de ses plus grands succès, vous avez gagné 7 fois, mais ces dernières années, le succès n'était plus au rendez-vous. Selon toi, quelle est la raison de ce désintéressement ?
Brendan : Eh bien la dernière fois que nous avons gagné, c'était en 1996, l'année de ma naissance, donc maintenant j'espère que ça me portera chance. Ce serait un honneur pour moi. Alors oui, on fera tout pour gagner cette année.
That's Eurovision ! : Parmi les chansons de cette Eurovision 2017, y en a-t'il une que tu préfères ?
Brendan : Cette année j'aime les Pays-Bas, O'G3NE. Leurs harmonies sont formidables, leur chanson est fantastique, j'aime aussi la Norvège, le Danemark, la Roumanie, c'est une super chanson, mais il y en a tant d'autres dans ma liste… J'ai beaucoup écouté toutes ces chansons ces trois dernières semaines.
That's Eurovision ! : Quand tu ne chantes pas que fais-tu ?
Brendan : Je dors et je bois du thé, du café, pour tenter de rester éveillé. J'aime aussi jouer de la guitare.
That's Eurovision ! : Que veux-tu dire à nos lecteurs en France et ailleurs ?
Brendan : Je veux remercier tous ceux qui me soutiennent en France, qui écoutent et qui aiment ma chanson. C'est sûr, j'ai hâte de chanter à Kiev ! J'espère que vous voterez pour moi !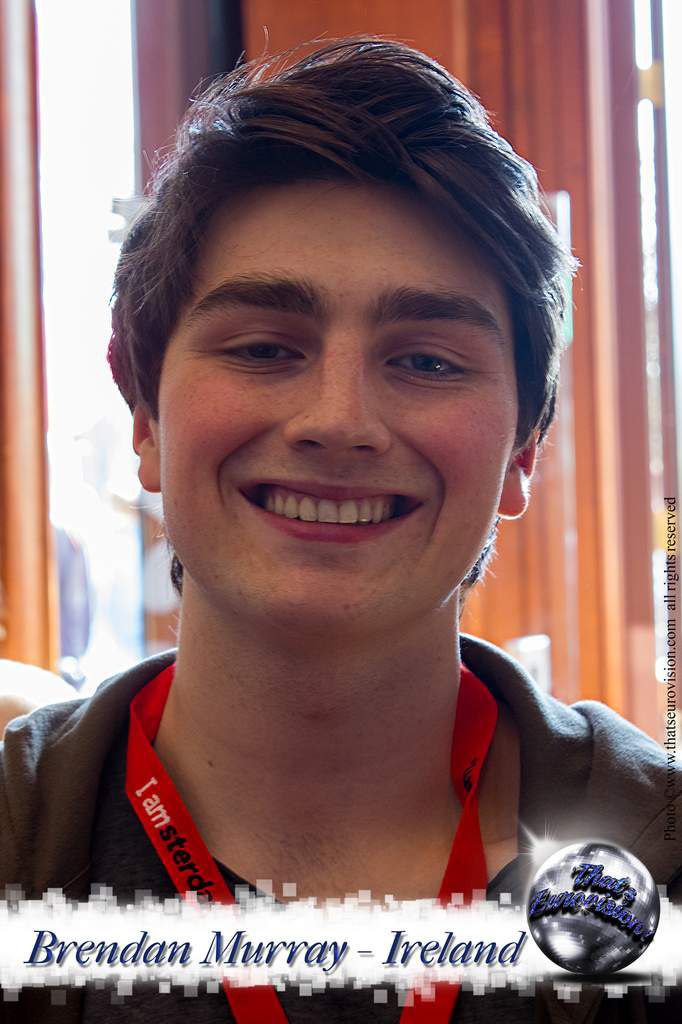 In English s'il vous plaît !
Brendan Murray will represent Ireland during the 62nd Eurovision Song Contest in Ukraine with the song "Dying to Try". The young singer anwers our questions during "Eurovision in Concert".
That's Eurovision! : Hello Brendan, Welcome in Amsterdam!
Breandan Murray : Thank you very much, this is my first time in Amsterdam and we flew this morning, as we were in Israel all week. I went back to Dublin yesterday, to freshen up a bit. Here the weather is fantastic! And I hope I will see a lot later on.
That's Eurovision! : How do you live this Eurovision adventure?
Brendan : It goes so fast, it's amazing. Years ago, Eurovision was a huge event in my house, my parents grew up listening to Dana, Johnny Logan, Linda Martin, and so I wasn't born but I heard about them. I was born in 1996, I remember watching Mickey Joe Hart, Jedward, Molly Sterling and last year Nicky Byrne. So it was huge to me cause I'm a massive fan. I'm delighted to be part of the whole experience. I can't wait to perform in Kiev.
That's Eurovision! : Your song for Kiev "Dying to Try" is a beautiful ballad, can you please tell us the story of this song?
Brendan : The song « Dying to Try » is about to take a leap of faith. It's a love song, even if there's no guaranty that love will work.
That's Eurovision! : What was the reaction of your family and friends when you won the right to represent Ireland in Eurovision ?
Brendan : They just couldn't ger over, It's not an opportunity that knocks at your door everday, for me it was just fantastic…
That's Eurovision! : As your are a young artist, maybe Eurovision is not the thing you dream to do?
Brendan : It's important to me yeah, it's a big tradition at home, like Johnny Logan had great success all over the world, and for me now, to be settled into this place, it's a like an honour to be here.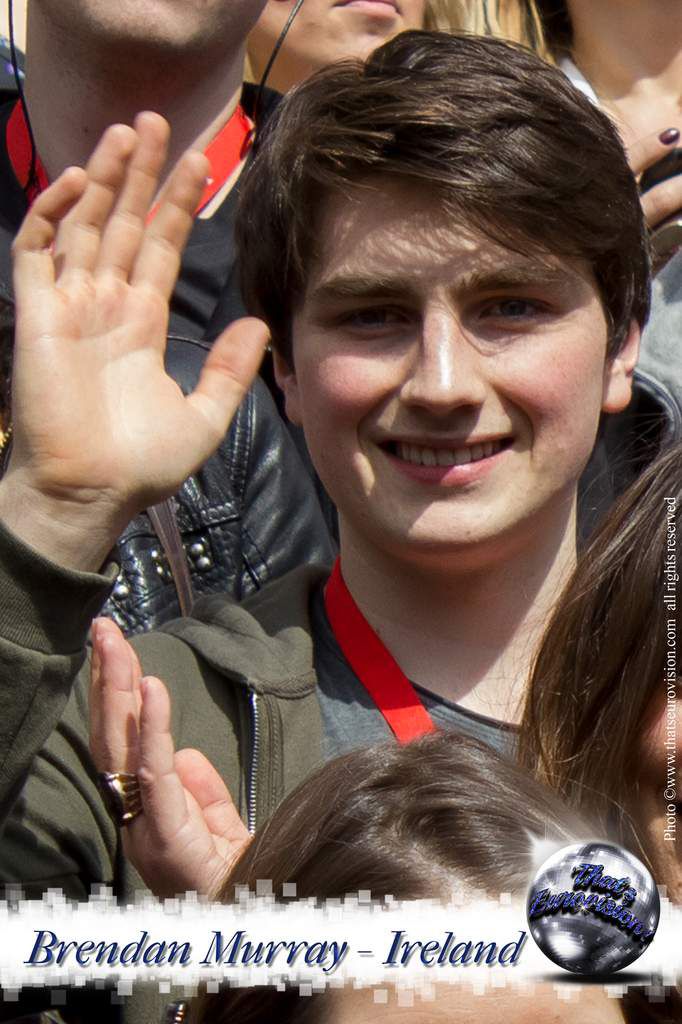 That's Eurovision! : Ireland offered the Contest a part of its greatest hits, you won 7 times, but these last few years it has been unsuccessful. According to you, what is the reason for such disenchantment?
Brendan : Well, the last time we won was in 1996, that was the year I was born, so I'm hoping now I will be lucky, it would be an honour for me. So yeah, we will go for it on this year!
That's Eurovision! : Have you got a favourite song among the ones for this 2017 Eurovision?
Brendan : I love The Netherlands this year, O'G3NE. Their harmonies are wonderful, their song is fantastic. I also love Norway this year, Denmark, Romania, it's a huge song, I got so many more in my list…I have listened a lot to their songs those last three weeks.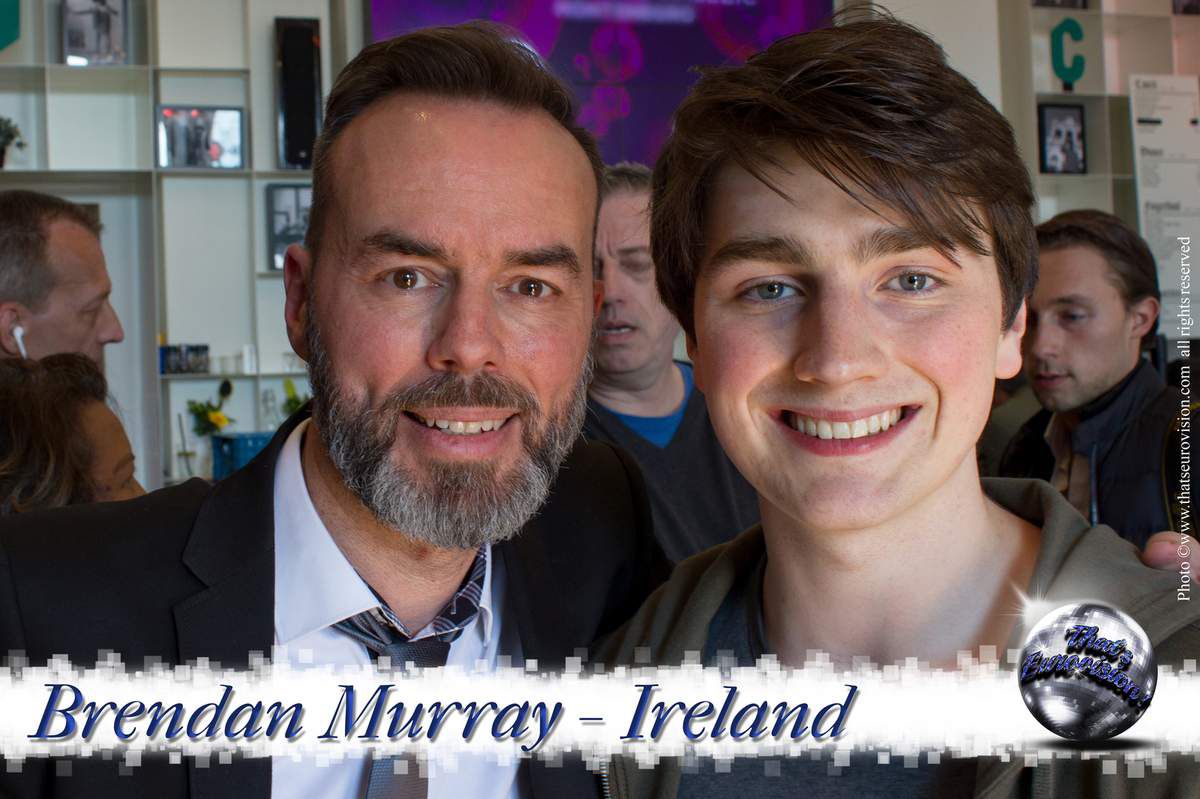 That's Eurovision! : When you are not singing, what are you doing?
Brendan : I'm sleeping and I'm drinking tea, drinking coffees, trying to stay awake. I love to play guitar.
That's Eurovision! : What do you want to say to our readers in France or anywhere else?
Brendan : I wanna thank erveryone in France who supports me, who is listening to my song, who loves my song. And yeah, I can't wait to perform in Kiev! I hope you will vote for me!
Photos & Présentation graphique : Ludwig
Ireland - Brendan Murray "Dying To Try" (Official Video)