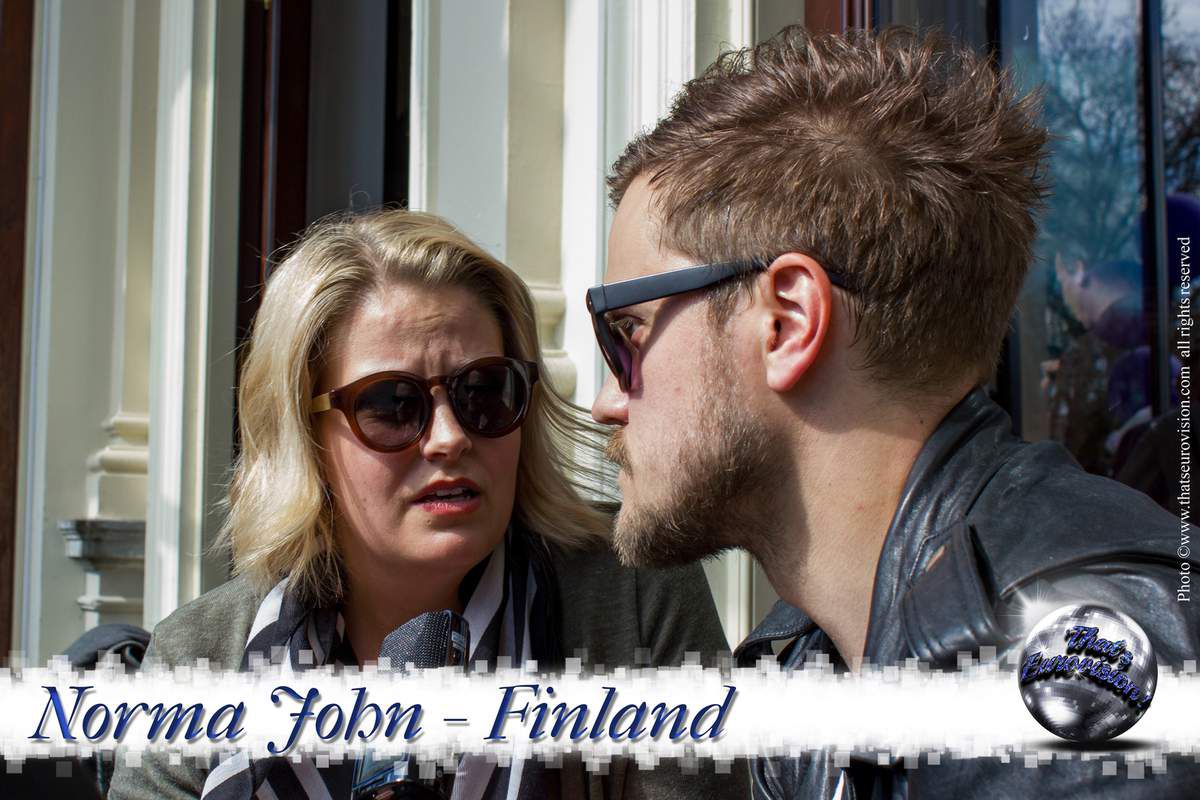 En Français please!
Norma John va représenter la Finlande en Ukraine avec la chanson "Blackbird". Leena et Lasse ont répondu à nos questions à Amsterdam. Deux artistes délicieusement sympathiques, deux amoureux de la musique.
That's Eurovision ! : Bonjour Leena, bonjour Lasse, soyez les bienvenus à Amsterdam pour cet "Eurovision in Concert" !
Est-ce la première fois que vous venez aux Pays-Bas ?
Leena : Non, j'y suis déjà venue mais pas Lasse…
Lasse : Oui, pour moi c'est la première fois.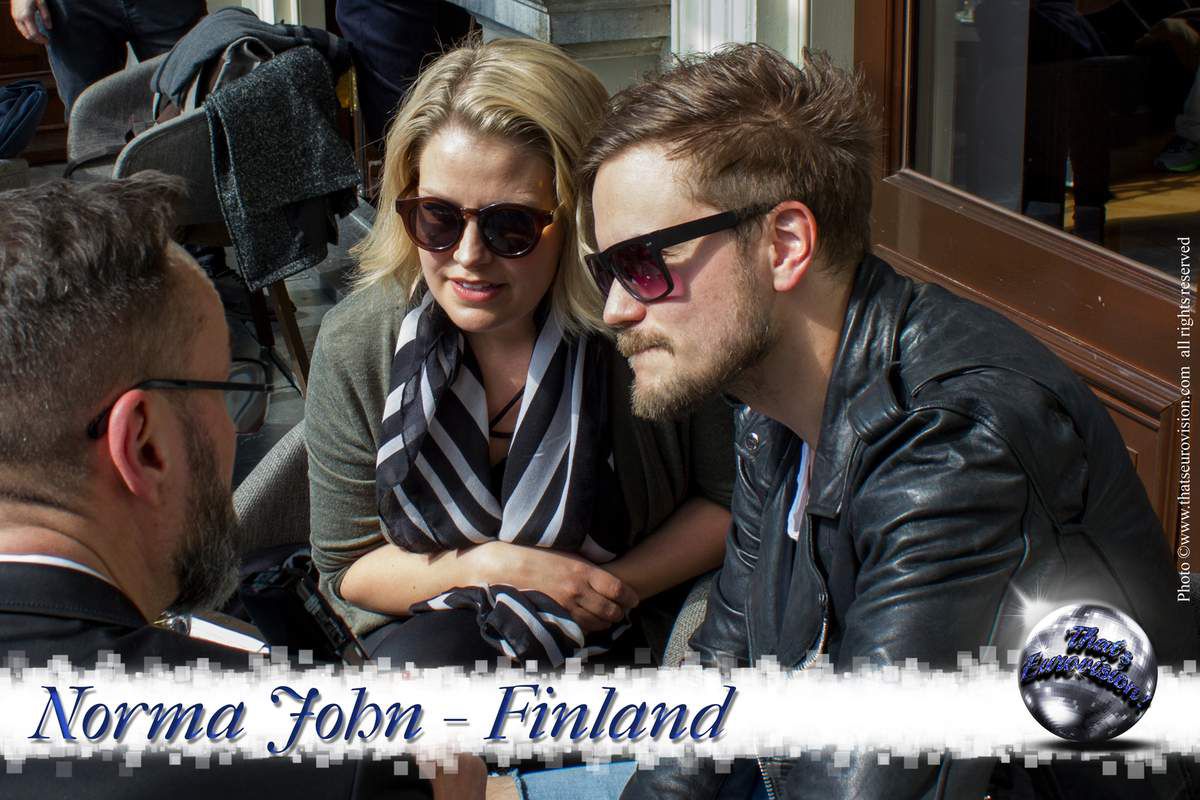 That's Eurovision ! : Vous allez chanter "Blackbird", une chanson envoutante à Kiev. Pouvez-vous me dire comment ce titre a vu le jour ?
Leena : Nous faisons toujours les chansons de la même manière, nous nous asseyons et Lasse commence à jouer et moi je commence à écrire, oui, j'ai vraiment toujours besoin d'un crayon et d'un papier, afin d'être toujours prête à écrire…
Lasse : La vieille école (rires)
Leena : Oui, la vieille école,
Lasse : Et ça vient comme ça…
Leena : Oui, et si ça ne vient pas de suite, ça ne viendra jamais !
Lasse : Nous le faisons d'une façon spontannée, et pour "Blackbird", ça nous a pris une heure et demie pour lui donner vie. Tu vois, il faut faire confiance à ton intuition et te laisser te guider (rires).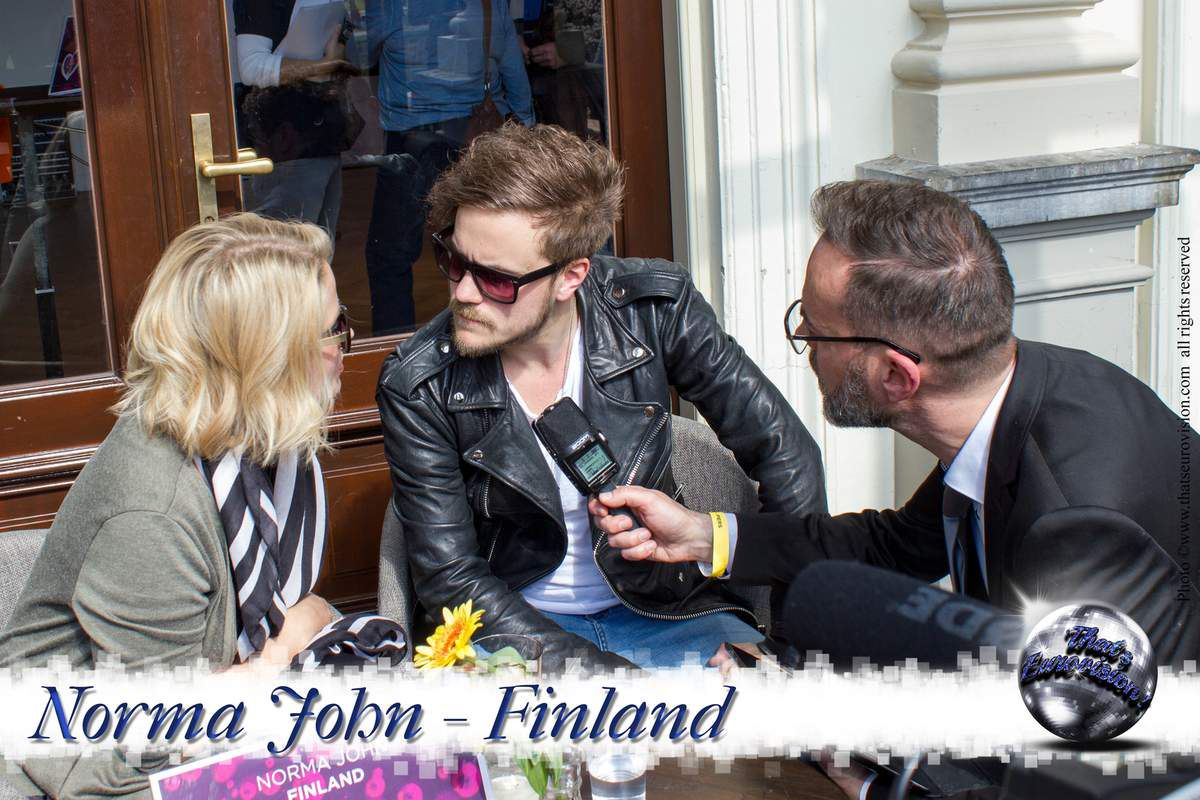 That's Eurovision ! : Est-ce que l'Eurovision était un but en soi quand vous avez commencé à chanter ?
Lasse : Pas vraiment, nous avons toujours regardé l'Eurovision avec nos familles, donc en un sens c'est un peu comme si c'était un rêve. Tu vois, quand nous avons créé ce groupe, ce n'était pas tout à fait notre but premier, c'était simplement pour faire de la musique.
Leena : Quand j'étais petite, je rêvais toujours de monter sur scène, c'est donc incroyable, c'est comme un rêve qui devient réalité.
That's Eurovision ! : Dites m'en un peu plus à propos de vos carrières respectives. D'un point de vue artistique, pouvez-vous me dire quand tout a commencé ?
Lasse : Ca fait 12 ans que je suis musicien. J'ai beaucoup travaillé pour des émissions de télévision en Finlande, joué dans des groupes. J'ai fait pas mal de choses différentes avec des artistes en Finlande et en Scandinavie. Notre groupe existe depuis 15 ans…
Leena : Oui, nous étions ados quand nous nous sommes rencontrés et avons commencé à faire de la musique ensemble.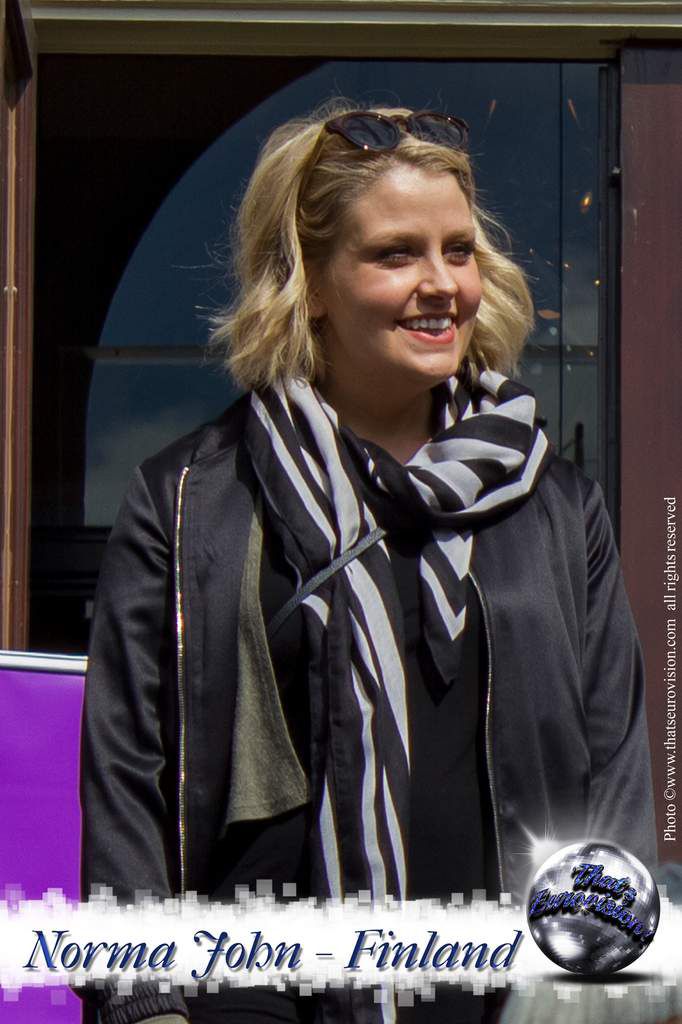 That's Eurovision ! : Quand Leena rencontre Lasse, à quoi ressemble un jour de répétitions ?
Lasse : En fait, nous vivons dans des villes différentes…
Leena : Oui, mais nous nous voyons chaque semaine je pense…
Lasse : Et nous nous appelons aussi, pour parler musique, nous envoyer des fichiers quand nous avons de nouvelles chansons.
Leena : En fait, c'est comme si l'on avait toujours besoin d'être ensemble !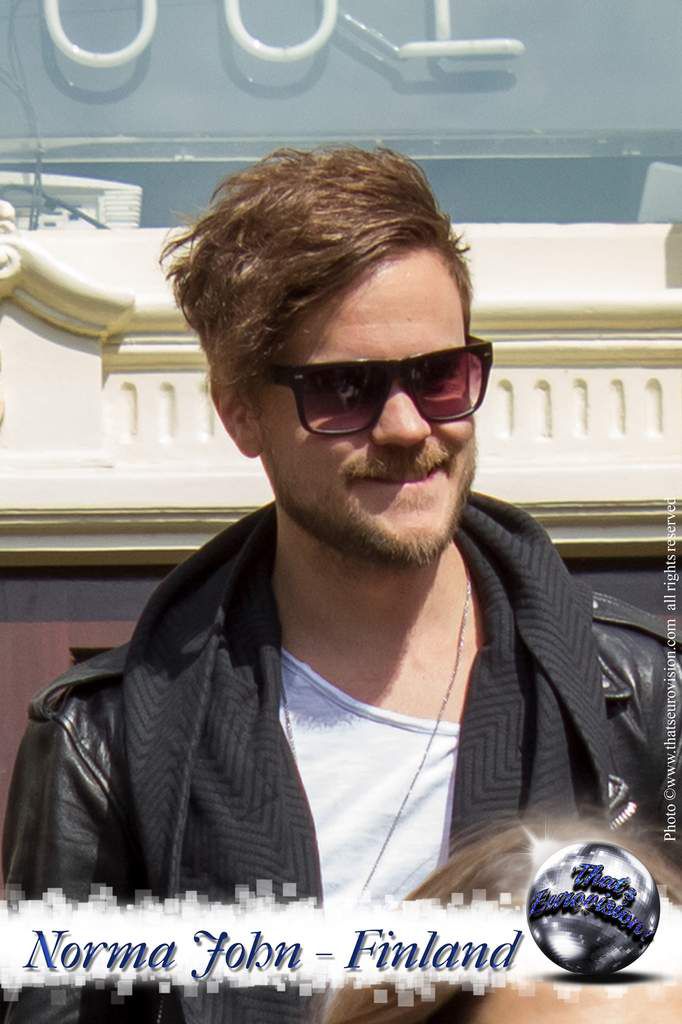 That's Eurovision ! : Allez-vous enregistrer un album après le Concours ? Et si oui, à quoi ressemblera t'il ?
Leena : Oui nous l'espérons, nous devons sortir de nouvelles choses.
Lasse : "Blackbird" est comme une introduction à notre musique, mais bien sur nous faisons aussi d'autres styles de chansons, des choses plus rhytmées, etc… Nous ne pensons pas à cela, on fait ce que l'on a à faire et j'espère que nous pourrons choisir une dizaine de chansons parmi la centaine que nous avons écrites Durant ces 15 années. On va devoir s'y atteler tous les deux…
Leena : Et choisir les chansons !
That's Eurovision ! : Un petit message pour vos fans ?
Leena : Nous sommes super heureux de votre soutien, c'est incroyable. Les fans de l'Eurovision sont si passionnés et ils vous encouragent. Tu peux sentir cet amour.
Lasse : Alors envoyez-nous votre amour, nous vous le renverrons en retour.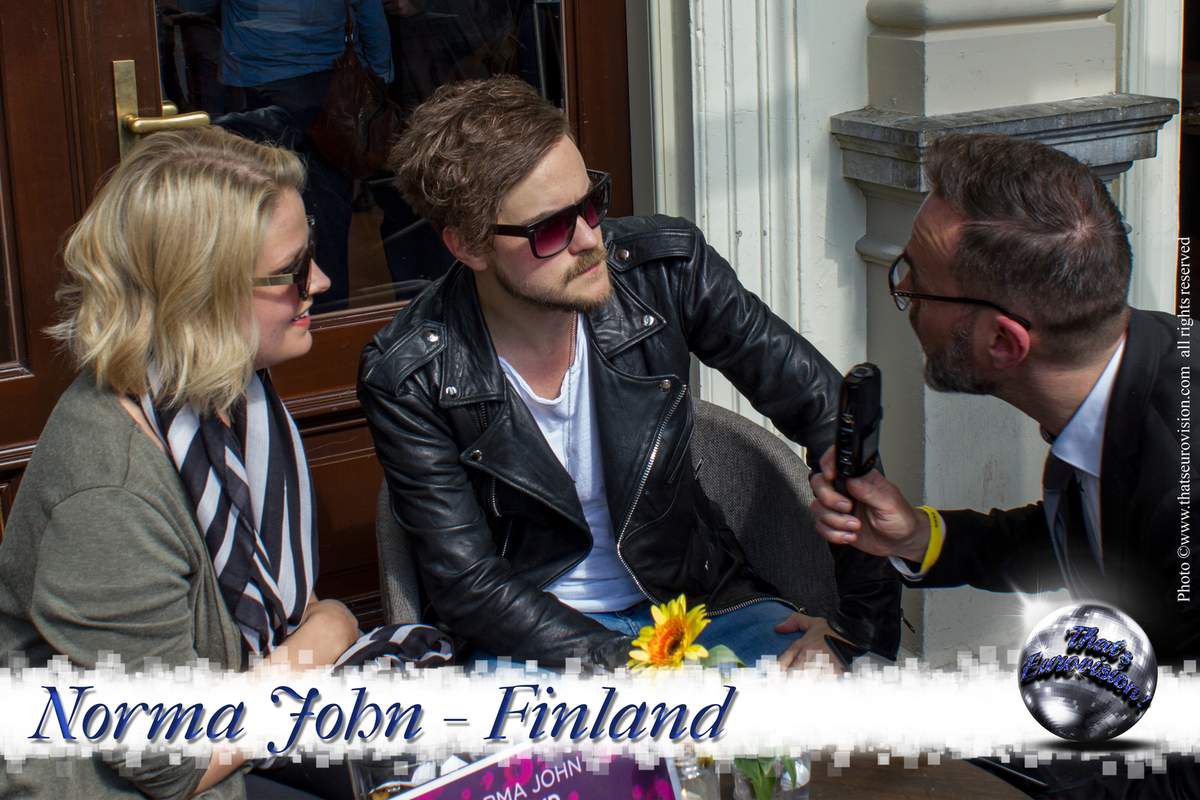 In English s'il vous plaît !
Norma John will represent Finland in Ukraine with the song "Blackbird". Leena and Lasse answered our questions in Amsterdam. Two deliciously sympathetic artists, two music lovers.
That's Eurovision! : Hello Leena, hello Lasse, welcome in Amsterdam for this « Eurovision in Concert »!
Is this your first time in The Netherlands?
Leena : No, I've been here before but Lasse hasn't…
Lasse : Yes, it's my first time yeah.
That's Eurovision! : You will sing "Blackbird", an enchanting song in Kiev. Can you tell me how it was born?
Leena : We always make songs the same way, we sit down and Lasse starts playing and I start writing so I really need to have a pen and some paper, just to keep my hand moving…
Lasse : Old school! (laughs)
Leena : Yeah, old school,
Lasse : And it just comes out like that…
Leena : Yeah, and if it doesn't come in that moment, it doesn't come at all!
Lasse : We are very spontaneous in that way, and "Blackbird", I think it took one hour and a half to be ready. You see, you have to trust your intuition and let it just fly I guess (laughs).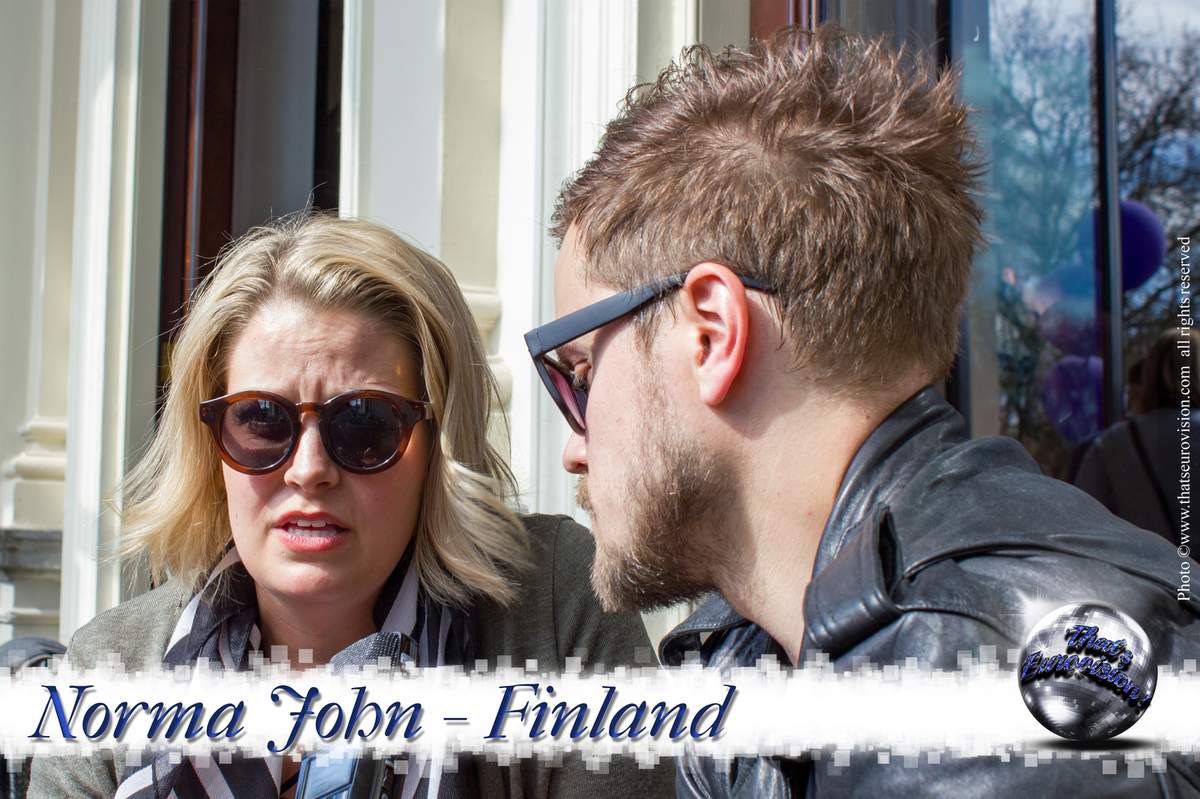 That's Eurovision! : Was Eurovision a goal to reach when you started to sing?
Lasse : Not really, we have always watched Eurovision with our families, so in a way it has been as one of our dreams. You see, when we started this band, that wasn't really our first dream, it was always only to do music.
Leena : When I was a child, I used to dream about being on stage, so now it's like unbelievable, a dream come true.
That's Eurovision! : Tell me a bit more about your respective careers. From an artistic point of view, can you tell me when the very beginning for you was?
Lasse : I've been a musician for about 12 years. I've done a lot of TV shows in Finland, playing in bands. I've done quite a lot of different things with some artists in Finland and in Scandinavia. We had our band for 15 years…
Leena : Yes, we were teenagers when we meet and began to make music together.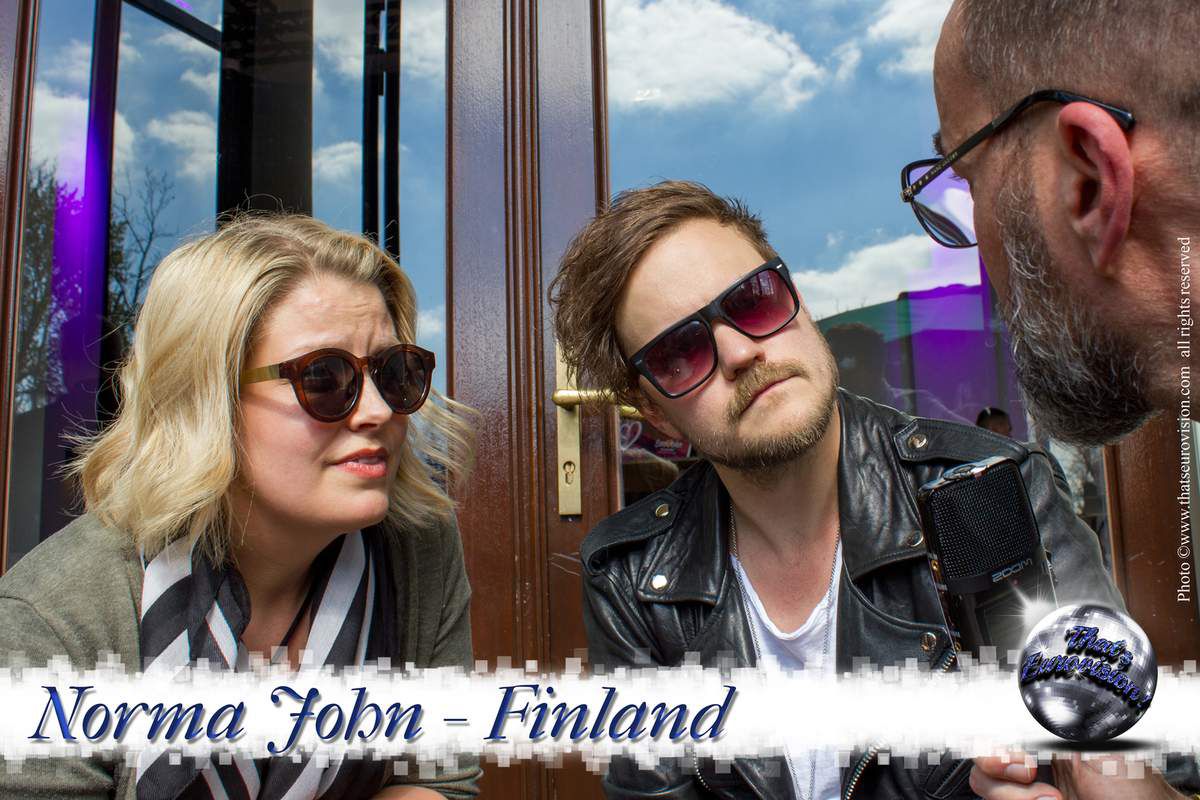 That's Eurovision! : When Leena meets Lasse, how does a rehearsal day go by?
Lasse : Actually, we live in different cities…
Leena : Yes, but we see each other every week I think…
Lasse : And we phone each other too, about music, sending files if we have some new songs.
Leena : Actually it's like we have to be together!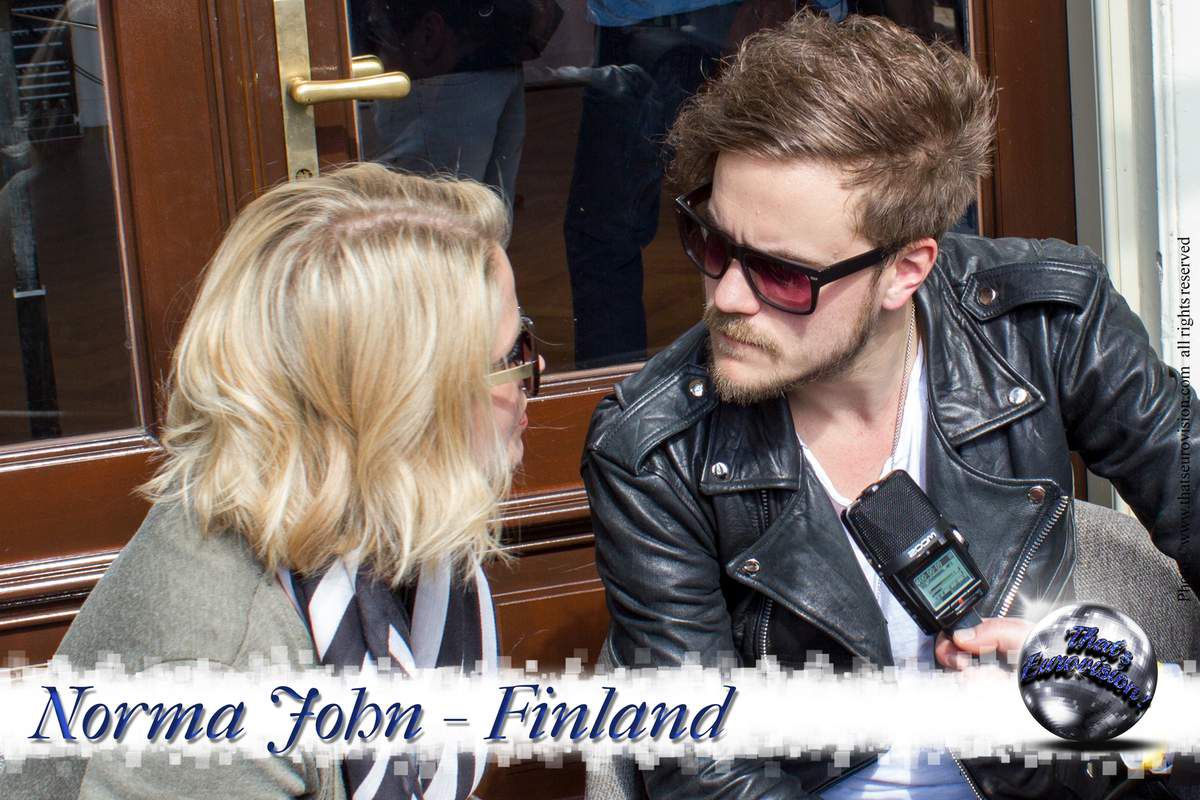 That's Eurovision! : Will you record an album after the Contest? And if yes, how will it look like?
Leena : We hope so, and we have to get some music out.
Lasse : "Blackbird" is like an introduction to our music, but of course we have different kinds of songs, like rhythm sounds, uptempo and so on whatever. We don't think about it, we just do our things and I really hope that we can actually choose some ten songs now, cause we almost have something like an hundred songs during these last 15 years. So we have to put our heads together…
Leena : And pick the songs!
That's Eurovision! : A little message for your fans?
Leena : We've been so happy about the support, it's been amazing. Eurovision fans are so passionate and they really support you. You can feel the love.
Lasse : So sent the love, we will sent it back.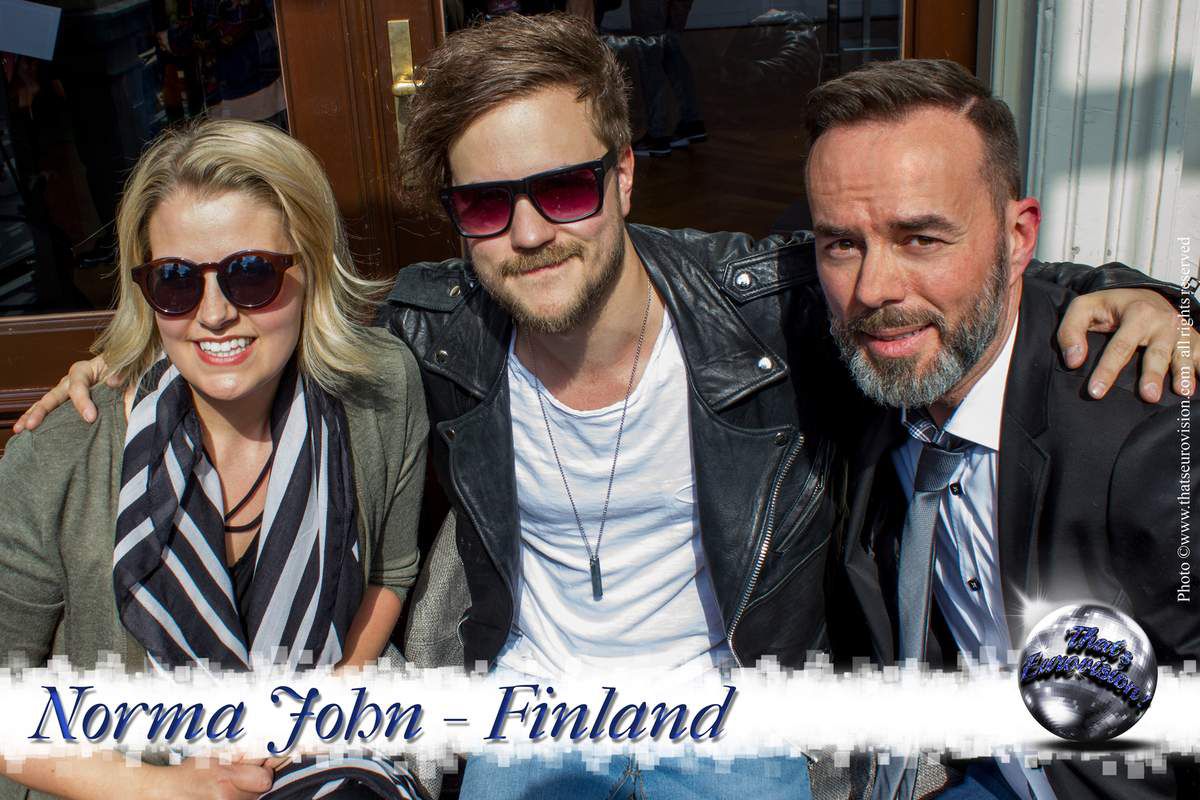 Photos & Présentation graphique : Ludwig
Finland - Norma John "Blackbird" (Official Video)