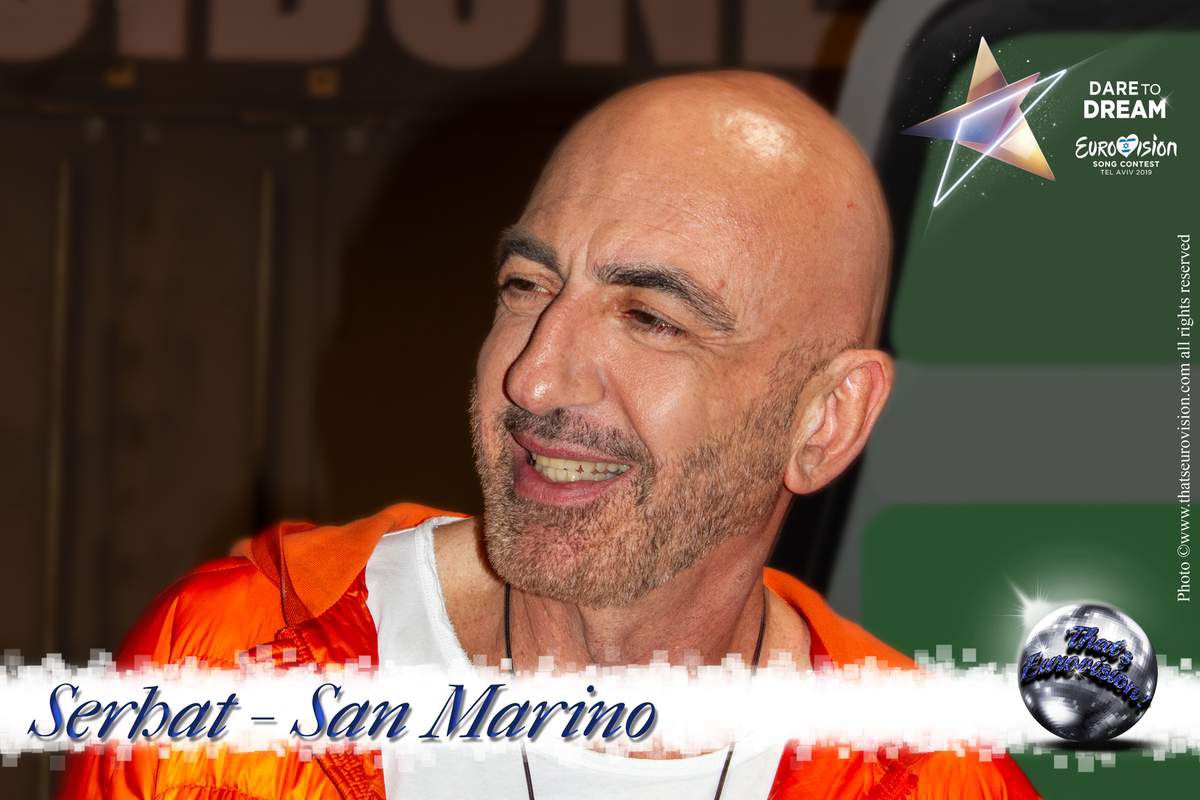 En Français please!

Serhat va représenter Saint-Marin pour la deuxième fois au Concours Eurovision.
Nous avons pu lui poser quelques questions lors de son passage à Amsterdam pour le « Eurovision in Concert ».
Voici l'interview d'un gentleman, d'un amoureux de la vie.
That's Eurovision ! : Bonjour Serhat, sois le bienvenu à Amsterdam !
Te voilà donc de retour à l'Eurovision, comment te sens-tu ?
Serhat : Je me sens bien ! Et toi ? Question suivante !(mort de rire)
That's Eurovision ! : (nous sommes toujours en train de rire), Quand as-tu appris que tu allais à nouveau chanter pour Saint Marin ?
Serhat : Laisse-moi réfléchir… un instant… c'était l'année dernière, après le Concours 2018 c'est certain, peut-être en juin.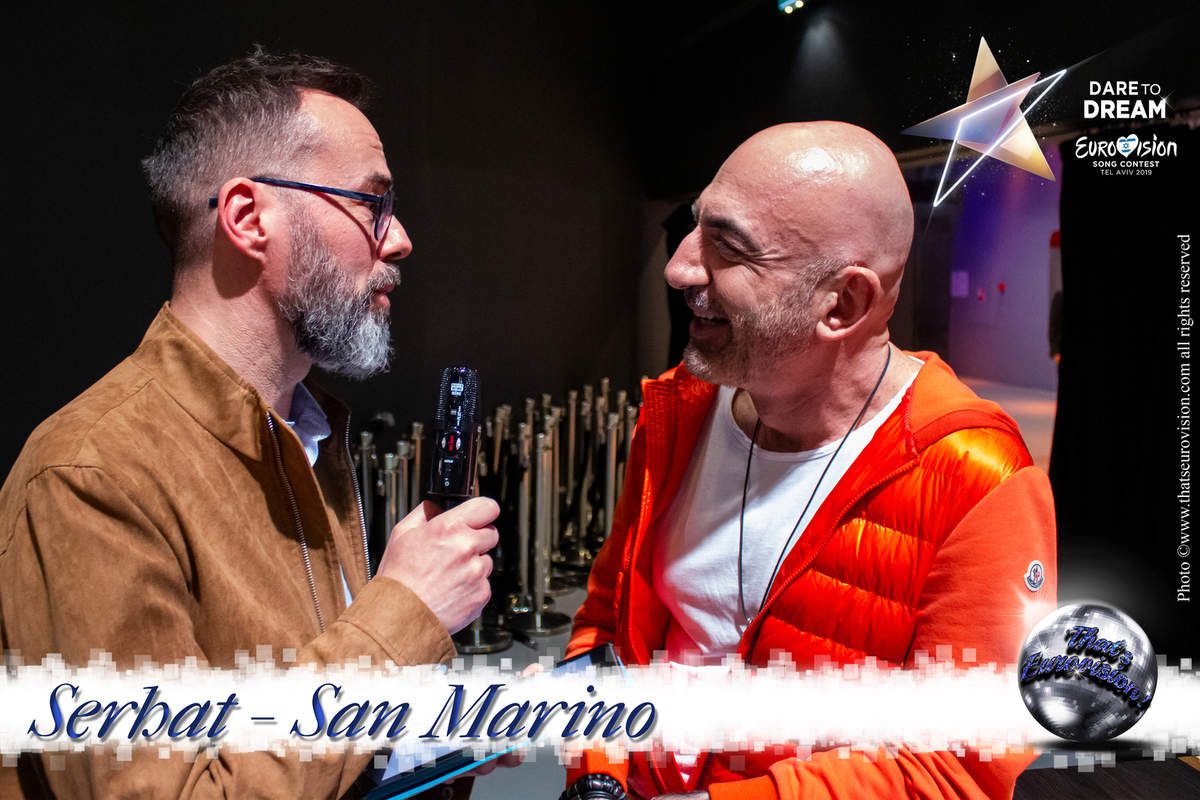 That's Eurovision ! : Sans trahir de secret, que peux-tu me dire de ta prestation pour Tel Aviv ?
Serhat : Je peux t'affirmer qu'il n'y aura pas de cliché, je n'aime pas les clichés à l'Eurovision, ce sera une prestation moderne, ce sera Serhat ! Serhat est toujours lui-même, je ne joue jamais de rôle, je ne copie jamais rien ni personne. Je pense aussi que, grâce à mon metteur en scène, cela sera vraiment impressionnant.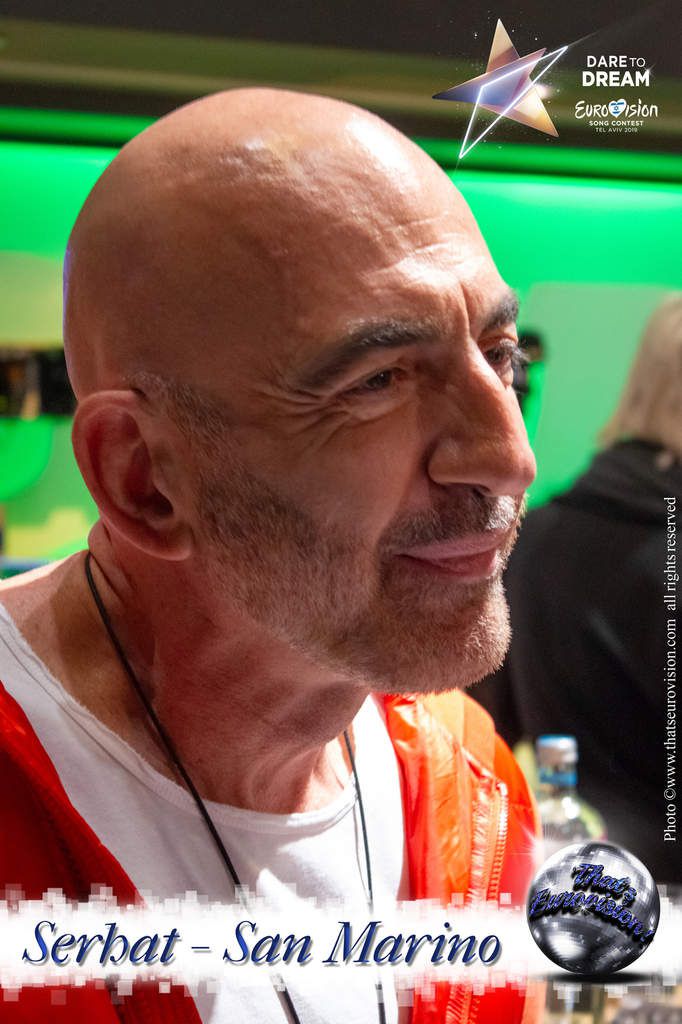 That's Eurovision ! : J'ai appris que tu étais venu à Paris en 2014 et que tu y avais enregistré « Je m'adore », comment cela est-il arrivé ?
Serhat : « Je m'adore », oui ! En fait, j'avais une manageuse, et elle m'a demandé si je voulais chanter cette chanson en français. Elle avait déjà était enregistrée en anglais. Jacques Veneruso a écrit les paroles. Pour la petite histoire, la chanson n'avait pas été distribuée aux radios en France de toute l'année.
Et puis, quand elle est devenue numéro un en Allemagne pendant six semaines dans les classements de dance music, les radios françaises se sont dit « oh, c'est la même chanson ? » (rires). Mais, « Je m'adore » est un tournant de ma vie. Elle a été numéro deux au Royaume Uni ; une chanson française chantée par un turc ! (rires).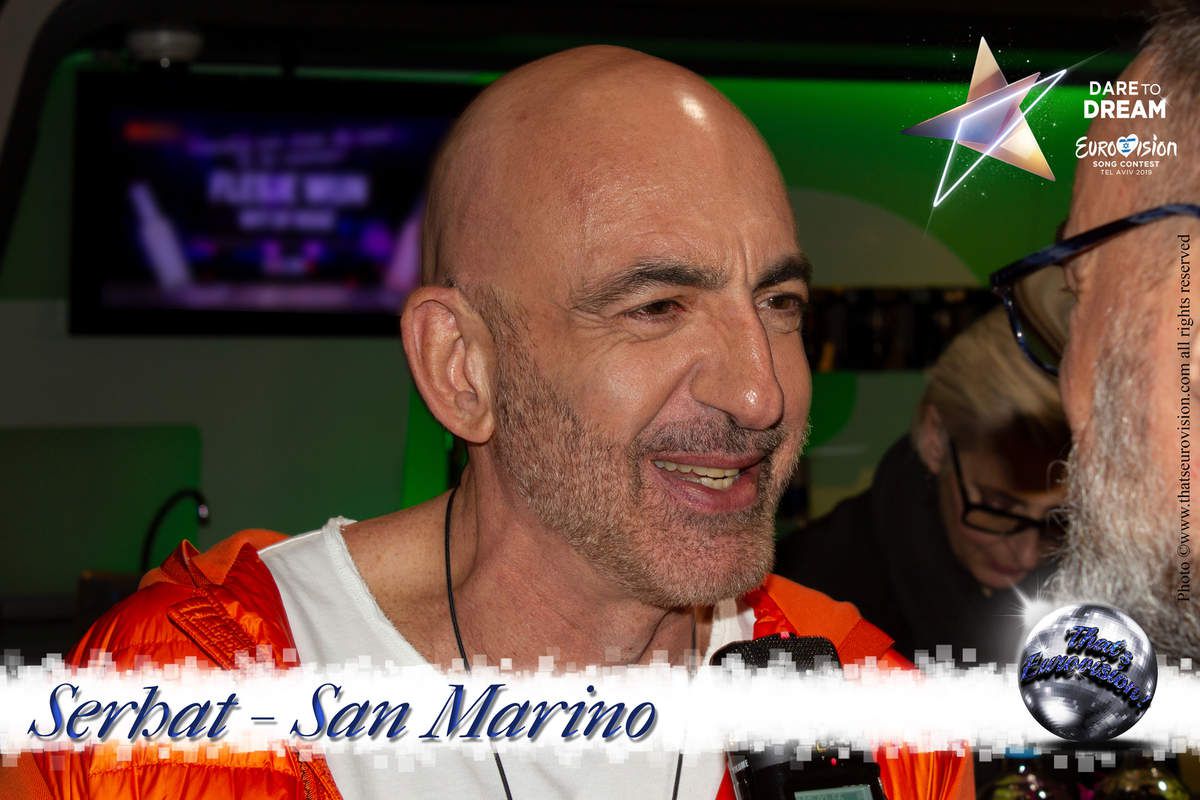 That's Eurovision ! : Parle-moi un peu de Serhat, qui est l'homme derrière l'artiste ?
Serhat : Je suis un gars très sensible, très fragile, très discipliné mais un scorpion…
That's Eurovision ! : Si tu devais rencontrer le jeune Serhat à Istanbul, quel conseil lui donnerais-tu ?
Serhat : Je lui dirais, ne stresse pas. Les gens ne remarquent rien. Mais moi je remarque tous les détails, je me stresse, et au final, je me fatigue. Pourtant à la fin de la journée, je suis heureux.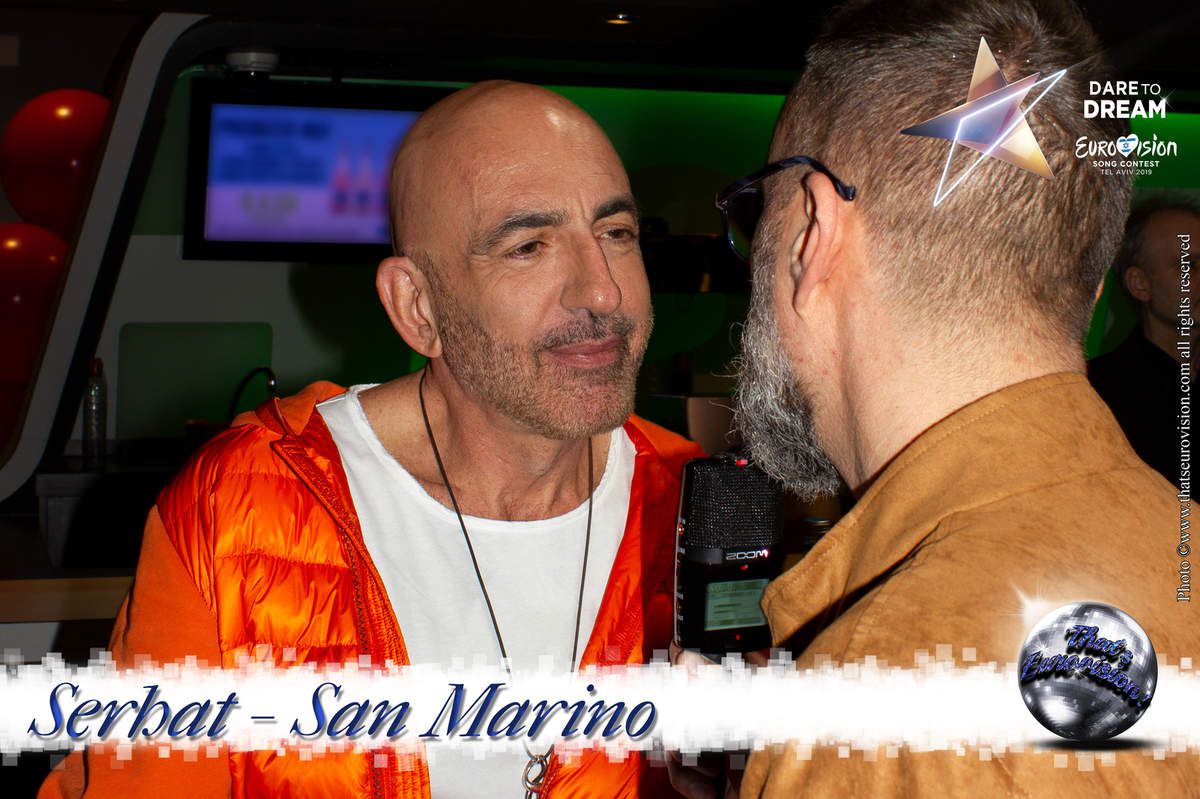 That's Eurovision ! : Imagine que je sois ton bon génie, je t'offre la possibilité de revivre ton passé, tu ne pourras rien changer, où aimerais-tu aller ?
Serhat : J'étais un enfant assez turbulent, toutes les photos le prouvent. C'est pourquoi j'aimerais me voir à l'âge de 2 ou 3 ans en train de jouer avec les autres enfants. J'aime beaucoup les enfants.
That's Eurovision ! : Voudrais-tu laisser un message à nos lecteurs en France ?
Serhat : La France est comme ma deuxième maison, je vais souvent à Paris ou dans le sud de la France. J'aime le bon goût français, c'est vraiment unique. Et puis, j'ai une équipe française ! Mes danseurs viennent de Paris.
Et donc, pour rester fidèle à ma chanson, ce que je peux dire, c'est que la vie est très belle et douce. Si tu as des soucis, « dis simplement, na na na ! ».
That's Eurovision ! te remercie pour ton accueil chaleureux. Nous te souhaitons bonne chance à Tel Aviv.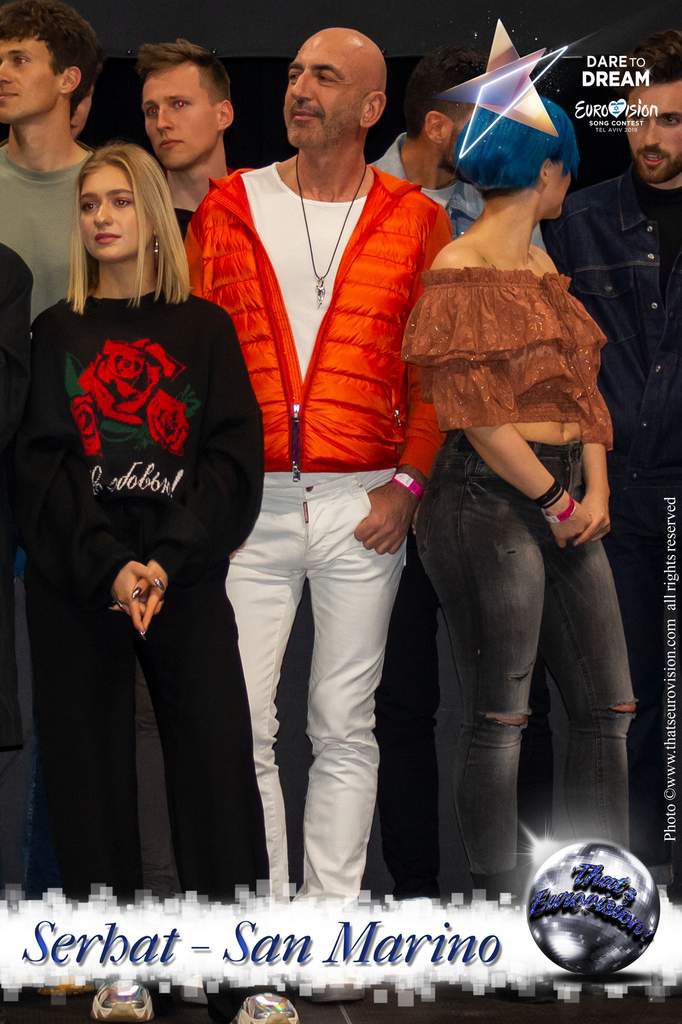 In English s'il vous plaît !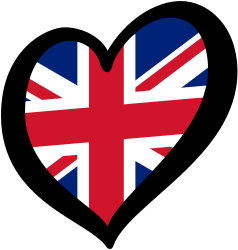 Serhat will represent San Marino for the second time at the Eurovision Song Contest.
We had the opportunity to ask him a few questions during his visit in Amsterdam during the « Eurovision in Concert ».
Here is the interview of a gentleman, a life's lover.
That's Eurovision ! : Hello Serhat, welcome in Amsterdam!
So you are back in Eurovision, how do you feel?
Serhat : I feel good! Do you? Next question! (laughing out loud)….
That's Eurovision ! : (we both are still laughing), When did you know that you would sing for San Marino once again?
Serhat : Let me think… just a moment… it was last year, after the 2018 Eurovision for sure, maybe june or something.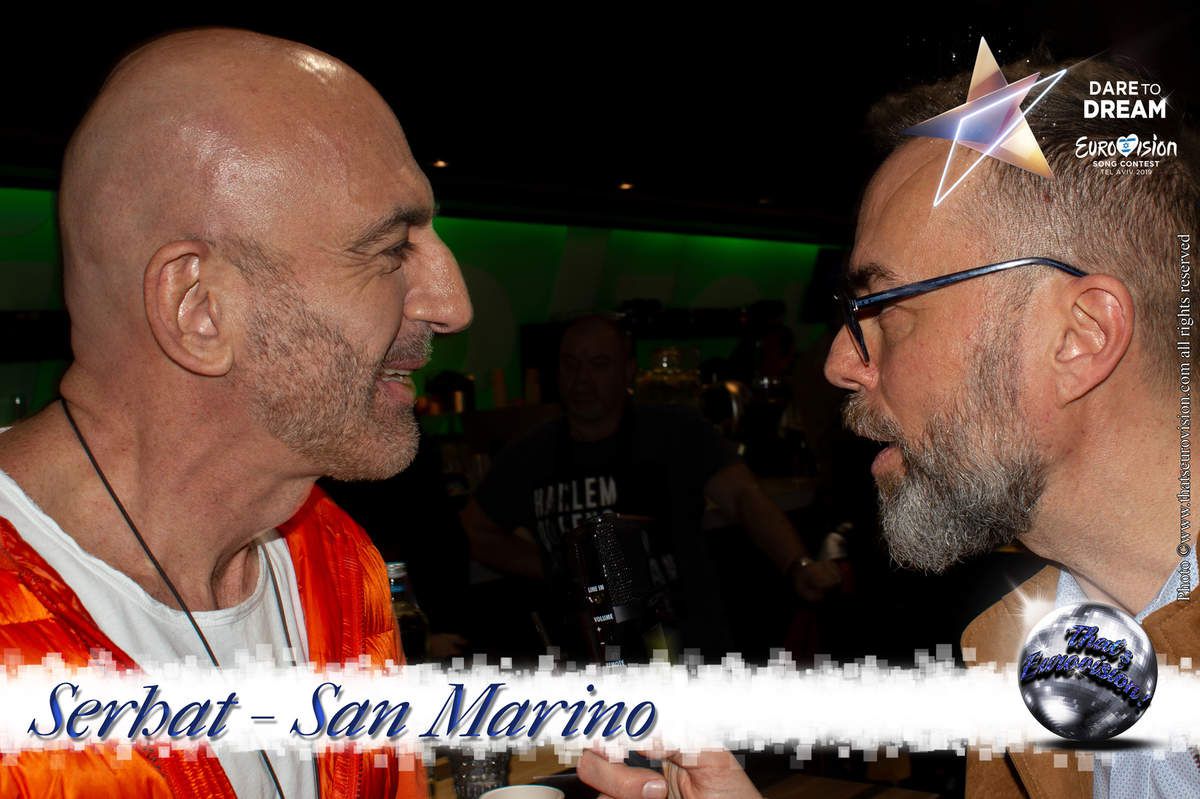 That's Eurovision ! : Without revealing any secret, what can you tell me about your performance in Tel Aviv?
Serhat : I can definitely tell you that there will be no clichés. I don't like clichés in Eurovision, it will be a modern performance, it will be Serhat! Serhat is always himself, I never act, I never copy something or somebody. I think it will be very impressive also thanks to my stage designer.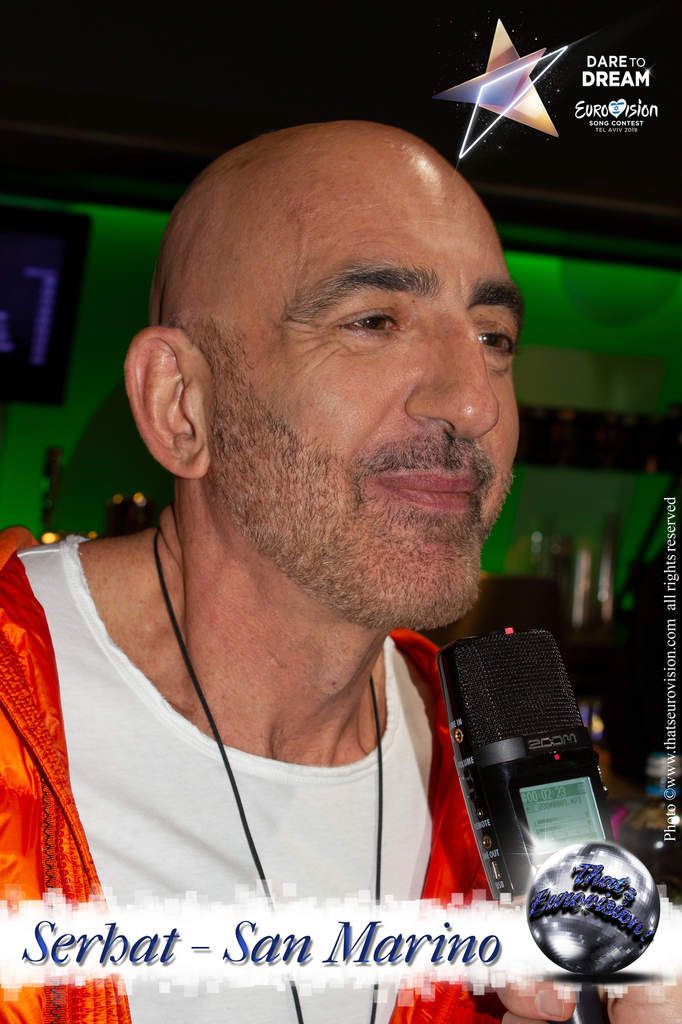 That's Eurovision ! : I learned that you came to Paris in 2014 and recorded "Je m'adore", how did it happened?
Serhat : "Je m'adore" yes! Actually I had a French manager, and she asked me if I would like to sing in French this song. It was already made in English. Jacques Veneruso wrote the lyrics. Just to notice a part of this story, the song wasn't sent to the radios in France during one year long.
Then, after it became number one in Germany six weeks long in all dance charts, the French radio stations said "oh, is this the same song?" (laughs). But "Je m'adore" is a turning point in my life. It comes number 2 in United Kingdom ; a French song sung by a Turkish man! (laughs)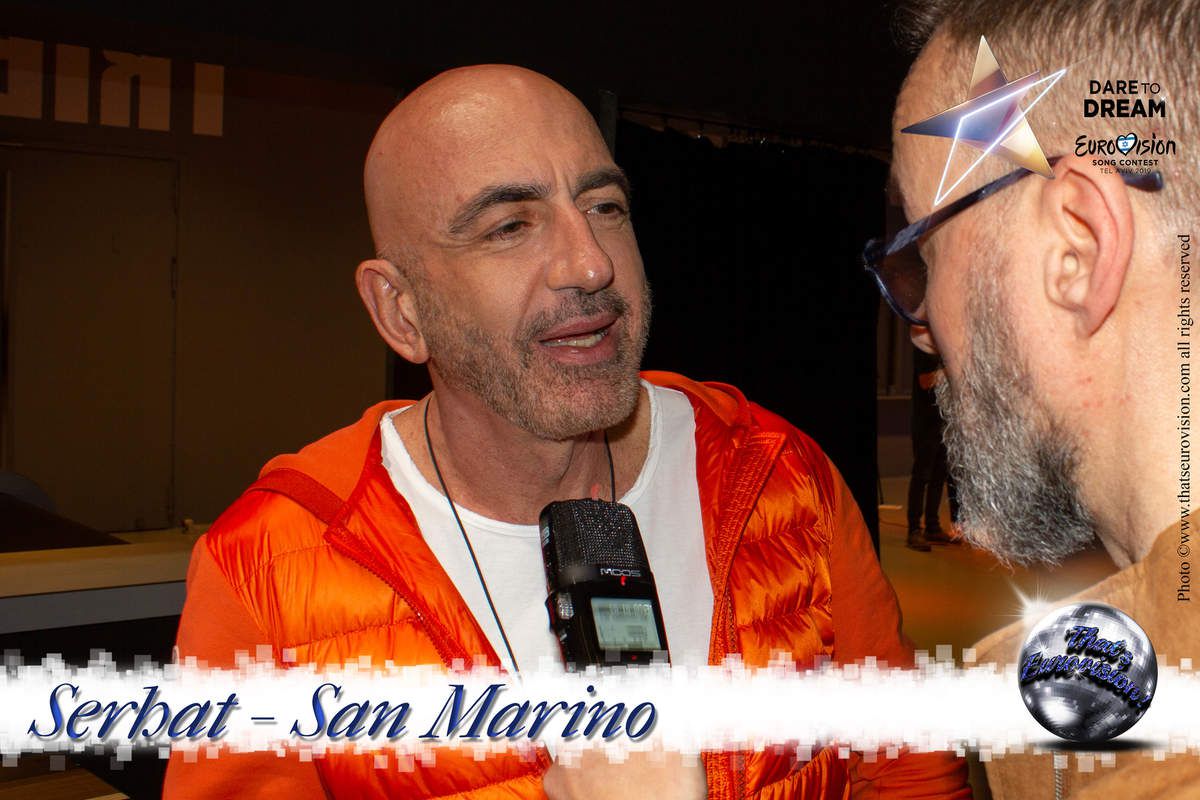 That's Eurovision ! : Tell us a bit more about Serhat, who is the man behind the artist?
Serhat : I'm a very sensitive guy, very fragile, very disciplined but a scorpio…
That's Eurovision ! : If you had to meet the young Serhat in Istanbul, which advice would you give him?
Serhat : I would tell him, don't stress yourself. The people don't notice. But I notice all the details, I'm stressing myself and at the end, I'm getting tired. But at the end of day, I'm very happy.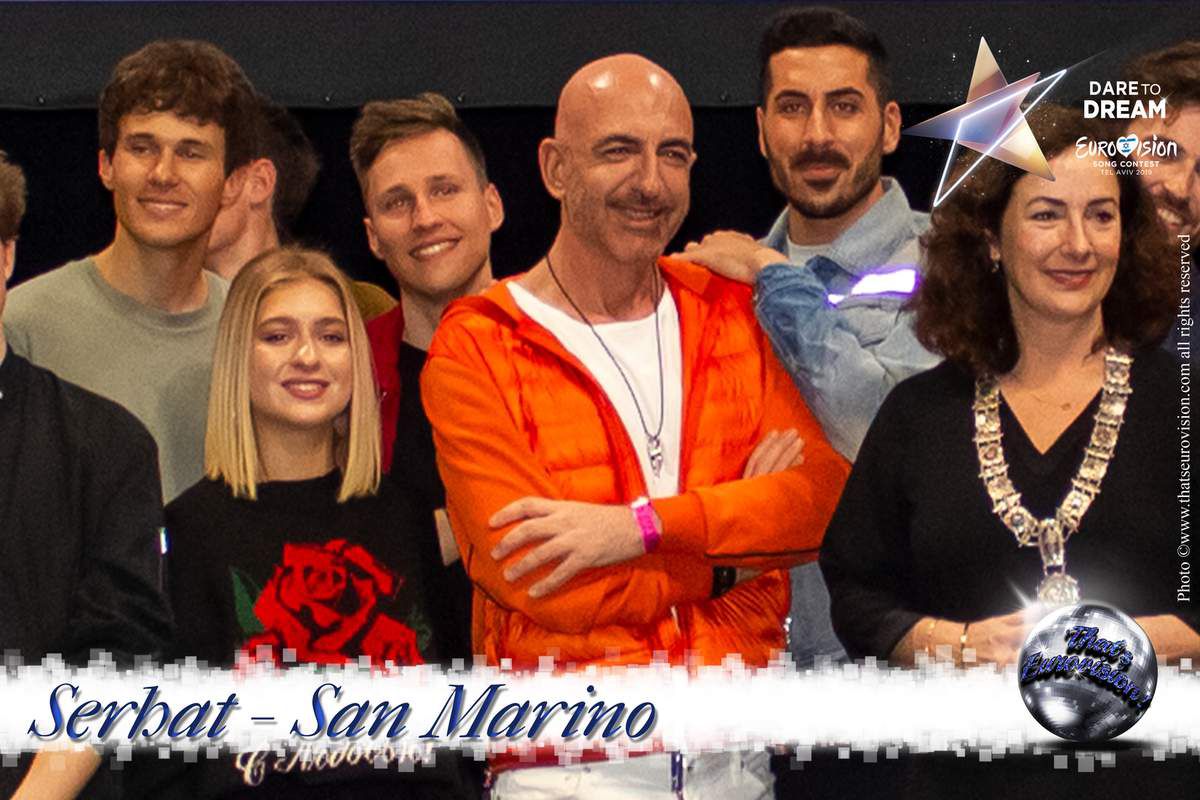 That's Eurovision ! : Now I'm your good genius, I give you the possibility to go back to your past, you won't be able to change a single thing, where would you love to go?
Serhat : I was a rather fool baby child, all the pictures prove it. So I would like to see me as a 2, 3 years old little boy playing with other children. I love children a lot.
That's Eurovision ! : Would you like to leave a message for our readers in France?
Serhat : France is like my second home, I really often go to Paris, to the south of France. I like the taste of French people, this is really unique. And, I have a French team! My dancers are from Paris.
So to be connected with my song, what I can say is, life is really beautiful and fine. If you have some troubles in your mind, "Just say, na na na! ".
That's Eurovision ! thanks you for your warm welcome. We wish you the best of luck in Tel Aviv.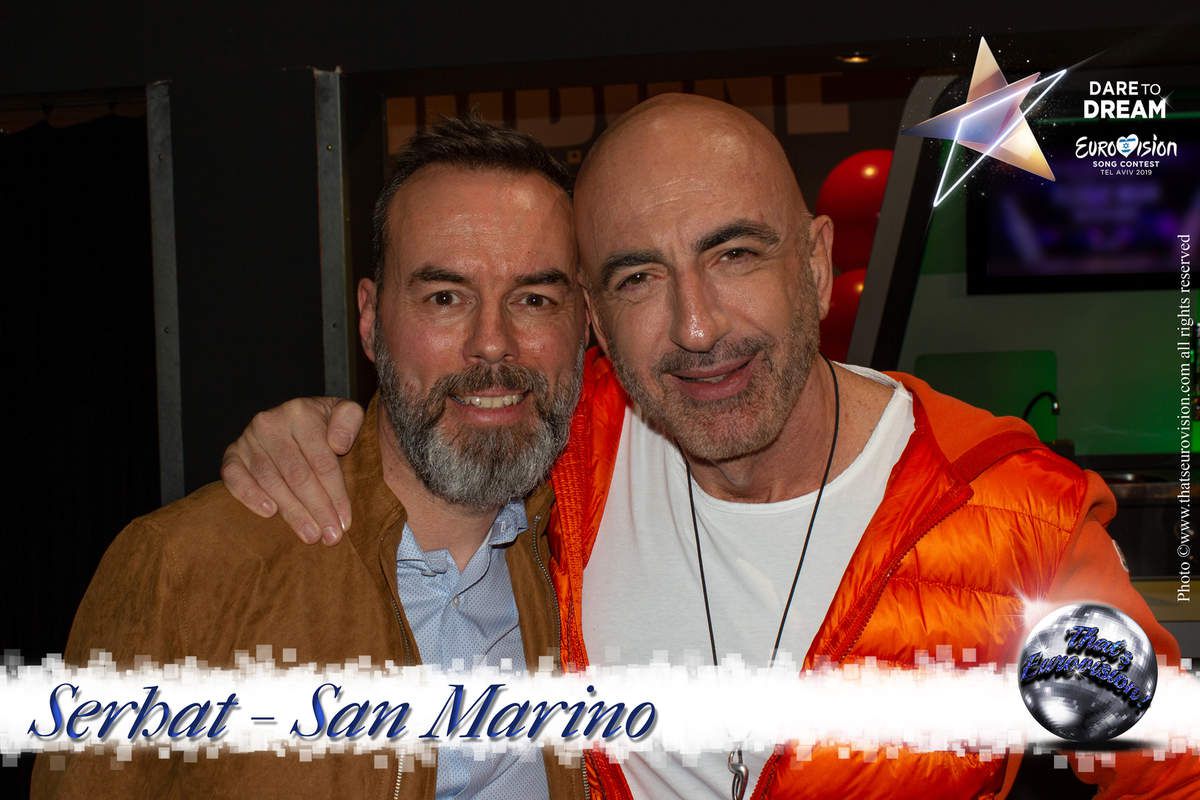 Interview : Alain DHALLEWIN
Photos & Présentation graphique : Ludovic PICAVET
"Say Na Na Na" - Live at Eurovision in Concert