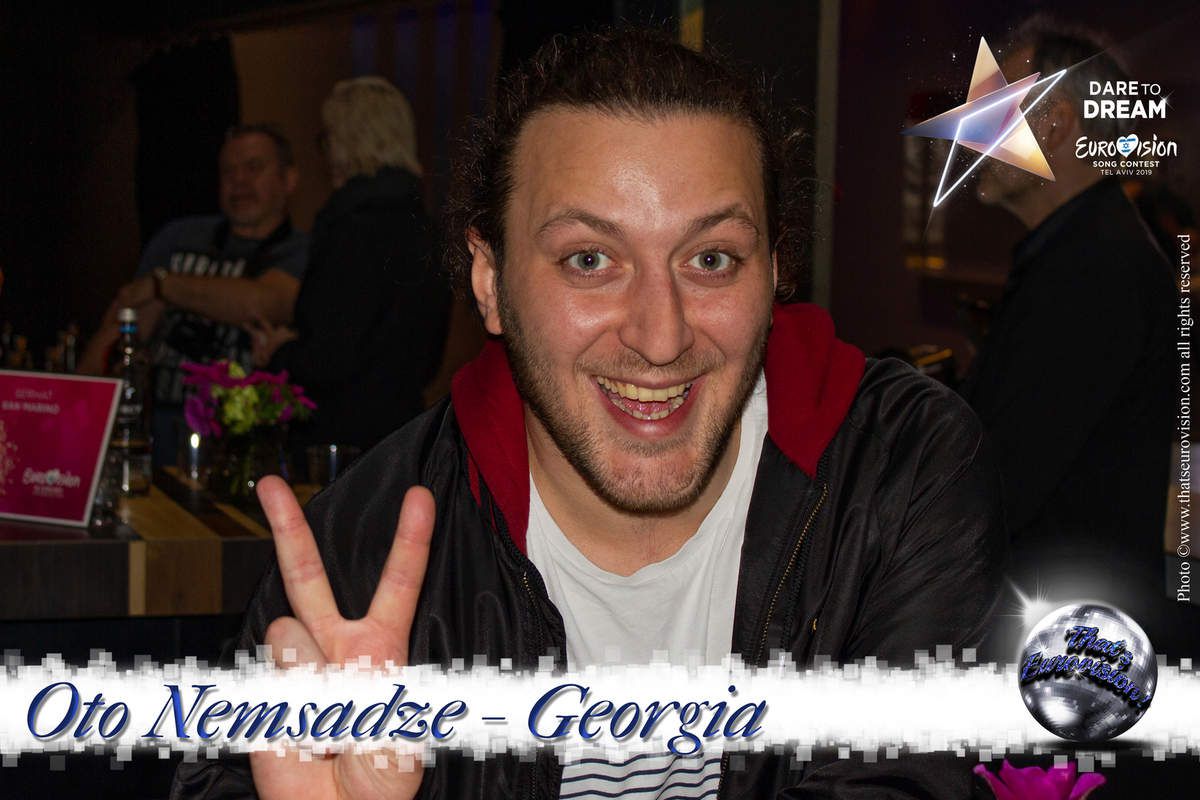 En Français please!
Oto Nemsadze va représenter la Géorgie à Tel Aviv avec la chanson « Sul Tsin Iare ».
Nous avons eu le plaisir de pouvoir lui poser quelques questions lors de son passage à Amsterdam pour le « Eurovision in Concert ».
Voici l'interview d'un homme discret. Une force tranquille.
That's Eurovision ! : Bonjour Oto, sois le bienvenu à Amsterdam !
Est-ce ta première fois ici ?
Oto Nemsadze : Oui, c'est la première fois et j'aime la ville ! J'aime ces gens car ils sont tellement adorables, la ville est magnifique !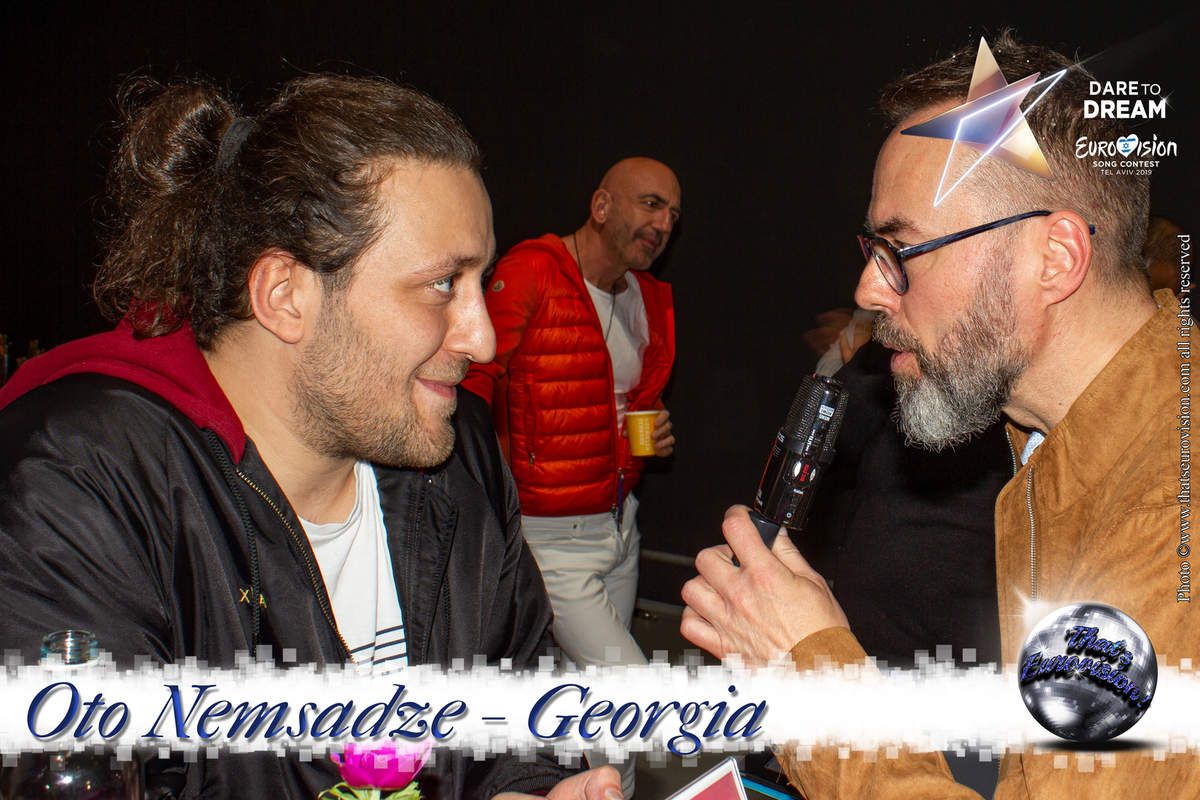 That's Eurovision ! : L'Eurovision est dans moins d'un mois maintenant, comment te sens-tu ?
Oto : Je me sens très bien, je vis un jour à la fois, les eurofans sont si merveilleux, si amicaux. Je suis amoureux de mon travail maintenant.
That's Eurovision ! : Ta chanson pour Tel Aviv s'intitule « Sul Tsin Iare », que signifie-t-elle ?
Oto : La chanson est en géorgien, et il y a cette phrase principale « Varada Varada », les gens ne savent pas de ce dont il s'agit. « Varada » est de l'ancien égyptien, cela veut dire « La prière pour le soleil levant ». Nous avons ces paroles dans la région de l'Ossétie du Sud en Géorgie. Nous avons mis ces mots dans la chanson pour que les gens sachent que nous chantons pour nos frères et pour nos sœurs.
La principale explication à donner au sujet de cette chanson serait qu'il n'existe aucune frontière entre les gens dans le monde entier. Et nous avons besoin de l'Europe et du reste du monde pour être à nos côtés, pour chanter et faire tomber toutes ces frontières.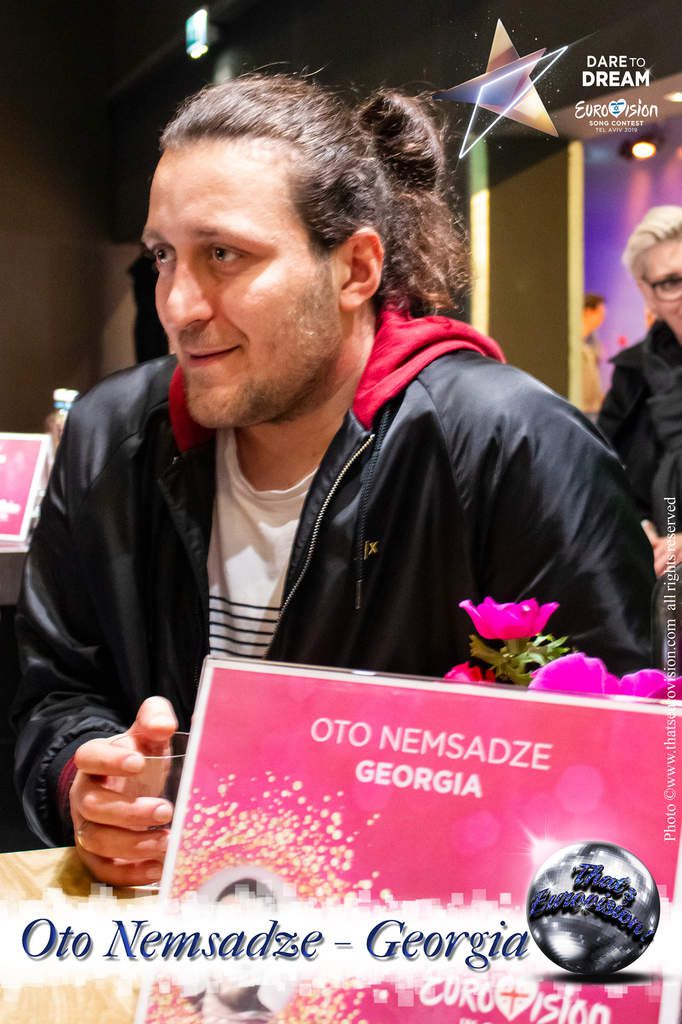 That's Eurovision ! : Comment ta famille et tes proches ont réagi quand tu as gagné la sélection nationale en Géorgie ?
Oto : C'était la deuxième fois que je gagnais le « Georgian Idol ». Et la récompense était d'obtenir le droit d'aller au Concours Eurovision. Ma famille est devenue dingue, tout le monde était tellement excité. J'ai eu tellement de félicitations sur Facebook des émigrants géorgiens depuis beaucoup de pays ! Merci beaucoup, Oto vous aime !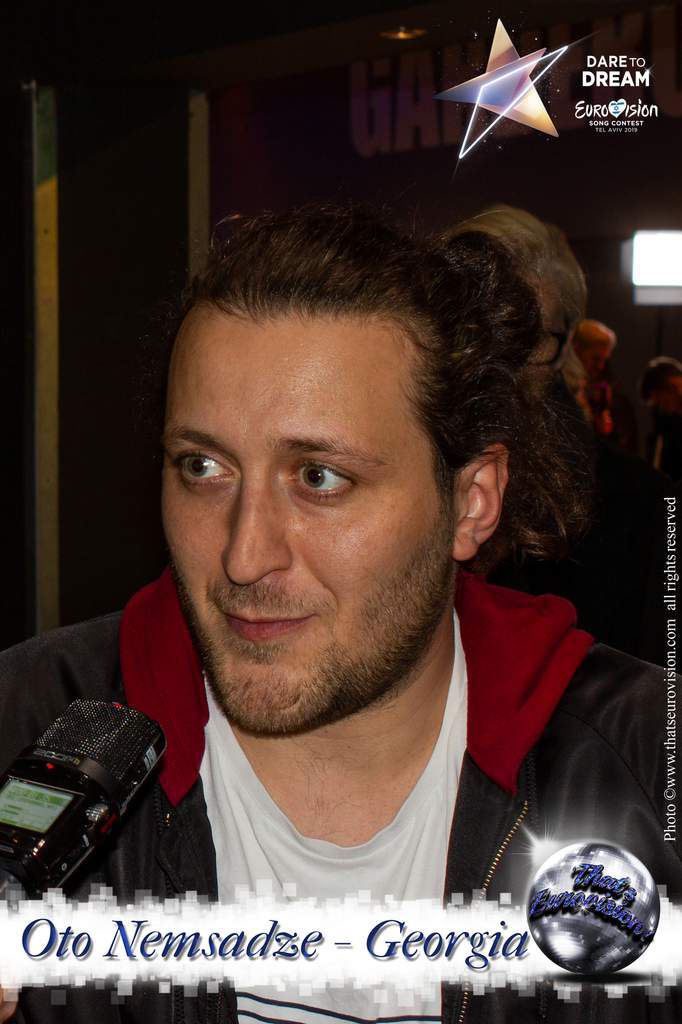 That's Eurovision ! : A quoi ressemble une journée ordinaire quand tu ne chantes pas ?
Oto : Dans ma vie « normale », je suis un gars simple qui vient d'une petite ville appelée Gori, et quand je suis sur scène, je me donne à 100 % pour mon public.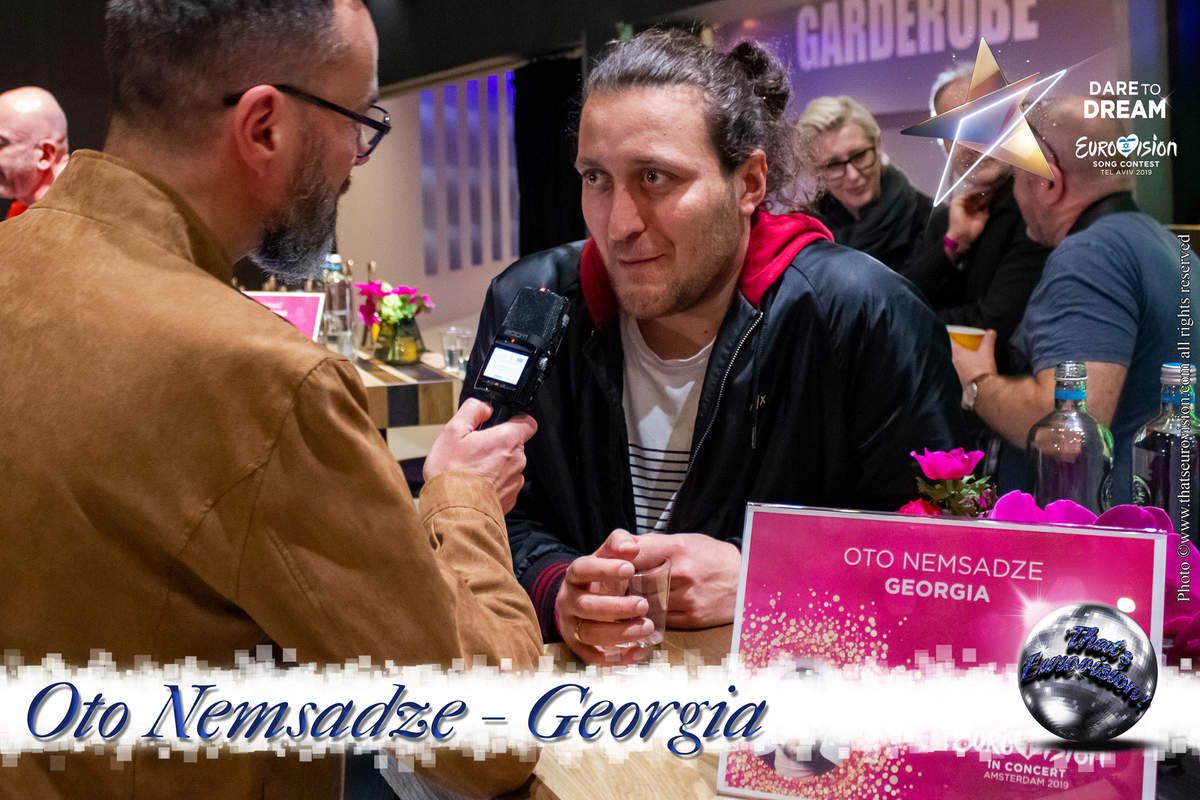 That's Eurovision ! : As-tu un message pour le public français ?
Oto : Tu sais, j'ai beaucoup d'amis en France ! Je vous aime, vous avez une langue formidable. Pour moi, la France représente beaucoup, j'aime votre football ! (rires), votre nourriture, les gens sont adorables. Merci pour tous vos messages, j'espère que vous me soutiendrez à l'Eurovision.
That's Eurovision ! te remercie pour nous avoir accordé de ton temps. Bonne chance à Tel Aviv.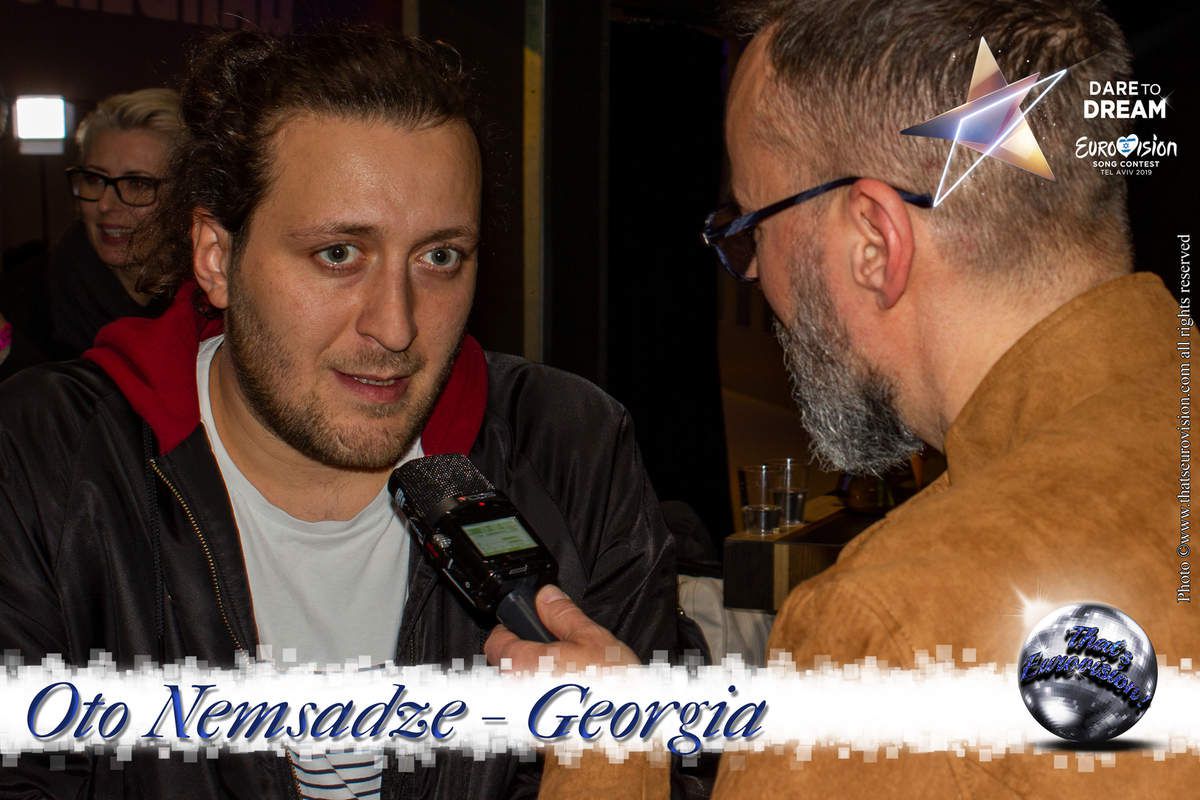 In English s'il vous plaît !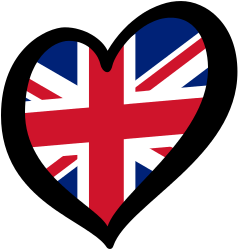 Oto Nemsadze will represent Georgia in Tel Aviv with « Sul Tsin Iare ».
We had the pleasure to ask him a few questions during his visit in Amsterdam for the « Eurovision in Concert ».
Here is the interview of a reseved man. A calm strength.
That's Eurovision ! : Hello Oto, welcome in Amsterdam!
Is this your first time here?
Oto Nemsadze : Yes, this is the first time and I love the city! I love those people because they are so lovely, this city is beautiful!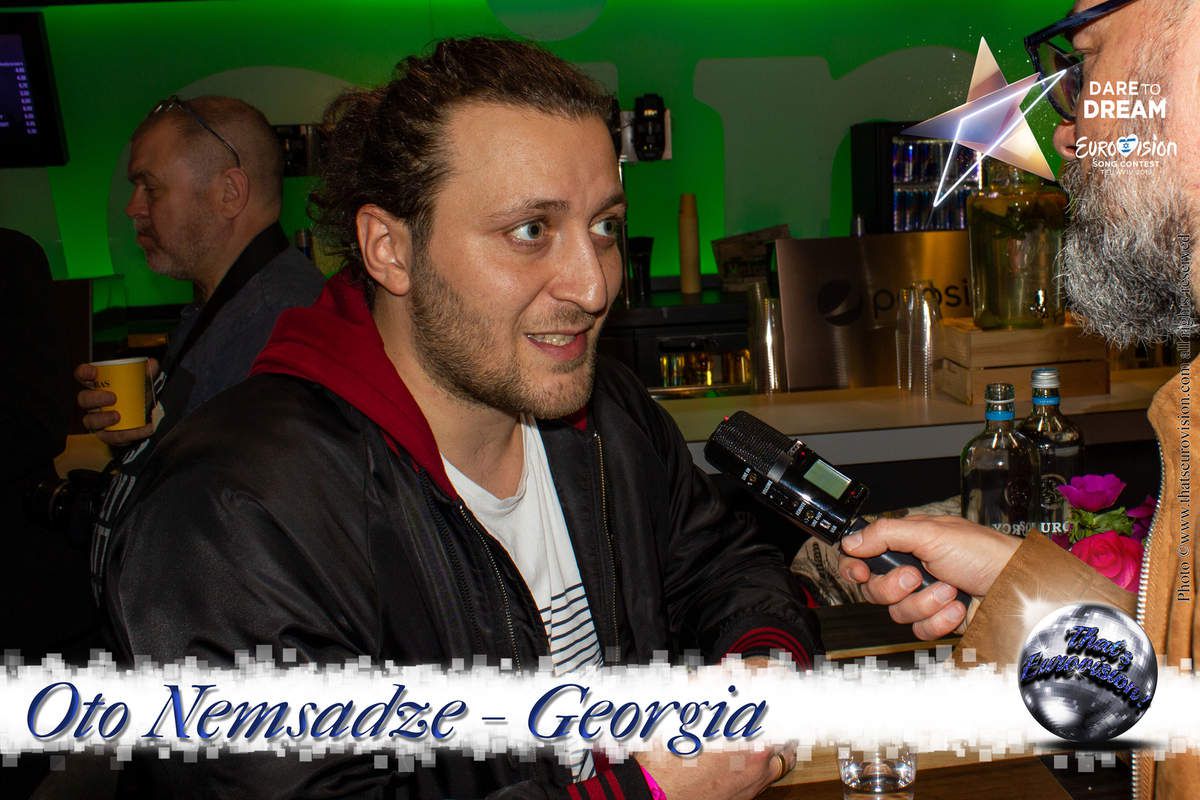 That's Eurovision ! : Eurovision is in less than one month now, how do you feel?
Oto : I feel great, I'm living one day at the time, every eurofans are so lovely, so friendly. I'm in love with my job now.
That's Eurovision ! : You song for Tel Aviv is « Sul Tsin Iare », what is the meaning of that song?
Oto : The song is in Georgian language, and there is a main word « Varada, Varada », and people don't know what it is. The « Varada » is an ancient Egyptian word, it means « The pray for the rising sun ». We have these words in our South Ossetia region of Georgia. We put those lyrics in the song to let people know we are singing for our brothers and sisters.
The main explanation for this song is that there are no borders between any people all over the world. And we need Europe and the rest of the world to stand with us singing to win against any borders.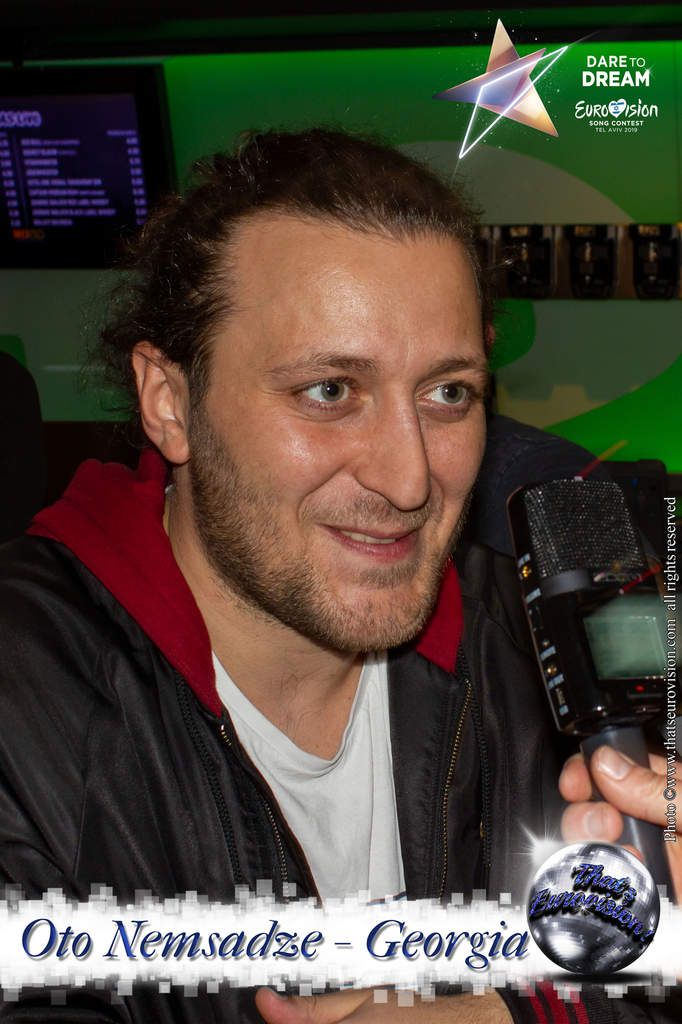 That's Eurovision ! : How did your family and relatives react when you won the national selection in Georgia?
Oto : There was the second time for me to win the « Georgian Idol ». And so, the final price was to reach a place in Eurovision Song Contest. My family went crazy, everybody was so excited. I had so many congratulations on Facebook from Georgian emigrants in many countries! Thank you so much, Oto loves you!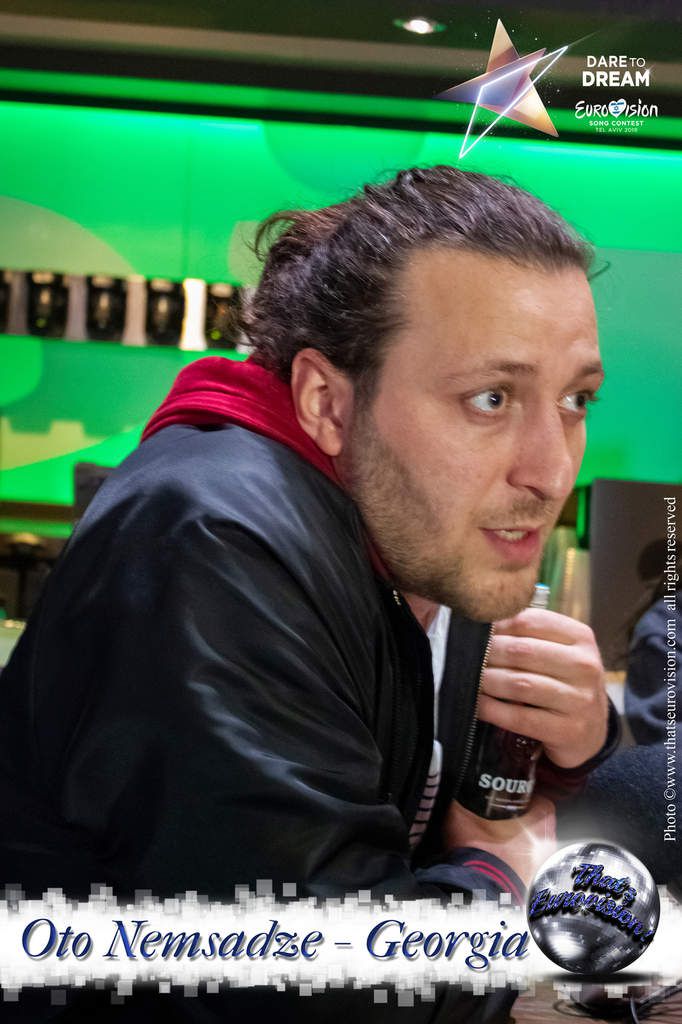 That's Eurovision ! : What is an ordinary day for you when you are not singing?
Oto : In my « normal » life, I'm an usual boy from a small city called Gori, and when I'm on a stage, I'm giving my 100 % for my audience.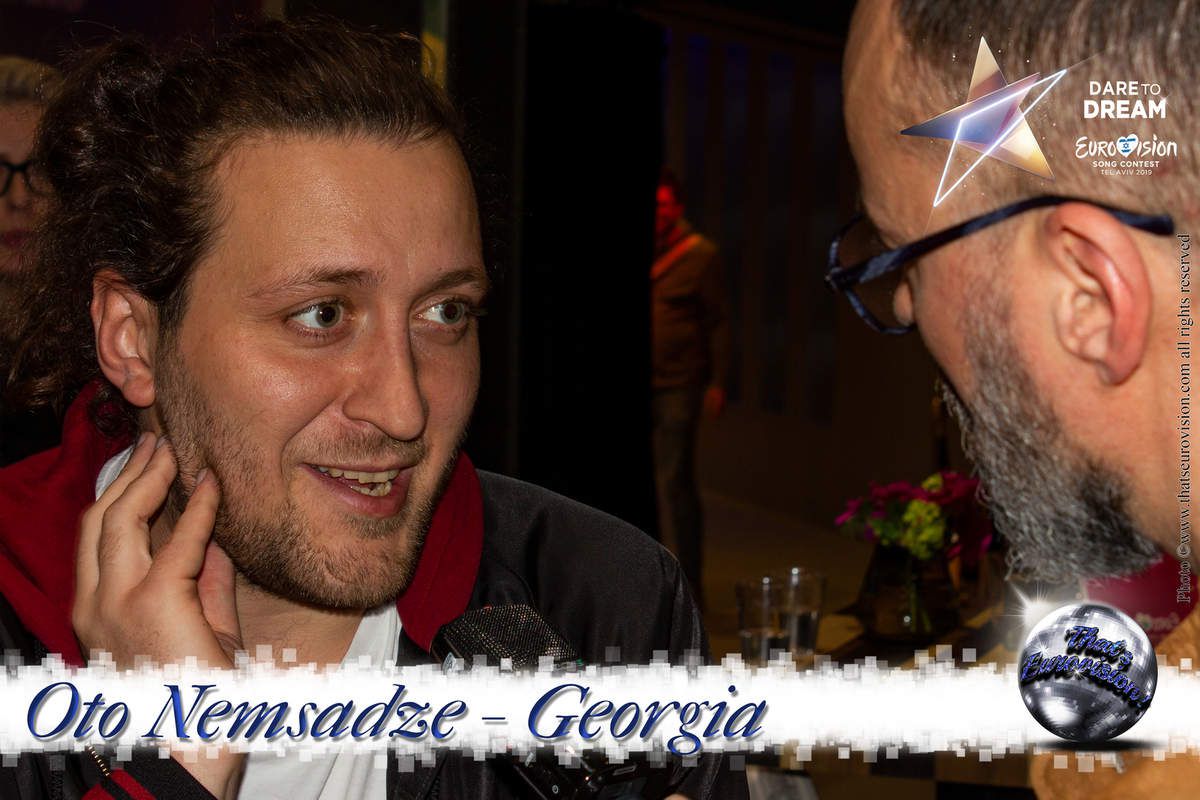 That's Eurovision ! : Have you got a message for the French audience?
Oto : You know, I have many friends in France! I love you, you have such a great language. France, for me, means a lot, because I love your football! (laughs), your food, the people are lovely. Thank you for all your messages, I hope you will support me in Eurovision
That's Eurovision ! thanks you for spending some of your time with us. Good luck in Tel Aviv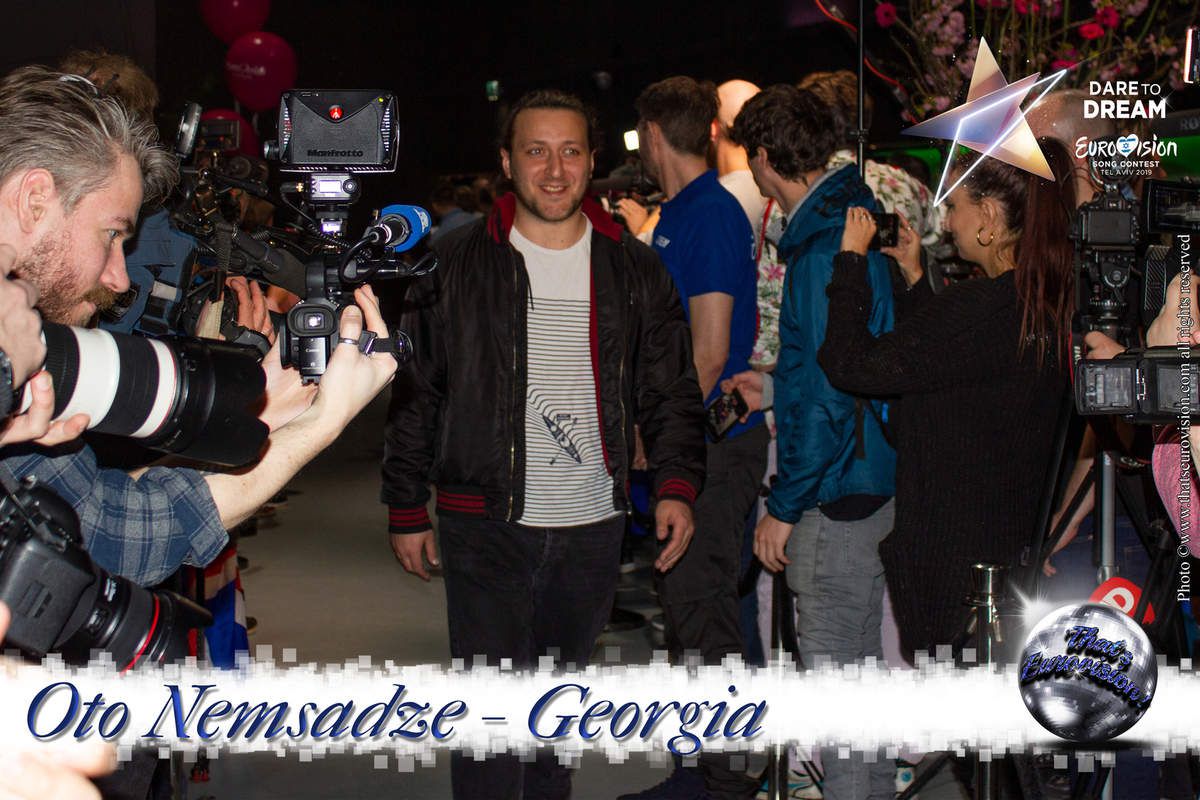 Interview : Alain DHALLEWIN
Photos & Présentation graphique : Ludovic PICAVET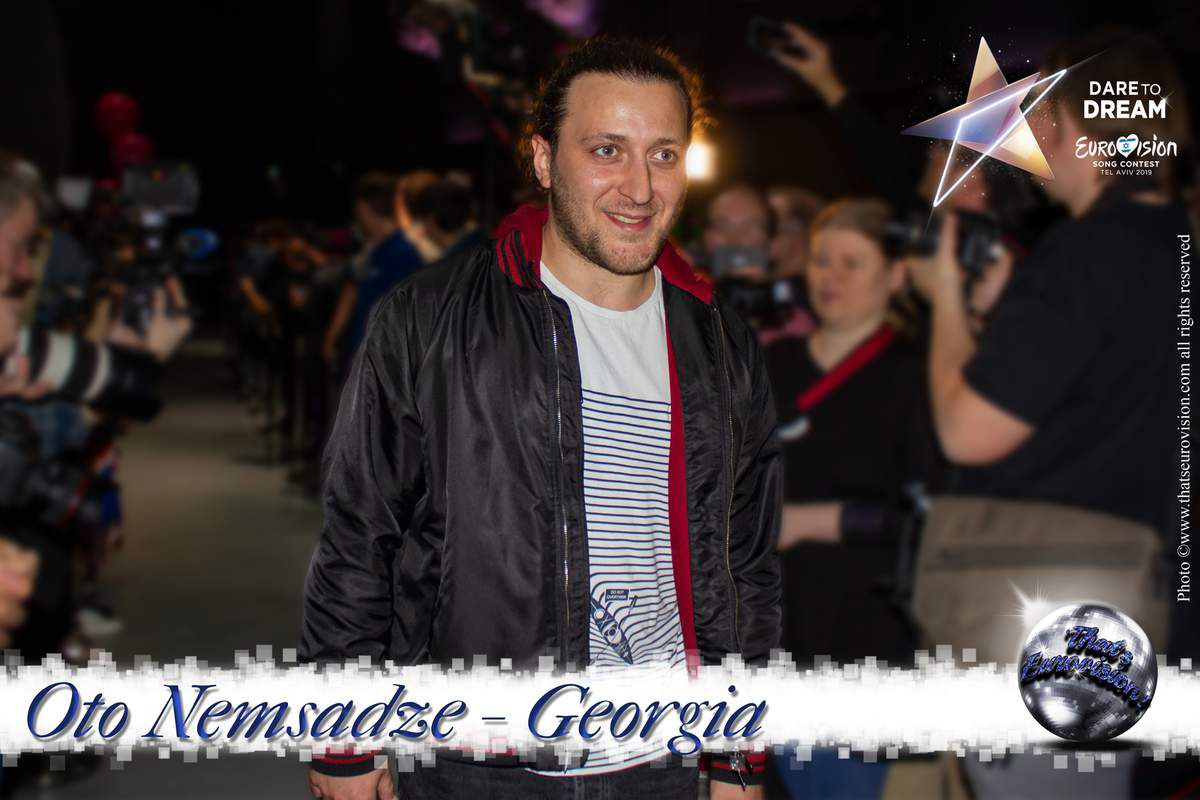 "Sul Tsin Iare" - Live at Eurovision in Concert