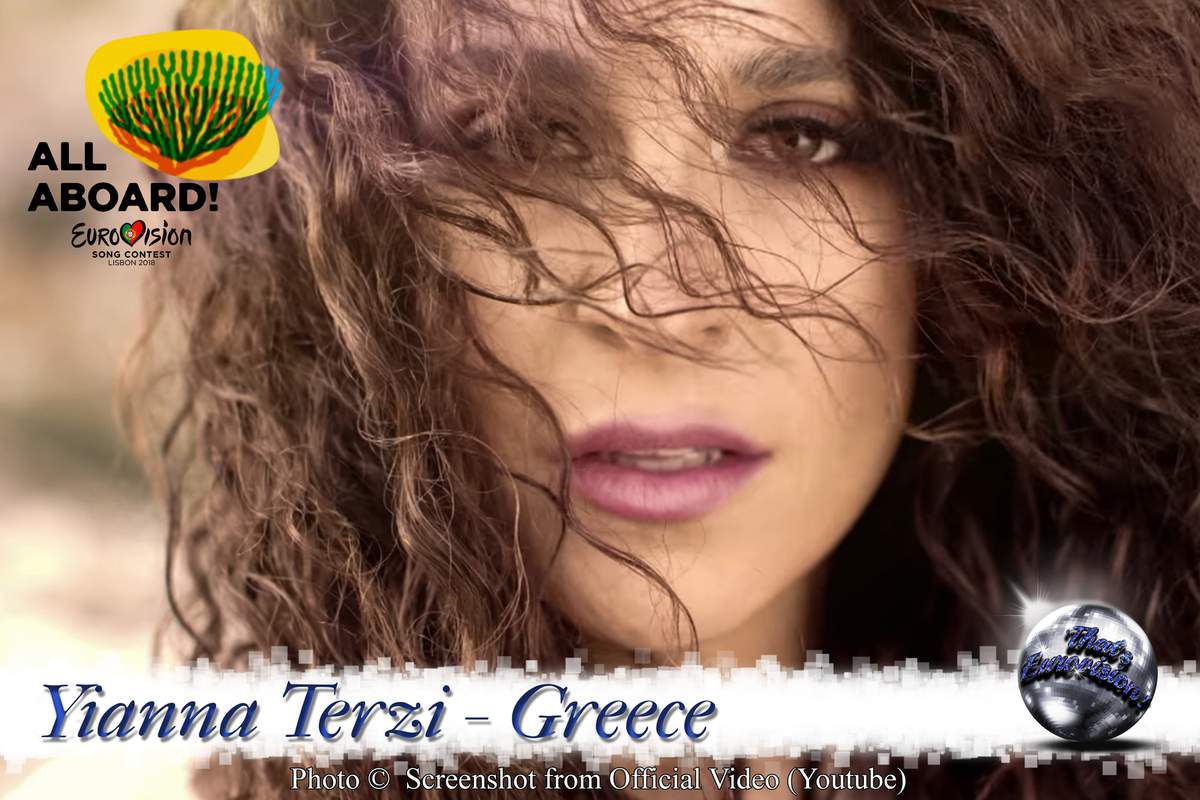 En Français please!
La Grèce a fait le choix cette année de chanter dans sa langue nationale.
Yianna Terzi nous a été dévoilée le 16 février dernier. La chanson pour Lisbonne s'intitule « Oneiro Mou ».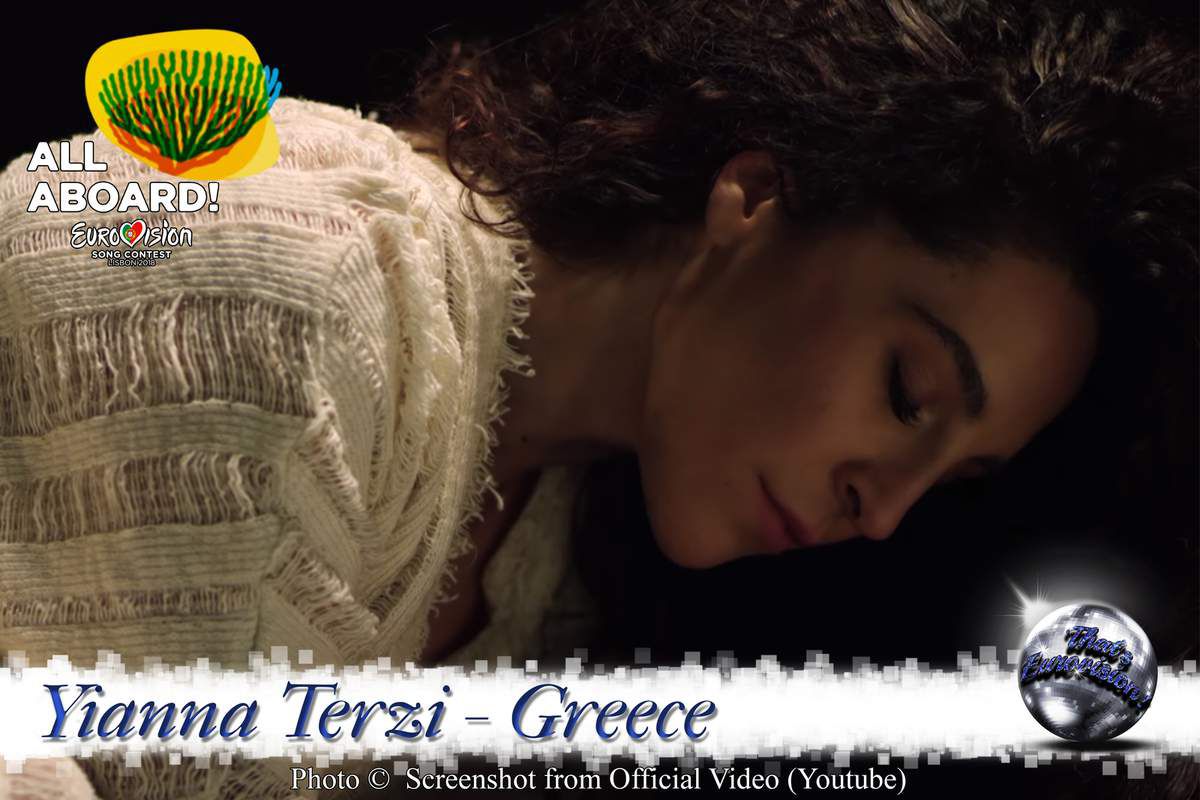 Cette chanson nous raconte un échange entre Gianna qui symbolise la Grèce, et un homme qui représente le peuple grec.
Dans la vidéo officielle, l'homme est le peuple grec perdu et fatigué, il est vidé de tous ses idéaux et trahi par la vie. Sa seule issue est de retrouver le chemin de ses racines et de se réinventer.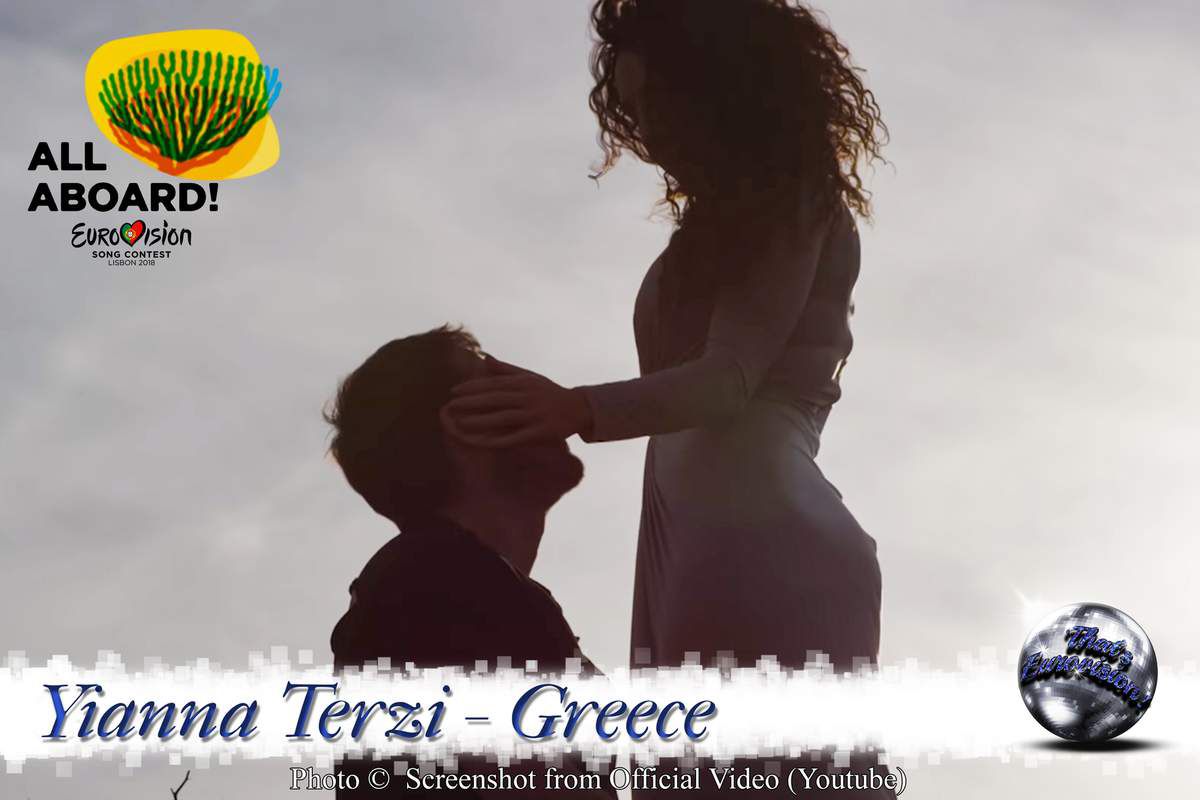 Il est triste, faible émotionnellement, frustré. Il se trouve dans un lieu vide et horrible. Il puise en lui et retrouve d'où il vient.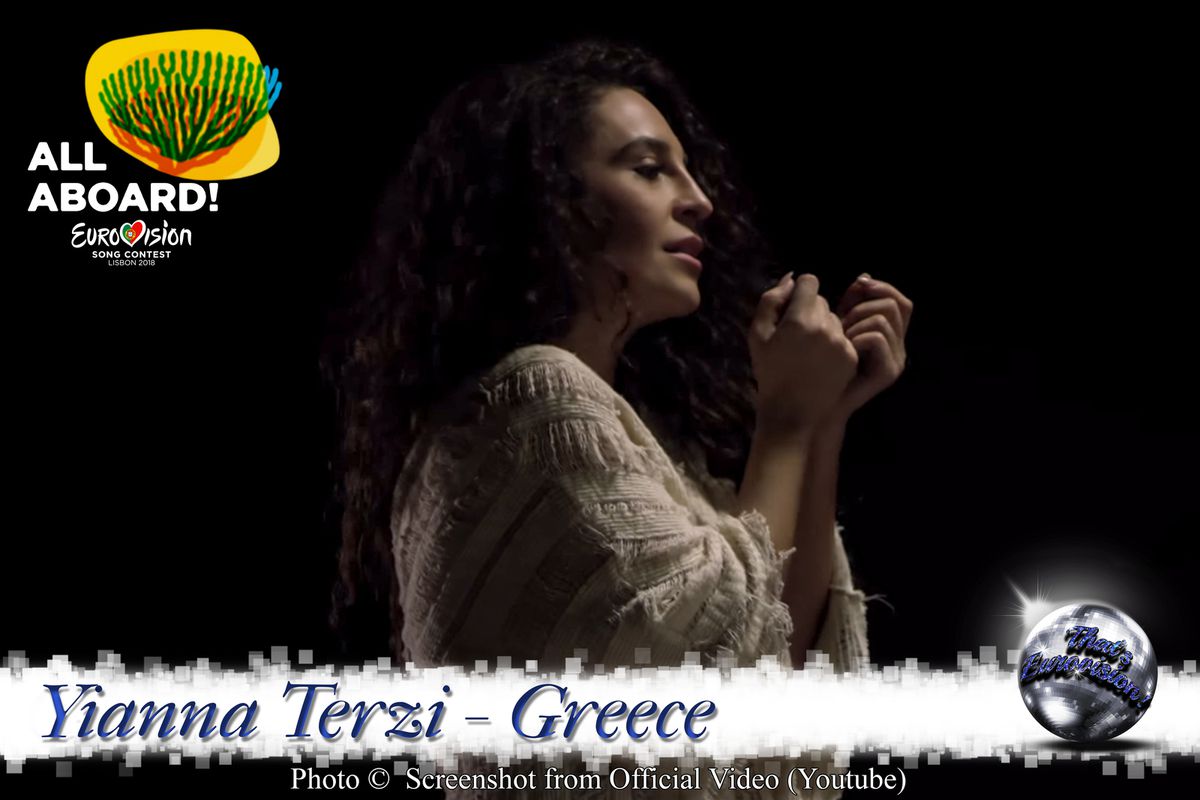 In English s'il vous plaît !
Greece chose this year to sing in their national language.
Yianna Terzi was revealed last February 16th. The title of the song for Lisbon is « Oneiro Mou ».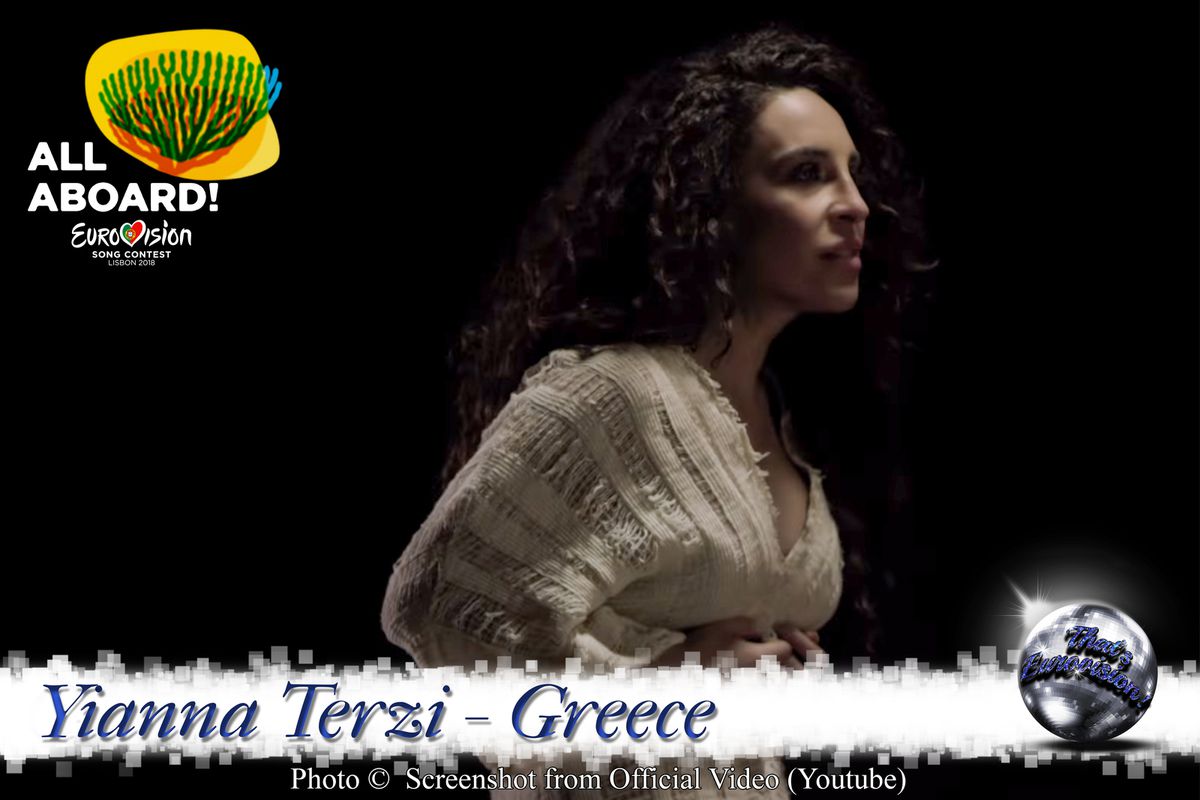 This song is telling the dialogue between Greece as a country itself and the Greeks.
In the official video, Gianna is Greece and the man is the confused and tired Greek people, empty of ideals and betrayed by life. The only way up is to find his roots and to reinvent himself.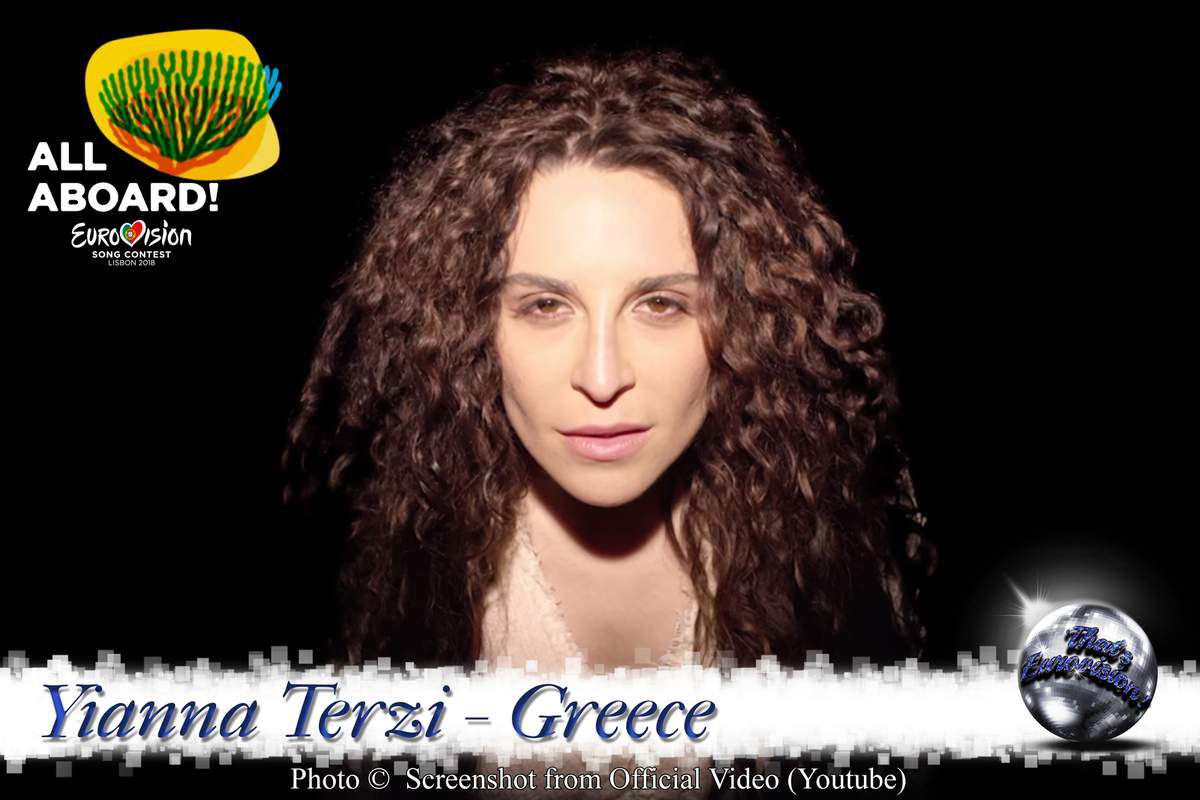 He is unhappy, emotionally down, frustated. He is in an empty and ugly place. He is digging and find his roots.
Présentation graphique : Ludovic PICAVET
"Oneiro Mou" - Official Video & Lyrics
Yianna Terzi "Oneiro Mou" (Official Video)
An tha psáxeis to vythó mou
Zontanéveis t' óneiro mou
Ki an koitáxeis tin kardiá mou
Tha se páro ankaliá mou
Pós thes na sou to po
Pos gia séna egó tha péthaina
Ti zoí mou tha stin édina
Télos kai archí, óla eísai esý
Óso ki an ponó
Ap΄to chárti den tha s' ésvina
Ti zoí mou tha stin édina
Télos kai archí, óla eísai esý
Giatí théleis na m' alláxeis
Kai to ble mou na xevápseis
An milíseis ta vouná mou
Tha s' akoúsei i monaxiá mou
Pós thes na sou to po
Pos gia séna egó tha péthaina
Ti zoí mou tha stin édina
Télos kai archí, óla eísai esý
Óso ki an ponó
Ap΄to chárti den tha s' ésvina
Ti zoí mou tha stin édina
Télos kai archí, óla eísai esý
Pós thes na sou to po
Pos gia séna egó tha péthaina
Ti zoí mou tha stin édina
Télos kai archí, óla eísai esý
Óso ki an ponó
Ap΄to chárti den tha s' ésvina
Ti zoí mou tha stin édina
Télos kai archí, óla eísai esý
Yianna Terzi. 14,049 likes · 2,385 talking about this. http://www.yiannaterzi.com/
Official Facebook