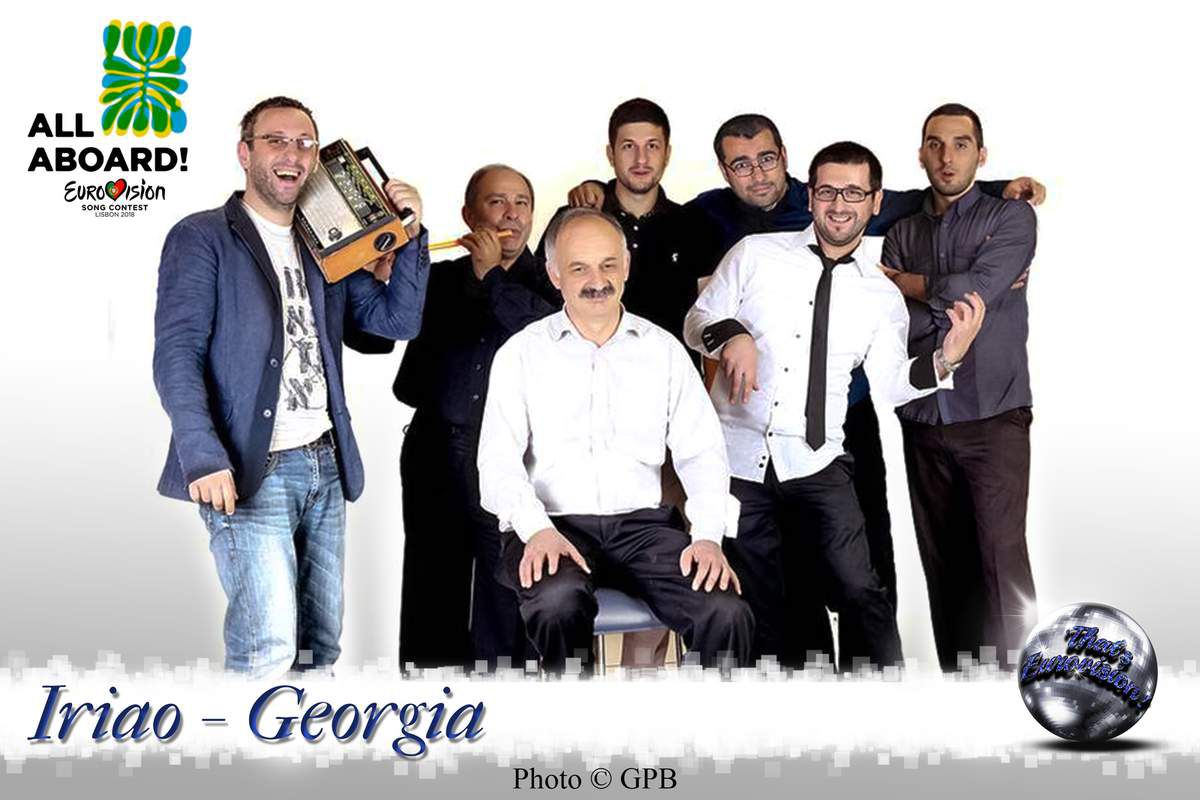 En Français please!
GPB, la chaîne publique géorgienne, vient d'annoncer le nom du représentant du pays au Concours Eurovision 2018 à Lisbonne en mai prochain.
Ce sera Iriao, un groupe ethno-jazz né à Tbilisi en 2013 et fondé par David Malazonia. Ils sont déjà bien connus un peu partout dans le monde pour leur propre style de musique mêlant les polyphonies traditionnelles géorgiennes et le jazz. Le groupe s'est produit lors de nombreux festivals de jazz durant lesquels ils ont pu « yodeler » sur leur musique et ils sont reconnus et appréciés partout dans le monde.
A cette heure, leur chanson pour Lisbonne est encore un secret et sera révélée plus tard.
La Géorgie participe au concours depuis 2007. Leur meilleur classement est à la 9ème position en 2010 ainsi qu'en 2011.
« That's Eurovision ! » souhaite le meilleur à Iriao pendant cet Eurovision 2018 à Lisbonne !
In English s'il vous plaît !
GPB, Georgian Public Broadcasting, has announced the name of the country's representant for the Eurovision Song Contest in Lisbon on next May.
It will be Iriao, an ethno-jazz band born in 2013 in Tbilisi and founded by David Malazonia. They are already known all over the world for their style mixing traditional Georgian polyphonic music and jazz. The band performed in many jazz festivals in which they « yodelled » their music and are recognised and appreciated around the globe.
Their song for Lisbon is still kept secret and will be revealed later.
Georgia has been taking part in Eurovision Song Contest since 2007. Their best position in the Contest was 9th in 2010 and 2011.
« That's Eurovision! » wishes the best to Iriao during 2018 ESC in Lisbon!
Présentation graphique : Ludovic Picavet
IRIAO, Tbilisi, Georgia. 3.2K likes. The music band IRIAO creates unique music which is an outstanding mix between jazz and Georgian ethno folk music.
Official Facebook