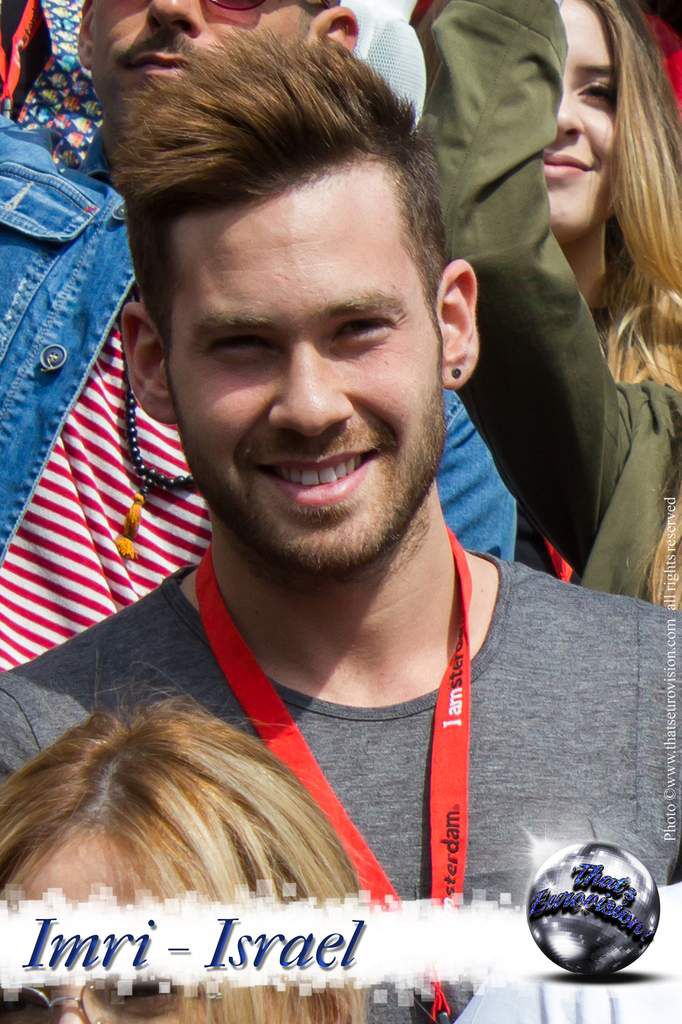 En Français please!
Imri représentera Israël à Kiev, il clôturera la deuxième demi-finale avec la chanson "I Feel Alive". Nous avons eu le plaisir de l'interviewer pendant son passage à Amsterdam pour le "Eurovision in Concert".
That's Eurovision ! : Bonjour Imri, sois le bienvenu à Amsterdam, bienvenu dans la grande famille Eurovision !
Il est clair qu'entre toi et l'Eurovision, c'est une véritable histoire d'amour… comment tout cela a t'il commencé ?
Imri : Bonjour ! Oui, c'est la 3ème fois, mais… c'est ma vraie première fois tu sais, j'étais juste choriste, donc…
That's Eurovision ! : En Français, nous disons « jamais deux sans trois »…
Imri : Oui, je vois ce que tu veux dire, je pense qu'en Israël nous avons quelque chose comme ça « third time ice cream », « third time charm! »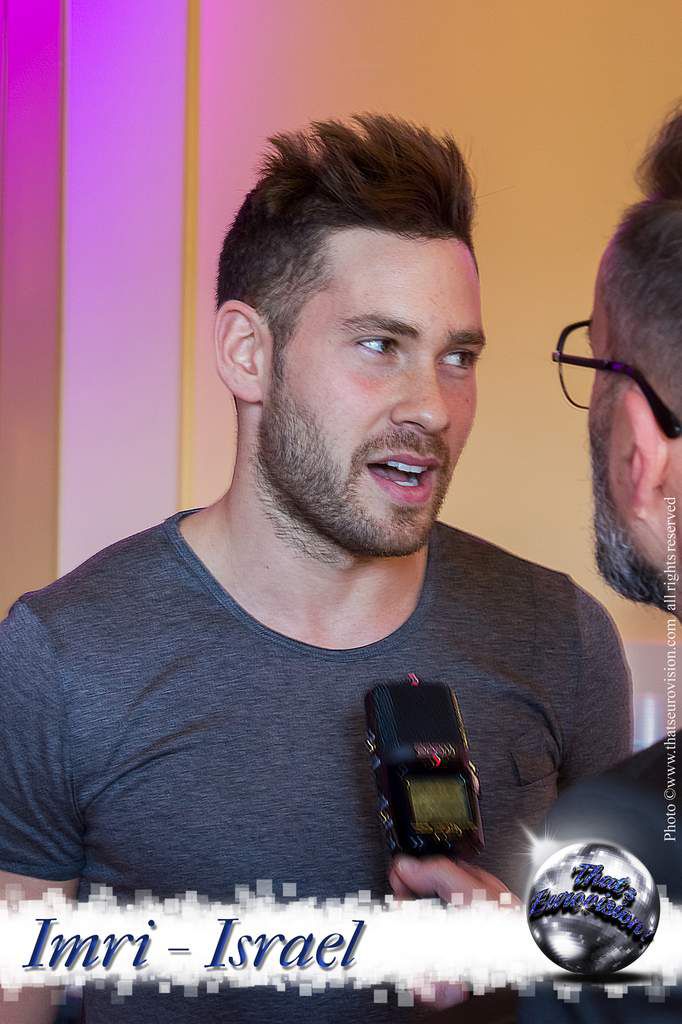 That's Eurovision ! : Alors, qu'est-ce que cela fait d'être en première ligne maintenant ?
Imri : Je suis très reconnaissant que cela m'arrive. C'est ce que je voulais faire, outre l'Eurovision, être un chanteur sur le devant de la scène, et je pense que pour cela l'Eurovision est un bon départ.
That's Eurovision ! : Comment ont réagi ta famille et tes amis quand tu as gagné les sélections en Israël ?
Imri : Ils étaient si stressés, je veux dire même plus que moi quand nous sommes arrivés en finale. Ils le voulaient parce qu'ils savaient que c'est ce que je voulais par-dessus tout. Ils étaient si contents, j'étais en état de choc, je ne sais pas si les Français ont pu le voir, mais je trembler…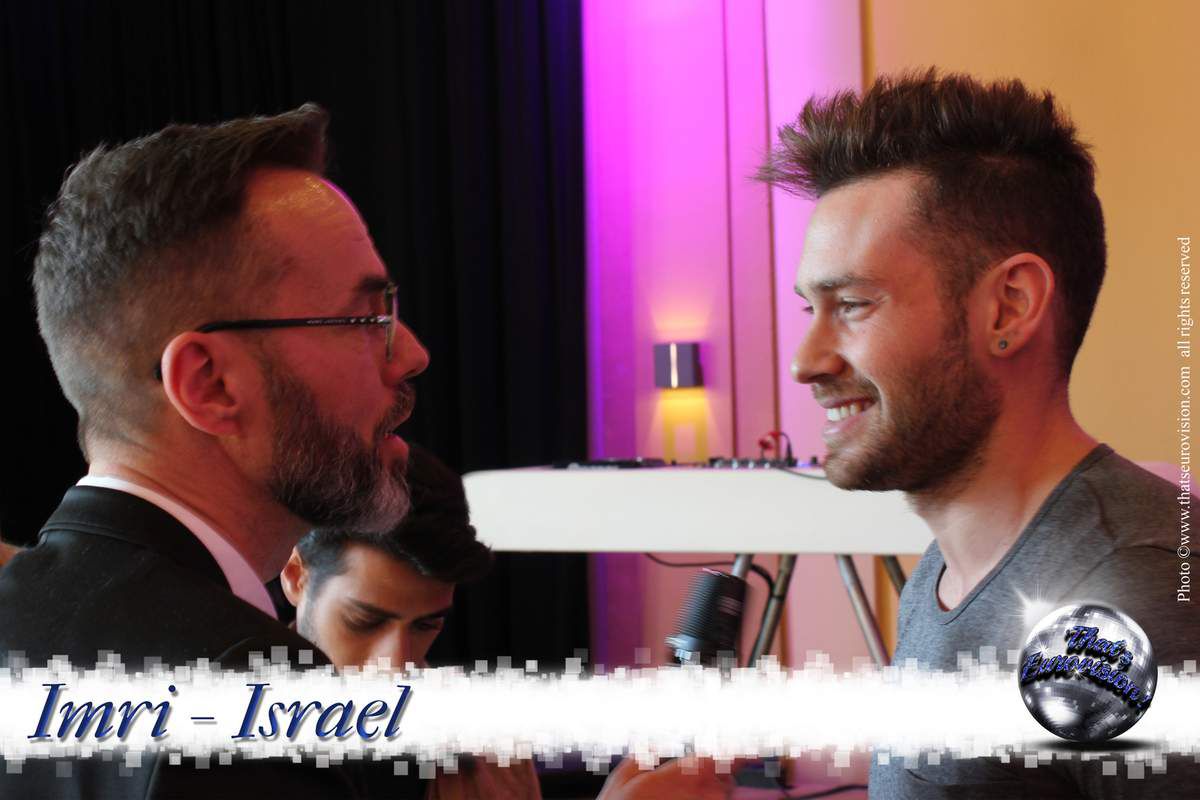 That's Eurovision ! : Tu vas chanter en dernière position lors de la deuxième demi-finale, cela veut dire que devras attendre un long moment avant d'entrer sur scène. Comment vis-tu ce stress ?
Imri : C'est une bonne chose, c'est un honneur pour moi de clôturer la seconde demi-finale, mais je n'y pense pas. Peu importe que je sois le 1er, le 5ème ou le 19ème… Je vais tout faire pour donner le meilleur pendant ma prestation. Pour le reste, c'est l'Europe, les Australiens et les juges qui décideront.
That's Eurovision ! : Qui est Imri dans sa vie de tous les jours ?
Imri : J'essaye de rester simple, de rester proches des gens je pense. Tu sais, je me préoccupe beaucoup des gens, je suis très gentil avec eux je pense. Je suis aussi très stressé, je pense beaucoup, je veux avoir le contrôle sur tout et oui voilà… c'est moi !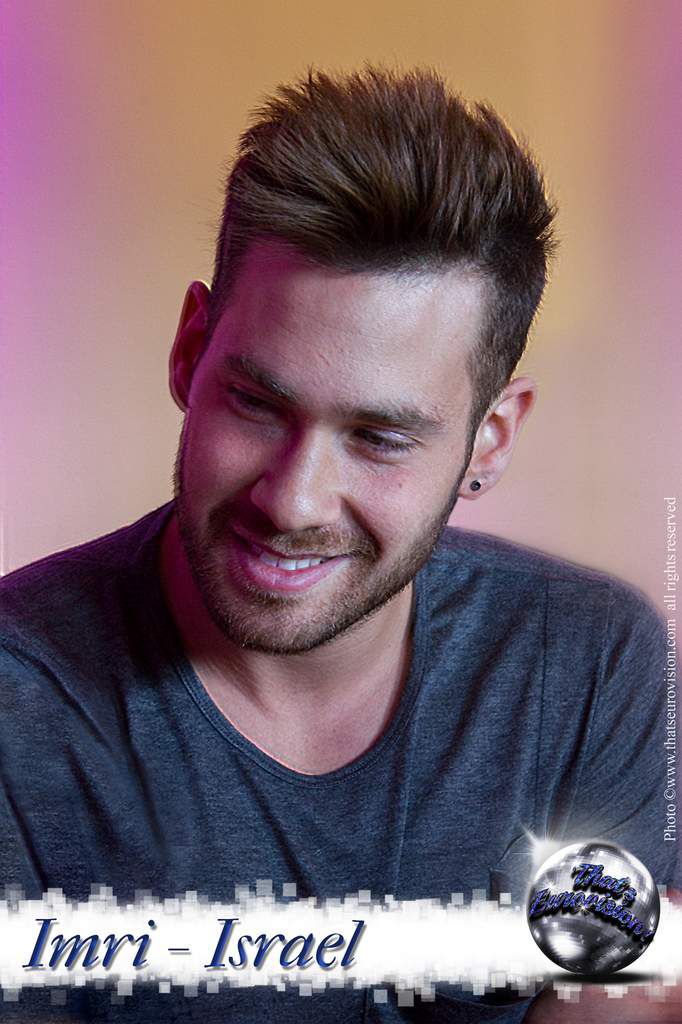 That's Eurovision ! : Imri, imagine que demain tu te réveilles dans le corps d'une femme, que ferais-tu pendant 24 heures ?
Imri : Oh mon dieu ! (Il éclate de rire) Waouh…24 heures… premièrement, si ce n'est pas mon corps, je mangerais autant que je peux, car tu sais je fais très attention à la façon dont je me nourris, j'essaye de rester en bonne santé ! C'est une question bien difficile, je n'y ai jamais songé !
That's Eurovision ! : Maintenant imagine que je t'offre la possibilité d'enregistrer un duo avec l'artiste de tes rêves, vivant ou décédé, quelle serait cette chanson et avec qui la chanterais-tu ?
Imri : Peu importe la chanson, mais ce serait sans aucun doute avec Freddie Mercury ! Il est mon artiste préféré.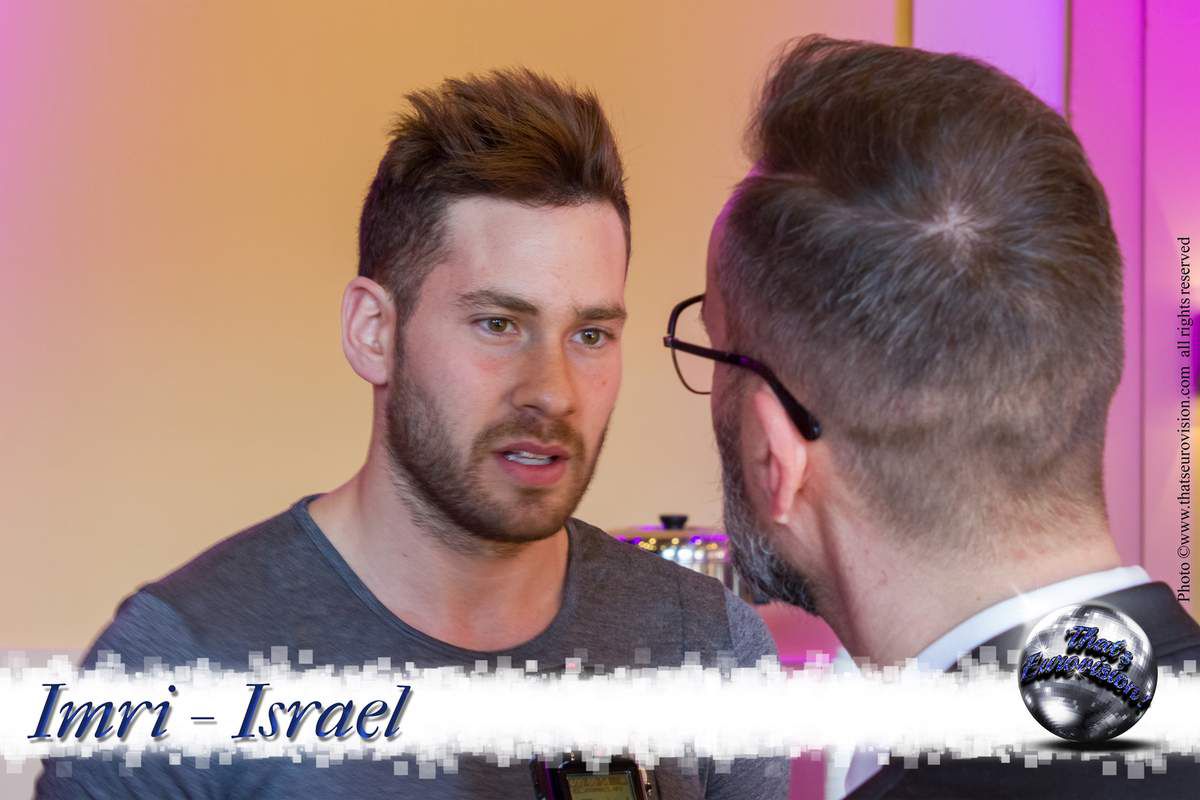 That's Eurovision ! :Vas-tu enregistrer un album après le Concours ?
Imri : C'est ce que je veux ! Mais je veux avant tout me concentrer sur ma prestation pour l'Eurovision, et alors on verra ce qui arrivera.
That's Eurovision ! : Quel est le message que tu aimerais faire passer à tes fans ?
Imri : Oui, d'abord merci beaucoup, « bonjour ! Salut ! Et merci beaucoup » pour votre soutien. Je vous aime. Je reçois des tas de messages de fans français. Merci pour votre soutien, j'espère vous voir bientôt !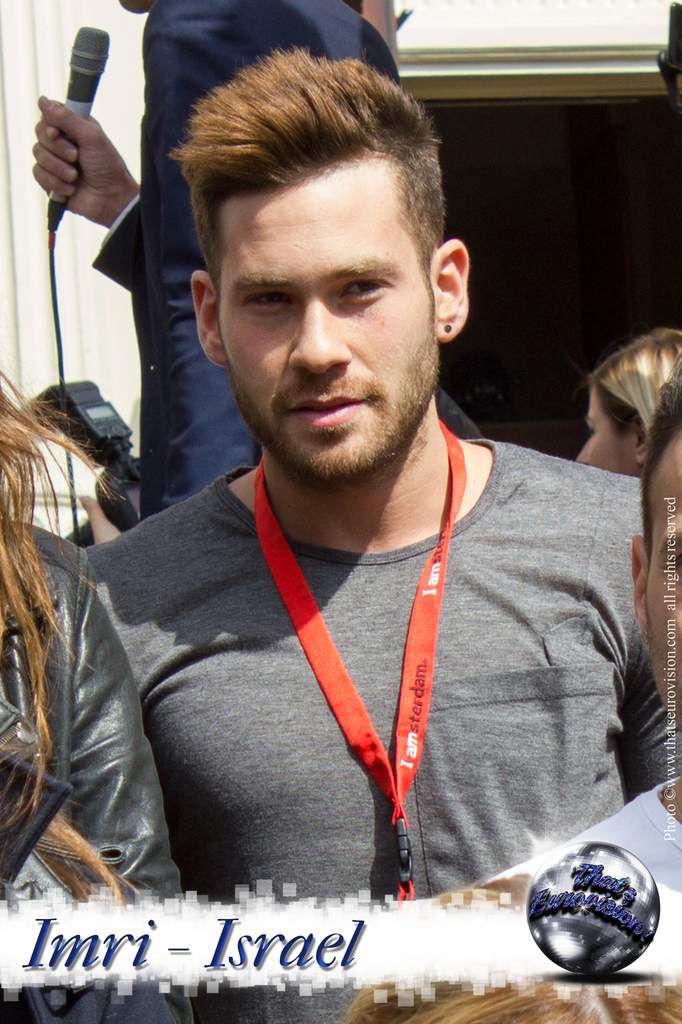 In English s'il vous plaît !
Imri will represent Israel in Kiev, he will sing last in the second semi-final with the song "I Feel Alive". We had the pleasure to interview him during his trip in Amsterdam for "Eurovision in Concert".
That's Eurovision! : Hello Imri! Welcome in Amsterdam, welcome in the great Eurovision family!
It is quite obvious that between You and Eurovision, it is a real love story...how did it begin?
Imri : Hello ! Yes it's the 3rd time, but… it's the real first time you know, I was just a backing artist, so…
That's Eurovision! : In French we say « Jamais deux sans trois »…
Imri : Yeah, I know what it means, I think in Israel we got something like this « the third time ice cream », « third time charm! »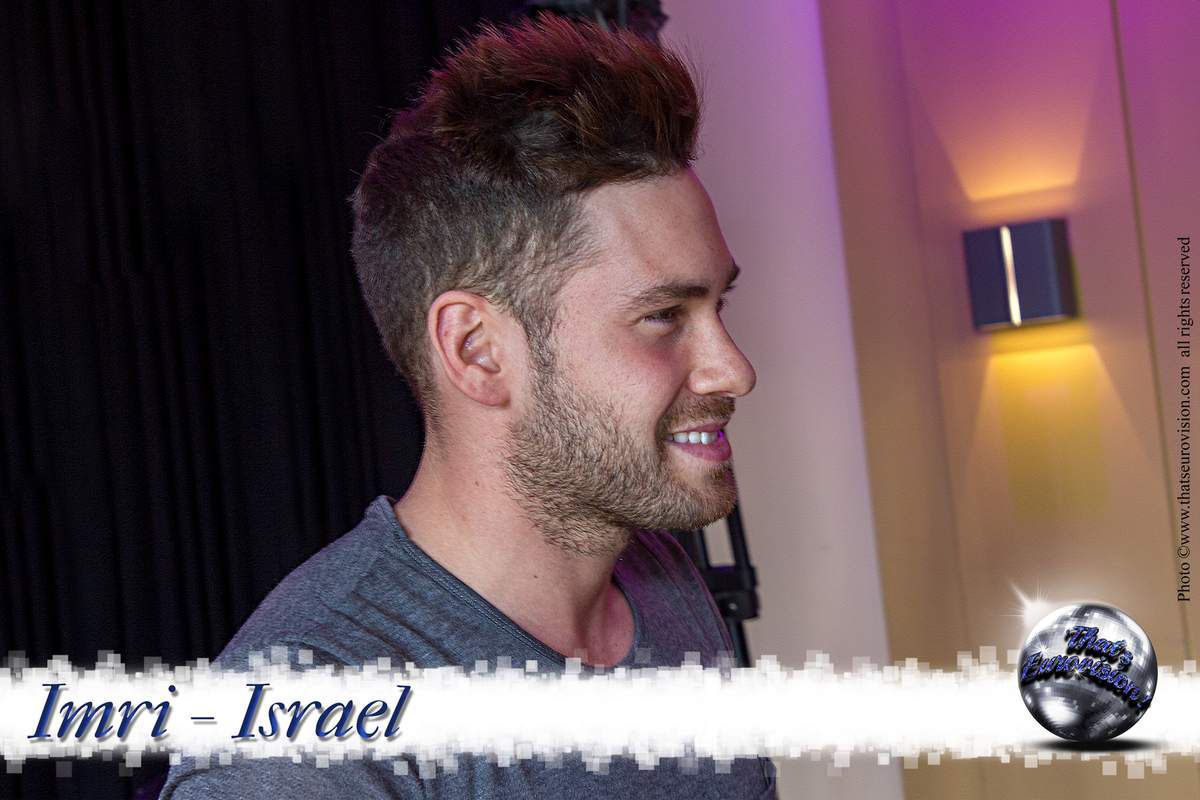 That's Eurovision! : So how does it feel to be on the first line now?
Imri : I'm really grateful for this to happen to me. This is what I wanted to do, beside Eurovision, to be a singer in front of the stage, and I think Eurovision is a good start.
That's Eurovision! : How did react your family and friends when you won the selections in Israel?
Imri : They were so stressfull, I mean more than me when we had the final. They wanted this because they knew how I wanted this. They were so happy, I was shocked. I don't know if the French people saw this but I was like shaking…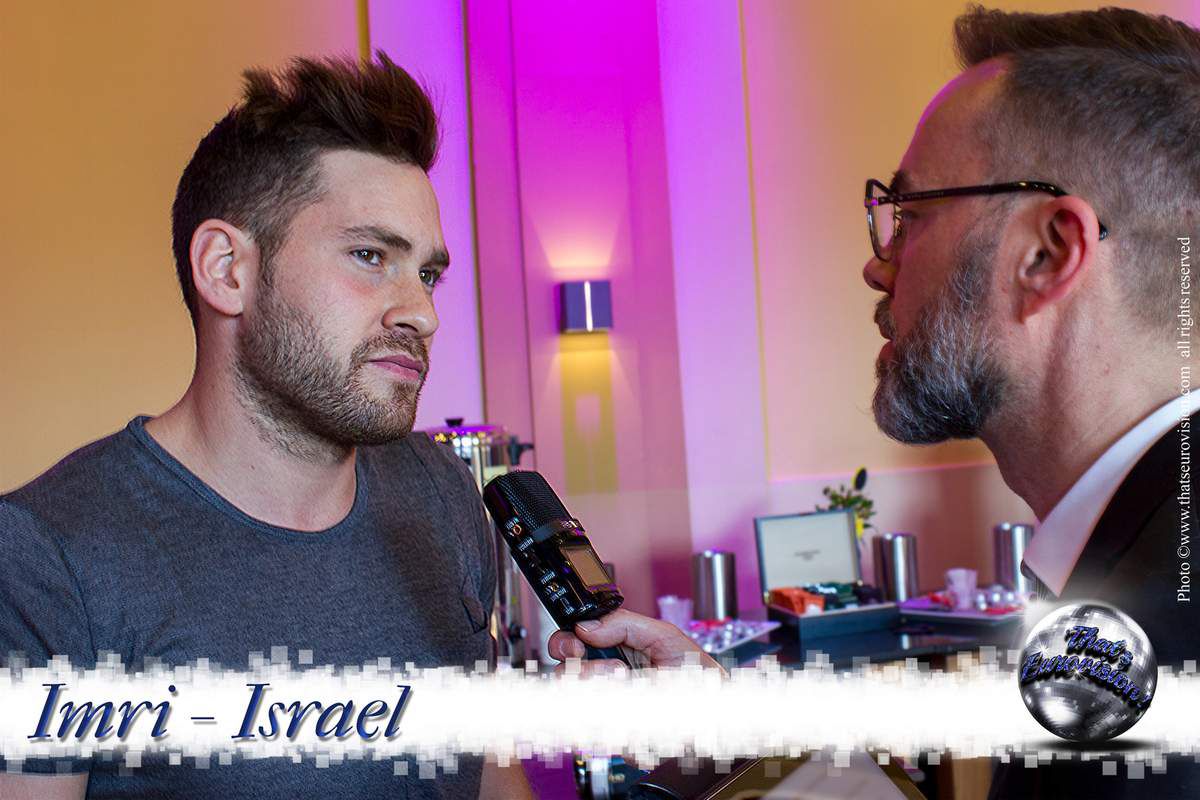 That's Eurovision! : You will sing in the last position in the 2nd semi final, that means you will have to wait long before entering the stage, how will you live that stess?
Imri : It is a good thing, it' an honour for me to close this second semi-final, but I don't think about it. It doesn't matter if I would have been first, or 5th or 19th… I'm gonna do the best performance I can do. The rest is up to Europe, Australian and the jurys.
That's Eurovision! : Who is Imri in his ordinary life?
Imri : I'm trying to keep it simple, to hang up with my people. You know I'm caring about people, I'm very kind with people I think. I'm very stressfull also, thinking a lot, I'm really a control freak and yeah… this is me!
That's Eurovision! : Imri, suppose you wake up tomorrow in a body of a woman, what would you do for 24 hours?
Imri : Ooh ooh my god!! (He bursts out laughing) Wow… 24 hours… first of all if it's not my body, I'm gonna eat as much as I can, cause you know, I'm really healthy with my food, I'm trying to be healthy! That's a hard question, I've never thought about it!
That's Eurovision! : Now suppose I offer you the possibility to record a duet with the artist of your dreams, dead or alive, what would you choose to sing and with who?
Imri : No matter what song, but definitely Freddie Mercury! He's my favourite artist.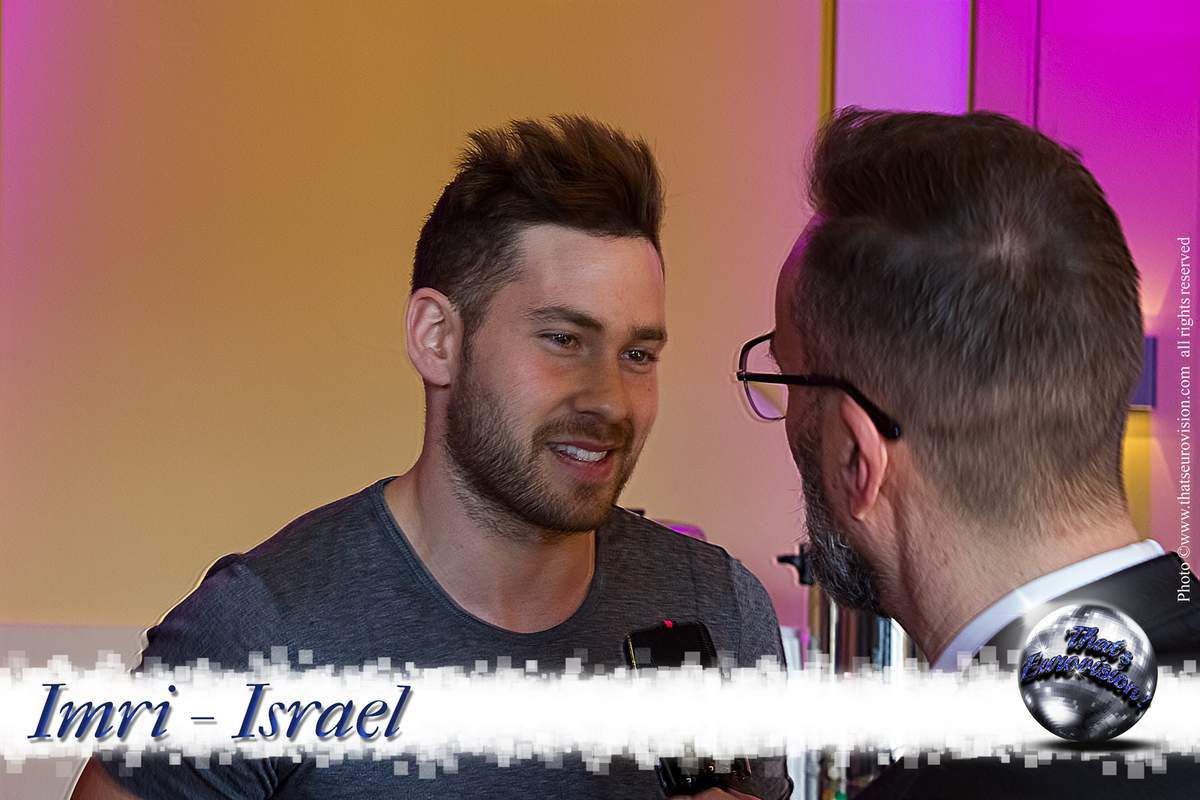 That's Eurovision! : Will you record an album after the contest?
Imri : I want to! But I want to concentrate first on my performance for Eurovision, and then we will see what will happen.
That's Eurovision! : What is the message you want to deliver to your fans?
Imri : Yeah, thank you so much first of all, bonjour! Salut! Et merci beaucoup for all the support. I love you guys. I'm getting a lot of messages from the French fans. Thank you for your support, I hope to see you soon!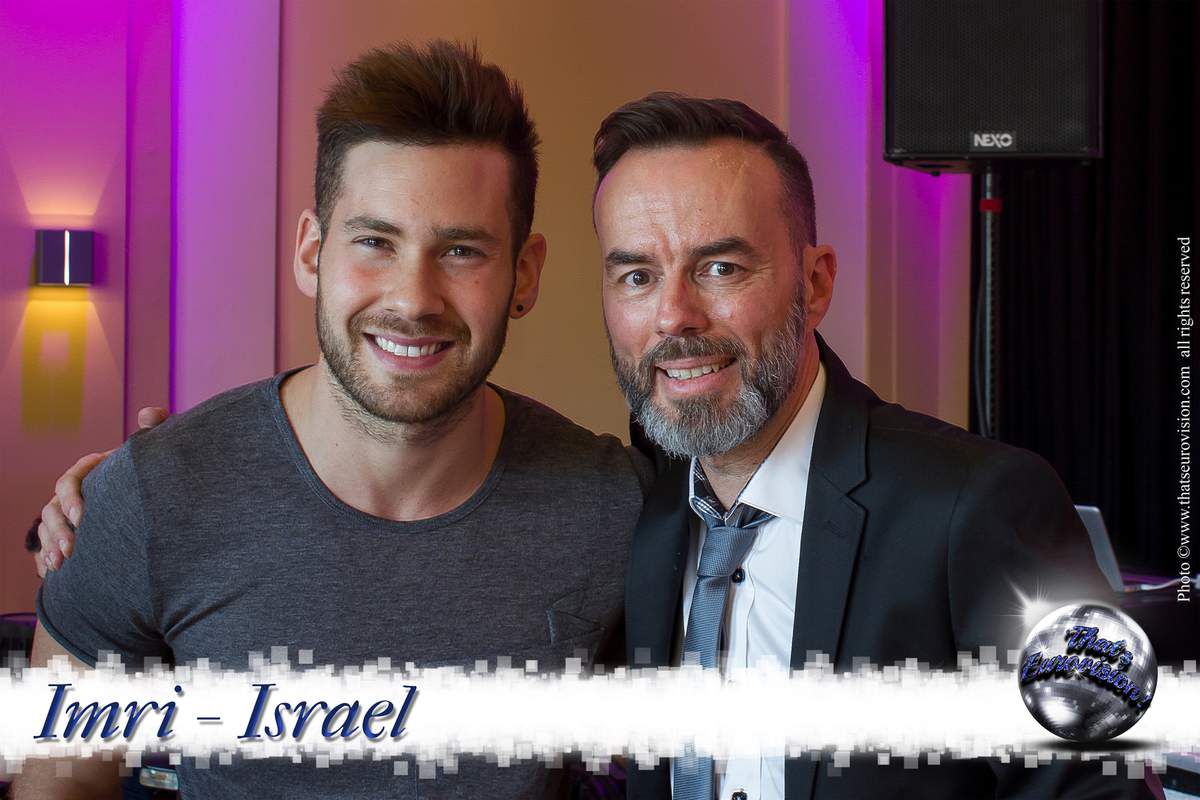 Photos & Présentation graphique : Ludwig
Israel - Imri "I Feel Alive" (Official Video)