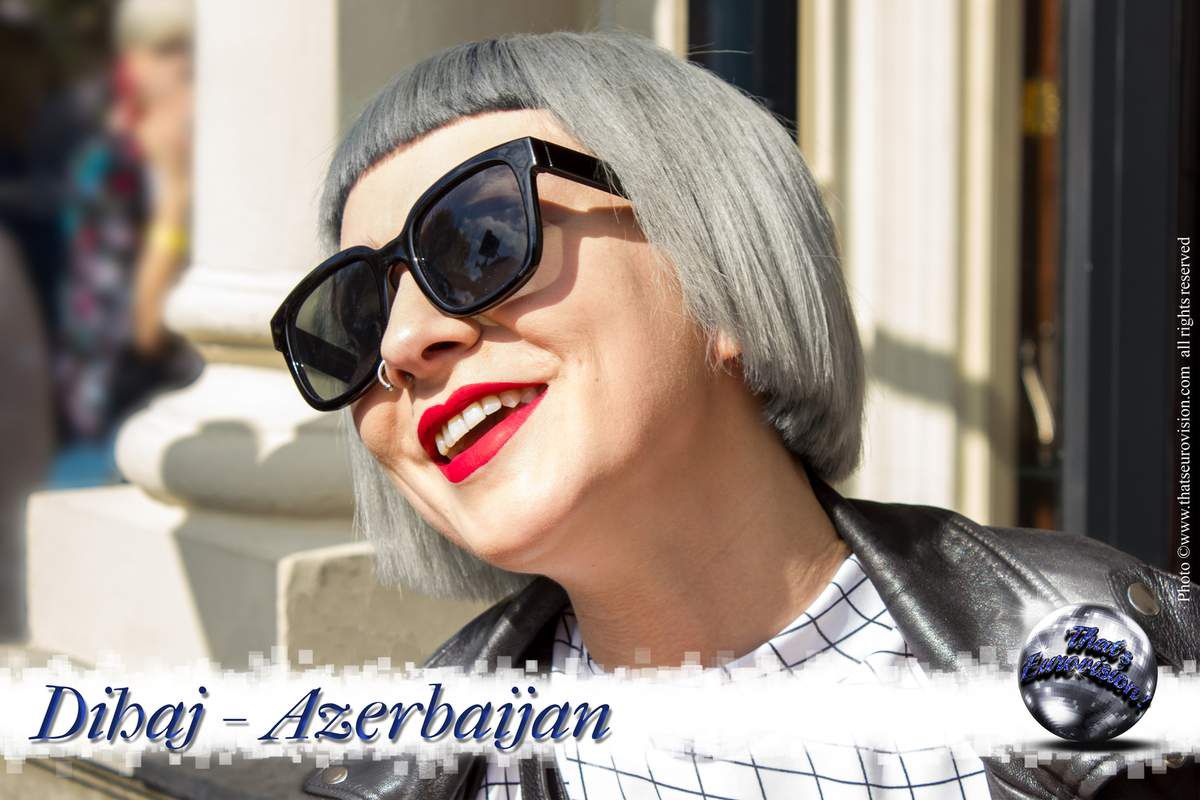 En Français please!
Dihaj représentera l'Azerbaïdjan en Ukraine avec la chanson "Skeletons". Nous l'avons rencontrée sous le soleil d'Amsterdam. Rencontre avec une artiste talentueuse.
That's Eurovision ! : Bonjour Dihaj, sois la bienvenue à Amsterdam !
Ta chanson « Skeletons » a une atmosphère très particulière. Peux-tu nous raconter l'histoire de cette chanson ?
Dihaj : Oui bien entendu, c'est l'histoire d'une femme qui tombe amoureuse d'un mauvais garçon, mais c'est une femme puissante et forte, elle peut donc contrôler facilement ses émotions et ses sentiments, mais elle se laisse pourtant mener par ceux-ci, oui. Voilà de quoi parle ma chanson.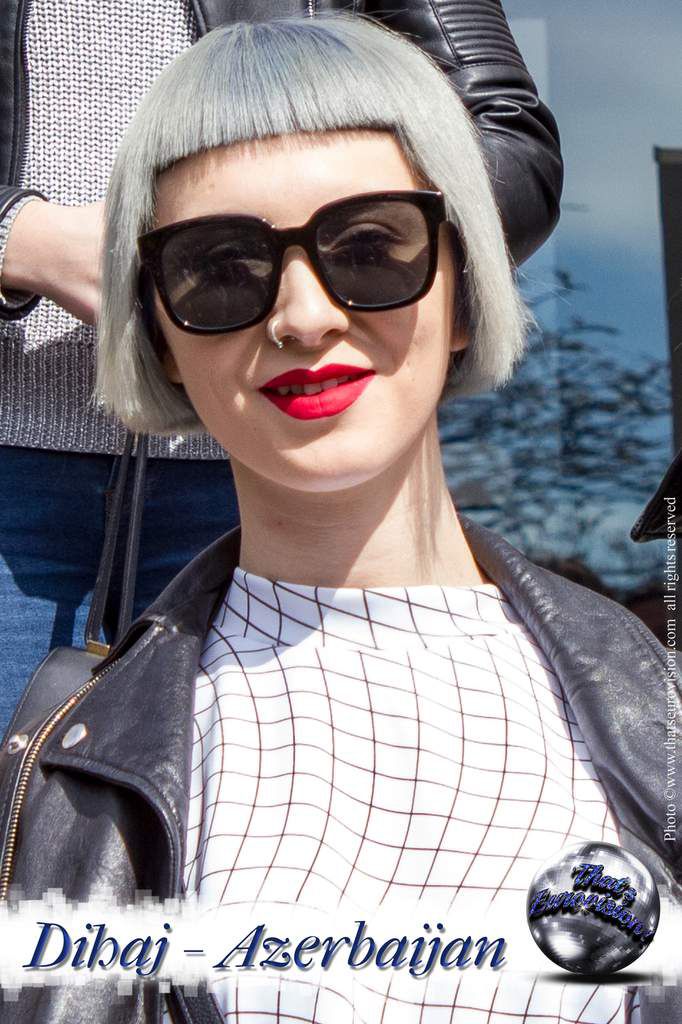 That's Eurovision ! : Ton pays, l'Azerbaïdjan a réussi à se qualifier chaque année depuis son entrée dans le concours, quelle est l'importance d'un tel événement ?
Dihaj : Eh bien je pense que pour tous les pays c'est très important de montrer ce qu'ils ont de mieux, et le Concours Eurovision n'est pas une exception. Pour nous, c'est quelque chose d'énorme parce que tout le monde le regarde et pourquoi pas, c'est un moment de détente, de détente musicale !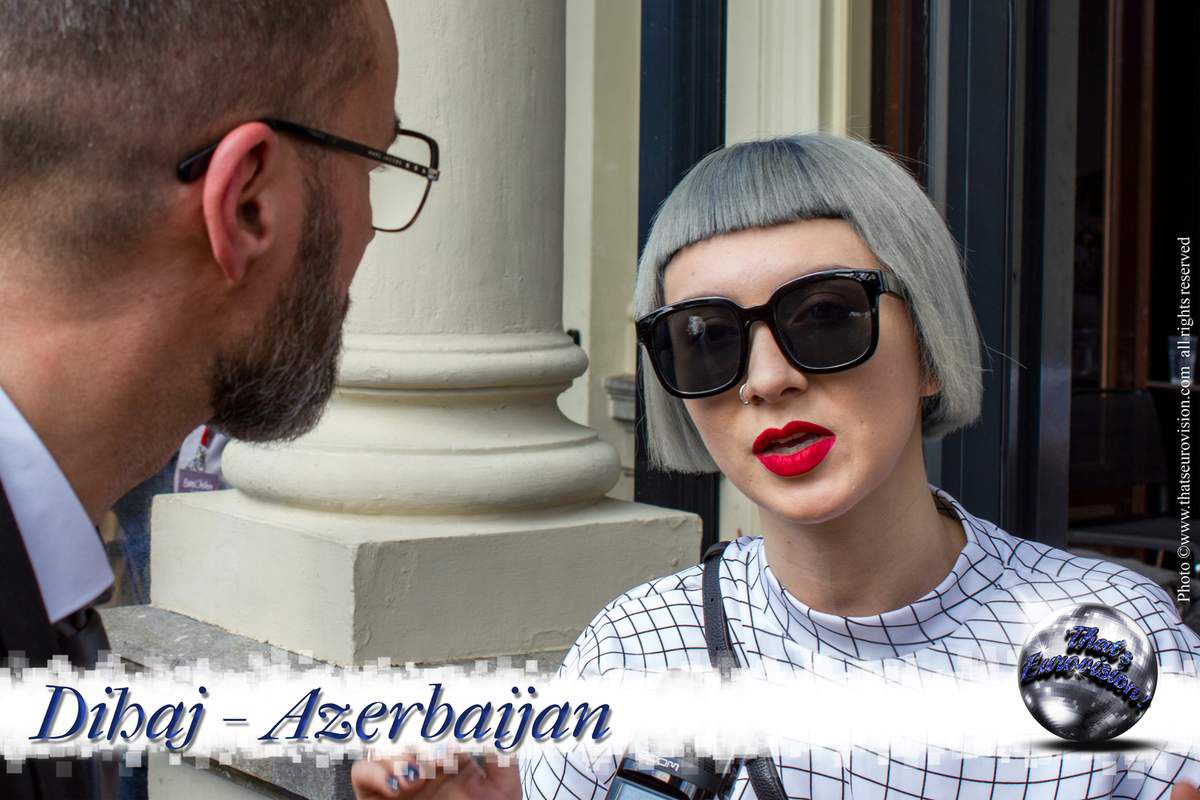 That's Eurovision ! : Si tu n'étais pas chanteuse, quel métier choisirais-tu ?
Dihaj : En fait… j'étais en train de me poser la question, mais je n'ai toujours pas de réponse à celle-ci. Je pense que j'aurais pu faire énormément de choses. Peut-être quelque chose en rapport avec la peinture, quelque chose en rapport avec l'art.
That's Eurovision ! : Parle-nous un peu de toi, quelle est ta façon de penser ?
Dihaj : Tu te dois d'être fidèle à toi-même, tu dois être certain de ce que tu entreprends et tu dois croire en toi. Parfois, il se peut que tu aies des doutes, mais, le plus important pour moi, pour mon groupe, pour ma famille ainsi que pour tous ceux qui m'entourent et de rester soi-même et de faire ce que l'on a envie de faire.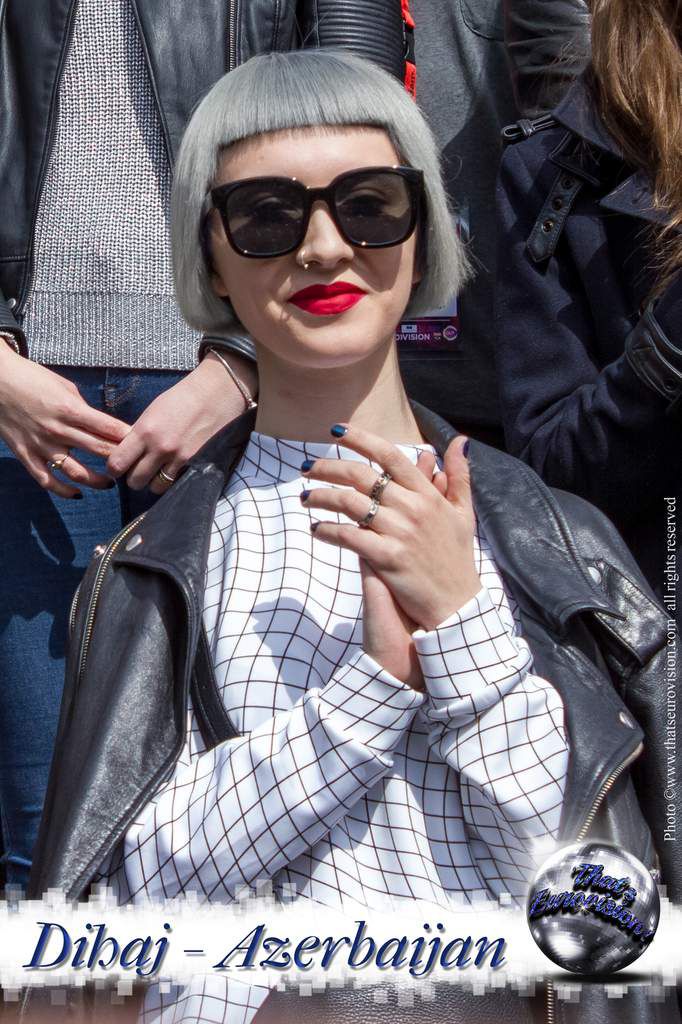 That's Eurovision ! : Un jour, tu t'éveilles dans le corps d'une star internationale… Qui es-tu et que vas-tu faire sachant que cela va durer pendant 24 heures ?
Dihaj : Si j'étais célèbre et riche à ce point, je distribuerais tout l'argent possible aux gens dans le besoin pour les aider.
That's Eurovision ! : Quelles chansons puis-je entendre dans ta playlist ?
Dihaj : Ha ha… d'accord, j'écoute des styles de musiques conceptuelles comme Active Child (Etats-Unis), Moderat (Allemagne). En ce moment, il y a aussi R.H.Y.E.Y (Russie) et… plein d'autres ! C'est très éclectique, très divers.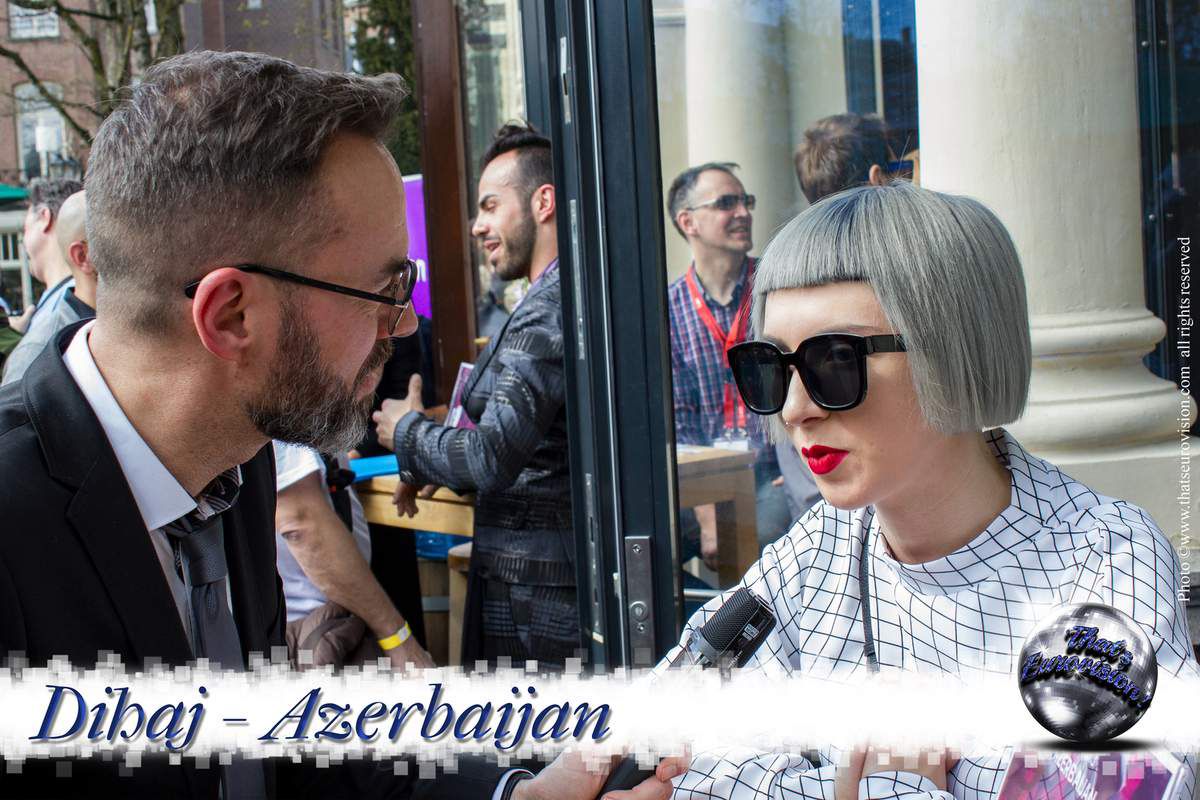 That's Eurovision ! : Que connais-tu de la France ?
Dihaj : Je suis allée en France, j'étais à Paris. J'y suis allée avec l'ensemble musical avec lequel je chantais depuis 10 ans. Nous y avons donné un concert, donc j'adore Paris, oui !
That's Eurovision ! : A ce moment précis, quel est ta plus belle expérience professionnelle ?
Dihaj : Eh bien, en dehors de l'Eurovision, car c'est également quelque chose de fabuleux dans ma vie, j'ai eu une très jolie opportunité de chanter lors de la cérémonie d'ouverture du Baku Jazz Festival avec The Israeli Big Band et avec The Jazz Three d'Azerbaidjan. Ce fut un concert gigantesque, nous y avons chanté trois chansons à la suite, c'était un pot-pourri… tu vois, oui, ça a était quelque chose de vraiment spécial pour moi.
That's Eurovision ! : Un message pour nos lecteurs en France et ailleurs ?
Dihaj : Merci à tous pour votre soutien ! Aimez-vous les uns les autres, soyez soudés, priez pour chacun.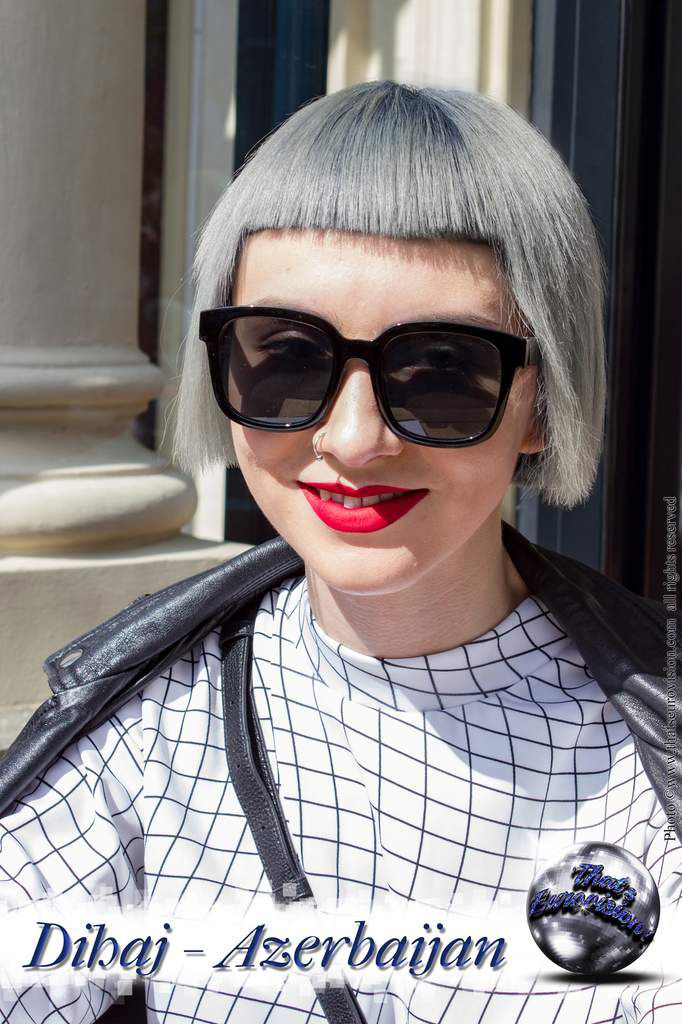 In English s'il vous plaît !
Dihaj will represent Azerbaijan in Ukraine with the song "Skeletons". We met her under the sunny sky of Amsterdam. Let's meet a talented artist.
That's Eurovision! : Hello Dihaj, welcome in Amsterdam !
Your song « Skeletons » has got a very unique atmosphere. Can you please tell us the story of this song ?
Dihaj : Yes of course, this is a story of a woman that fell in love with a bad boy, but she is a very powerfull and strong woman, so she can actually control her emotions and feelings, but she let herself be leaded by them yeah. That's what my song is about.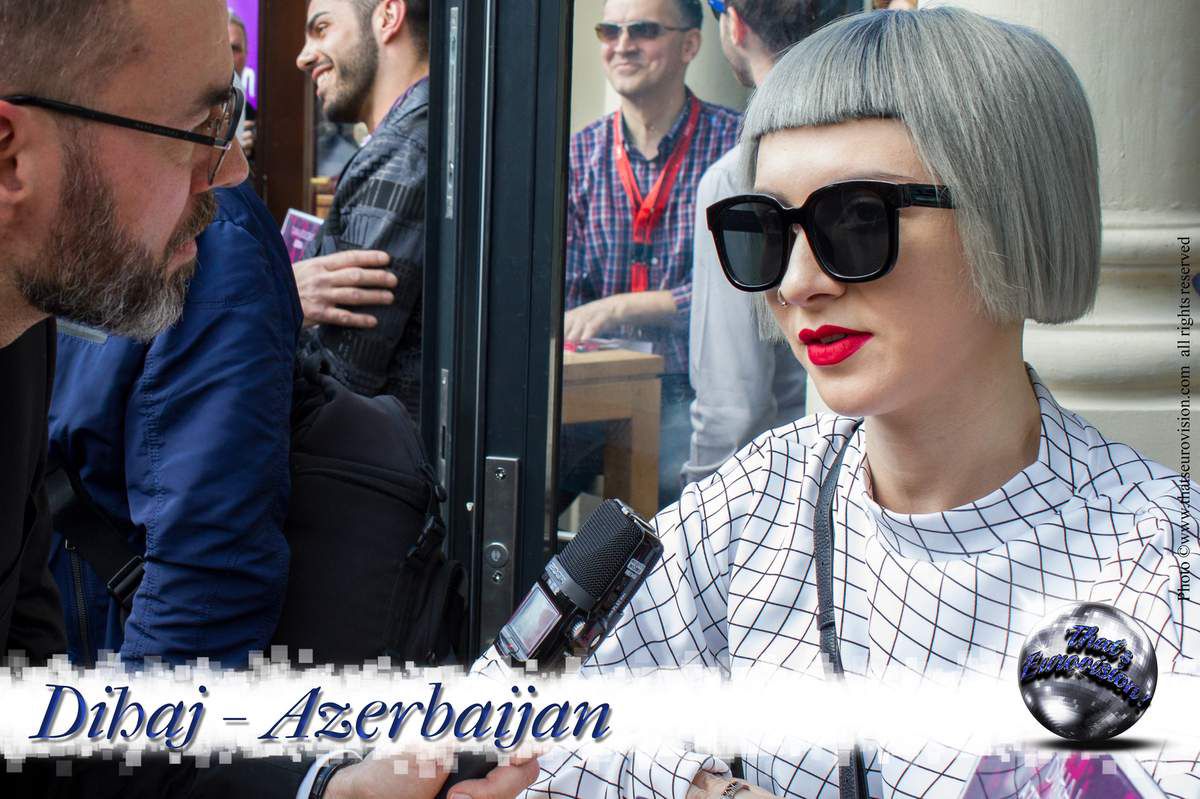 That's Eurovision! : Your country, Azerbaijan, managed to qualify every year since its entry in the Contest, what is the importance of such an event ?
Dihaj : Well, I think that for all the countries it is very important to show the best they have, and the Eurovision Song Contest is not an exception. For us it's a big thing, because everybody watches it, and why not, it's a holiday, it's a music hodiday!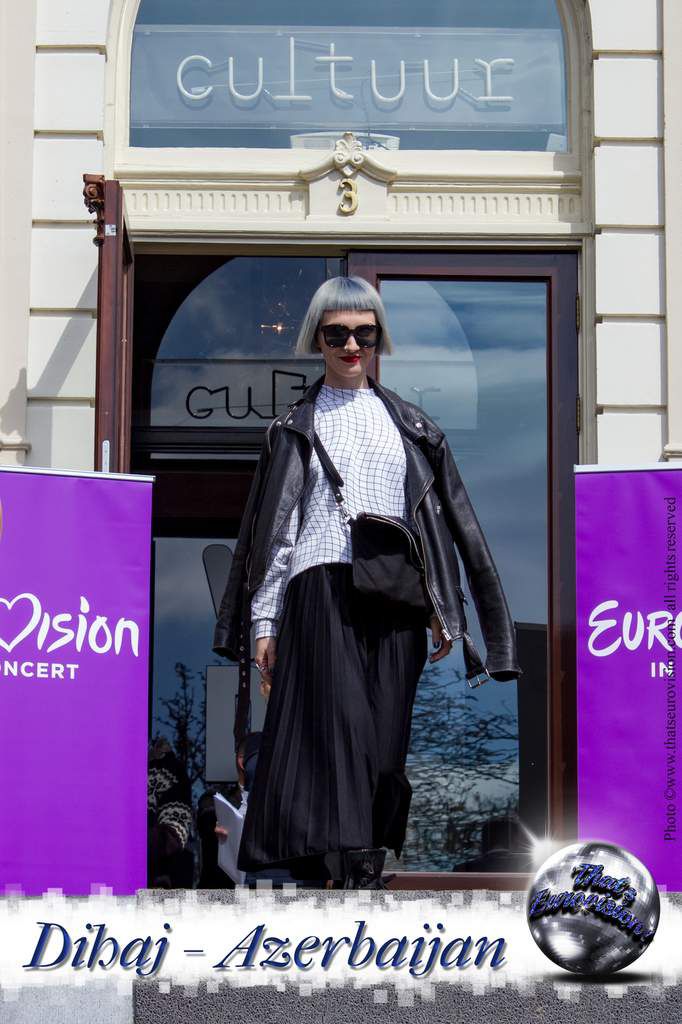 That's Eurovision! : If you were not a singer, what job would you choose ?
Dihaj : In fact… I was thinking about that, but still I have no answer. I think I could have done a lot of stuff, I mean maybe like painting, maybe… something connected with art.
That's Eurovision! : Tell me a bit more about you, what is your way of thinking?
Dihaj : You have to be devoted for yourself, you have to know what you doin' to believe and trust in yourself. Sometime you can be unsecured in what you doing, but the main point for me, main point for my band, main point for my family and everybody who is relatives to me is to stay yourself and do things that you wanna do.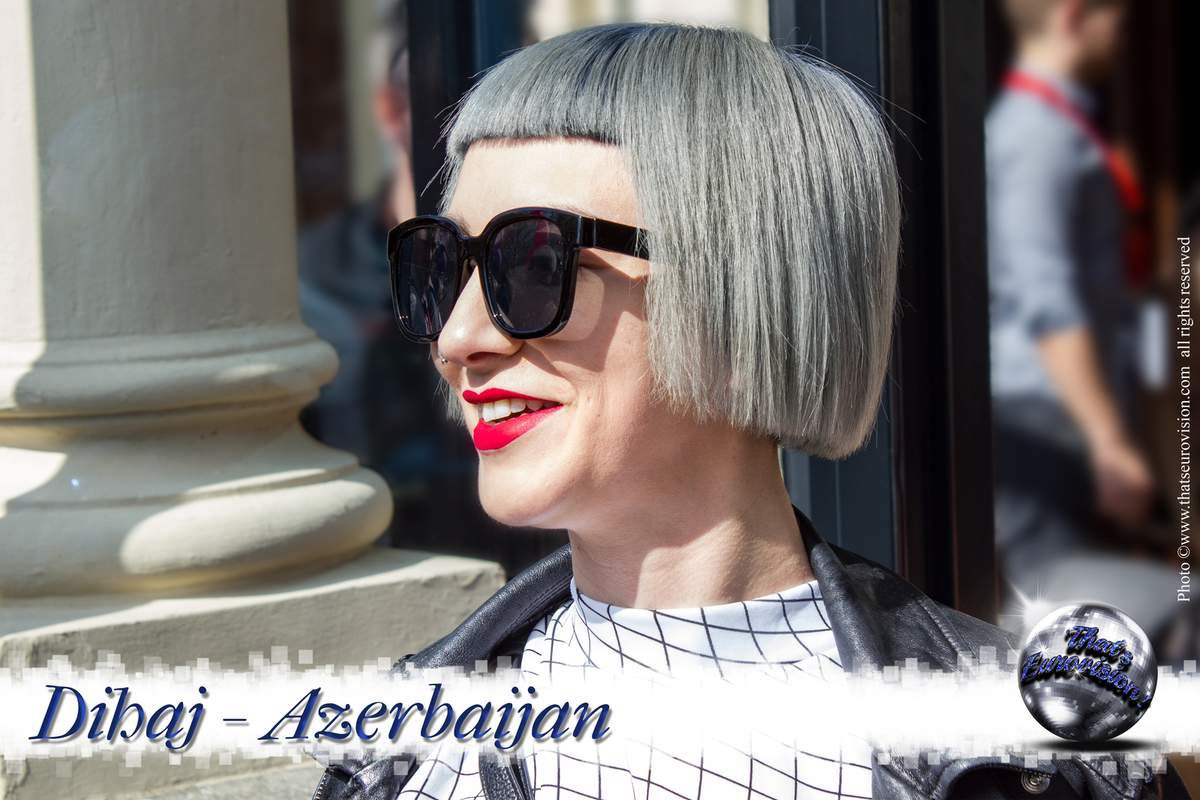 That's Eurovision! : One day, you wake up in the body of an international star… Who are you and what do you do as long as you know it will last for 24 hours ?
Dihaj : If I would have been famous and rich at that point, I would have spread all the money to people who really need it, to help them.
That's Eurovision! :What are the songs we can listen to on your playlist?
Dihaj : Ha ha… ok, I listen to some kind of conceptual music like Active Child from America, Moderat band from Germany. Actually there's also R.H.Y.E.Y, from Russia and… a lot of! Very eclectic, different ones.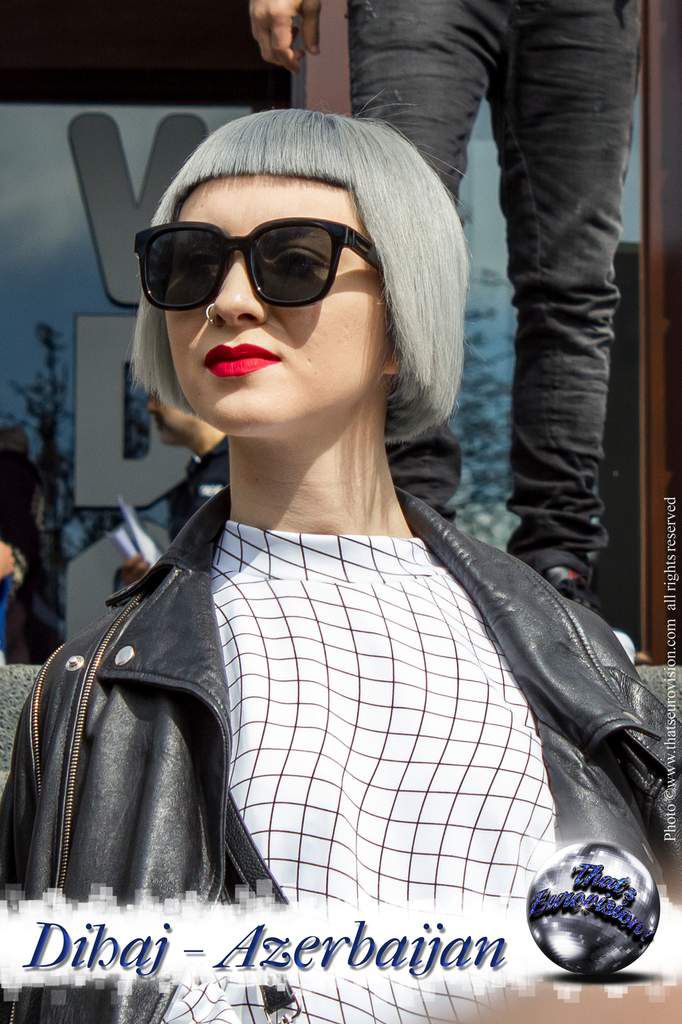 That's Eurovision! : Do you know anything about France?
Dihaj : I've been in France, I was in Paris. I've got there with the ensemble that I was singing with for 10 years. We had a concert, so I really like Paris, yeah!
That's Eurovision! : At this very moment, what is your most beautiful professional experience?
Dihaj : Well, except Eurovision, because it's a very huge thing in my life also, I had a very nice opportunity to sing at the grand opening ceremony of the Baku Jazz Festival with The Israeli Big Band and The Jazz Three, from Azerbaijan. It was a very big concert, we played three songs in a row, it was a kind of potpourri… you know, yes, that was something really special to me.
That's Eurovision! : What would you like to tell our readers in France or anywhere else ?
Dihaj : Thanks guys for supporting me! Let's love each other, be together, pray for all of us.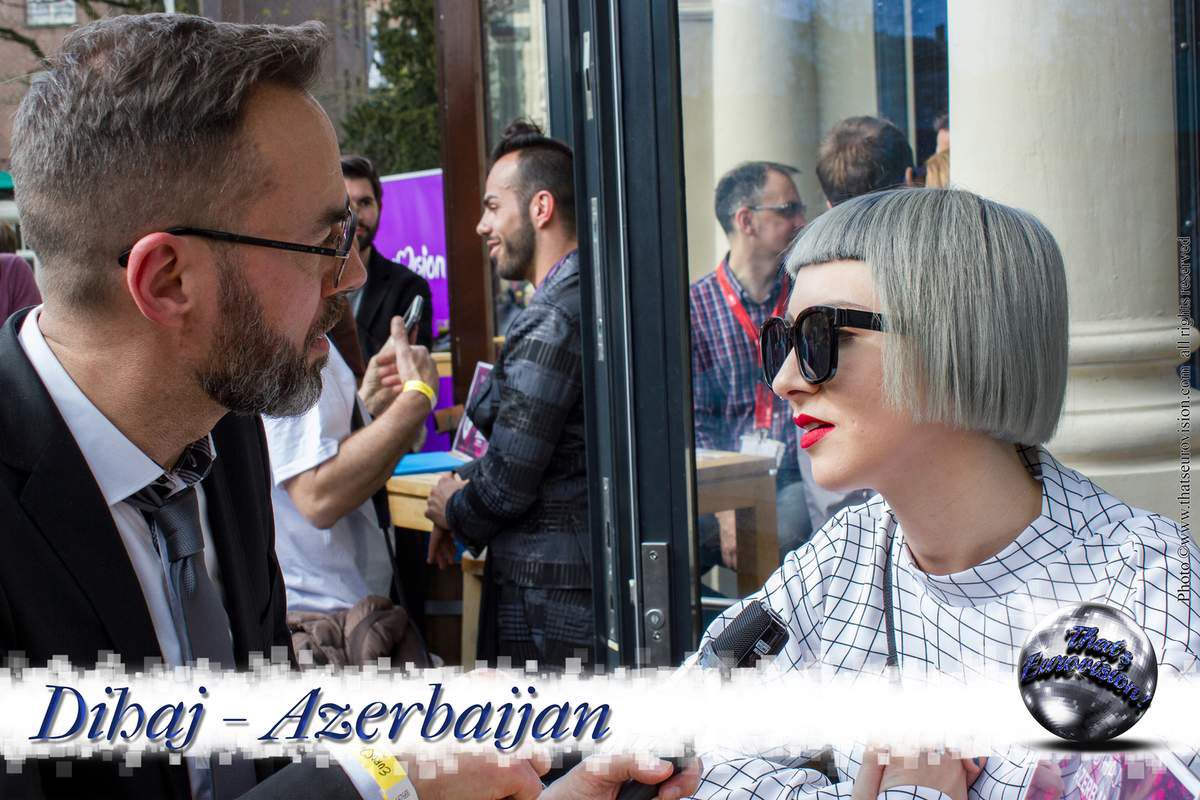 Photos & Présentation graphique : Ludwig
Azerbaijan - Dihaj "Skeletons" (Official Video)